A Scottish Opera film commissioned by Edinburgh International Festival
Creative Team
 Music Director
Stuart Stratford
Director
Daisy Evans
Designer
Loren Elstein
Producer
Andrew Lockyer
Cast
Ben
Jonathan McGovern
Lucy
Soraya Mafi
Bartender
Hannah Birkin
Synopsis
Ben has an urgent train to catch, but hopes to pop an all-important question to his lover Lucy before he departs. Despite Ben's attempts to get her attention, however, Lucy is continually distracted by calls on her mobile. Increasingly desperate, Ben rushes for his train without proposing – but makes one last-ditch bid to communicate with his beloved. 
Article: Gian Carlo Menotti and The Telephone
George Hall surveys the colourful life and hefty operatic output of one of America's most engaging composers
One of the most prolific and frequently performed of all 20th-century opera composers, the Italian-born American Gian Carlo Menotti wrote his own librettos for some 25 operas, and often directed their stagings. He was also a great entrepreneur, launching three internationally regarded festivals – all of which continue today in some form or other. A look at his career overall reveals the breadth of his activities.
He was born at Cadegliano, a village in Lombardy, Italy, in 1911, to a somewhat chaotic family with business interests in Colombia and some appetite (at least on his mother's side) for the arts. His own musical talent was recognised early. He began composing around the age of seven, and at 11 he wrote his first opera, The Death of Pierrot, commencing studies at the Milan Conservatire the following year. In 1928, returning with his mother from South America, he auditioned at the suggestion of Arturo Toscanini (whom his mother had met) for the Curtis Institute in Philadelphia, and was accepted. His mother went back to Italy, while he stayed on in the home of an Italian-American family.
At Curtis he met fellow composition student Samuel Barber, who would become his long-term partner and a composer of at least equivalent stature, if less commercial success. For four consecutive summers, they travelled together to visit Menotti's birthplace. Both leaving Curtis in 1933, they again spent the summer in Europe, fitting in an unannounced visit to Toscanini, who became a friend and supporter.
First steps into opera
In Summer 1933, they decided to move to Vienna, where they got to know both artistic and wealthy members of society. The following year, however, Barber received an invitation from Curtis' founding patron, Mary Louise Curtis Bok, to return to America and stay at her estate in Rockport, Maine, where many other artists lived. The two composers met up again for the Summer of 1936 at Lugano, Salzburg and Grenoble, then settled for a while at St Wolfgang in Austria. By 1937 Menotti, too, was composing at Rockport.
He was working on his first mature opera, the one-act comedy Amelia Goes to the Ball. Mrs Bok sponsored a production at Curtis (in April 1937), where it was conducted by Fritz Reiner, and the final performance of three was given in New York, where Barber and Menotti were now sharing an apartment. Such was the opera buffa's success that the following year it was performed seven times as a curtain-raiser at the Metropolitan Opera, New York.
On the strength of this, NBC commissioned from Menotti a radio opera, The Old Maid and the Thief (1939), which was again acclaimed when broadcast in April 1939 and subsequently produced on many stages around the world.
In New York, the two young composers led a bohemian life, acquiring numerous friends and contacts in the artistic community. Menotti suffered a setback, however, when his one-act opera The Island God, commissioned by the Met, was a flop at its premiere in February 1942. In response, he withdrew the score.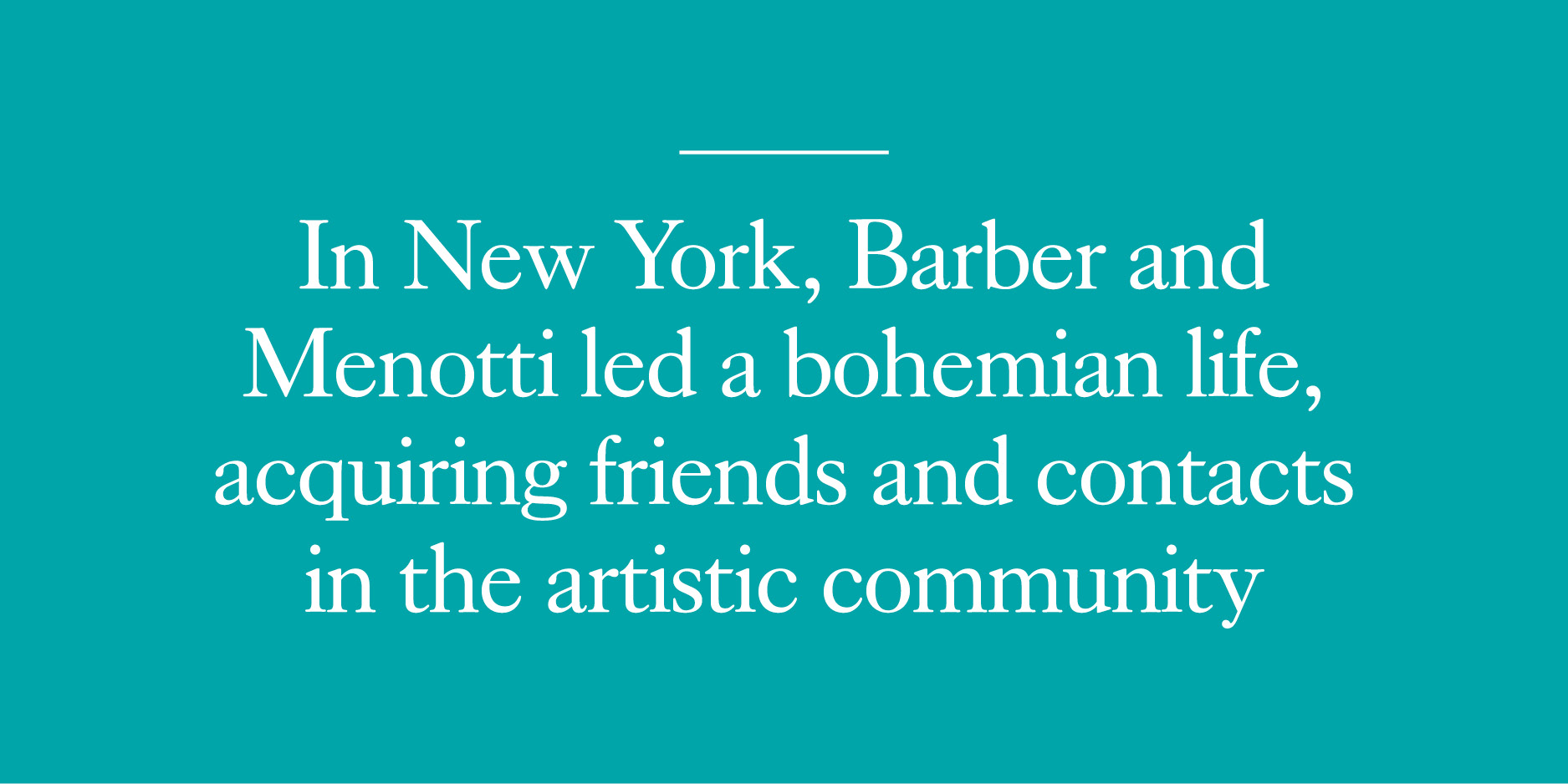 A new home in New York
More positively, in the summer of 1943, Menotti and Barber made their main base a house called Capricorn in Westchester, Mount Kisco, New York State. It would become celebrated not only as the home of the rising artists but also as the temporary residence of their numerous guests from the musical, theatrical and literary worlds.
The turning point of Menotti's career came on 8 May 1946 with the initial production of The Medium – the story of a fake séance that goes horribly wrong – at Columbia University. The following February, when it transferred to a New York theatre, the producer asked for a curtain-raiser to launch the evening, and Menotti wrote the 25-minute comedy The Telephone, or L'amour à trois. In May, the double bill began a run of 211 performances on Broadway, to be followed by similarly well-received productions in Paris and at the Aldwych Theatre in London; Menotti later directed a film of The Medium (1951).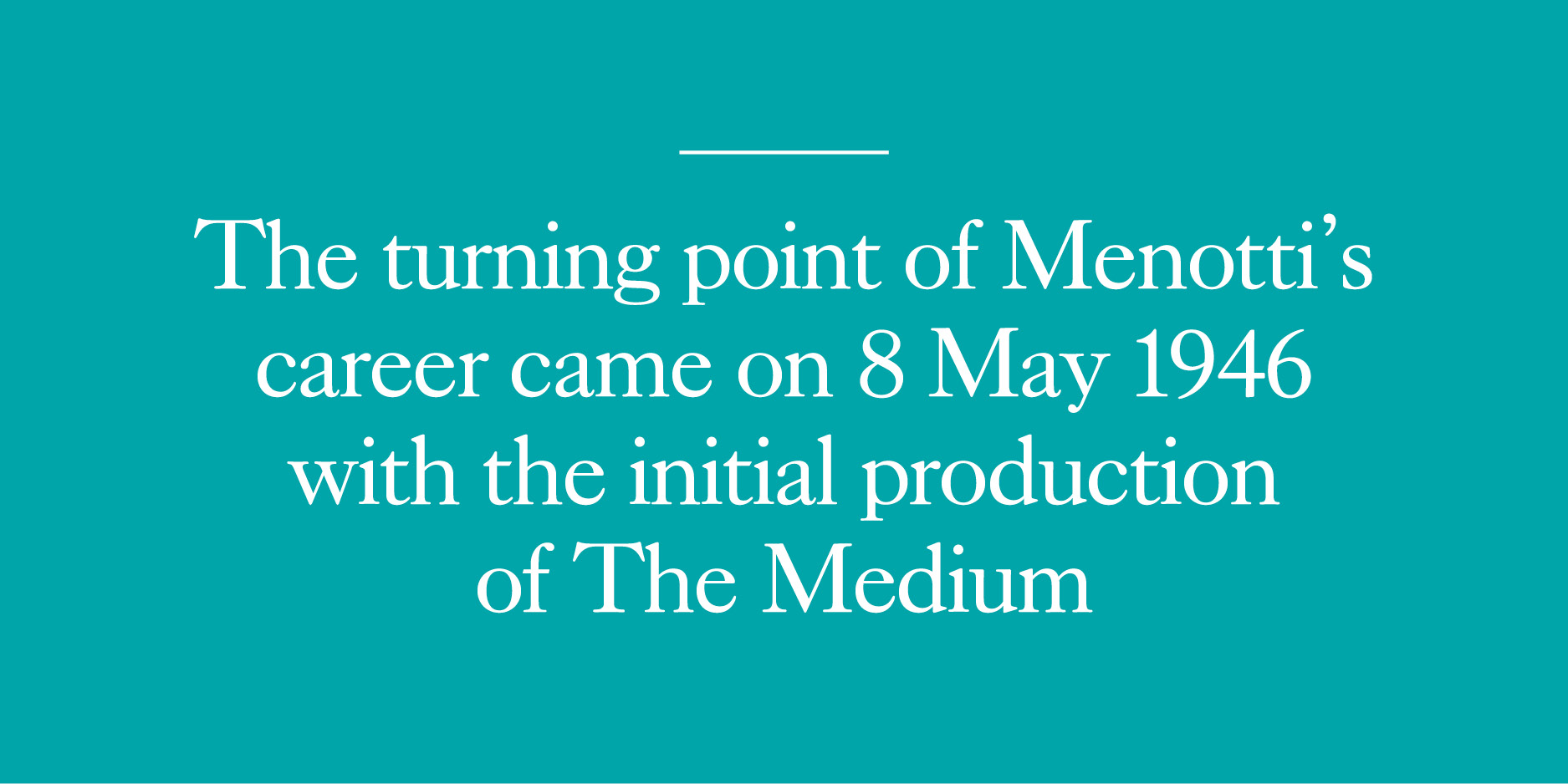 His next opera was another huge success. The Consul premiered on Broadway in March 1950, ran for 269 performances, and won both the Pulitzer Prize and the New York Drama Critics' Circle Award for best musical. Based on a true story, it tells of a woman from an unnamed European police state constantly frustrated in her attempt to obtain a visa for another country for herself and her family. Eventually, when she appears to have failed, she commits suicide.
Further adding to the composer's burgeoning fame was the NBC premiere on Christmas Eve 1951 of his television opera Amahl and the Night Visitors about the three wise men travelling to the nativity – a work subsequently repeated annually on American television, as well as being widely staged internationally. Menotti went on to receive his second Pulitzer Prize in 1954 for The Saint of Bleecker Street, which once again opened on Broadway.
Festival founder
The year 1958 was a particularly busy one for the composer. In January, Barber's first opera, Vanessa, to a libretto by Menotti, debuted at the Met and went on to the win a Pulitzer Prize, while Menotti's own musical drama Maria Golovin premiered at Expo 58 in Brussels in August.
That same month, Menotti inaugurated the Festival of Two Worlds at Spoleto in Umbria, Italy, an event that over the years attracted hundreds of high-profile artists working across many media. In 1977, he founded its American counterpart – the Spoleto Festival, USA – in Charleston, South Carolina, running the two events (both of which still exist) for many years. In 1993 he also founded the Spoleto Festival in Melbourne, Australia, though withdrew after three years (the Melbourne Festival is its healthy descendant). Between 1992 and 1994 he was also Artistic Director of the Rome Opera.
In 1963 his satirical comedy The Last Savage premiered at the Opéra Comique in Paris. With the exception of the children's opera Help, Help, the Globolinks! (Hamburg 1968), poking fun at contemporary music, none of his later operas added greatly to his reputation, though notable are the children's church opera Martin's Lie (Bristol Cathedral, 1964), La loca (written for Beverly Sills, San Diego, 1979) and Goya (written for Plácido Domingo, Washington, 1986).
Though their relationship was a long one, after 40 years Barber and Menotti finally parted company. Over the decades, the latter had also explored close relationships with a number of younger men, especially the conductor Thomas Schippers (who died of cancer in 1977, aged just 47). For a while an unknown Greek called Nikiforos Naneris, whom Menotti cast in the silent role of Toby in The Medium in Athens, became his protégé and would go on to a career as an actor.
Significantly more important was Menotti's relationship with Francis 'Chip' Menotti (born Phelan), an actor and former figure skater whom Menotti adopted as his son in 1974. Capricorn – Menotti and Barber's Westchester home -- was sold in 1973, and it was apparently after searching for a suitable property in Ireland and England that by chance Menotti discovered, purchased and moved to Yester House in East Lothian, his main residence for his final three decades.
Italianate influences
Menotti himself stated as the reason for the move his need for greater solitude and to be able to escape from the pressures of his professional life, though he continued to work, producing his final opera, The Singing Child, in 1993. He died in Monte Carlo, where he also had a home, in 2007, aged 95.
A small and economical piece (Menotti later described it as a 'sketch'), requiring just two singers, The Telephone needs little explanation. Its orchestral introduction (not a formal overture) exhibits clean, neo-classical lines in the manner of an earlier Italian composer, Ermanno Wolf-Ferrari – whose music, curiously, Menotti is on record as disliking (his preferred composers were Monteverdi, Mussorgsky, Puccini and Debussy) – together with strong rhythms, witty fugal writing and some deliberate 'wrong' notes. But there's a definite Italianate quality to some of the melodies, graceful and lightly accompanied as they are.
Since we hear just one side of each of Lucy's phone chats, these sections turn into what are effectively small arias. One of them – a conversation with someone called Pamela beginning 'It all began on a Sunday' – turns, with the addition of Ben's increasingly frustrated comments, into a parody bel canto duet. Here and throughout, Menotti's neatly characterised score with its skittish instrumental writing fits the bill perfectly.
George Hall writes widely about classical music and especially opera for various publications, including The Stage, Opera, Opera Now and BBC Music Magazine.
Interview: Director Daisy Evans
The Telephone's Director on updating Menotti's two-hand comedy for the digital age
How did you come to be involved in The Telephone project?
I have a good relationship with Scottish Opera – I directed the Opera Highlights tour in the Autumn of 2018, and I think the Company's General Director Alex Reedijk thought of me for this because I'm quite a cross-media director. A lot of the work I've done with my own company, Silent Opera, is very filmic in terms of putting the audience right inside the set, so here it's almost as if we have a camera there instead of the audience.
Was The Telephone a work you knew well before directing it in this production?
I'd seen it previously – actually, a friend of mine had directed it at a small festival. His production was set in the 1940s, when it was written. Without knowing the opera beforehand, I remember wondering: is this going to feel very dated? But afterwards, I thought: no, not at all. There are a few moments where you have to be a little bit clever about how you interpret things, but a lot of the language is very modern.
How would you describe the themes of the opera?
Well, actually the core of the piece isn't about the telephone at all. It's about two people who are in love, and normal life is getting in the way. That's certainly the way I've tried to look at it. It's not that Lucy is being horrible to Ben by looking at her phone all the time. It's just that she has so many calls coming in, and she feels she has to take them – it might be work, or she might have won the lottery!
Picking up on that, is it an opera that feels even more current in our own times than it might have done when it was written?
Yes, I think that's why it translates so well to the modern day, because we conduct life through our phones now. They are our connections with the outside world, and they're an endless distraction. I also think that, back in the 1940s, the opera probably did make Lucy seem a bit more obsessed with the telephone than she seems to us now, since mobile phones are such a large part of all our lives. I was determined not to make it feel like she simply sits on the sofa all day and waits to receive phone calls.
You've made a few very small changes to the libretto, and obviously mobile phones have replaced the landline phone of the original. Can you tell me a bit about the things you've had to update in your production?
First of all there's the dialling – Menotti actually wrote in chords for Lucy to dial to. But it's very easy to make those work: you have to faff quite a lot to use your mobile phone too, unlocking it, going to the right app, searching your contacts list and all that. But there's one particular moment than requires a little artistic licence, which is when Lucy calls the talking clock near the middle of the opera, because of course we all have the accurate time on our mobiles already. So we've made it a little joke between them, that she's being a bit silly and Googling what is the absolutely exact time down to the millisecond.
It's Lucy who receives all the phone calls, but how would you describe Ben's relationship with his phone?
We see at the beginning that both Lucy and Ben obviously have mobile phones. But Ben's phone is really his timepiece for him to be able to catch his train. We've also played on a dynamic that I've noticed with myself and my husband, that when one of you is on the phone, the other tries not to be. So we see Ben really try to resist using his phone when Lucy is on her phone – he'd love to get it out and check it, but he decides he's not going to. He does cave in a little bit towards the end, though, when we might catch a glimpse of him playing Solitaire…
The production and the film have been put together in very unusual circumstances: in a very short timeframe, and under strict physical distancing conditions. How would you describe the challenges?
I'd love to have got a shot of Lucy and Ben sitting together at the bar, but we simply couldn't do that because the two singers had to be two metres apart. So we don't see a lot of contact – we never see them kiss, and we never really see them embrace either. But we've tried to do a lot of clever perspective shots over shoulders, or with one of them in the background, for example. Also, because it's a film rather than a staged production, a lot more people have been involved, so we've had to separate everyone behind the camera, using screens and corridors, for instance. It's been an interesting experience!
How have you gone about recording sound and vision separately?
It's the Orchestra of Scottish Opera that's playing the score, which was pre-recorded before we started filming along with the singers, according to physical distancing guidelines as well. But when we came to filming on set, the singers couldn't actually sing because if they did, they'd need to be three metres apart from each other, so they weren't allowed to make any sound. But luckily this isn't Verdi – there's nothing here where you need to see their tonsils! We recorded it all on four days of filming, which is very tight for a 25-minute piece – it means between six and eight minutes of footage per day.
How did the singers adapt to performing on film rather than in an opera house?
Of course, they have to do the opposite to what their instincts would tell them to do on stage. There, they would instinctively double their acting, but on screen, you have to halve it, and they've had very little time to adapt to that. But they both took to it immediately – they've done an incredible job. I also think it's wonderful that Scottish Opera are employing freelancers to make work, which is very important at this time, when a lot of us have had our careers smashed on the floor. To be able to say that this is a viable way for us to make opera, I think it's a very valid thing to do at this time. And with the right repertoire, I think it's really worthwhile. As a way of keeping opera alive under current restrictions, I think it's really important in these difficult times.
Article: Menotti in Scotland
What motivated Gian Carlo Menotti to spend his final three decades in the splendid isolation of Yester House, East Lothian? David Kettle weighs up the evidence
'Italy created me, America nourished me, and Scotland will bury me.' Gian Carlo Menotti was fond of making that observation during the last years of his life – it crops up in more than one of his interviews. It might, however, seem an unlikely pronouncement, especially from the composer who, with his long-term partner Samuel Barber, lived the high life and invited the rich, famous and influential to Capricorn, his home in Westchester, New York, across four decades. But for the last 35 years of his life, Menotti turned his back on hedonism and excess – well, to a certain extent, at least – and followed a far quieter life in Yester House, just outside Gifford in East Lothian, about half an hour from Edinburgh.
He didn't exactly turn his back on grandeur and opulence, however. With 85 rooms, and set amid expansive private grounds in the Lammermuir Hills, the Robert Adam-designed mansion is grand enough to be called a small stately home, and belonged for centuries to the Hay family, elevated to the title of Marquis of Tweeddale in the 17th century. Menotti bought the property in 1972, and lived there with his adopted son Francis – a young actor and figure skater who had become Menotti's protégé after appearing in several of the composer's productions – as well as Francis' wife Malinda and their children. And, reputedly, with an uncaged parrot that was allowed to fly freely around the property.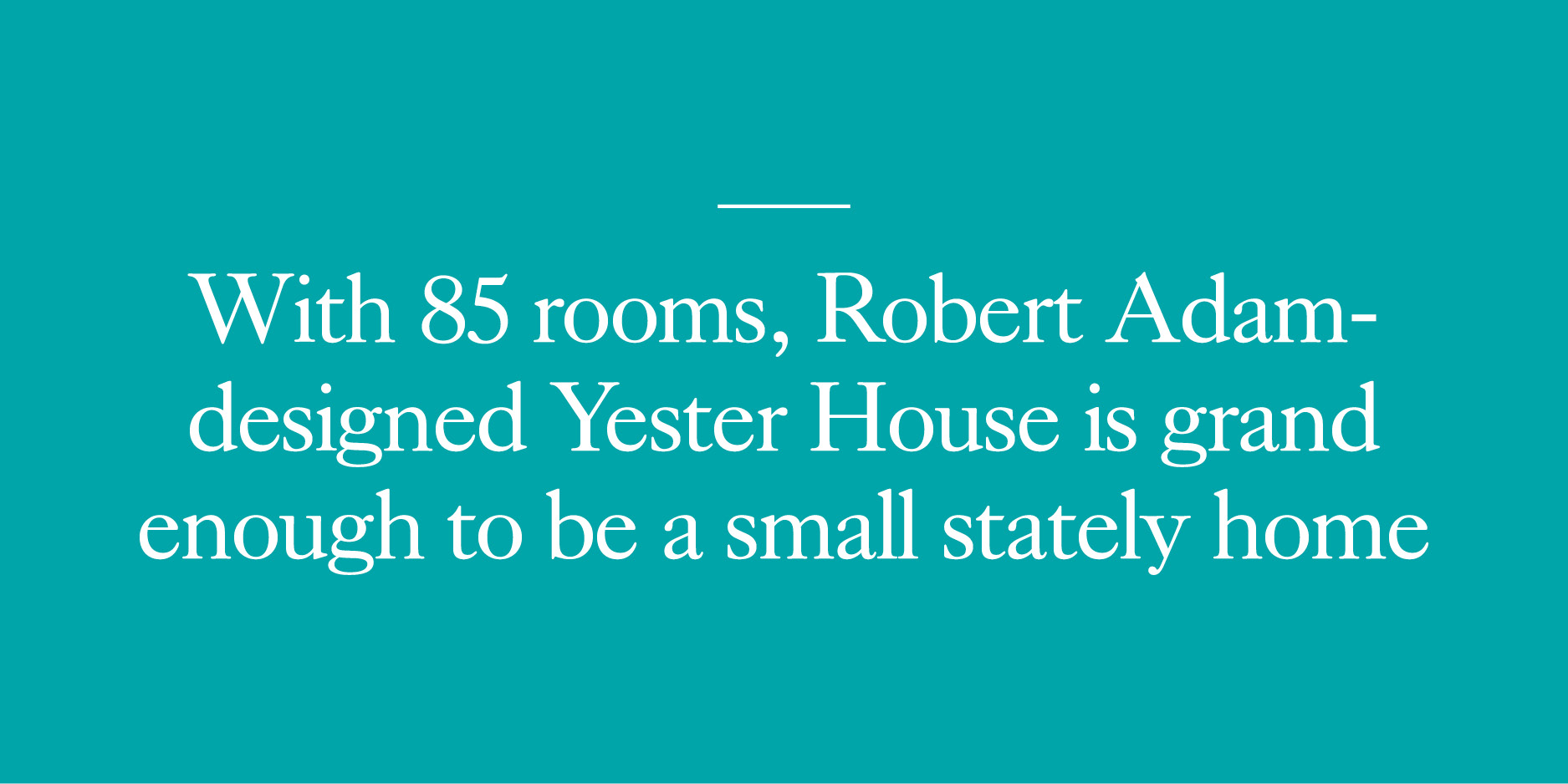 How Menotti ended up in East Lothian remains, however, something of a mystery, since the composer himself gave conflicting explanations of the purchase. In one interview, he remembers visiting East Lothian with Francis and falling in love with the village of Gifford, discovering Yester House nearby and finally convincing its then owners – two interior designers – to sell it to him. 'They said they were not thinking of selling, but would be pleased to invite me to lunch,' Menotti recounted. 'So we arrived and, rather embarrassed, I simply asked: "I want to buy your house." They said they would not sell, but would I be interested in renting? No, I said, I really want to buy it. And I did! It took another two years, but the owners finally decided to sell.'
Elsewhere, however, he remembers actively searching for a property in Scotland, and being offered Yester House as a possible purchase. 'I was born in a 19th-century house on Lake Lugano in Italy, and have always loved living in an old house,' he said. 'But when I first approached the Scottish heritage society, they showed me pictures of ruined old castles. I tried to explain to them I wanted a gracious house for living, not a fortified house. They then pointed to a photograph of Yester in a magazine, and suggested perhaps it might be the answer. But when I asked for the price, I nearly fainted.'
Indeed, Menotti reportedly succeeded in negotiating a special ten-year, interest-free loan to be able to purchase Yester, and claimed to be living in virtual poverty while resident there (despite his servants and the lavish parties he threw for guests). But he offered a plausible excuse for taking on such an expensive outlay: 'Having to live beyond my means keeps me working.' Which he did, producing his final opera, The Singing Child, as recently as 1993.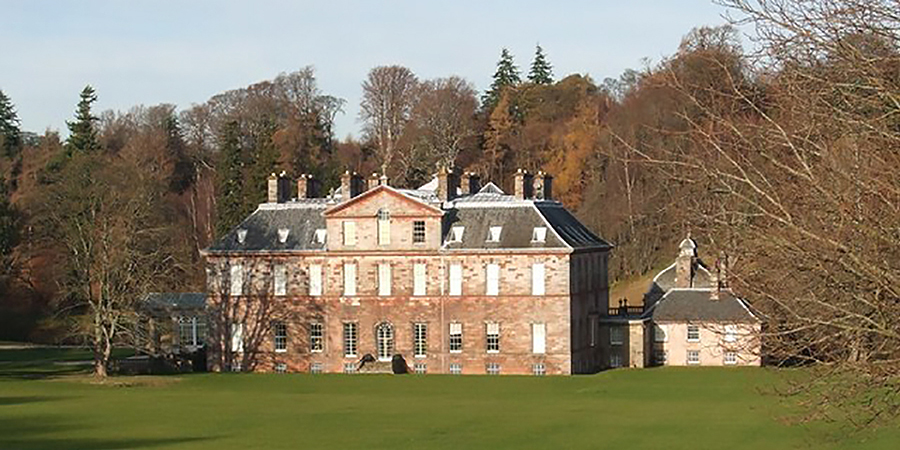 Royal connections
If the mechanics of the purchase of Yester House aren't entirely clear, Menotti's reasons for living there are far more evident. He was initially attracted, he said, by the acoustics of the building's first-floor ballroom, which he used for musical performances, also arranging himself a simple studio in a small room just off of it, with a separate door from there into his private rooms. He said, too, that he found Italy too hot to work in, and that he enjoyed the 'peace and damp tranquility' of East Lothian: 'I moved to Scotland for a very simple reason: I wanted to live in a country where silence is not too expensive. You see, in Italy, you have to be a millionaire to buy silence. People think composers are looking for music, but what a composer wants most is silence.'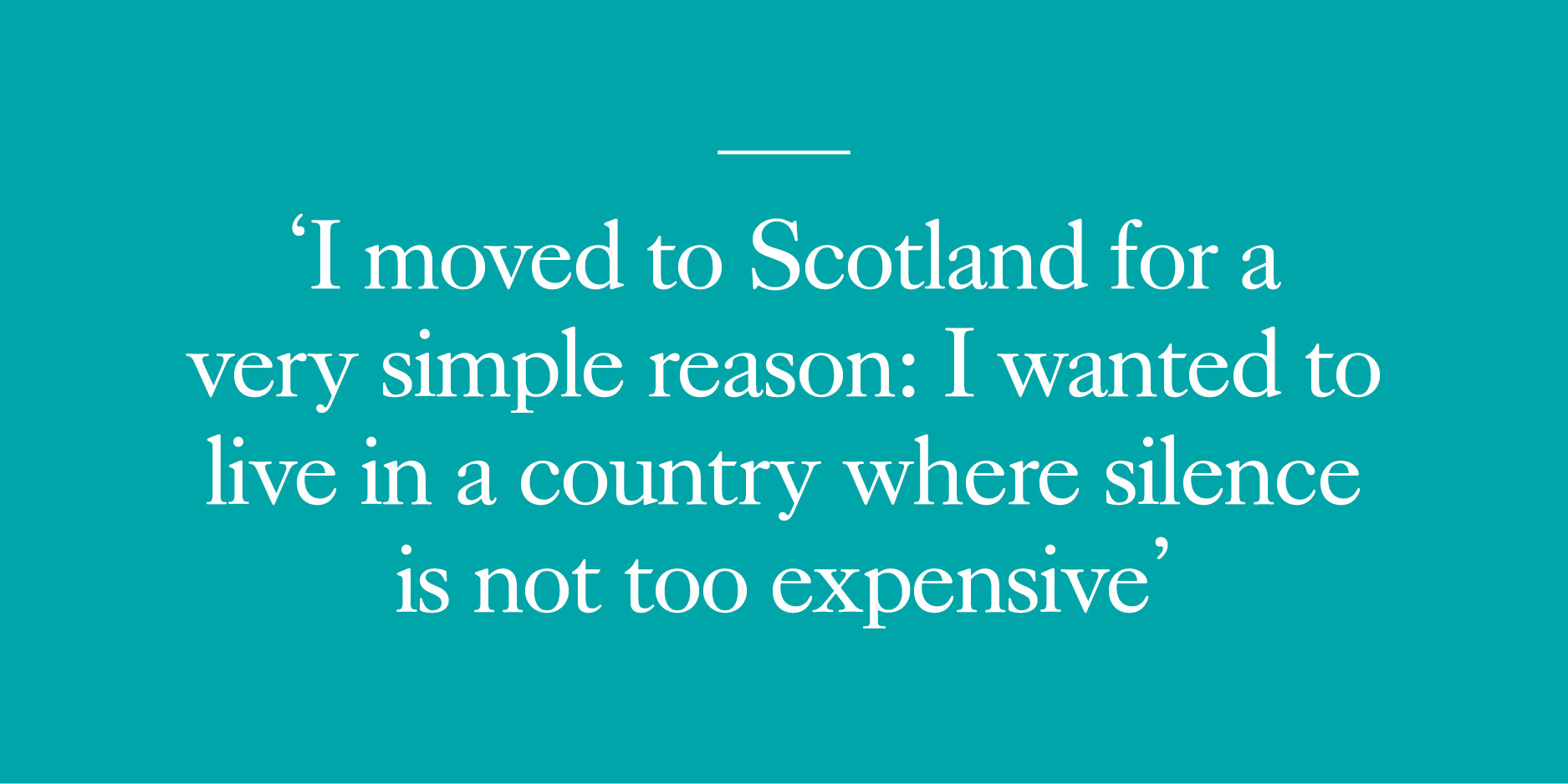 It's perhaps understandable that at the age of 61, when he purchased Yester, Menotti may have felt a little exhausted by the excitement and activity of his Capricorn years. The downsides of the peace that Yester offered, however, were perhaps a distancing from the musical world, and a feeling that he was being increasingly overlooked – matched by a sense that his charming, heart-on-its-sleeve music seemed to come from an earlier time, an increasingly distant era.
Nevertheless, he set about connecting himself with local musical life, working with Elizabeth, Duchess of Hamilton, on staging concerts at St Mary's Church in Haddington, East Lothian's main town, to which they invited several international names. Menotti also enlisted the help of the Prince of Wales in a project to convert Yester's stables into a small opera house that would also function as a school of the arts, developing the talents of selected young musicians. After Prince Charles initially showed interest, he was persuaded by Menotti to host a fundraising dinner at Yester, to which the composer even invited the 40-member Tölz Boys Choir from Munich. Sadly, however, and despite detailed plans drawn up by renowned architect Quinlan Terry, the project didn't progress any further.
Nonetheless, Menotti seemed entirely content to spend his later years amid the tranquility of East Lothian, and got to know several Gifford villagers well – though claims that he was known locally as 'Mr McNotty' are surely spurious. When he died in 2007 – in Monte Carlo, where he also spent a portion of each year when not in Scotland – Yester House passed to his adopted son Francis, who in turn sold it in 2015. Menotti himself, however, insisted on being buried at Yester Kirk in Gifford, cementing his fond relationship with the area: 'For me,' he said in his final years, 'home is Scotland.'
Article: Intimate Operas
If you think nothing much can happen in an opera with just one or two characters, think again. David Kettle makes the case for opera on a miniature scale
Menotti's The Telephone feels like an outlier – a fully fledged opera, but one that employs just two characters. Intimate operas with only one or a pair of voices, however, are more prevalent than you might think. And with good reason, as we'll see.
But can opera really be opera with just a single voice? If there's only one character, where's the drama, the dialogue, the drive of a storyline?
Solo operas might indeed feel somewhat unconventional, but they can nonetheless offer all those elements we'd expect, and plenty more. After all, nobody would argue that a spoken monologue couldn't provide a genuinely theatrical experience, complete with richness of character and complexity of plot. And with opera, of course, there's an additional element: the music can paint in the emotions, the context and the surroundings that a bare monologue has no choice but to leave implicit.
Add a second voice to an operatic creation, however, and the dramatic possibilities are immediately evident: dialogue, conflict, resolution and more. And though the scale of one- and two-voice operas might be intimate, the dramatic forces they unleash are no less powerful than those in far more lavish, epic works. In fact, their very intimacy can generate a focus so fierce and an intensity so searing that grander opera might just struggle to compete.
Paradoxical power
And, perhaps for that very reason, composers down the ages have jumped on the possibilities offered by these apparently restricted forms in what are – paradoxically – some of their most powerful operas. And the works they've produced may well become increasingly relevant in these times of social distancing and isolation, both in their limited physical requirements and in their often introspective themes.
If we're talking about intensity, it's hard to surpass what's probably the godfather (or maybe that should be godmother) of all solo operas. Schoenberg's Erwartung (usually translated as 'Expectation') from 1909 shows a woman searching for her lover in a shadowy forest, suspicious that he's been unfaithful to her, and fearful that, if she discovers him dead, it may have been she who killed him.
Schoenberg called it a 'monodrama' rather than an opera, but let's not quibble over terminology. In its dissection of its protagonist's fragile mental state, and its immersion in nightmarish worlds of suggestion and allusion (it's no coincidence that the opera's librettist, Marie Pappenheim, was a devotee of the then pioneering theories of Sigmund Freud), Erwartung set the tone that later small-scale operas obediently followed. It also allowed Schoenberg free rein to explore his pioneering, atonal musical language across the giant canvas of his gargantuan orchestra. More than a century later, Erwartung remains a fascinating, somewhat enigmatic conception, way ahead of its time, that casts its audience almost in the role of voyeurs bearing witness to a woman's inexorably fracturing mind.
Often performed in a double bill alongside the half-hour Erwartung is another early 20th-century expressionist classic. Bartók's Bluebeard's Castle – like many operatic two-handers down the centuries, as we'll see – shines its unforgiving spotlight not on a character's internal mental state, but on the demands, the concessions and the conflicting personalities that populate a romantic relationship. In this case, it's between the mysterious Duke Bluebeard and his new bride Judith, who, invited into his grim abode, insists on flinging open its doors to reveal her husband's innermost secrets.
Bluebeard's Castle is a work rich in psychological interpretations: librettist Béla Balácz transformed Charles Perrault's 17th-century fairytale into a story of desire, control and deception that still feels contemporary today, and Bartók clothed it in some of his most vivid, powerful music. In its allusive portrayal of power struggles between partners, it stands in a long line of two-character operas – even if it casts a distinctly gloomy pall across what was a predominantly comic legacy. Its symbolism was given a particularly memorable twist in the 2017 Scottish Opera production, directed by Matthew Lenton of Vanishing Point theatre company, which located Karen Cargill and Robert Hayward's dysfunctional couple in a conventional, modern-day flat.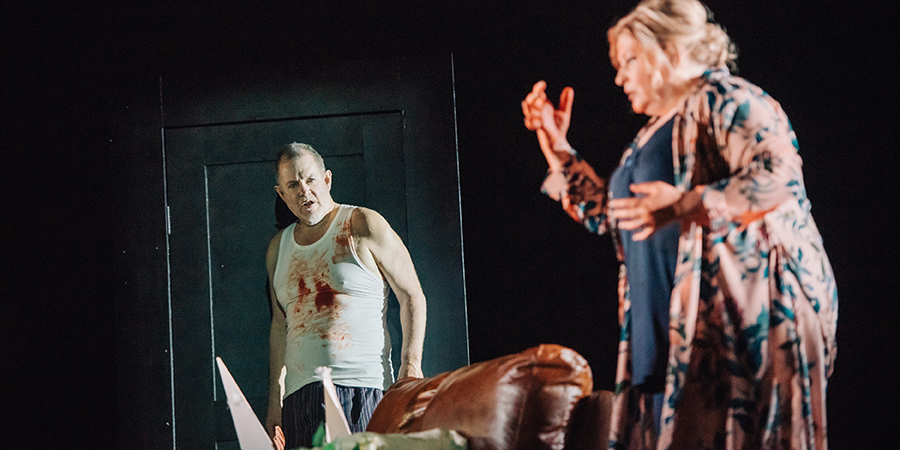 A path into darkness
You may be getting the impression that these one- and two-hand operas have tended to tread gloomy paths towards darkness and despair. If so – well, you're not entirely wrong. And before we start seeing a bit of light and sparkle, it's going to get a whole lot darker.
Though you might be surprised that a composer like Francis Poulenc – with the Gallic sophistication, the ear-pleasing nonchalance that so much of his music offers – would create one of the most harrowing of all solo operas. His 1958 La voix humaine ('The Human Voice'), based on a play by Poulenc's friend Jean Cocteau, is another one-woman work, though unlike Schoenberg's Erwartung, here the protagonist (designated solely as 'Elle') interacts with other characters – unseen and unheard – down a telephone line. Unlike Menotti's The Telephone, however, rather than comic distraction, Poulenc's phone is a medium of miscommunication and romantic rejection, as the central character confesses her innermost terrors and needs, and throws her darkest fury at her lover, whom she suspects of having betrayed her for another, with a shocking final revelation of just how far her desperation has taken her. Poulenc composed a fully scored orchestral version, but La voix humaine is often performed with just its piano reduction – created and often performed by the composer himself – which only seems to add to the opera's stark power.
Less than a decade later (astonishingly), but seeming to occupy another world altogether, came a trilogy of solo stage works from Peter Maxwell Davies, early experiments in grotesque neo-expressionism. His 1966 Revelation and Fall might be most memorable for its singer – clothed in a blood-red nun's habit – screaming obscenities into a loudhailer, but his 1969 Eight Songs for a Mad King has made an indelible mark as a landmark work of music theatre.
Mad monarchs and jilted lovers
Is Eight Songs for a Mad King opera, though? With its small instrumental ensemble, its solo singer and – crucially – its co-opting of its instrumentalists as performers in the dramatic proceedings, it probably belongs more naturally in the then emerging realm of music theatre. But, in a similar way to Erwartung, it takes us deep inside the mind of its protagonist – in this case, none other than King George III – and spins a developing storyline from the monarch's increasingly deranged utterances.
Maxwell Davies followed up his one-man royal musical portrait with a one-woman non-aristocratic equivalent in 1974. Miss Donnithorne's Maggot – much less well known than its predecessor – charts the descent into madness of Australian Eliza Donnithorne, who, jilted on her wedding day, immediately became a recluse, wearing her wedding dress for the rest of her life, and guarding her slowly rotting wedding cake in her bedroom.
If she sounds a familiar figure, she was indeed the inspiration behind Dickens' Miss Havisham – who, incidentally, got a solo opera all to herself in the form of Dominick Argento's 1981 Miss Havisham's Wedding Night, a monodrama extracted from his multi-character opera Miss Havisham's Fire.
Written around the same time, and finding some light and hope amid the darkness, Hans Werner Henze's El cimarrón is not only a solo opera, but also one that scales its instrumental forces right back – to just guitar, flute and percussion. Henze wrote it in 1969-70 while on a teaching assignment in Cuba, and his solo baritone plays Esteban Montejo, a runaway slave who recounts what amounts to a history of the island, from a harrowing existence working on a sugar plantation, through a hermit's life and war against the Spanish, to the rise of the Castro government. It's a powerful political work of defiance and resilience, entirely in line with Henze's unapologetically Marxist beliefs, but its themes have stood the test of time, too: a 2019 production at New York's Metropolitan Museum of Art was roundly praised, and Opera Philadelphia has it scheduled for live performances this coming Autumn.
So yes, there's a lot of misery and despair among these intimate operas. And in many ways, that's hardly surprising. In its focus and intensity, it's a form that lends itself naturally to extreme psychological states – often on the edge of madness, as we've seen – or to the forensic examination of personalities and relationships. It's also a form that came into its own in the early 20th century, a time when modernist artists were showing a particular interest in our internal lives, our traumas and our terrors. It's hard to know which came first, of course, but there's no doubt that those searching themes found a fruitful outlet in the intensity of intimate opera.
Battles of the sexes
But there's a far lighter side, too, especially if we look back a couple of centuries to early examples of opera on a miniature scale. Then, a clutch of two-handers poked riotous fun at dysfunctional romantic couples using larger-than-life characters – a tradition into which Menotti's rather more sophisticated The Telephone fitted perfectly.
Just take Telemann's Pimpinone, for example – or, to give it its full title, The Unequal Marriage Between Vespetta and Pimpinone, or, The Domineering Chambermaid. Which tells you more or less all you need to know. First performed in 1725 as light relief between the acts of Telemann's adaptation of Handel's Tamerlano, it presents a preposterous plot in which cunning chambermaid Vespetta (literally, little wasp) wheedles her way into the affections of her rich, vain employer Pimpinone – who, when the couple finally marry, finds all aspects of his life and wealth expropriated by his erstwhile employee.
You may spot a theme emerging. Just eight years later, Pergolesi unveiled his La serva padrona (usually translated as 'The Servant Turned Mistress'), originally intended as light relief between the acts of his own opera seria Il prigionier superbo. In it, cunning Serpina (literally, little snake – sound familiar?) manages to trick her way into marriage with her master Uberto – who, once hitched, realises he's loved her all along.
Both these operas' tales of feminine guile might strike us as being very much of their time, but there's a lot to enjoy in their effortless, genuinely affecting music. Indeed, with its everyday characters, its vivid characterisation and its authentic emotion, La serva padrona proved a big hit across Europe, exerting a huge influence over the grander-scale Italian opere buffe and French opéras comiques that followed it – and provoking, in fact, Paris' famous Querelle des bouffons, between rival factions supporting (respectively) French and Italian opera, headed by the King and Queen.
Secret addictions
Jump forward to the start of the 20th century, and you'll discover another, rather more sophisticated comic two-hander on marital machinations. Susanna's Secret by Wolf-Ferrari was memorably staged by Scottish Opera at the 2019 Lammermuir Festival (alongside another intimate two-hander, Mascagni's sumptuous Zanetto), and concerns nervy Count Gil's worries that his wife, the eponymous Susanna, may be having an affair after he smells cigarette smoke on her clothes, only to uncover her secret addiction.
It's a paper-thin plot, admittedly, but again, what matters is the tight focus on the ups and downs of the couple's relationship – and, in this case, Wolf-Ferrari's sensuous music, used most notably to accompany Susanna's much-longed-for drag.
A relationship of a very different kind, however, is the subject of Rimsky-Korsakov's 1897 two-hander Mozart and Salieri, which uses a libretto taken virtually verbatim from Pushkin's 1830 verse drama of the same name to tell of tormented Salieri's attempts to poison Mozart out of jealously for the younger composer's greater genius. It's a remarkable creation, a work of severe beauty that's a world away from Rimsky-Korsakov's lavishly orchestrated fairytale operas. Here, he creates an operatic world that's small in scale but intense in focus, and one that incorporates quotations from Mozart's Requiem and Don Giovanni in a searching meditation on guilt and genius. Incidentally, there's no specific connection with Peter Schaffer's 1979 play Amadeus, nor Miloš Forman's 1984 film of it, save that Schaffer took his initial inspiration from Pushkin.
An unlikely collaboration
Let's finish, however, back in the intensity of the world of solo operas, and with one of the most abstract and enigmatic of them all. Morton Feldman's Neither – a solo work for soprano and huge orchestra that sets an opaque 16-line text by Samuel Beckett – is, admittedly, barely an opera at all. Yet it feels in many ways like the continuation of a line begun by Schoenberg, and carried forward by Poulenc and Maxwell Davies.
Feldman and Beckett met in Berlin in 1976, and clearly hit it off, deciding to collaborate on something – hardly an everyday occurrence for the famously fastidious, controlling writer. Discovering common ground in a mutual dislike of opera, they decided what they should create would be – well, an opera. A few weeks later, Beckett sent Feldman a handwritten card bearing 16 lines of cryptic text, not quite a poem, which he titled Neither. Feldman set them to expansive, swelling clouds of music across a vast orchestra, so rich that they sometimes even obscure the solo soprano, who's instructed to sing at near inaudibility right at the top of her range. Is it an opera? Probably not, but several prominent directors – including Katie Mitchell and Romeo Castellucci – seem to think it is, delivering lavish staged productions in recent years.
This is just a brief, entirely inexhaustive round-up of operas on an intimate scale, of course. But even with this handful of examples of one- and two-voice works, it's illuminating to consider the threads and themes that run through them, and the remarkable power that can be achieved by boiling opera down to its raw fundamentals. While they might not offer the most lavish, sumptuous experiences you'll encounter in an opera house, they surely provide some of the most intense.
David Kettle is Scottish Opera's Programme Editor. He is also a music critic for The Scotsman and The Daily Telegraph, and has written about music for a broad range of publications including Classical Music, The Strad, The List, The Times and BBC Music Magazine.
Biographies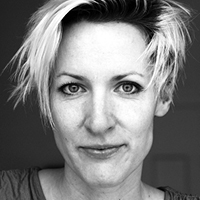 Hannah Birkin – Bartender
Hannah Birkin has recently completed an MA in Collaborative Theatre Making with Frantic Assembly, having previously performed in a variety of productions from Shakespeare and Greek tragedy with Tight Fit Theatre to pantomime and physical theatre. She has toured nationally with Birmingham Stage Company as Granny in Kensuke's Kingdom and joined the same company for Why the Whales Came. With School History Scene she played Serena Love in The Doctor's Show and the Prosecution in Hitler on Trial. With The Cat's Grin Theatre Company she played the Scarecrow in The Wizard of Oz, and Lauren in Choices with LifeBox Theatre Company. More recently she appeared with No Loss theatre company as George in George's Marvellous Medicine, Helena in A Midsummer Night's Dream, Dr Caius in The Merry Wives of Windsor and Dogberry in Much Ado About Nothing. She previously appeared with Scottish Opera in the Autumn 2018 Opera Highlights tour.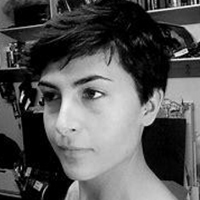 Loren Elstein – Designer
British designer Loren Elstein studied at the National Institute of Dramatic Art in Sydney, where her design for Loot won her the 2013 Australian Production Design Guild Award for best design. She is now an international designer for theatre, opera and film.
Opera design credits include: Don Pasquale (Welsh National Opera); La traviata (Longborough Festival Opera); A Midsummer Night's Dream, Unruhe by Hannes Langolf (Trier Theatre); Pia de' Tolomei by Donizetti (English Touring Opera); The Water Palace by Stephen Shulman (Tête à Tête Festival).
Theatre design credits include: Terror (Lyric Hammersmith, Brisbane Festival); Rosencrantz and Guildenstern Are Dead (Old Vic); Hangmen (Royal Court, Atlantic Theater New York); Primetime (Royal Court); Stoneface (Finborough Theatre); Wondrous Strange (Mimbre/Royal Shakespeare Company).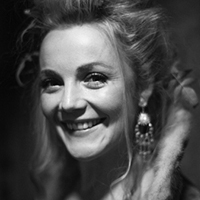 Daisy Evans – Director
Daisy Evans works internationally as a director in theatre, opera and film. She is Artistic Director of Silent Opera, as well as a freelance writer and librettist.
Scottish Opera appearance as director: Opera Highlights Autumn 2018.
Directing credits include: Don Pasquale (Welsh National Opera); La bohème (Hampstead Garden Opera); La traviata (Longborough Festival Opera); Così fan tutte (Bury Court Opera); The Cunning Little Vixen (Silent Opera/English National Opera); The Fairy Queen, King Arthur (Barbican/Academy of Ancient Music); Giovanni (Silent Opera/Beijing Music Festival); A Garden Dream, Wakening Shadow (Glyndebourne); Falstaff (Grimeborn Festival, Wilton's Music Hall); Shopera: Carmen (Royal Opera House Covent Garden); The Bear, A Dinner Engagement (Royal Academy of Music); L'incoronazione di Poppea (Snape Proms); (Glyndebourne); L'Orfeo (Silent Opera).
Her opera librettos include new translations and interpretations of The Cunning Little Vixen, Don Giovanni and Don Pasquale.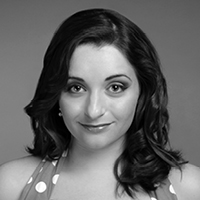 Soraya Mafi – Lucy
Scottish Opera debut
Born in Lancashire, soprano Soraya Mafi studied at Manchester's Royal Northern College of Music and London's Royal College of Music. Among her prizes and awards, she won the 2014 Maggie Teyte Prize and the 2016 Susan Chilcott Award. She is a Harewood Young Artist at English National Opera, and Associate Artist with Classical Opera.
Operatic engagements include: Mabel The Pirates of Penzance, Tytania A Midsummer Night's Dream (English National Opera); Suor Genoveva Suor Angelica (Opera North); Cleopatra Julius Caesar (English Touring Opera); Nannetta Falstaff (Garsington Opera); Gretel Hansel and Gretel, Constance Dialogues des Carmélites, First Niece Peter Grimes (Grange Park Opera); Aminta Il re pastore (Théâtre du Châtelet Paris); Johanna Sweeney Todd (Welsh National Opera).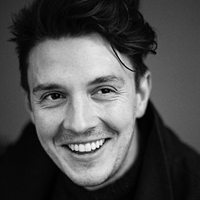 Jonathan McGovern – Ben
Born in Surrey, baritone Jonathan McGovern studied at London's Royal Academy of Music.
Scottish Opera appearance: Steward Flight.
Operatic engagements include: Count Almaviva The Marriage of Figaro (Welsh National Opera); Andrei War and Peace (Royal Opera House Covent Garden); title role Don Giovanni (Théâtre des Champs-Élysées, Garsington Opera); Papageno The Magic Flute (Hamburg State Opera); Pelléas Pelléas and Mélisande (Komische Oper Berlin); title role L'Orfeo (Teatro Arriaga Bilbao).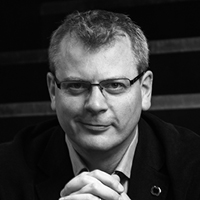 Stuart Stratford – Conductor
Stuart Stratford is Music Director of Scottish Opera. He studied conducting at the University of Cambridge with David Parry, and with Ilya Musin at the St Petersburg Conservatoire.
He joined Scottish Opera in 2015 as the Company's sixth Music Director, joining a distinguished succession that originated with the Company's founder, Sir Alexander Gibson.
For Scottish Opera, he has conducted productions of Tosca, Jenůfa, Rusalka, Pelléas et Mélisande, La bohème, Greek, Flight, Eugene Onegin, Kátya Kabanová, Anthropocene (world premiere), Breaking the Waves and the groundbreaking Pagliacci in 'Paisley Opera House'.
He introduced the popular Sunday Series of lesser-known Operas in Concert, which has featured such titles as L'amico Fritz, Le villi, Iolanta, Francesca da Rimini, Aleko, Edgar, Silvano and Iris.
In the UK he has worked with Opera North, Welsh National Opera, Opera Holland Park, English National Opera, the Buxton Festival and Birmingham Opera, in repertoire ranging from Giovanni d'Arco to Satyagraha. He is known for his expertise in Russian and Czech music, and his passion for bringing opera to new audiences outside of a traditional theatre setting.
The Orchestra of Scottish Opera
Leader
Anthony Moffat
First Violins
Anthony Moffat
Frances Pryce
Terez Korondi
Timothy Ewart
Second Violins
Katie Hull
Liz Reeves
John Robinson
Helena Zambrano Quispe
Violas
Lev Atlas
Rachel Davis
Mary Ward
Cellos
Martin Storey
Marie Connell
Sarah Harrington 
Double Basses
Peter Fry
Tom Berry 


Flute/Piccolo
Ewan Robertson
Oboe
Amy Turner
Clarinet
Lawrence Gill
Bassoon
Janet Bloxwich
French Horn
Sue Baxendale
Trumpet
Simon Bird
Percussion
Ruari Donaldson
Piano
Susannah Wapshott
PRODUCTION TEAM
Director of Photography
Carlo D'Alessandro
Focus Puller
Sefa Ucbas
Audio Producer
Philip Hobbs
Audio Engineer
Hedd Morfett-Jones
Location Sound
Robert McDougall
Lighting
Derrick Ritchie
Joe Breslin
Script Supervisor
Alexander Harris
Piano Tuner
Alasdair McLean
First Assistant Director
Fraser Malcolm
Dubbing Mixer
John Cobban
Colourist
Colin Brown
Editor
John Steventon
Producer
Andrew Lockyer
Scottish Opera Team
Associate Producer
Lucy Walters (Scottish Opera Emerging Artist 2019/20)
Company Manager
Lynn Tonner 
Repetiteur
Susannah Wapshott
Audiovisual Chargehands
Neil Foulis
Barry McDonald
Music Librarian
Gordon Grant
Health and Safety Advisor
Andrew Evans
Costume Supervisor
Lorna Price
Costume Assistant
Emma Butchart
Cutter
Sara Löfgren
Head of Props
Marian Colquhoun
Running Props Supervisor
Katie Todd
Hair and Make-up Supervisor
Alison Chalmers
Hair and Make-up Assistant
Natalie Hargreaves
Orchestra & Concerts Director
Jay Allen
Orchestra Technicians
Barry Inglis
Noel Mann
Brian Murphy
Orchestra Co-ordinators
Heather Lynn
Heather North
Support us
Enjoy what you've seen? Please help us create the next Scottish Opera Short by donating online today.
Looking for the film?
You can watch the full film on our website from Sat 8 Aug at 9.30pm.