A Scottish Opera film created for the Lammermuir Festival 2020
Leoš Janáček 
The Diary of One Who Disappeared
New production
Song cycle by Leoš Janáček
Text by Ozef Kalda
First performed at the Reduta Theatre, Brno, on 18 April 1921
Arranged for chamber ensemble by Miloš & Miloš Štědroň
Edition published by Bärenreiter Praha
Performed by arrangement with Faber Music, London
Sung in Czech, with English subtitles
English subtitles translation by Lada Valešová
Filmed at the Theatre Royal Glasgow
Cast

Ed Lyon, tenor (Jan, a village boy)

Lucy Schaufer, alto (Zefka, a gypsy)

Catriona Hewitson, soprano (Voice 1)
Scottish Opera Emerging Artist 2020/21

Heather Ireson, mezzo-soprano (Voice 2)
Scottish Opera Associate Artist

Sioned Gwen Davies, mezzo-soprano (Voice 3)
Creative Team

Conductor
Stuart Stratford
Director
Rosie Purdie
Director of Film Production
Antonia Bain
Biography: Leoš Janáček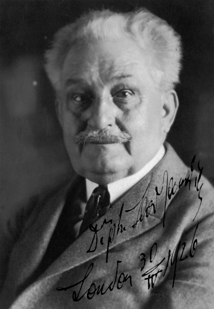 Born: Hukvaldy, Moravia, 1854. Died: Ostrava, Czechoslovakia, 1928
The son of a poor provincial schoolmaster, Leoš Janáček trained as a chorister and organist in Brno and later at the Prague Organ School. He first worked as a music teacher and conductor in Brno, saving enough money to finance a few months' study at the Leipzig Conservatoire, where he fell out with his teachers. He completed his studies at the Vienna Conservatoire, returning again to Brno where he gained a position at the city's own Conservatoire, eventually becoming its director and marrying a pupil, Zdenka Schulzová.
In 1904, his third opera Jenůfa established Janáček as a major voice in Czech music following its premiere in Brno (he had argued with Karel Kovařovic, director of Prague's National Theatre, and was therefore denied a premiere in the Czech capital). It's one of the first works in which the composer employed a declamatory style of vocal setting that follows the rhythms of the Czech language, a style that informs the accompanying music as well. With its repeating patterns, its rhythmic drive, its stark contrasts and its intricate, montage-like texture, the result is one of the most idiosyncratic musical styles in the early 20th century.
Janáček developed his highly distinctive musical voice in his subsequent operas, including Kátya Kabanová (1921), often considered his first mature opera, as well as The Cunning Little Vixen (1924), The Makropulos Case (1926) and From the House of the Dead (1927), which all now receive regular international performances.
Alongside his professional successes, however, Janáček led a tempestuous personal life. He had a relationship with the singer Gabriela Horváthová, leading his wife to attempt suicide. And in his old age, he developed a deep and abiding passion for Kamila Stösslová, a married woman 37 years his junior, who was the inspiration behind many of his later works.
During his final creative period, Janáček composed a number of highly distinctive works for the concert stage rather than the opera house, including the profoundly spiritual Glagolitic Mass, the military-style Sinfonietta, the wind sextet Mládí and two string quartets. He died an international celebrity, shortly after having become a member of the Prussian Academy of Arts alongside Arnold Schoenberg and Paul Hindemith.
Synopsis

When innocent village boy Jan first meets the gypsy girl Zefka, he can't get her out of his head. She haunts his sleep, and denied rest, he finds his ploughing work exhausting. Realising there's a loose axle on his plough, Jan attempts to make another one from the wood of a nearby elder tree, but there, he discovers Zefka waiting for him. She greets him and sings him a mournful song about the gypsy people's fate to restlessly wander the earth. She seduces him. It's late the following morning when Jan awakes, ashamed to return home and incur the wrath of his family. Nevertheless, he returns night after night to meet Zefka under the elder tree, finally accepting his fate and turning his back on his family and his village in favour of his gypsy lover.
Programme note: The Diary of One Who Disappeared

Janáček's pocket opera about a naive farmer boy's infatuation with a sultry gypsy girl had direct autobiographical parallels for the composer, as Hannah Nepilová explains
In the summer of 1917, while on holiday in the Czech spa resort of Luhačovice, the Moravian composer Leoš Janáček met a young woman named Kamila Stösslová. He was 63; she was 25. He was trapped in a marriage of which he had long since tired. She was married, with two small sons, to a prominent antiques dealer.

Moreover, if we're to believe the account of Janáček's wife Zdeňka, Stösslová was neither musical nor well educated. '[Kamila] told me she didn't like going to school and didn't like learning,' wrote Zdeňka in her memoirs of 1935. 'That was certainly true because her letters were full of spelling mistakes. In music, she was totally ignorant… She called Leoš' pieces "those notes of yours" and hadn't heard of Wagner.'

No matter. Janáček fell hopelessly in love, sending Stösslová a rather forward letter a few days after meeting her, followed, over the remaining 11 years of his life, by a few hundred more. While their early correspondence frequently centred on the ability of Stösslová's husband to procure household supplies for the Janáčeks during the restrictions of the First World War, the composer increasingly gave vent to his feelings. 'Oh do love me,' he beseeched Stösslová, insisting that he had never felt the same way about anybody, not even his wife – from whom he made surprisingly little attempt to hide his new-found passion.
Beyond platonic friendship
Did Stösslová return any of that passion? With a husband who was frequently away from home, she may have welcomed the attentions of this musical celebrity. Moreover, she was possibly aware of the advantages, both financial and social, of encouraging these attentions. She replied to his letters, on occasion hinting at something beyond platonic friendship. 'Someone would just smile and ask how it was possible, but yes, it is possible you are much dearer to me than if you were young,' she eventually admitted.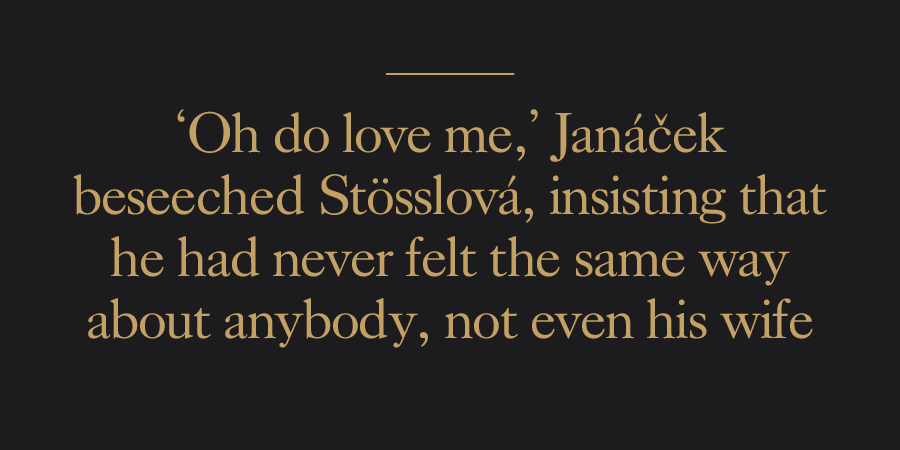 But that was as far as she was prepared to go – judging, at least, on the evidence left to us. At her express wish, Janáček burned most of her replies after reading them. Who knows what the destroyed letters might have revealed. Those he preserved are enigmatic, saying nothing that could taint Stösslová's reputation, while giving the composer just enough to keep him coming back for more.

It did wonders for his creativity. Over the next ten years, Janáček wrote some of his best works, including four operas, two string quartets, two concertos, his Sinfonietta and his Glagolitic Mass, most of them inspired by his infatuation with Stösslová. The first of these, drafted soon after that first meeting of 1917, was The Diary of One Who Disappeared, whose subject matter perfectly fitted his frame of mind at the time.
Escapist appeal
It is a setting of 22 poems supposedly by a young Moravian farmer, who becomes infatuated with a gypsy girl called Zefka and leaves his village to elope with her. The poems themselves, which Janáček had read a year earlier in the Brno Lidové noviny newspaper, were a fake: their real author was a former railway official named Ozef Kalda, dismissed by many in the Czech literary establishment as a purveyor of provincial, 'cowpat' literature. But it didn't matter. Something about the poetry's eroticism fired up Janáček's imagination.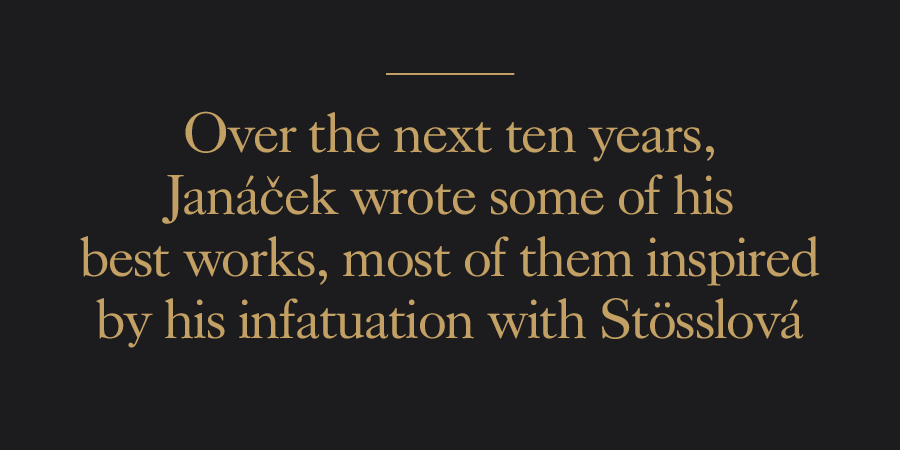 With her dark, curly hair, her vitality, her 'sensuous mouth and buxom body' (as Zdeňka bitterly put it in her memoirs), Stösslová was the gypsy girl of Janáček's fantasies, and no doubt he saw an escapist appeal in the story's climax, in which the young farmer throws off the shackles of convention and makes a new life with his love. Janáček set feverishly to work on the songs, charting his progress in letters to Stösslová. What emerged was a 35-minute piece that defies categorisation, ostensibly a song cycle portraying a young man's sexual awakening in the Schubertian tradition, but one that, unlike any other song cycle written up to that point, tells a story rather than restricting itself to self-reflection.

It is effectively a pocket opera, composed for tenor, mezzo-soprano, three women's voices and piano accompaniment. Combining elements of European impressionism and Moravian folk music, the work looks ahead to Janáček's next operatic masterpiece, Kátya Kabanová, and reveals a similarly forward-thinking sense of theatricality.

Speech melodies, whereby the music follows the intonation of the spoken word, recur throughout, as do dramatic silences, with Janáček carefully indicating how long the pauses between songs should be. A talented musical painter, the composer pithily conjured up the tangle of emotions that characterise forbidden love. In a clear break with the song cycle tradition, he even included basic stage directions, stipulating that the work was to be performed in semi-darkness, with reddish lighting to heighten the erotic mood.
To stage or not to stage?
You might assume, then, that Janáček intended it to be staged from the start. In fact, it's difficult to gauge exactly what he planned for the work. Having written the first ten songs in rapid succession, he seemed to run out of steam, and left the piece incomplete for several months, turning his attention to other projects, including his opera The Adventures of Mr Brouček. On 5 October 1919, he wrote to his brother Karel: 'I am finishing my life's work, although it is not in the shape that I would wish it to be.' Then he put The Diary of One Who Disappeared in a chest for his manuscripts, where it lay for over a year, until his pupil Břetislav Bakala found it and performed it for the composer, with the amateur singer Jaroslav Lecián (who was also Janáček's lawyer).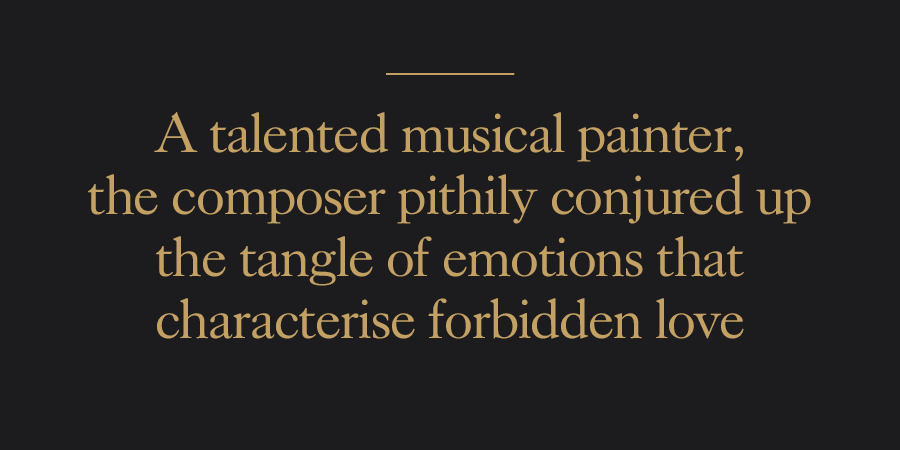 The first official concert performance took place in Brno in April 1921, with Prague, Berlin, London and Paris premieres following closely behind. But in spite of its success on the concert platform, Janáček only lived to see one theatrical staging of the work – in the Slovenian capital Ljubljana in October 1926. Two years later, the director of the Municipal Theatre in the south Bohemian city of Plzeň asked Janáček to orchestrate the work for another staging. The answer: 'I like your idea… We'll do it.' They never did. In August 1928, while on an excursion with Stösslová and her son Otto, the 74-year-old composer caught a chill that developed into pneumonia. He died a few days later.

It wasn't until 1943 that an orchestration finally emerged – by the Czech composer, opera director and writer Ota Zítek, with the help of Václav Sedláček, who was a regular Janáček copyist. Since then, a few others have attempted to put their own stamp on the original, among them the Czech father and son, Miloš Štědroň Sr and Jr, whose 2007 orchestration for 11 instruments – heard in this Scottish Opera production – seeks to drive home the raw, strange power of Janáček's music.
Hannah Nepilová is a freelance classical music writer and critic for publications including the Financial Times and Gramophone. She is also online editor of The Strad and founder of the cross-arts magazine The Cusp.
Biographies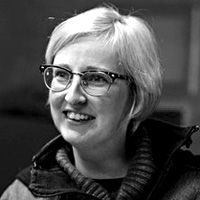 Antonia Bain – Director of Film Production
Scottish Opera's in-house film-maker Antonia Bain studied fine art at Duncan of Jordanstone College of Art and Design. An internship with multimedia design company 55degrees led to a full-time role as content producer, and in that role she made several short films for Glasgow's award-winning Riverside Museum. She has made short films, music videos and short documentaries. She joined Scottish Opera in 2015 and has produced promotional and cultural films for the Company's social media and website. Highlights include creating a filmed performance of former Scottish Opera Composer in Residence Lliam Paterson's piece In Glasgow, based on Edwin Morgan's poem, and an opera/pop crossover with Scottish singers Be Charlotte and Carla J Easton as part of the BBC's #OperaPassion Day. Her first opera short film for Scottish Opera, The Narcissistic Fish, can be watched on the Scottish Opera website.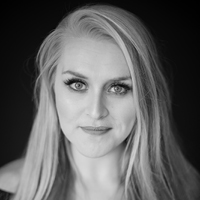 Sioned Gwen Davies – Voice 3

Born in Colwyn Bay, North Wales, Sioned Gwen Davies studied at London's Guildhall School of Music and Drama and National Opera Studio. She represented Wales at the 2017 BBC Cardiff Singer of the World Competition. Among her awards, she won first prize at the 2009 Llangollen International Musical Eisteddfod, and first prize at the 2009 National Eisteddfod of Wales. She was a Scottish Opera Emerging Artist in 2013/14.

Scottish Opera appearances: Kate The Pirates of Penzance, Opera Highlights 2015, Eduige Rodelinda, Lady in Waiting/Second Witch Macbeth, Marta Iolanta, Third Dryad Rusalka, Pitti-Sing The Mikado, Stewardess Flight, Olga Eugene Onegin, Maddalena Rigoletto, Third Lady The Magic Flute, Second Secretary to Mao Nixon in China.

Operatic engagements include: Tisbe La Cenerentola (West Green House Opera); Pitti-Sing (English National Opera); Margarida The Yellow Sofa by Julian Philips (Glyndebourne); Olga (Valladolid Opera); Second Lady The Magic Flute (Longborough Festival Opera).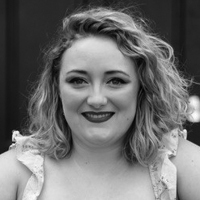 Catriona Hewitson – Voice 1

Soprano Catriona Hewitson is a Scottish Opera Emerging Artist 2020/21. Born in Edinburgh, she studied at the City of Edinburgh Music School, Manchester's Royal Northern College of Music and the Opera Studio of London's Royal College of Music. Among her awards, she won the 2018 Ferrier Loveday Song Prize. She is a Samling Artist and a Philip and Dorothy Green Young Artist 2018/20.

Operatic engagements include: Cis Albert Herring (The Grange Festival); Donna Rinaldo (Glyndebourne Touring Opera); Elsbeth Fantasio by Offenbach (Garsington Festival Opera); Sophie (cover) Werther (English Touring Opera); Susanna (cover) The Marriage of Figaro, Tytania A Midsummer Night's Dream, Edwige Robinson Crusoe by Offenbach (Royal College of Music).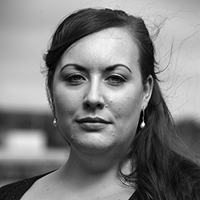 Heather Ireson – Voice 2

Scottish mezzo-soprano Heather Ireson is Associate Artist at Scottish Opera. She studied at the University of Aberdeen and Manchester's Royal Northern College of Music, and continues her studies with Patricia MacMahon.

Scottish Opera appearances: Opera Highlights Spring 2019, chorus Eugene Onegin, chorus Iris, chorus Nixon in China.

Operatic engagements include: Hamlet by Brett Dean, Così fan tutte, chorus The Mastersingers of Nuremberg, chorus Beatrice and Benedict, chorus Don Pasquale, chorus Carmen, chorus Poliuto by Donizetti, Die Entführung aus dem Serail, Saul (Glyndebourne); Karolka Jenůfa (Grange Park Opera); chorus Il campanello by Donizetti, chorus Herculanum by Félicien David, chorus Vanessa by Barber (Wexford Festival Opera).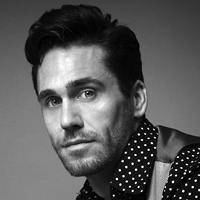 Ed Lyon – Jan

British tenor Ed Lyon studied at St John's College, Cambridge, and at London's Royal Academy of Music and National Opera Studio.

Scottish Opera appearances: Don Ottavio Don Giovanni, Lurcanio Ariodante.

Operatic engagements include: Colin L'écume des jours by Edison Denisov (Stuttgart State Opera); Števa Jenůfa (Opera North); Dancing Master Ariadne auf Naxos, Sailor Tristan and Isolde, Steersman The Flying Dutchman, Walther Tannhäuser (Royal Opera House Covent Garden); Eduardo The Exterminating Angel by Thomas Adès (Salzburg Festival, Royal Opera House Covent Garden); Jupiter Semele (Baden State Theatre Karlsruhe); Hippolyte Hippolyte et Aricie (Glyndebourne); title role L'Orfeo (Aix-en-Provence Festival).
He has also performed at the Bavarian State Opera, Dutch National Opera, Madrid's Teatro Real, Paris' Théâtre du Châtelet, Brooklyn Academy of Music, Vienna's Theater an der Wien, the Edinburgh and Aldeburgh festivals, and the BBC Proms. His debut solo album, 17th Century Playlist, was released last year and was named as a Presto Recording of the Year.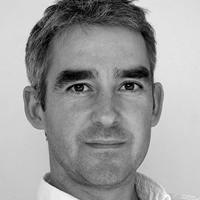 Anthony Moffat – Leader, The Orchestra of Scottish Opera

Born in the Borders, Anthony Moffat trained at London's Royal Academy of Music with the Armenian soloist and leader Manoug Parikian. As a member of the Da Vinci Trio, he has toured Scotland and appeared on BBC Radio 3. His career as orchestra leader began when he became co-leader of the Hallé, and he took up the post of Leader of The Orchestra of Scottish Opera in 2000. He has appeared as guest leader at Opera North, and with the Bergen Philharmonic Orchestra, BBC Concert Orchestra, BBC Scottish Symphony Orchestra, Bournemouth Symphony Orchestra, Royal Scottish National Orchestra, Royal Liverpool Philharmonic Orchestra, City of Birmingham Symphony Orchestra, National Symphony Orchestra of Ireland and the Orchestra of Welsh National Opera. He has also been invited to guest lead the BBC Symphony Orchestra. He plays a fine Italian violin made in 1695 by Giovanni Grancino.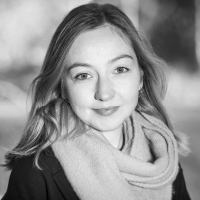 Rosie Purdie – Director

Rosie Purdie studied music at the University of Bristol and after graduating trained at the King's Head Theatre in London.

Scottish Opera appearance as director: Zanetto and Susanna's Secret.

She has worked as Director and Assistant Director in opera and theatre for companies and organisations including the Royal Opera, Garsington Opera, Opera Holland Park, English Touring Opera, Longborough Festival Opera, Royal College of Music, Royal Academy of Music, Barbican, Blackheath Halls Opera, Nuffield Theatre, British Youth Opera and Opera North.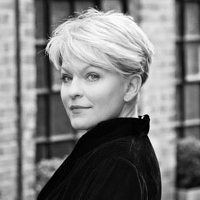 Lucy Schaufer – Zefka

Born in America and now based in the UK, mezzo-soprano Lucy Schaufer studied at Northwestern University, Illinois, and the University of Texas at Austin. She won a Grammy Award for best opera recording in 2016 for John Corigliano's The Ghosts of Versailles with Los Angeles Opera. She is Artistic Director of Wild Plum Arts.

Operatic engagements include: Mrs Jones Street Scene (Teatro Real Madrid, Monte Carlo Opera); Doctor 4.48 Psychosis by Philip Venables (Royal Opera at the Lyric Hammersmith); Modgud The Monstrous Child by Gavin Higgins – world premiere (Royal Opera House); Berta The Barber of Seville, Cherubino The Marriage of Figaro, Hansel Hansel and Gretel (Los Angeles Opera); Ruth The Pirates of Penzance (English National Opera); Marcellina The Marriage of Figaro (Los Angeles Opera, ENO, Opera Philadelphia, Arizona Opera); Aldonza Man of La Mancha (Central City Opera); Jennie Higglety Pigglety Pop! by Oliver Knussen (Aldeburgh Festival, Barbican); Older Woman Flight (Opera Holland Park); Suzuki Madama Butterfly (New Zealand Opera, Houston Grand Opera); Drummer Girl The Emperor of Atlantis by Ullmann, Ma Moss The Tender Land by Copland (Lyon Opera); Page Salome, Flowermaiden Parsifal, Suzuki (Metropolitan Opera); Judy Punch and Judy by Harrison Birtwistle (ENO, Grand Théâtre de Genève); Octavian Der Rosenkavalier, Cornelia Julius Caesar (Hamburg State Opera); Grandmother/Austrian Woman/Dancing Girl The Death of Klinghoffer by John Adams (Opera Theatre of St Louis, ENO); Ib Becoming Santa Claus by Mark Adamo – world premiere (Dallas Opera). She has also performed at Opéra National du Rhin, Washington National Opera and Paris' Théâtre National du Châtelet.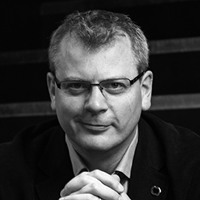 Stuart Stratford – Conductor

Stuart Stratford is Music Director of Scottish Opera. He studied conducting at the University of Cambridge with David Parry, and with Ilya Musin at the St Petersburg Conservatoire.

He joined Scottish Opera in 2015 as the Company's sixth Music Director, joining a distinguished succession that originated with the Company's founder, Sir Alexander Gibson.

For Scottish Opera, he has conducted productions of The Telephone, Tosca, Jenůfa, Rusalka, Pelléas et Mélisande, La bohème, Greek, Flight, Eugene Onegin, Kátya Kabanová, Anthropocene (world premiere), Breaking the Waves and the groundbreaking Pagliacci in 'Paisley Opera House', as well as the recent successful outdoor production of La bohème at the Company's Production Studios.

He introduced the popular Sunday Series of lesser-known Operas in Concert, which has featured such titles as L'amico Fritz, Le villi, Iolanta, Francesca da Rimini, Aleko, Edgar, Silvano and Iris.

In the UK he has worked with Opera North, Welsh National Opera, Opera Holland Park, English National Opera, the Buxton Festival and Birmingham Opera, in repertoire ranging from Giovanni d'Arco to Satyagraha. He is known for his expertise in Russian and Czech music, and his passion for bringing opera to new audiences outside of a traditional theatre setting.
The Orchestra of Scottish Opera
Leader Anthony Moffat

Violin
Anthony Moffat
Viola
Lev Atlas * †
Cello
Martin Storey *
Double Bass
Peter Fry *
Flute/Piccolo
Ewan Robertson
B flat/E flat Clarinet
Nicholas Ross *



Bassoon
Janet Bloxwich * †
Contrabassoon
Alan Warhurst †
Bass Trombone
Christopher Stearn †
Timpani
Ruari Donaldson * †
Celeste
Susannah Wapshott
Piano
Fiona MacSherry

* Section Principal
† Visiting Tutor to the Royal Conservatoire of Scotland
Production Team
Assistant Conductor/Language Coach
Lada Valešová
Repetiteurs
Susannah Wapshott
Fiona MacSherry
Production Manager
Andrew Storer
Costume Supervisor
Emma Butchart
Costume Maker
Yolanda Brook
Hair and Make-up Supervisor
Alison Chalmers
Hair and Make-up Assistants
Natalie Hargreaves
Kerrie Scullion
Stage Supervisor
Michele Altana
Lighting Supervisor
Robert B Dickson
Lighting Programmer
Neil Foulis
Lighting and Audio Visual Chargehand
Barry McDonald 
Lighting Chargehand
Andrew Burnside
Props Supervisor
Marian Colquhoun
Running Props Technician
Megan Coady
Stage Manager
John Duncan
Deputy Stage Manager
Donald Ross
Assistant Stage Manager
Kieron Johnson
Stage Technician
Alex Barau
Stage Wingman
Zane Gray
Flyperson
Heather McKennan
Director of Photography
Gordon Ballantyne
Camera Operators
Tom Armstrong
Keith Ingram
Benny Robb
Sound Engineer
Cameron Crosby
Sound Chargehand
Rebecca Coull
Video Technician
Matt Harvey
Alasdair McLean
Piano Tuner
Set made by Scottish Opera Workshops
Props made by Scottish Opera Props Department
Costumes made by Scottish Opera Costume Department
With thanks to everyone in the Scottish Opera team involved in making this production, our full staff listing is here
Our sincere thanks also go to all the staff and management at the Theatre Royal Glasgow for their kind support