Gilbert & Sullivan
The Gondoliers
A new co-production with D'Oyly Carte Opera & State Opera South Australia
Did you miss our production of The Gondoliers, or see it and wish you could relive the experience again and again from the comfort of your own home?
After a runaway success that took the show across Scotland and London, we've teamed up with the BBC to make our filmed performance of The Gondoliers  available to watch on demand on BBC iPlayer (UK only).
Filmed at Festival Theatre, Edinburgh, on 28 October 2021. Broadcast on BBC Four on Sunday 17 April 2022, 8pm.
About the show
Sunny, funny and with more 'tra la la las' per square inch than any other opera in the canon, The Gondoliers is a joy from start to finish.
In a flight of the satirical whimsy so typical of G&S, two happy-go-lucky gondoliers discover that one of them is, in fact, heir to the throne of a distant kingdom. True to their (adopted) Republican roots, they set off together to rule in idealistic, if somewhat chaotic, style... Director Stuart Maunder, Artistic Director at State Opera South Australia, teams up with designer Dick Bird (The Mikado 2016) to stage a production that is fast, furious and full of fun.


'The Gondoliers is a glorious confection – the sunniest, most joyous of the Savoy scores, jam-packed with star roles, all unforgettable. It's an irresistible helping of relentless joy.'
— Stuart Maunder

The score sees Sullivan at the top of his game and is packed with favourites including the 'Regular Royal Queen' quartet. Th&S favourite Richard Suart (The Mikado 2016). Scottish Opera's Head of Music and G&S aficionado Derek Clark conducts. 
Sung in English with English subtitles
Kindly supported by Scottish Opera's 'Play A Supporting Role' Appeal, Garfield Weston Foundation (Weston Culture Fund) & The Michael Bishop Foundation.  
Plus! G&S aficionados can also soon enjoy a Scottish Opera audio recording of Utopia, Limited – a later, lesser-known work of the pair, but no less full of musical and satirical delights – to be released later in 2022. 

What the press said
 'A bona fide great night out.' ★★★★ The Times 
'Gleeful and deliciously frivolous. ' ★★★★ The Stage
'There are no weak links in this cast and the production's triumph is as an ensemble piece, where no-one puts a foot wrong.' ★★★★ The Herald
'Bristles with sunshine and character.' Vox Carnyx
'A truly sumptuous production... a perfect choice to entice a still-nervous public back to the opera house.' Bachtrack
Cast & Creatives
Marco Palmieri
William Morgan

Giuseppe Palmieri
Mark Nathan

Gianetta
Ellie Laugharne

Tessa
Sioned Gwen Davies

The Duchess of Plaza-Toro
Yvonne Howard

The Duke of Plaza-Toro
Richard Suart

Don Alhambra del Bolero (The Grand Inquisitor)
Ben McAteer

Casilda
Catriona Hewitson*
*Scottish Opera Emerging Artist 2021/22
Antonio
Arthur Bruce

Luiz
Dan Shelvey

Inez
Cheryl Forbes

Giorgio
Oskar McCarthy

Fiametta
Zoe Drummond

Vittoria
Flora McDonald

Giulia
Grace Wain

Francesco
Osian Wyn Bowen

Conductor
Derek Clark

Director
Stuart Maunder

Set & Costume Designer
Dick Bird

Lighting Designer
Paul Keogan

Choreographer
Isabel Baquero

Assistant Choreographer
Lucy Burns

Film Director
Jonathan Haswell

On stage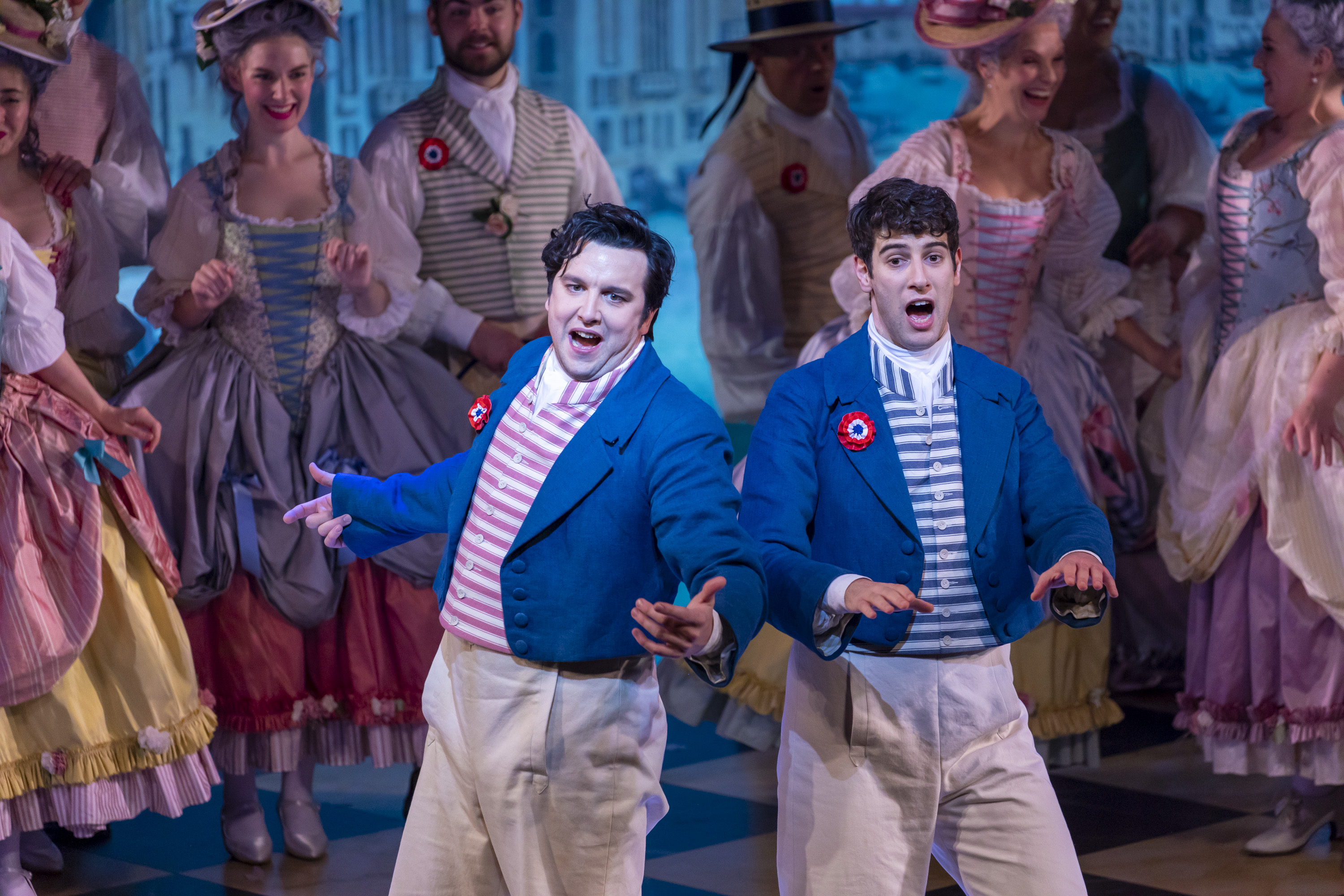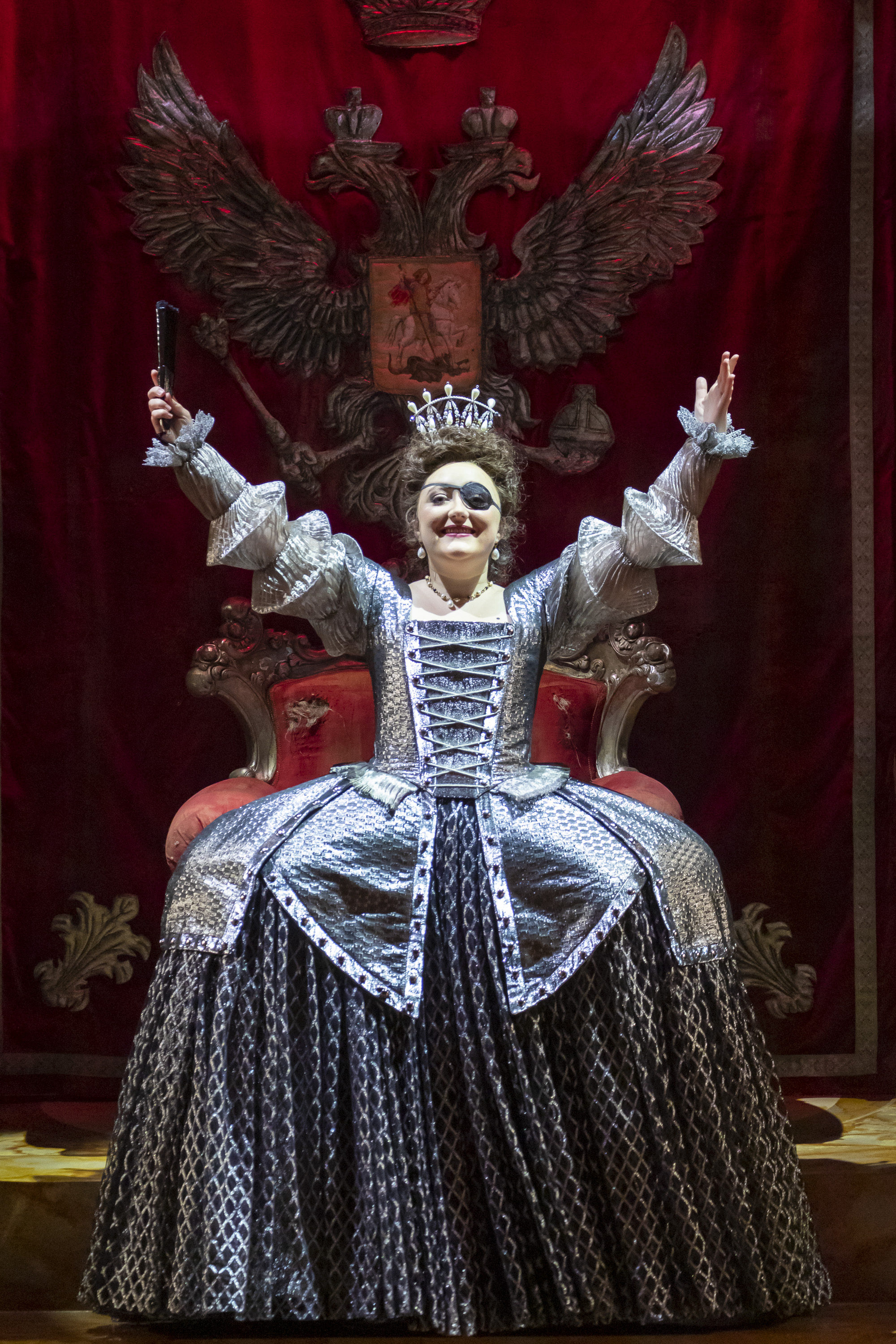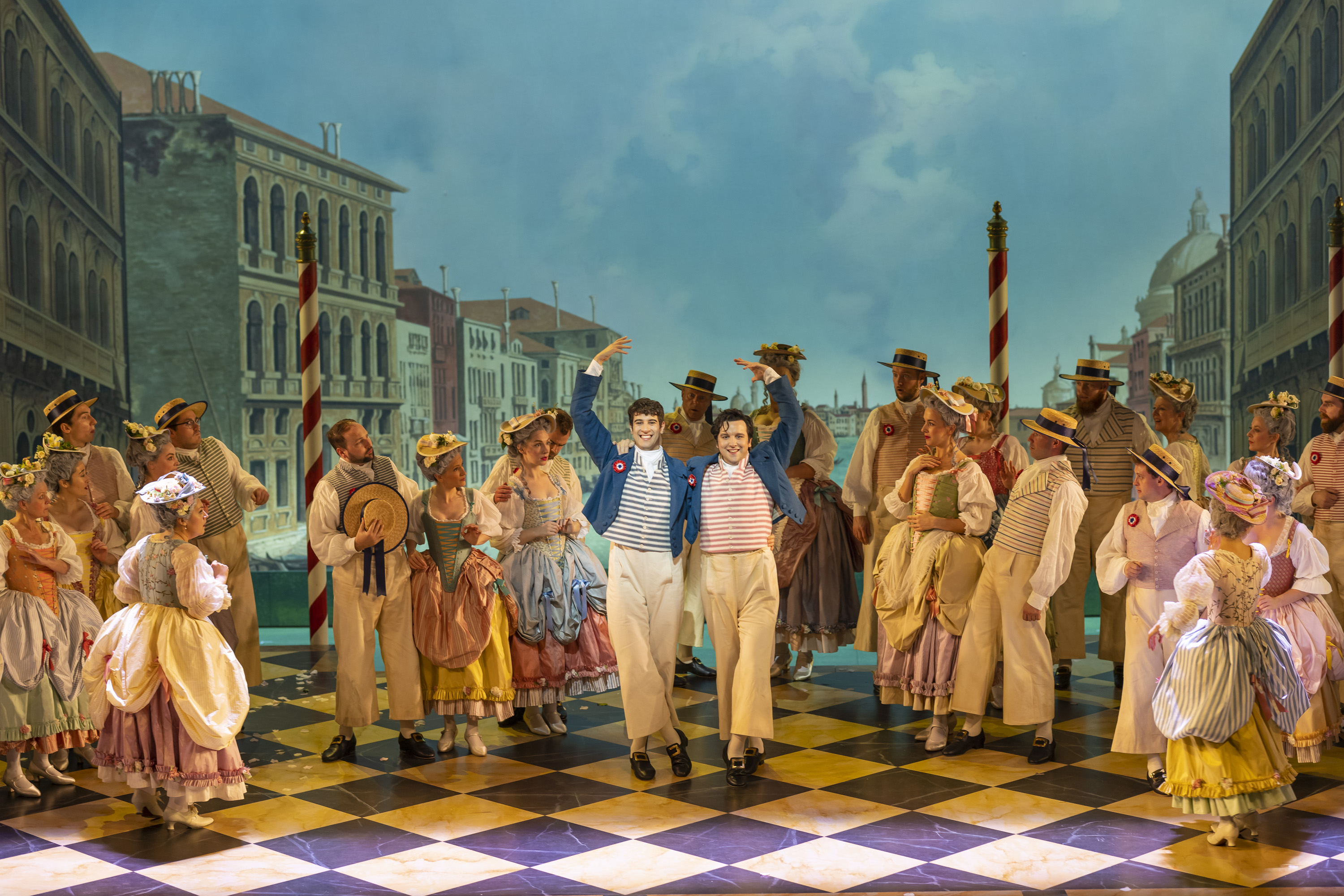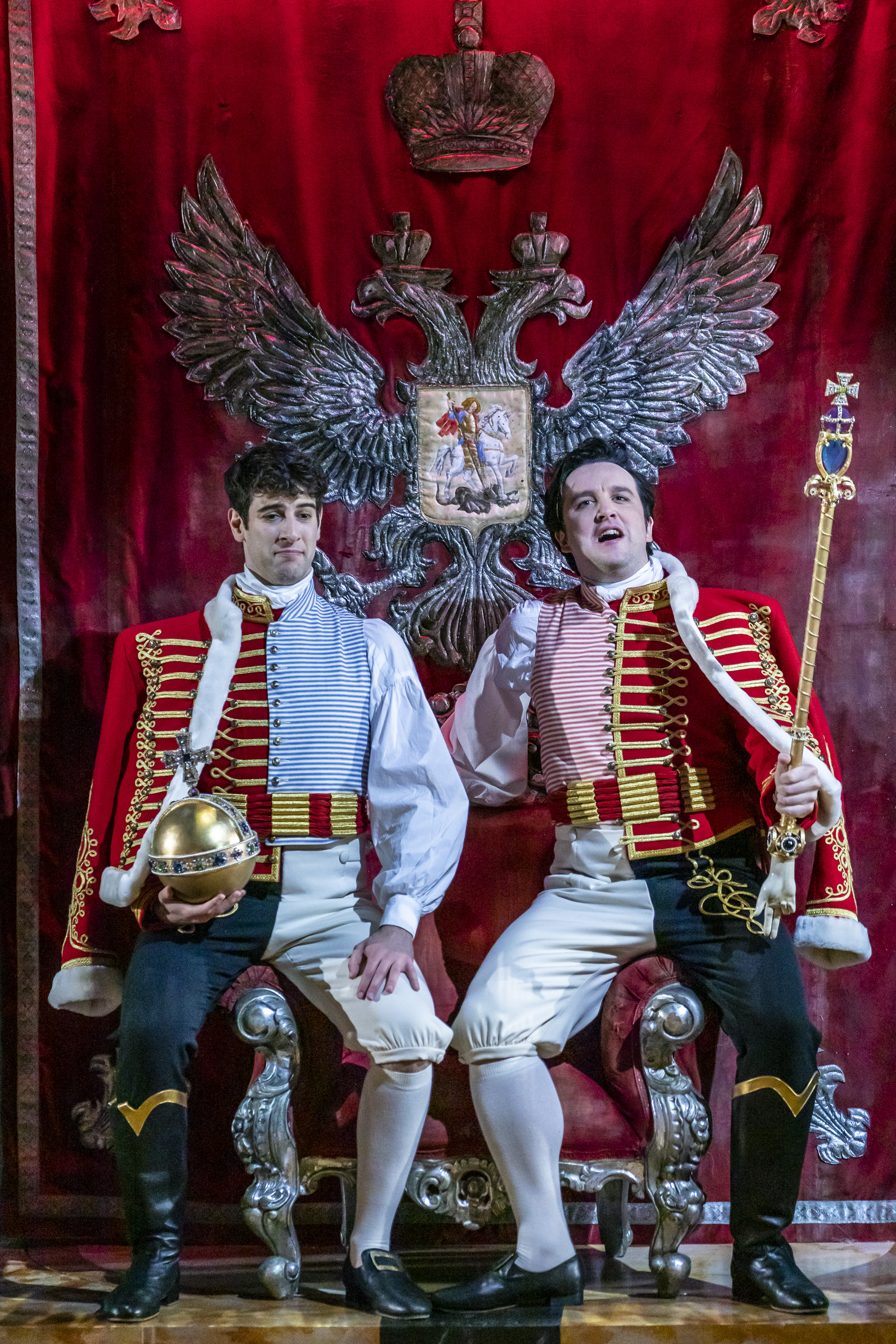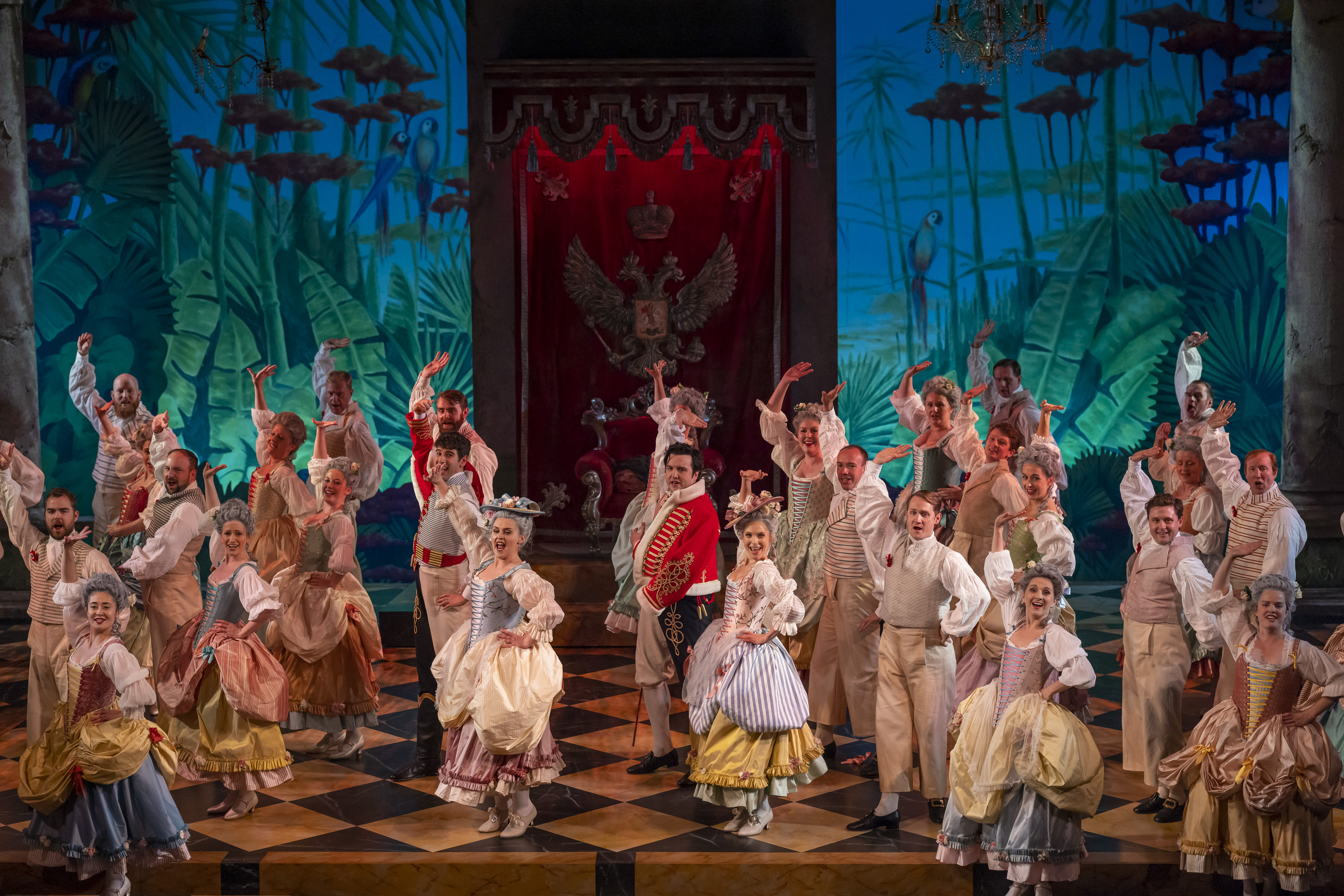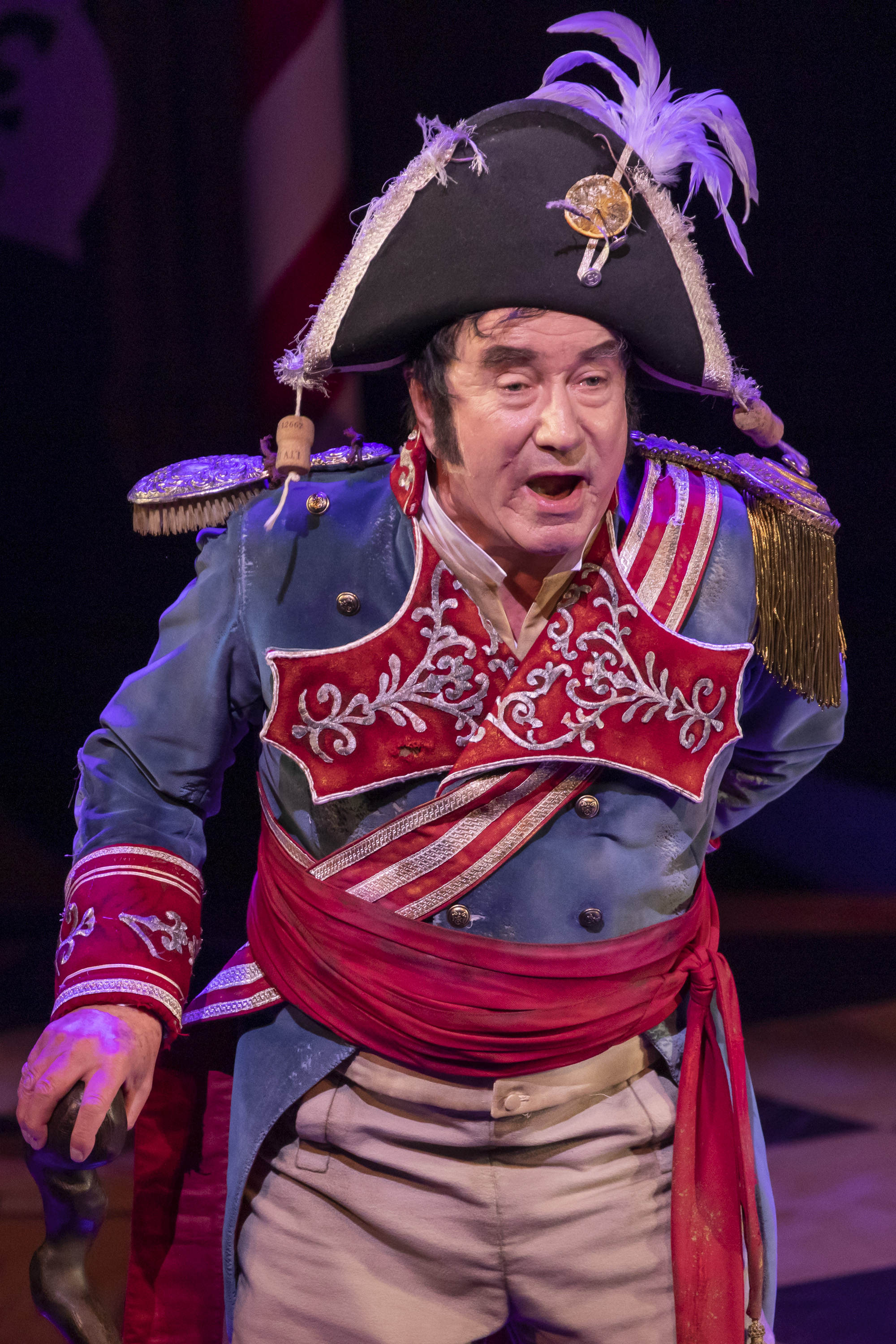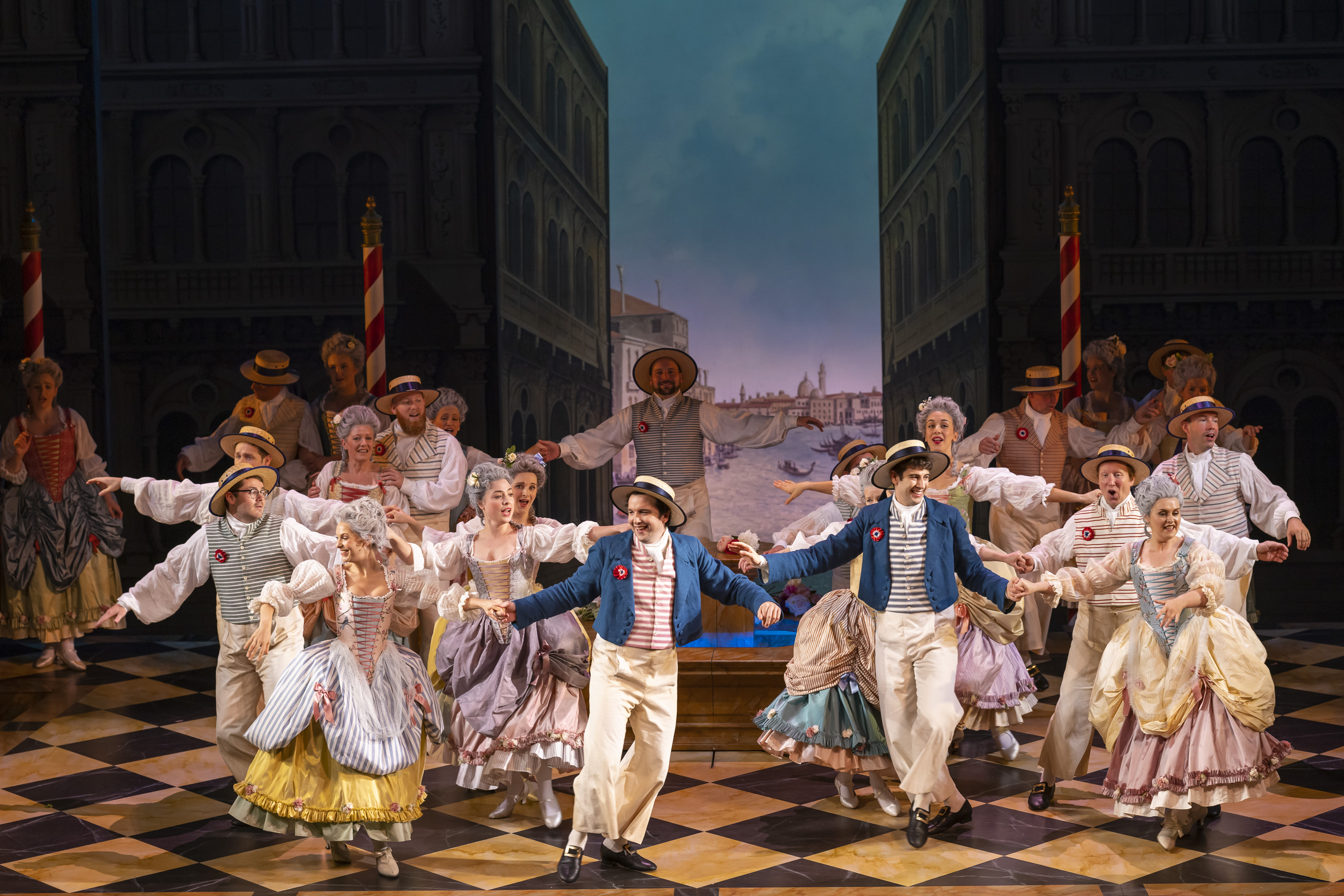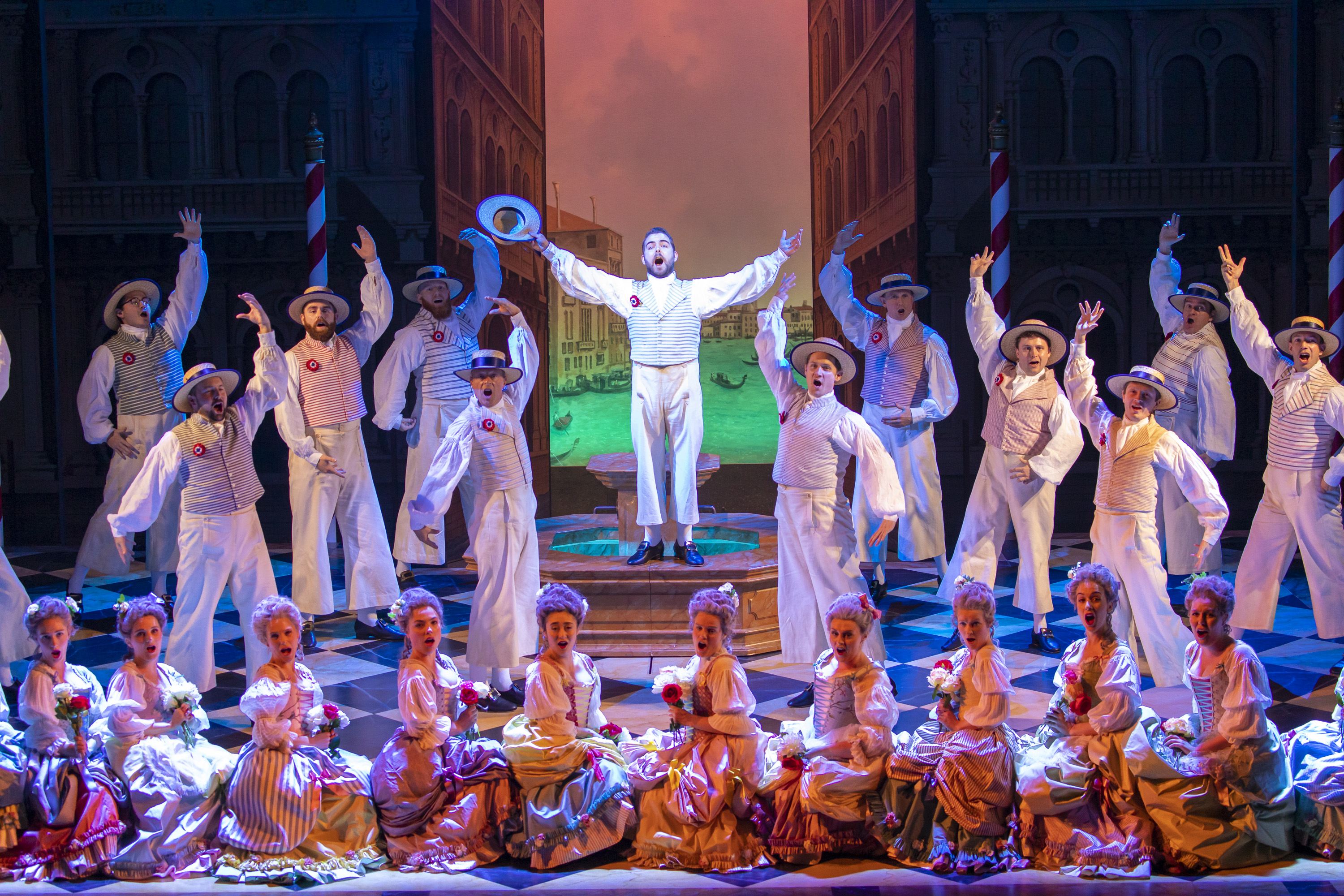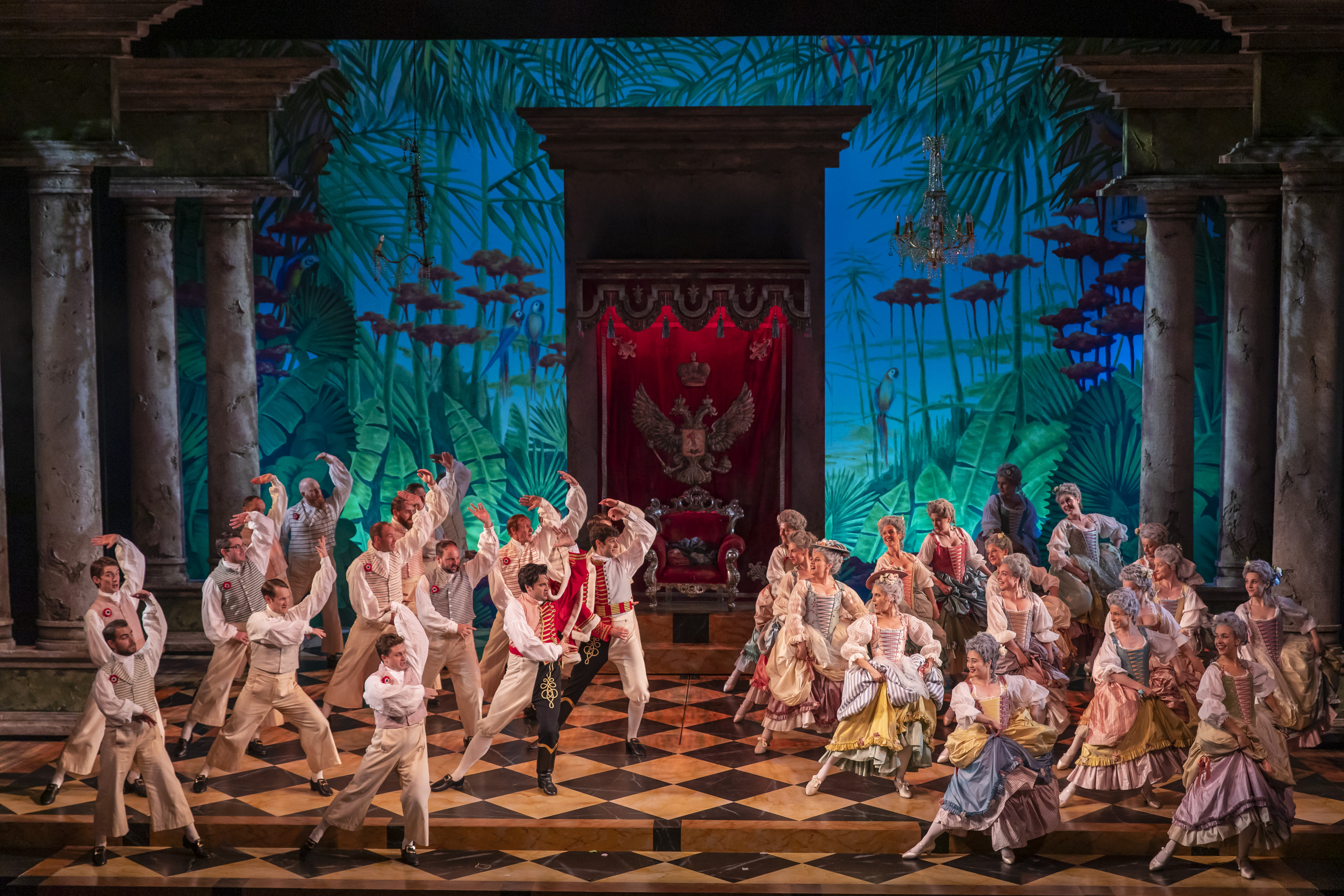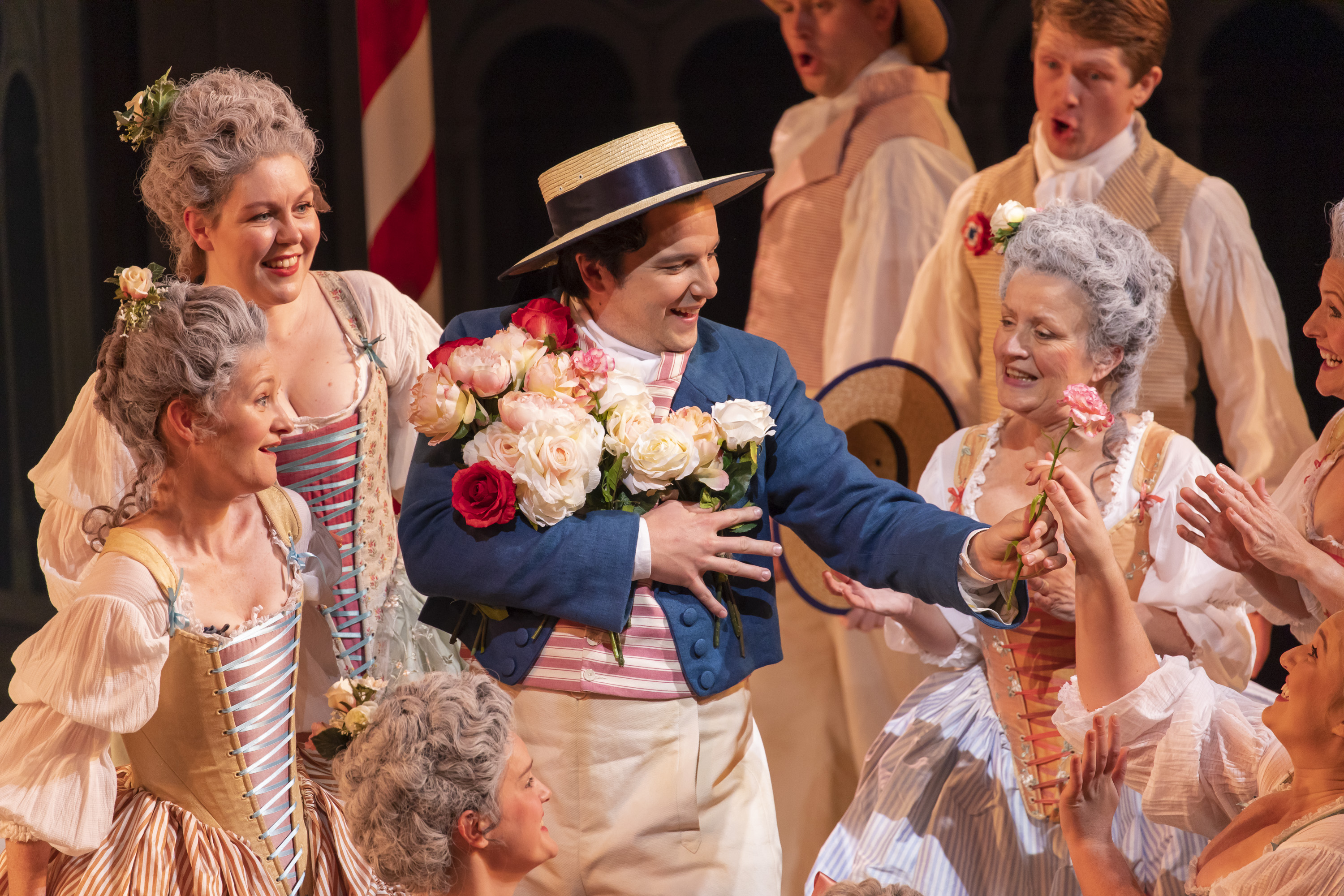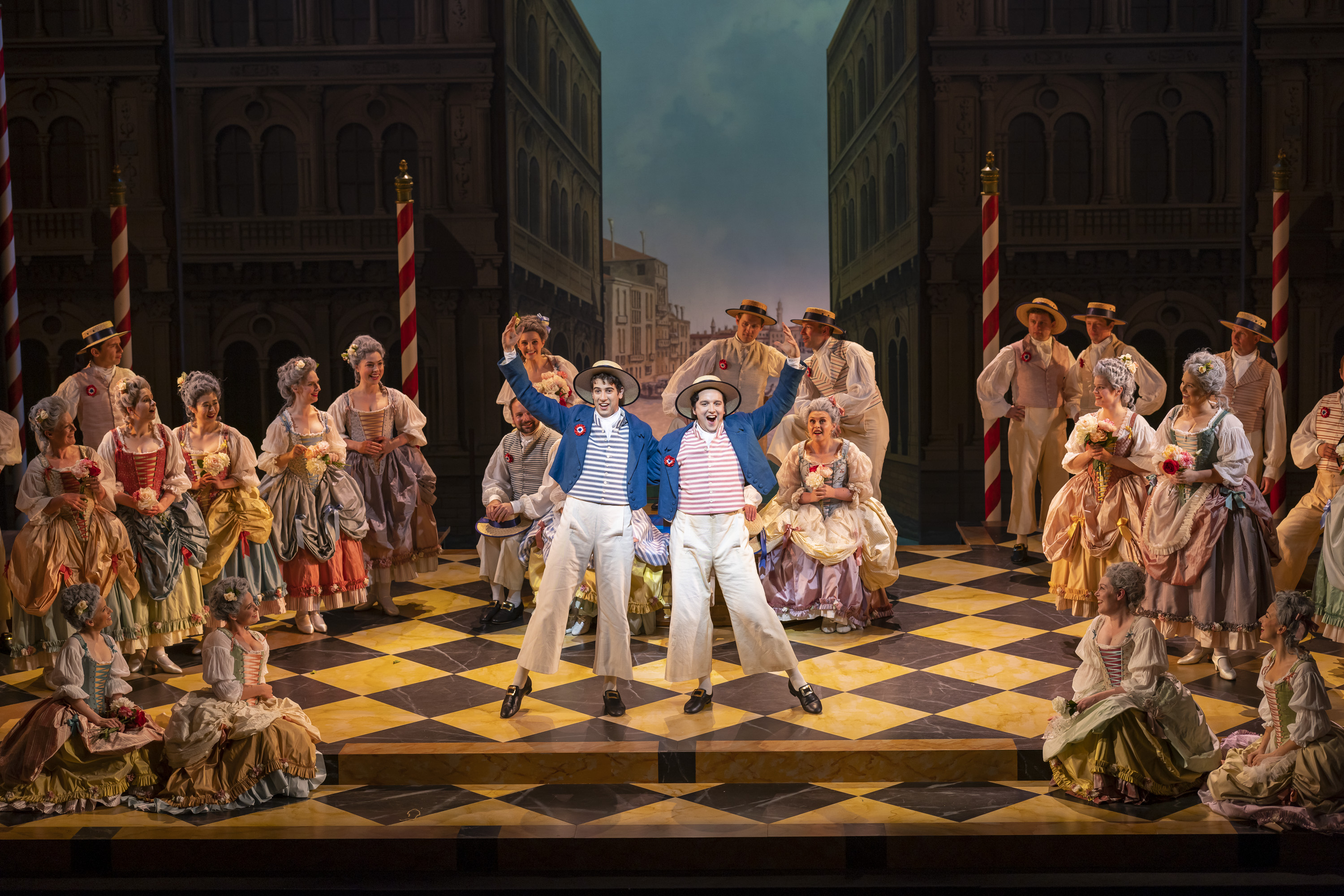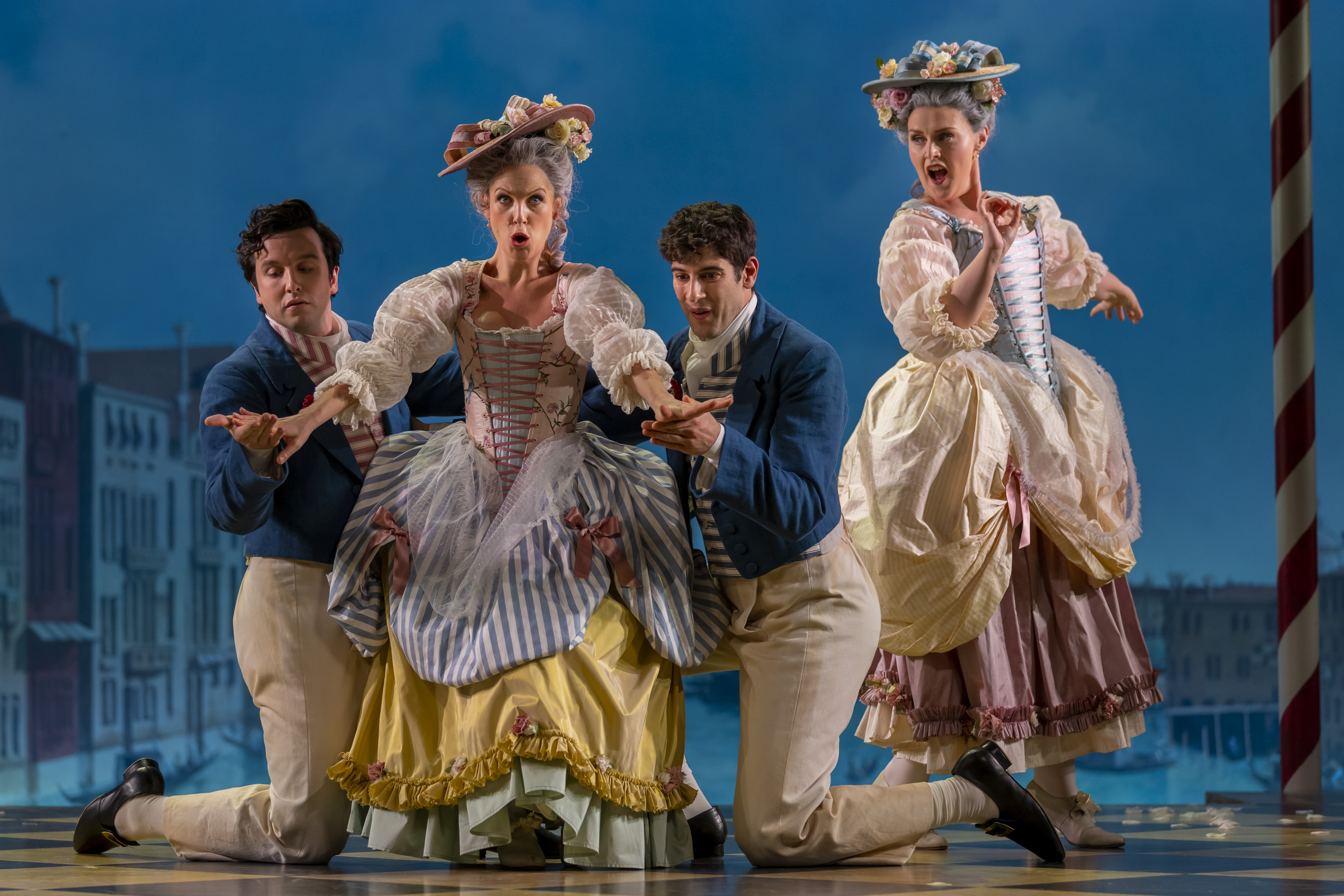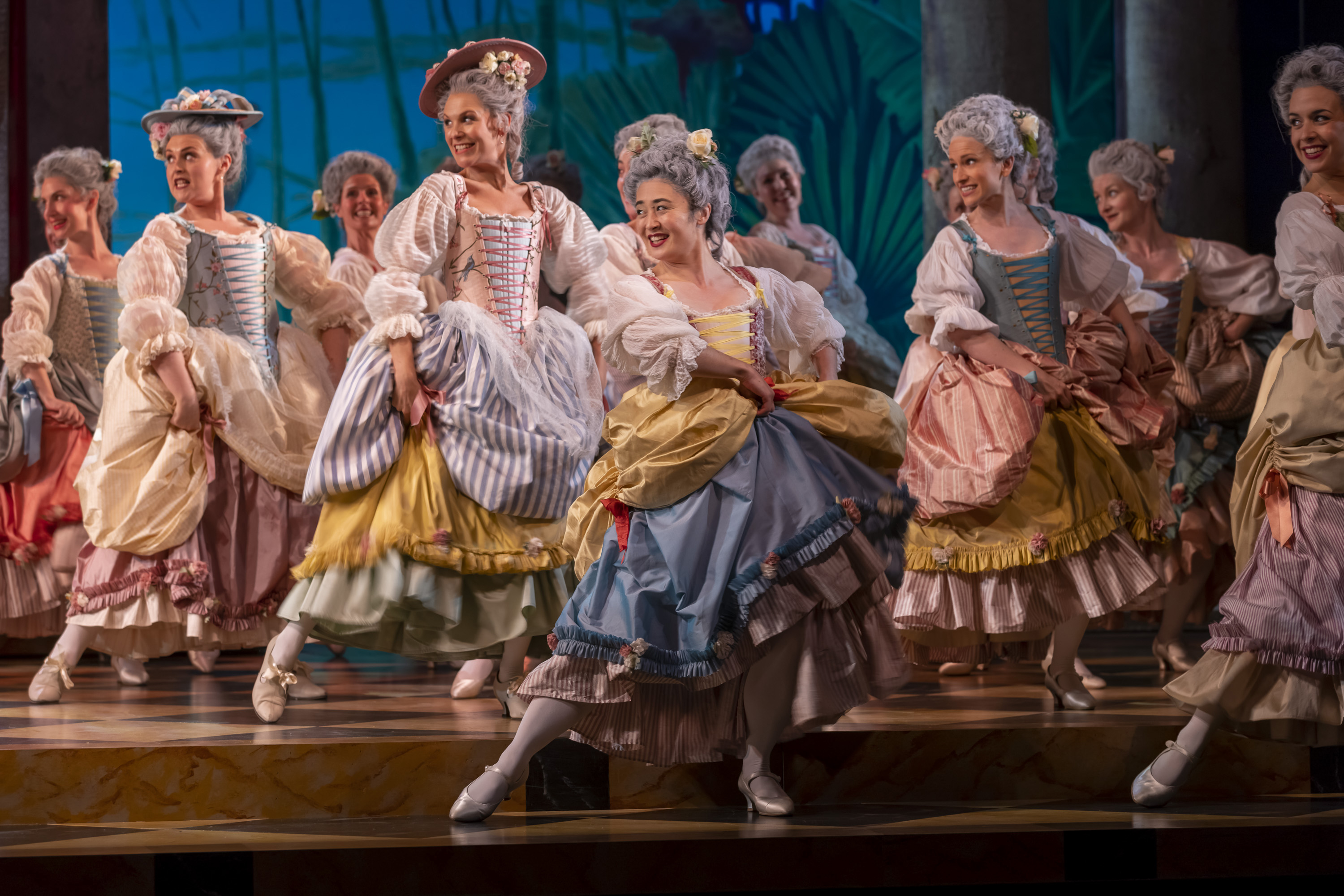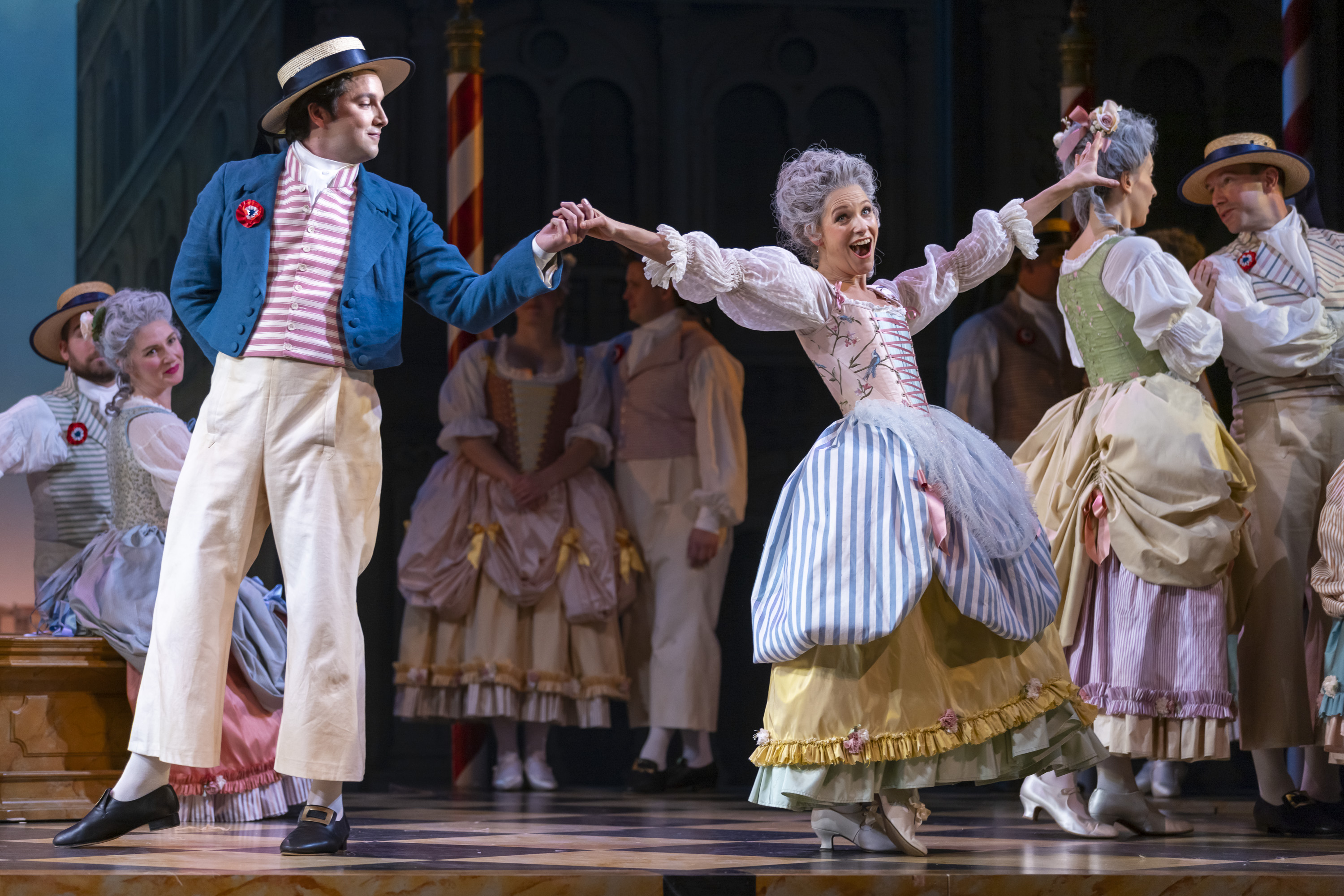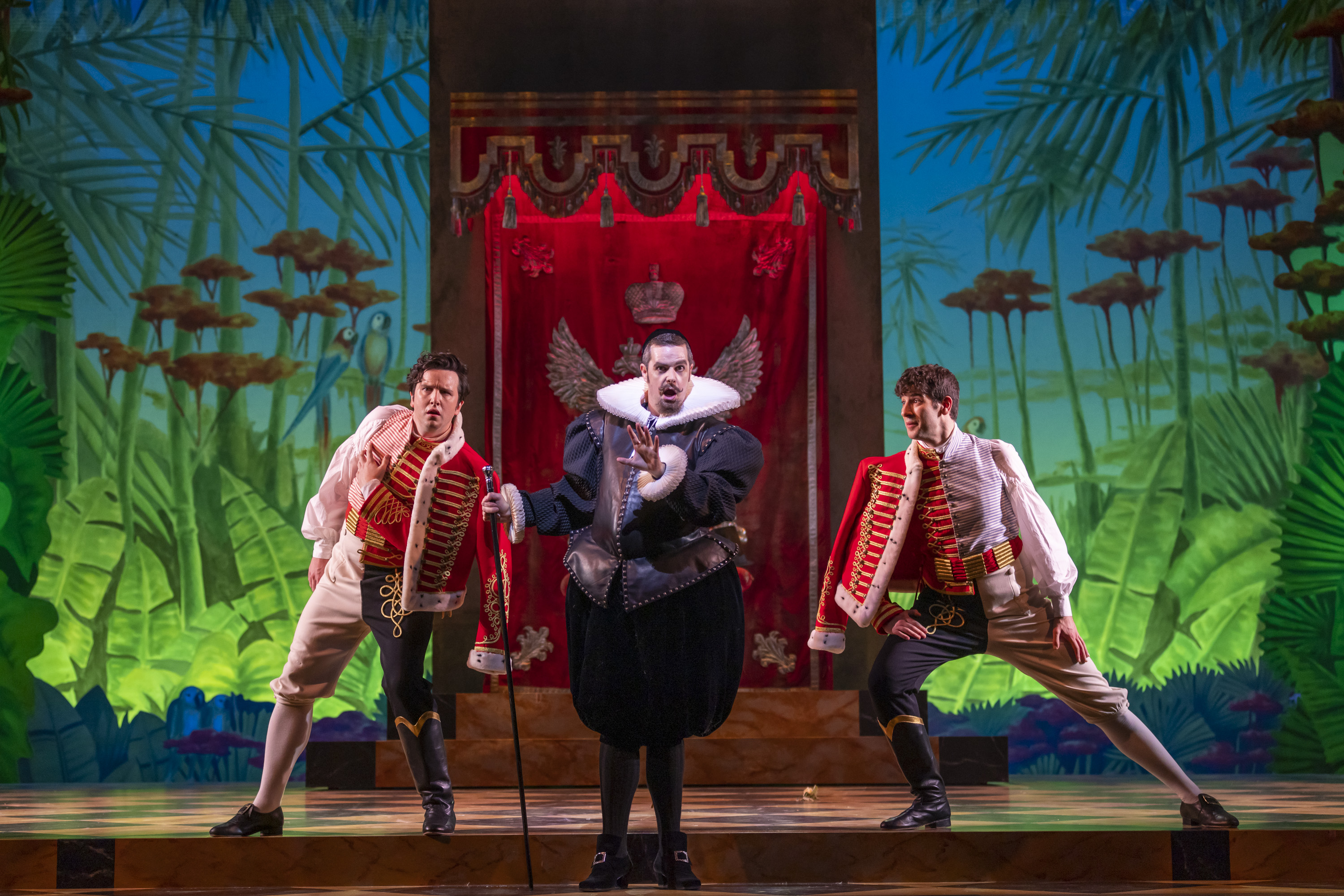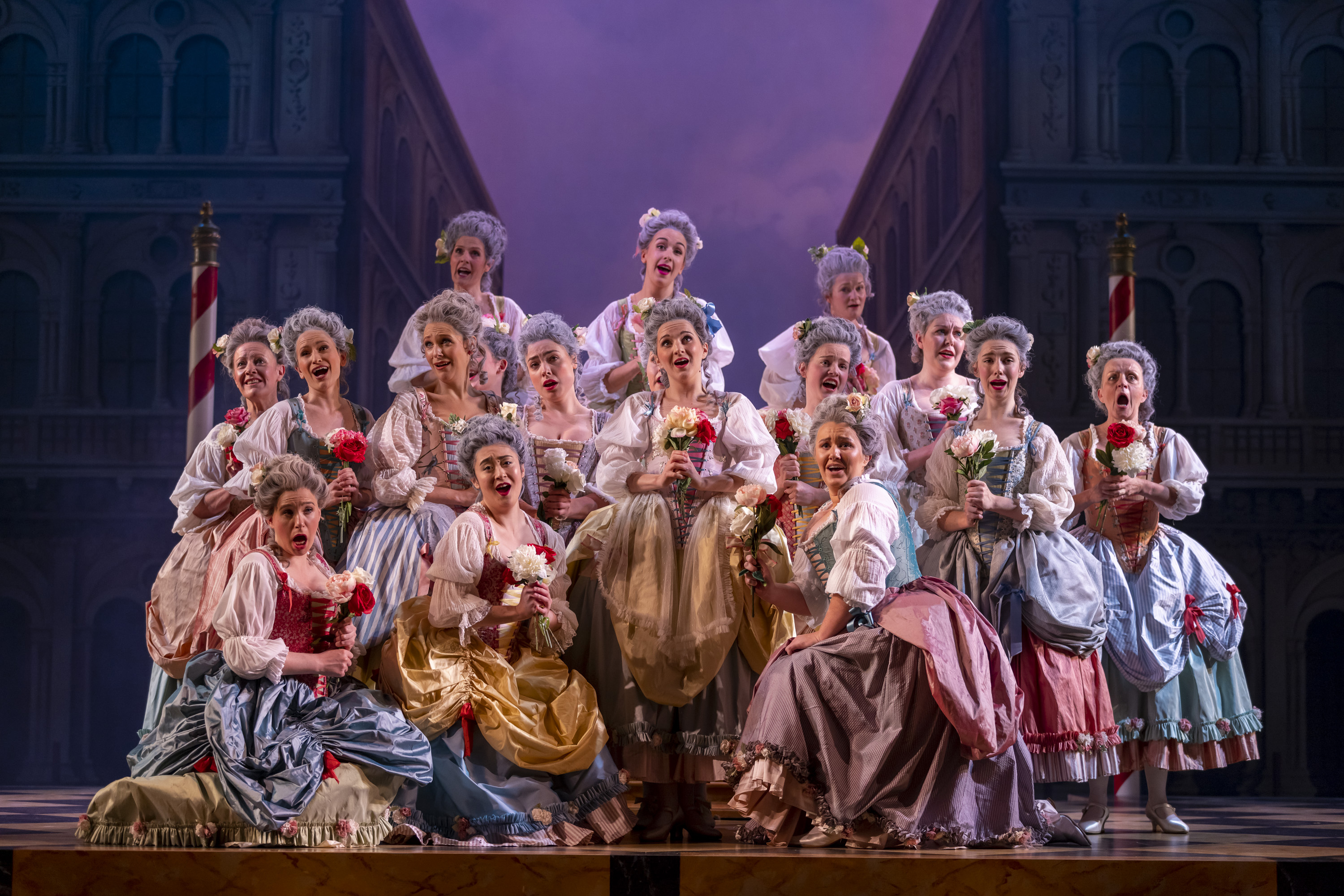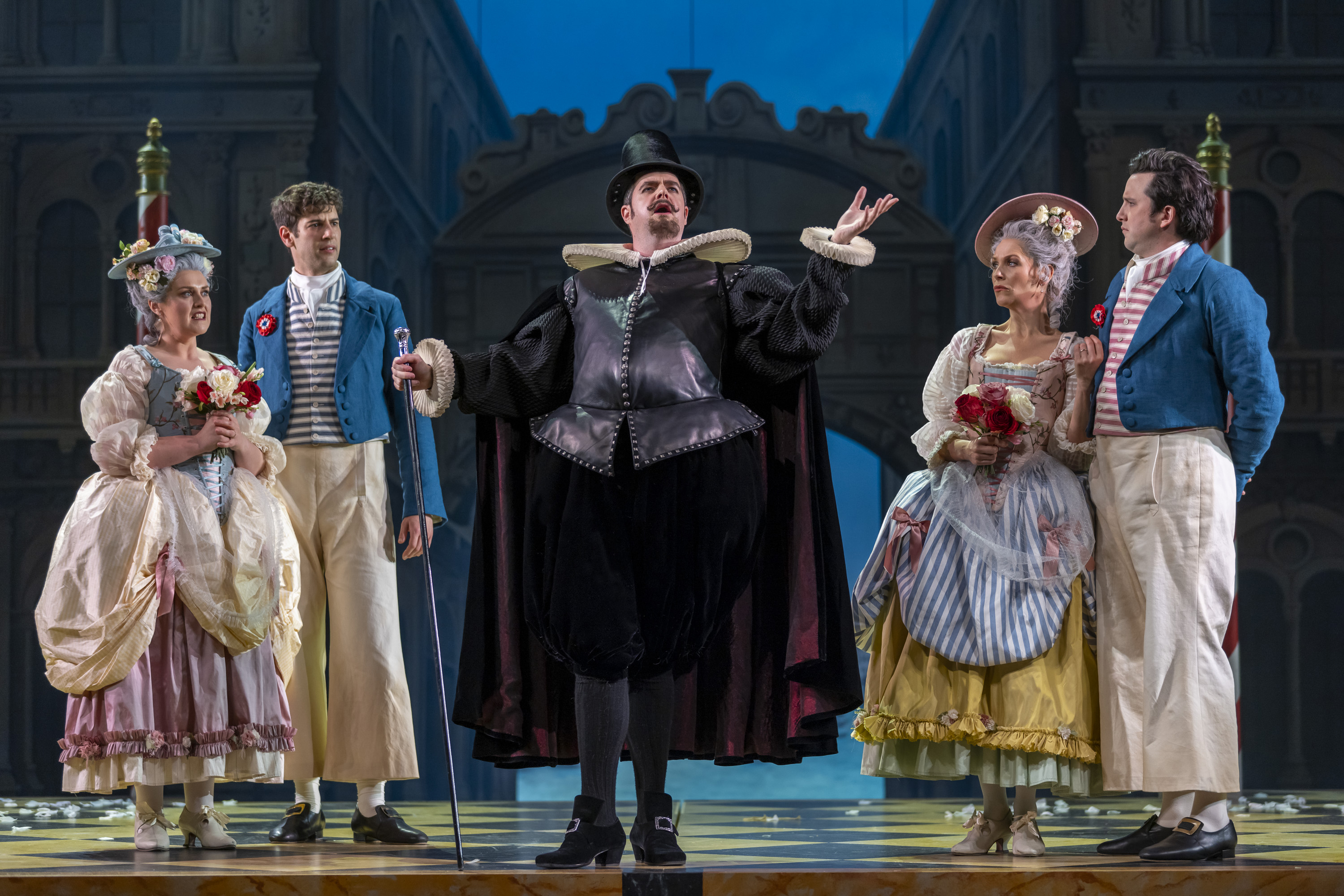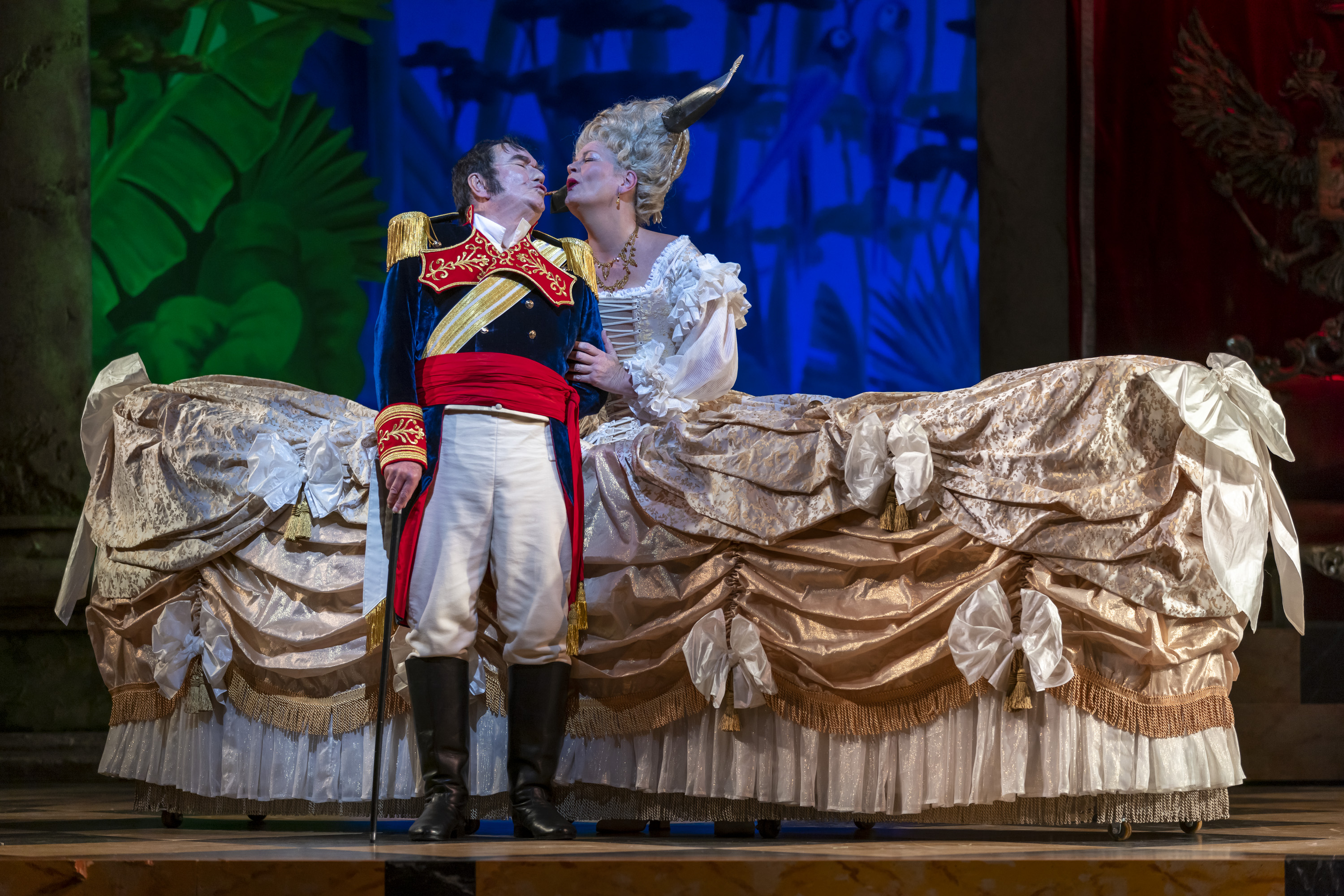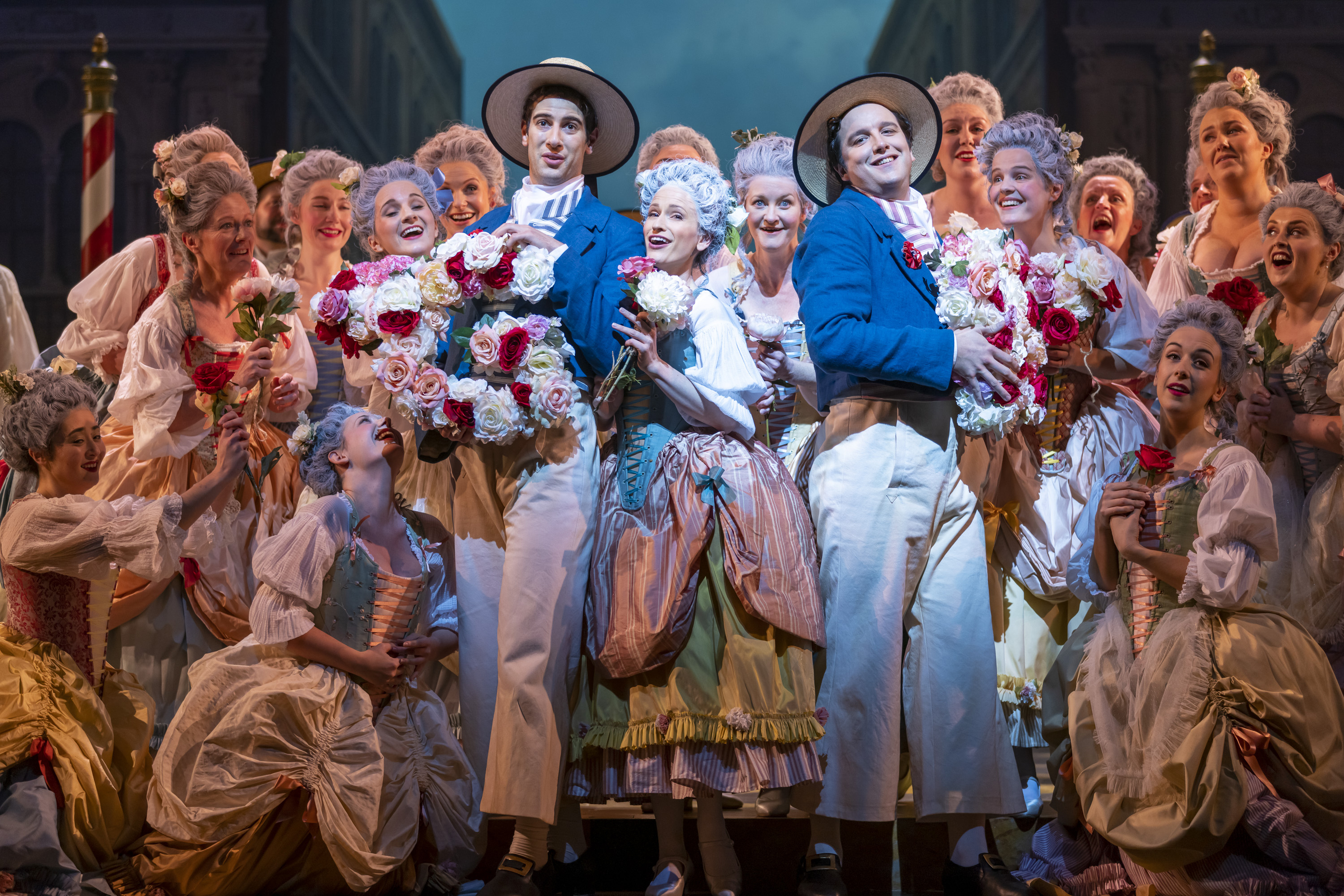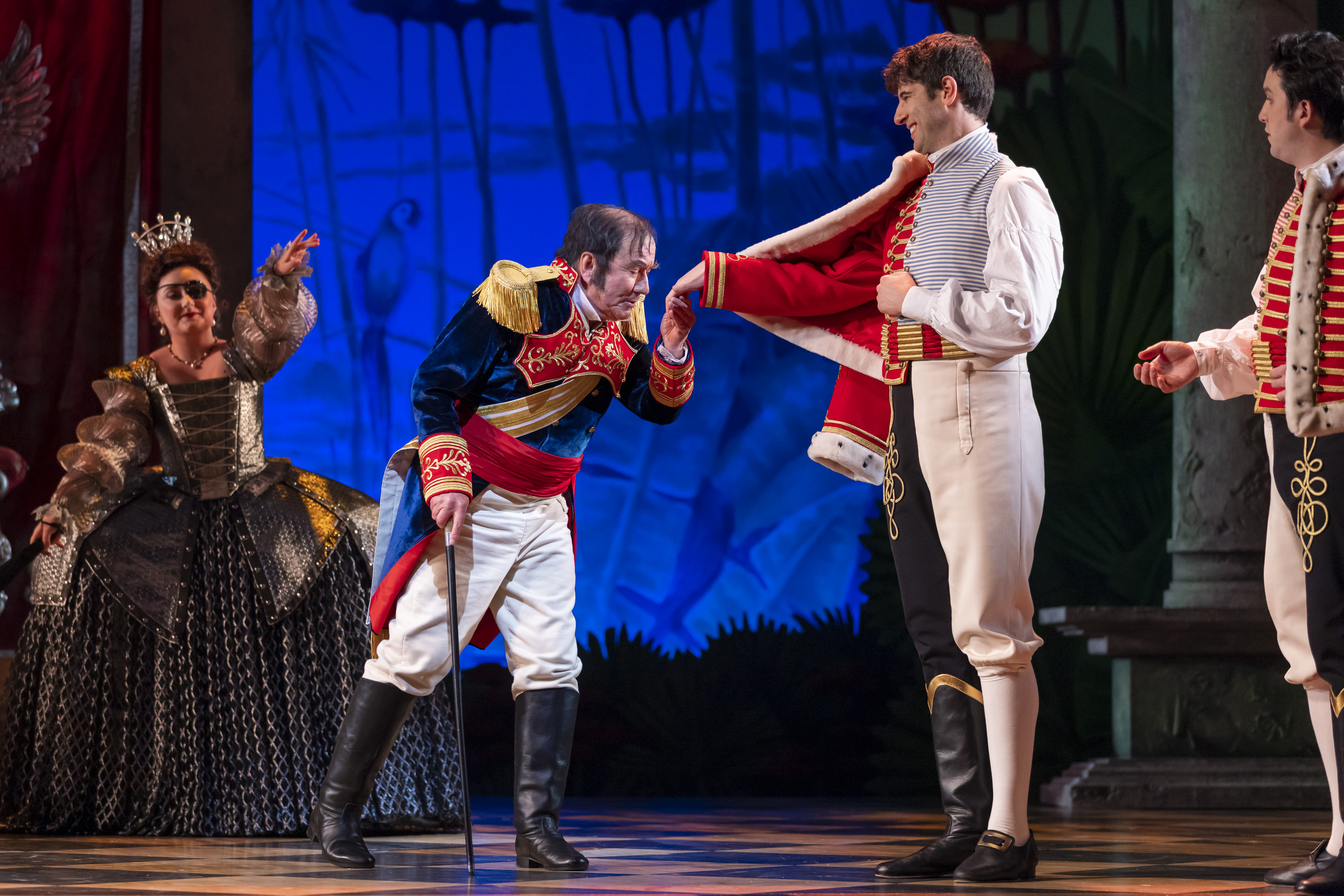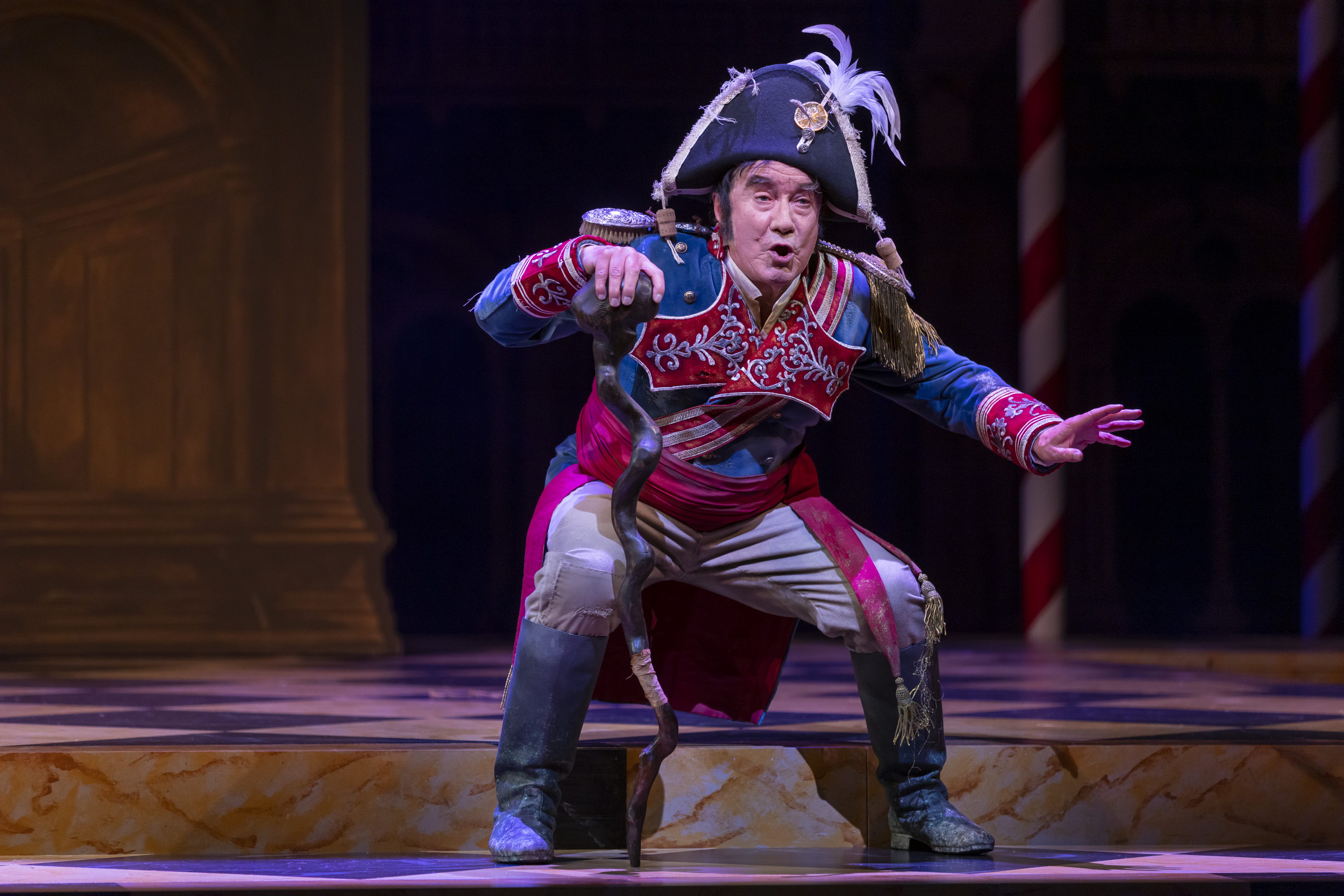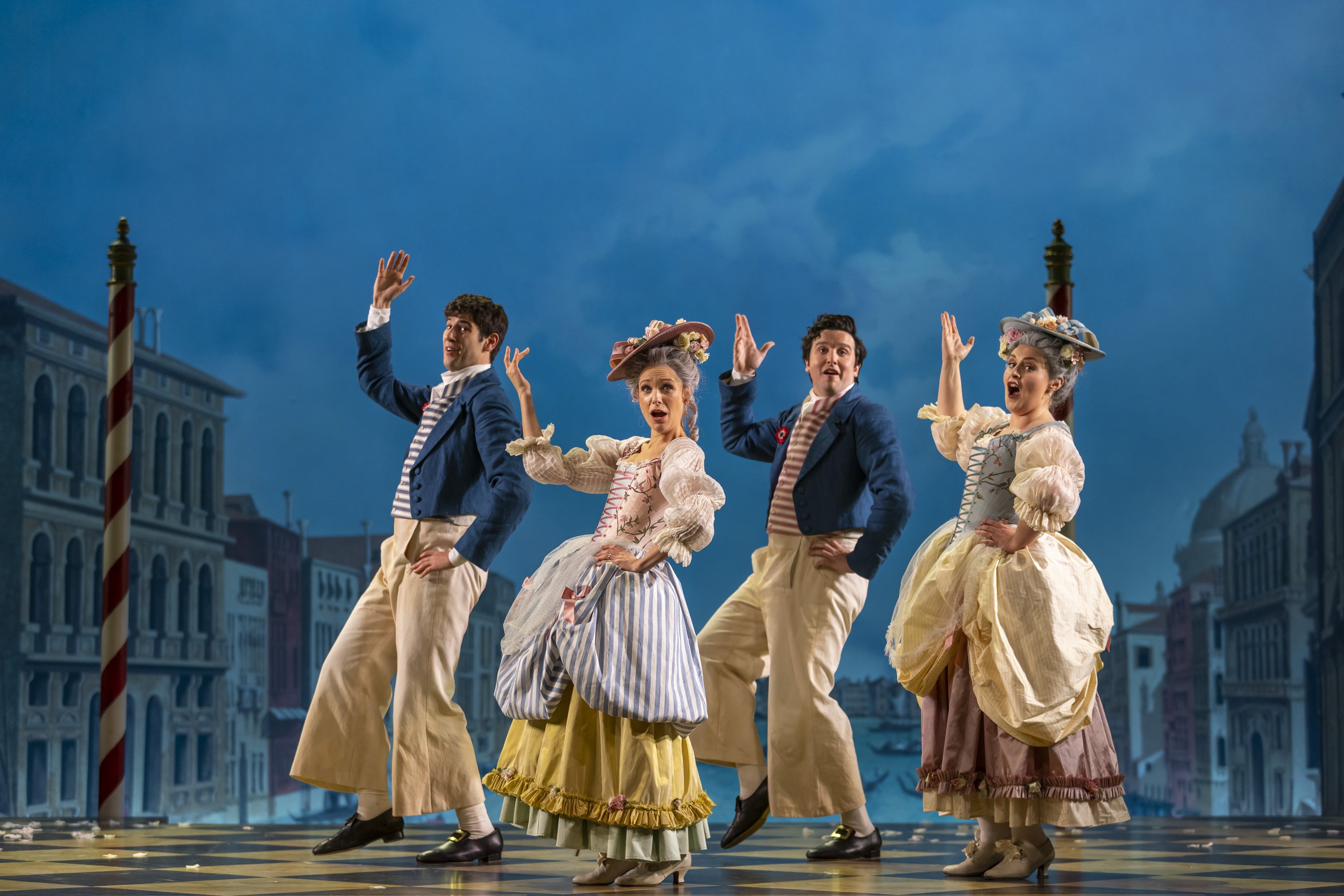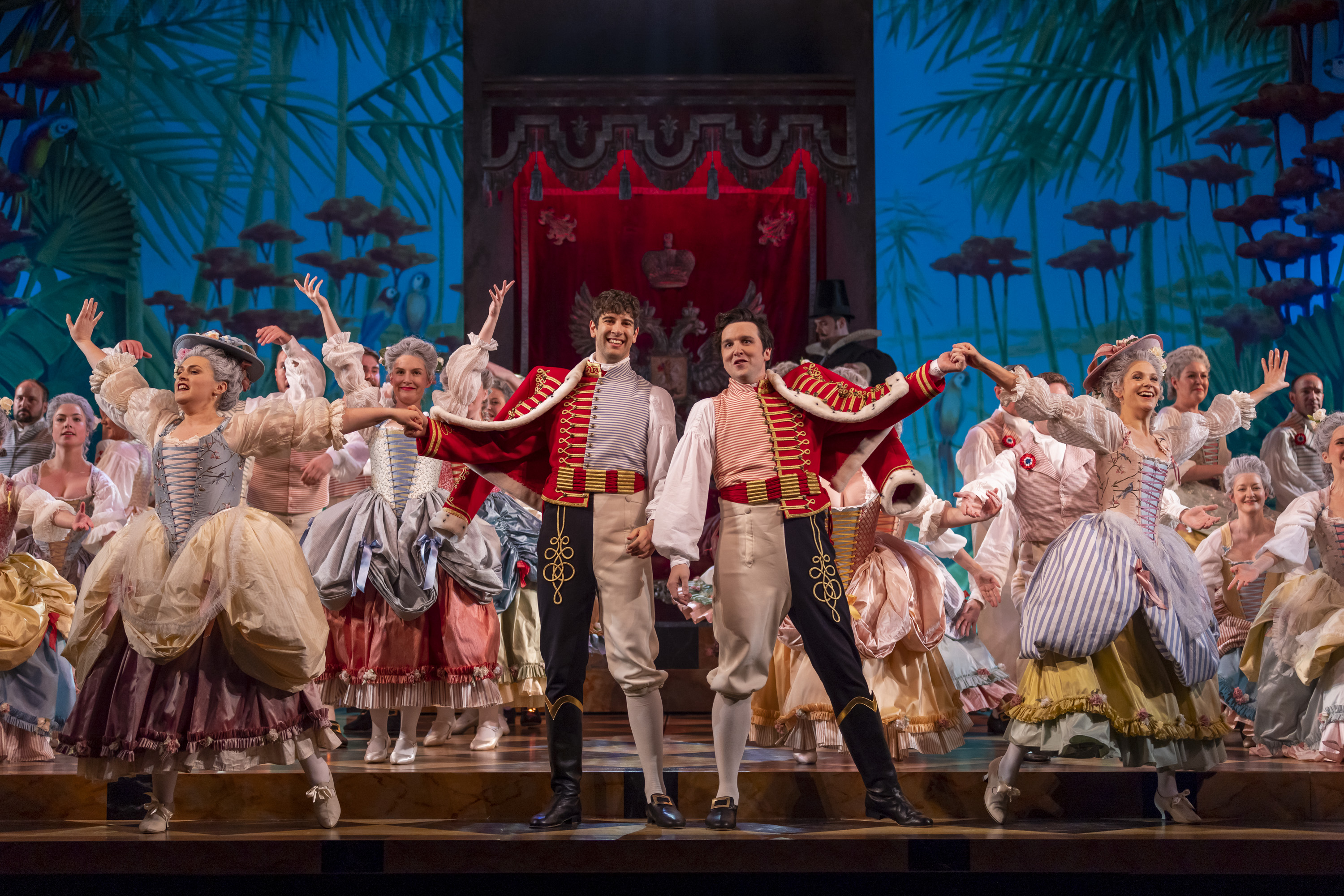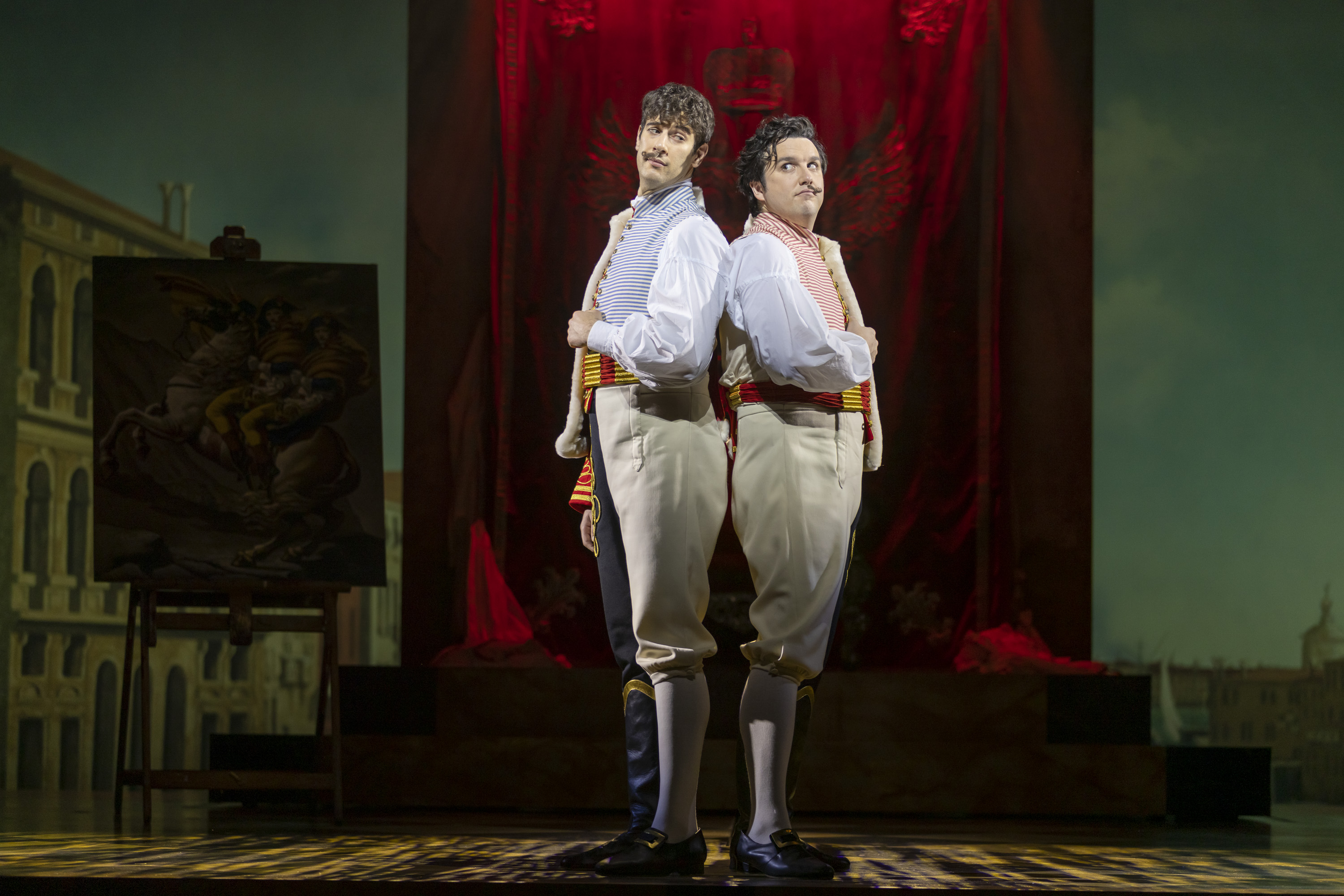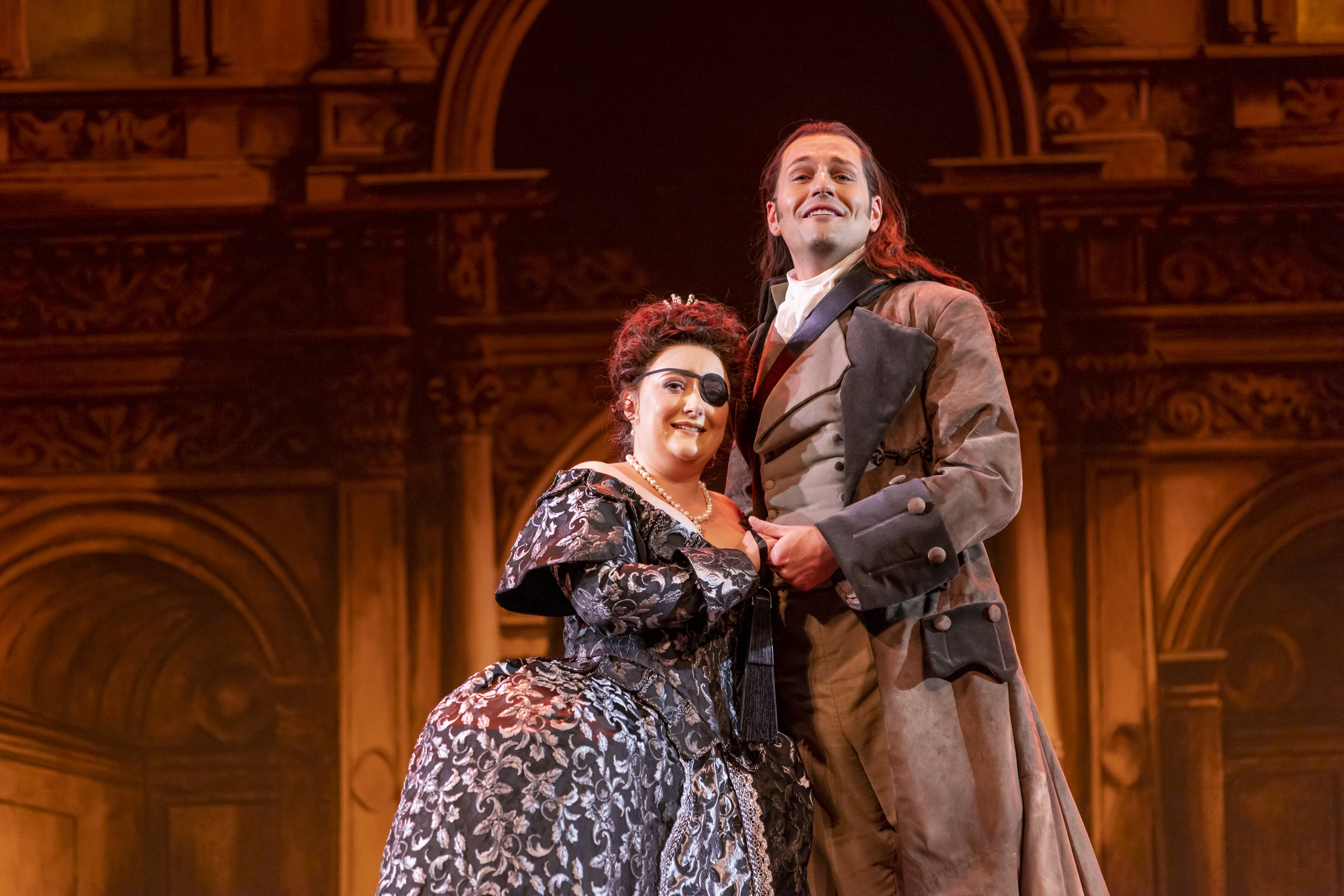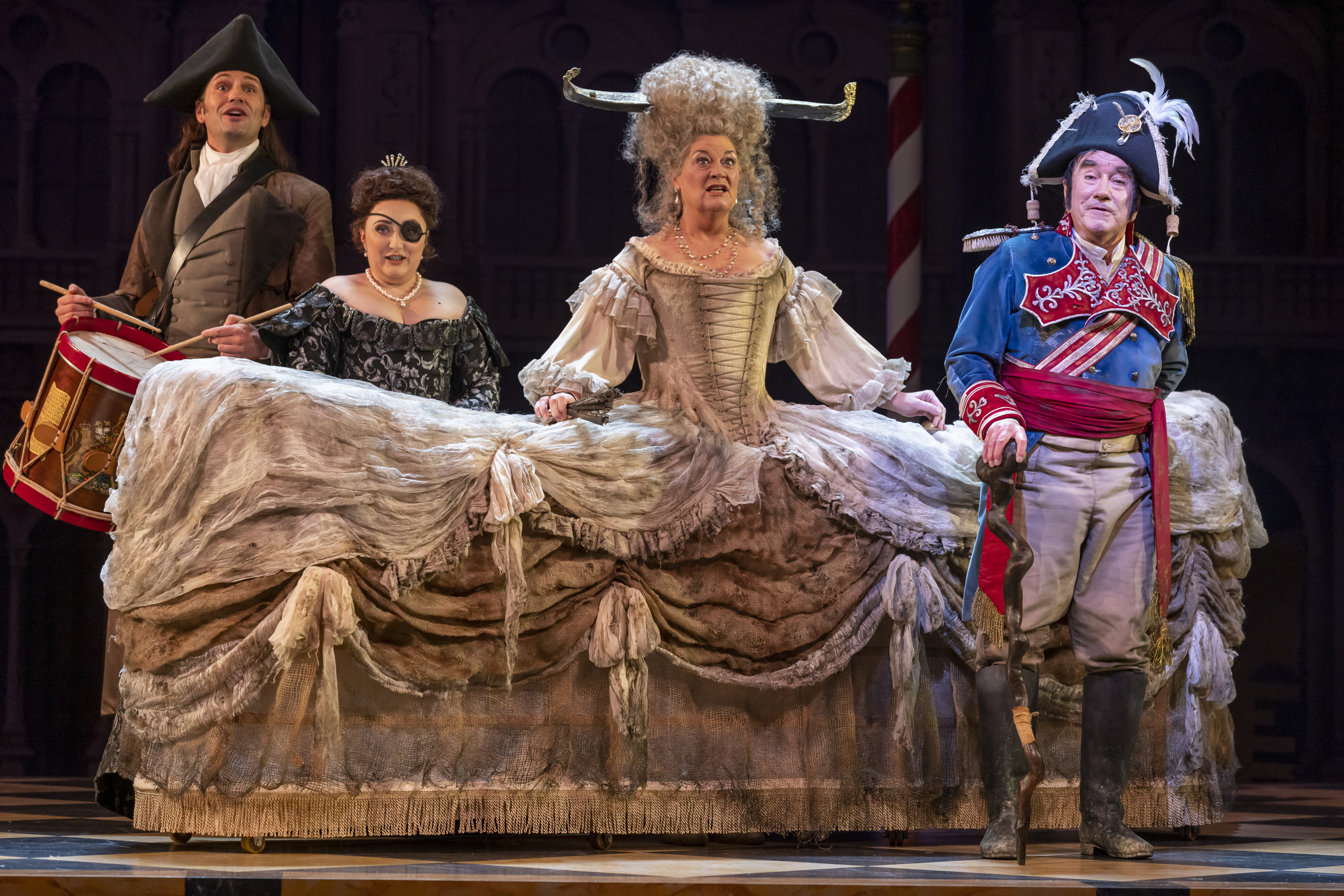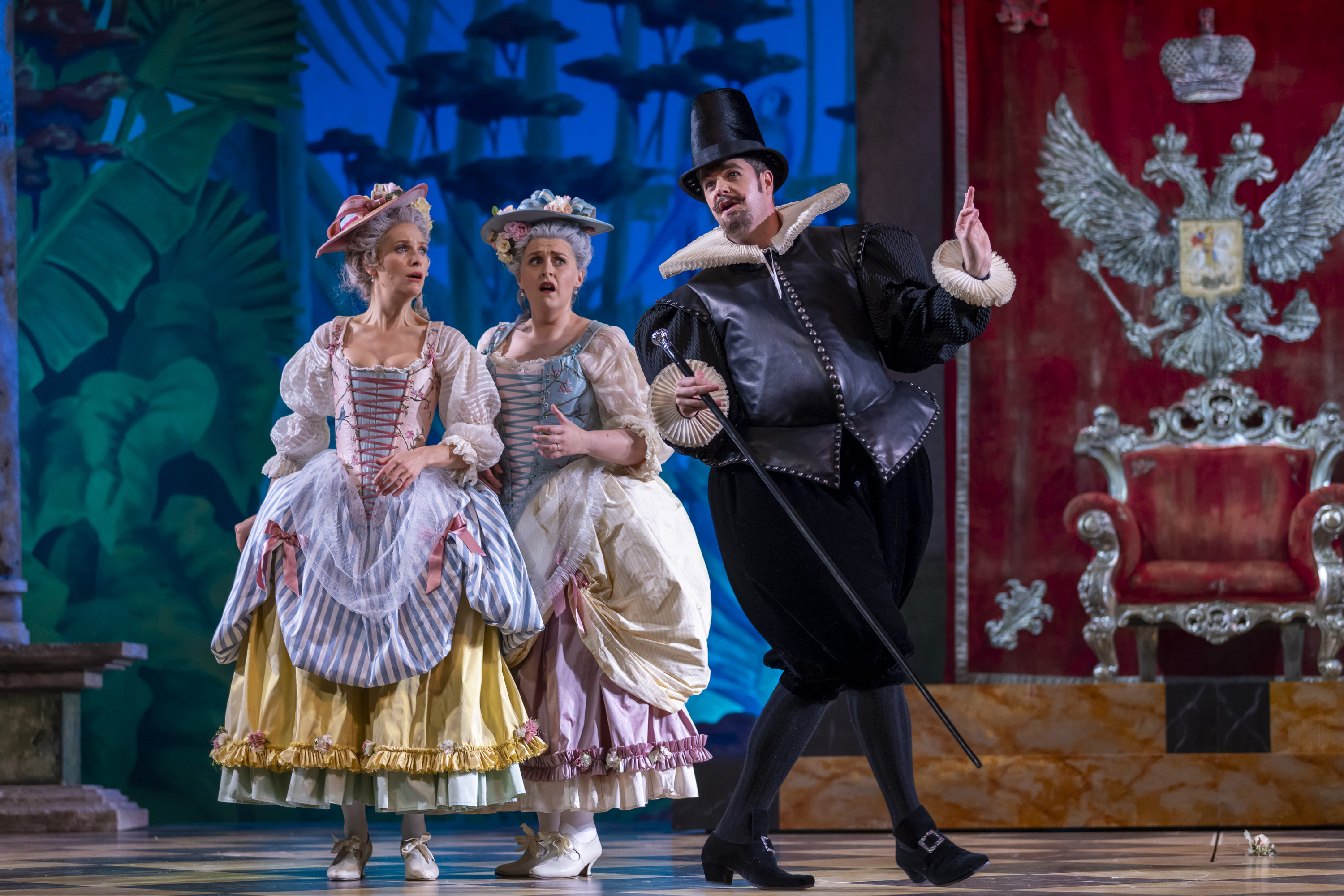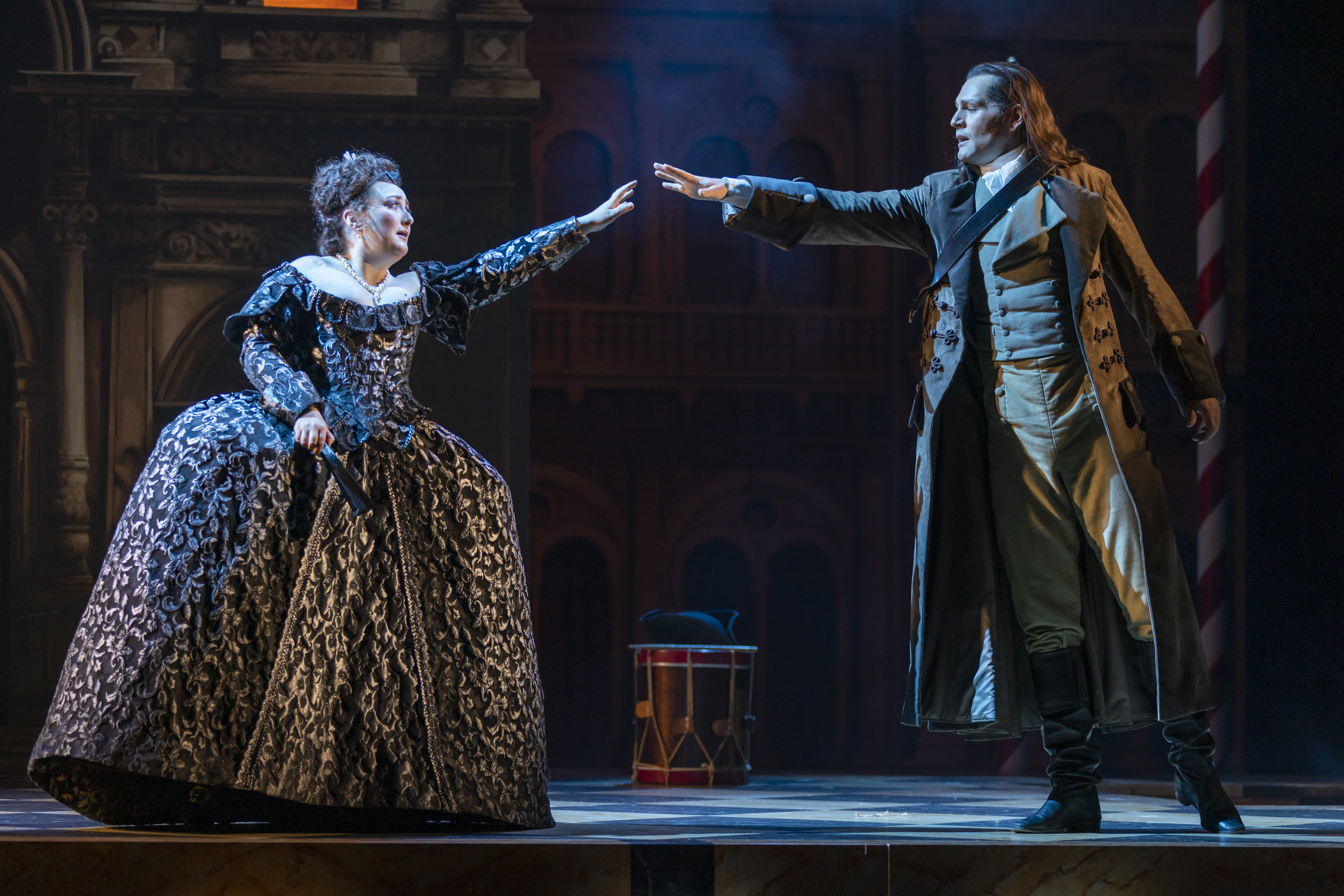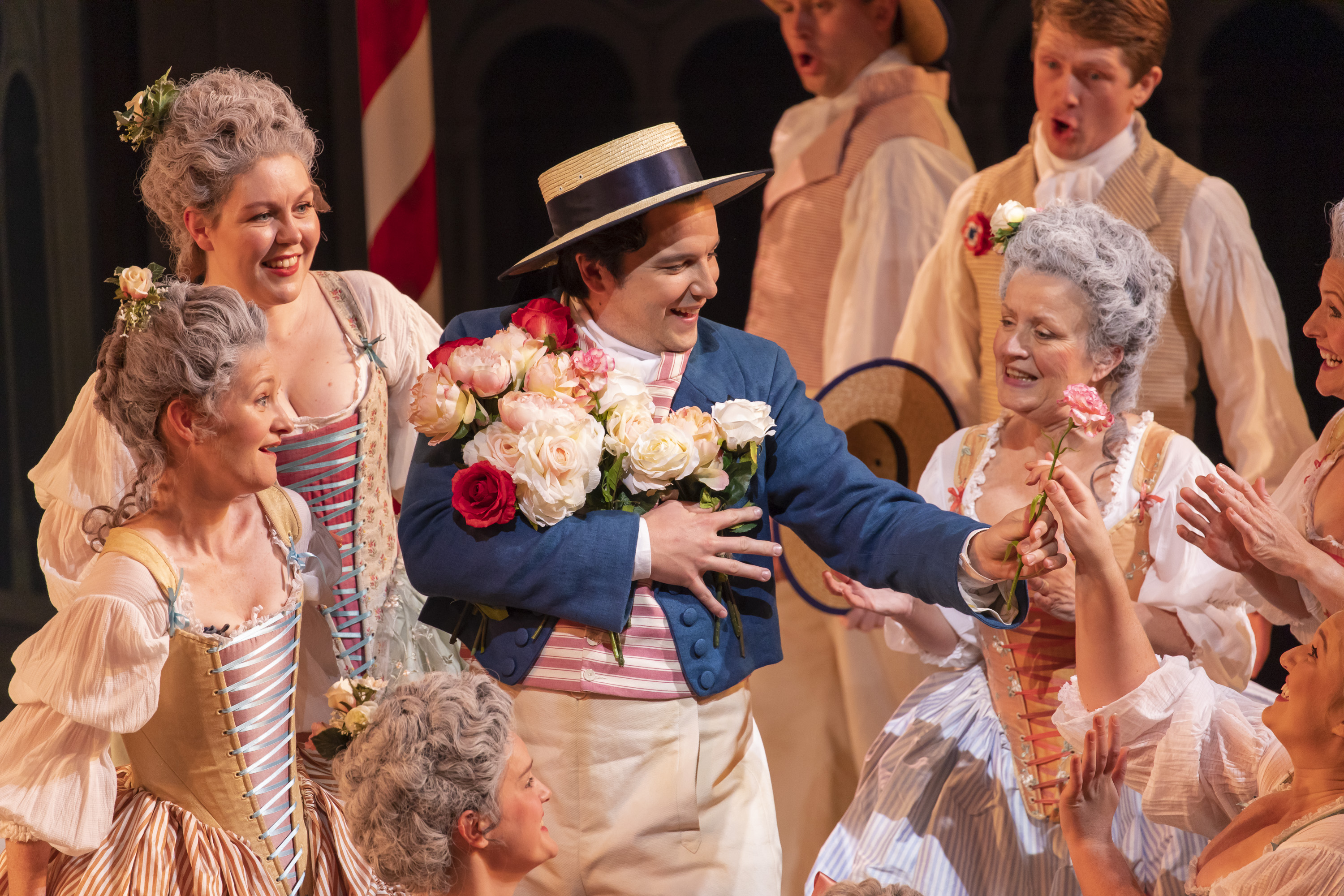 In rehearsal