Supported by
: The Hugh Fraser Foundation, The Carntyne Trust, John S Cohen Foundation, Gordon Fraser Charitable Trust, The Russell Trust and Scottish Opera's Education Angels.
Kurt Weill
The Tsar Has His Photograph Taken
A Scottish Opera Young Company Production
A new production by Roxana Haines
Opera buffa in one act by Kurt Weill
Libretto by Georg Kaiser
English translation by Leo Doulton
Performed in the two-piano arrangement by Paul Aron
By arrangement with European American Music Corporation
Sung in English
Running time approximately 50 minutes
With special thanks to
Andy, Josh & the team at Stagehire (Scotland) Ltd, Orchard Timber Products, Ed at Blue-i Theatre Technology Ltd, Red Bridge Arts, Craig Fleming, Emma Skaer, Jane Foxall, Paul Claydon, Iain Munro at SCENEgineering Ltd, National Theatre of Scotland, Perth Theatre - Lu Kemp, Paul Falconer & John Pike, Emma Douglas, Julia Quante, The Warehouse, Andrew Cook, and to the Citizens Theatre for providing seating and the front of house team
This production has been made under Scottish Government social distancing guidelines, noting a difference in the rules between professional and amateur music-making.
Welcome
It is our great pleasure to present you with Scottish Opera Young Company's production of The Tsar Has His Photograph Taken written by Kurt Weill with libretto by Georg Kaiser.
Set at the turn of the 20th century, the work enabled Weill and Kaiser to explore Europe's socio-political context in the lead up to the Russian Revolution (albeit through a slightly absurd and distant lens). The two big themes – equally relevant, then and now – are how dangerous (figuratively, literally) a camera lens can be and the concept of surveillance.
Kaiser was an expressionist playwright at a time when few writers could find the words to express the horror and chaos of a world in the aftermath of The Great War. He took the 'unsayable' and turned it into feelings or emotions which still required interpretation. To assist you with this, we have added additional characters; so inanimate objects in the photographer's studio are alive and there is a 'fake news' team who, in 1927 when this was first staged, would have been no less persistent paparazzi than our own.
Real cameras on the set allow us to capture the narrative from different angles, from the perspective of other characters and to play with emotions, providing the audience with onstage details and pushing the theme that everyone is watching, and being watched, all the time. It's a tricky job balancing security versus surveillance, real versus cyber, the then and the now, the daft and the terrifying. We think the show sits somewhere in the middle of all this. And after a year of lockdown and isolation, a show which fights for liberty and freedom seems just right.
Roxana Haines
Director
Our adventure to this delightfully absurd one-act comedy by Weill began in March 2019 with the cancellation of Sondheim's The Frogs due to the pandemic. It was with boundless energy and enthusiasm that our Young Company returned to the rehearsal room. For most this was their first time in 18 months, however the space and processes of old were no longer, replaced by hefty risk assessments and with significant new policies and procedures in line with Scottish Government regulations, to ensure first and foremost the safety of the cast and crew.
Although nothing compares to working face to face, it was important to continue our engagement through the pandemic with online rehearsals. Zoom gave us the opportunity to explore and develop the concepts and framework for returning to the live space. The unpredictable pathway out of the pandemic required a significant amount of patience, adaptability and resilience.
It has been awe-inspiring to see the socially distanced rehearsal room and production come to life with an abundance of hard work wrapped in frivolous fun and friendship.
Chris Gray
Conductor
Cast
The Tsar
Aidan Edwards
The Fake Angèle
Shuna Scott Sendall
Scottish Opera Young Company
THE PHOTOGRAPHERS
Angèle
Anna Sophia Montgomery
The Assistant
Haydn Cullen
The Boy
Holly Jarvis
THE CONSPIRATORS
The Fake Assistant
David MacDonald
The Fake Boy
Imogen Bews
The Leader
James McIntyre
THE TSAR'S SECURITY
The Tsar's Aide
Harry Fradley
1st Secret Agent
Luke Francis
2nd Secret Agent
Mollie Quigley
THE POLICE
Fraser Robinson
Marianne Walker
FAKE NEWS
Abbie Cassidy
Ellie Guevara Rose
Ben Smart
Beth Taylor

THE OBJECTS
The Telephone
Jennifer Burns
The Curtains
Katy Hardie
The Camera
Ava Hickey
The Lamp
Annabel Johnston
The Musicians
Piano 1
Beth Jerem
Piano 2
Michał Gajzler
Percussion
Darren Gallacher
Creative Team
 Conductor
Chris Gray
Director
Roxana Haines
Costume Designer
Anna Orton
Lighting Design
Stuart Jenkins
Audio Visual Designer
Tim Reid
Associate Director
Flora Emily
Costume Supervisor
Ailsa Munro
Sound Engineer
Douglas Martin
Introduction

The Tsar Has his Photograph Taken (Der Zar lässt sich photographieren) is an opera buffa in one act by Kurt Weill composed in 1927. The libretto was written by Georg Kaiser, with English translation by Leo Doulton.
It is part of the Zeitoper genre, which is generally eclectic and jazz influenced. Examples in this work include a foxtrot, which accompanies the entrance of the Tsar, and 'Tango Angèle' which was specially recorded for the first performance in 1927, and is one of the earliest examples of pre-recorded music being used on stage in a dramatic work.
Zeitoper came to an abrupt end with the Nazi period because Weill was Jewish and there were riots at many of the performances and propaganda campaigns against his work. As a result, the first performance in the UK wasn't until 1986 at the Bloomsbury Theatre, London. This production is a Scottish premiere.
Synopsis
Madame Angèle runs a well-known photo studio in Paris. One day, with her assistants at her side, she receives a phone call telling her the Tsar will be arriving shortly to have his photograph taken, but nobody knows who invited him.
While she and her co-workers make preparations, the doorbell rings and The Conspirators rush in to hijack the photoshoot. They are responsible for inviting the Tsar and are already disguised as The Photographers. They replace the cassette in the camera with a bullet from a gun and tie up Madame Angèle and her assistants to hide them in a back room.
It appears the gang are planning an assassination attempt on the Tsar...
The Conspirators had been planning this event for a long time. They placed the studio under surveillance, tapped their phone calls and wrote fake love letters to the Tsar asking him to visit.
The time has come, and after some security checks on the premises, The Tsar enters the studio and is greeted by the Fake Angèle. The Tsar, however, is in no hurry to be photographed.
They look at the portraits on the wall of her studio and talk about how he loves the views of Paris. He also comes up with the idea of being a photographer himself. He decides the Fake Angèle is the object of his desire and wants to take her picture. He wants to be seen as a "real human" rather than as royalty. He's getting more and more intrusive and wants to kiss her. The Tsar's security eventually realise there is a plot against the Tsar and all clues lead back to Angèle's studio. They are kept inside whilst police surround the building. The Fake Angèle realises they are about to be caught and makes a new plan. She puts a record on the gramophone and tells the Tsar she's going to remove her clothes and he must close his eyes… The Fake Angèle and the other conspirators escape through the open window and over the roof tops.
In the next room, the real Angèle manages to free herself from her bonds. The police are already banging the locked door. For fear of being accused of the assassination the real Angèle rushes to the camera and presses the shutter release. A deafening shot follows and the bullet is fired. The Tsar opens his eyes and can't put his finger on how Angèle seems to have changed… The police break in just as the Tsar finally has his photograph taken.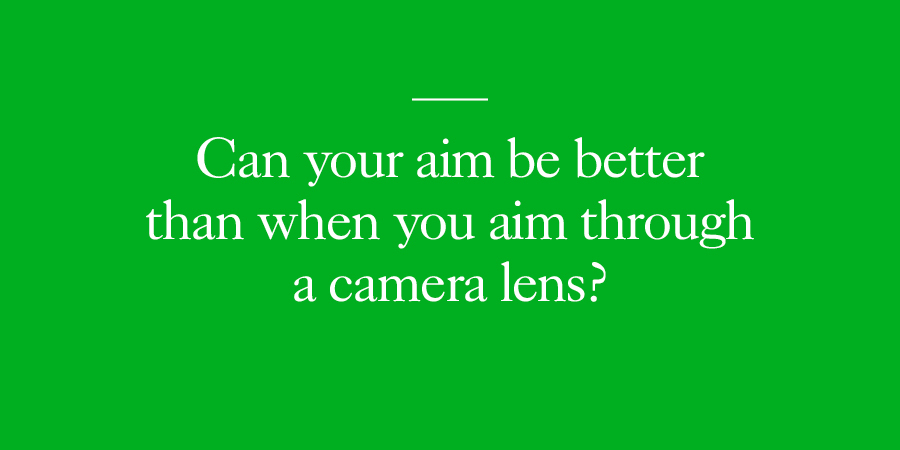 Biographies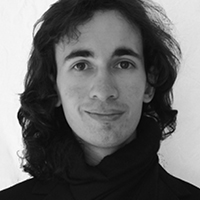 Leo Doulton - Translator 
Leo Doulton is a translator, director, and writer. His work has won the Sound and Music Francis Chagrin Award, and been nominated for the Offie Award for Best Opera, and the Amnesty International Freedom of Expression Award.
Recent highlights include Don Giovanni (Grimeborn Festival, director/translator), Pagliacci (Royal Opera House Education, writer), Come Bargain With Uncanny Things, We Sing/I Sang, The Perfect Opera (Tête à Tête: The Opera Festival 2019-2021, director/librettist), The Tsar Wants His Photograph Taken (Bloomsbury Theatre, director/translator), and Anthony and Cleopatra, Macbeth (York Shakespeare Project, director). He is Artistic Director of Virtually Opera.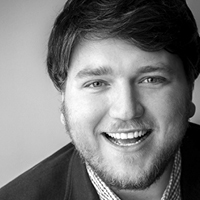 Aidan Edwards - The Tsar
Aidan Edwards from Halifax, West Yorkshire studied at the Royal Northern College of Music where he completed his BMus and Masters with Distinction under the tutelage of Matthew Best. He was also the winner of the Elizabeth Harwood Award 2015. 
In 2018 Aidan was a Young Artist and cover with Opera Holland Park for their production of La Traviata performing the role of Giorgio Germont. 
Aidan's other operatic roles include Marcello (La Boheme), Eugene Onegin (Eugene Onegin) and Escamilo (Carmen) all with the Sheffield based Opera On Location. Abroad, Aidan has performed Marco (Gianni Schicchi) in Nice and Germont (La Traviata) in La Rochelle and he was a soloist with the Bulava Chorus on their tours of Paris and Kyiv. 
Aidan has worked with Opera North as part of the chorus in their tour of The Ring Cycle conducted by Richard Farnes. He has also debuted with the National Gilbert and Sullivan Opera Company joining their chorus in two shows as well as principle roles in The Gondoliers and The Yeoman of the Guard.
Aidan works regularly with Scottish Opera on their Pop-Up Opera tour of streamlined popular operas as well as other projects and is thrilled to be involved in this excited production.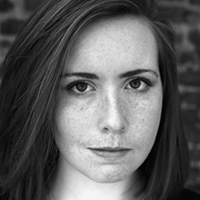 Flora Emily - Assistant Director
Flora Emily is a director and facilitator working across the UK, with previous productions including Carnival of Crows at the Vaults Festival, and Sleepwalkers at Edinburgh Fringe Festival. She was previously the Young Company Director at Imagine Theatre in Gloucestershire, where she directed productions of The Beaux Strategem and A Christmas Carol, as well as leading a number of devised productions. She is a graduate of Goldsmiths, University of London, and has trained with the American Conservatory Theater and Fourth Monkey Theatre. Flora Emily is currently the Drama Leader for Scottish Opera Young Company's Gateway Program.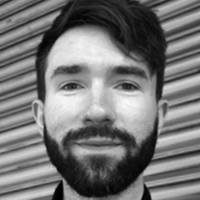 Michal Gajzler - Piano 2
Born in Poland, Michał Gajzler graduated with a MMus in Repetiteurship from the Royal Conservatoire of Scotland, MMus in Piano Performance from the Kraków Academy of Music and MA in Musicology from the Jagiellonian University in Kraków. Michal has been involved in opera productions with Scottish Opera Young Company, Royal Conservatoire of Scotland, Aria Alba, Raucous Rossini, Opera den lumi, VoiceArc, Secret/Kent Opera and Lyric Opera Studio Weimar. Aside from opera Michał is passionate about art song and regularly performs with singers in Scotland and England. Michał also plays for ballet classes at the Dance School of Scotland.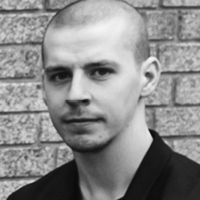 Darren Gallacher - Percussion
Darren Gallacher is a freelance orchestral percussionist across the UK, and has been fortunate to work with many orchestras, including the Hallé and Sinfonia Cymru. He has also found success performing chamber music and as a soloist, having completed two consecutive tours of China where he was awarded First Prize at the China National Percussion Competition as a member of the Royal Northern College of Music (RNCM) Percussion Ensemble and Third Prize in the Solo Marimba Category. He was awarded a major award by the Harriet Cohen Memorial Music Awards and went on to win the RNCM's Gold Medal Competition in 2019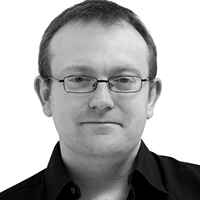 Chris Gray - Conductor
Chris is the Artistic Director of Scottish Opera Young Company and Senior Lecturer in Community Music at the University of Aberdeen. He is highly sought after as a trainer of young and amateur choirs, Opera companies and Orchestras.
Previous productions for Scottish Opera include: Bizet's Dr. Miracle, Copland's The Second Hurricane, Stephen Deazley's Dr Ferret's Bad Medicine Road Show, Dove's The Walk from the Garden, Karen MacIver's The Cabinet of Dr. Caligari, Orlando Gough's On the Rim of the World, John Lunn's Misper, Purcell's Dido and Aeneas and Weill's Der Jasager and Down in the Valley.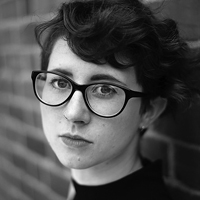 Roxana Haines - Director
Theatre and opera director Roxana Haines is Staff Director at Scottish Opera. She studied at Goldsmiths, University of London, and received an MA in Advanced Theatre Practice from The Royal Central School of Speech and Drama. She has trained in devised theatre, puppetry, physical theatre, movement and circus. As an assistant director she has worked with Sir David McVicar, Katie Mitchell, Phelim McDermott and Dominic Hill. Companies include the ROH, ENO, Opera Holland Park, Garsington Opera, and Aix-en-Provence Festival.
Previous directing credits at Scottish Opera: L'Elisir d'amore 2021, Così fan tutte 2020, La bohème 2020, Opera Highlights Autumn 2019 and Spring 2020 and Fox-tot! 2019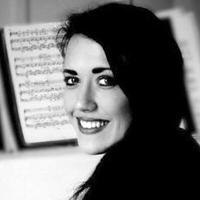 Beth Jerem - Piano 1
Beth studied both her Undergraduate and Masters degrees at the Royal Conservatoire of Scotland, where she won several prizes such as The Hester Dickson Accompaniment Prize in the RCS Elgar/Spedding Memorial Lieder Competition. Since graduating in 2017, Beth began working as Repetiteur for Scottish Opera working on productions such as Pagliacci, Fox-tot! and Orfeo ed Euridice. She works as Musical Director for Glasgow Acting Academy and performs regularly with her acoustic duo The Da Capo Daughters. She has recently worked as vocal coach for the upcoming movie Falling for Figaro alongside Danielle Mcdonald and Joanna Lumley.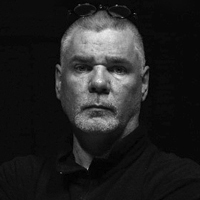 Stuart Jenkins - Lighting Designer
Stuart has worked in professional theatre for over 30 years and is Head of Lighting and Sound at the Citizens Theatre. He has worked for companies including Theatr Clwyd, Royal Lyceum Theatre Edinburgh, Traverse Theatre, Wildcat, Tron Theatre, Cumbernauld Theatre, TAG and the National Theatre of Scotland. Credits include: Captain Amazing, Lemons, Lemons, Lemons, Lemons, Lemons, Come Hell or High Water, Bold Girls, The Macbeths (2017, 2018 and online version), The Gorbals Vampire, Blackbird, Into That Darkness, The Maids, Blasted, The Human Voice, Vernon God Little, Ten Rillington Place, Smoking with Lulu, Krapp's Last Tape, Shadow of a Gunman, The Grapes of Wrath, Miss Julie (Citizens Theatre); Molly Sweeney (Citizens Theatre/National Theatre of Scotland); One More Sleep 'til Christmas (Royal Conservatoire of Scotland); Suddenly Last Summer (Theatr Clwyd); Madam Butterfly, Rigoletto (Opera on a Shoestring); Crazy Gary's Mobile Disco, The Lying Kind (Tron Theatre); Dr Ferret's Bad Medicine Roadshow, On the Rim of the World, Temptations of Tam (Scottish Opera/Citizens Theatre); Betty Blue Eyes, Godspell, Batboy, 9 to 5 (Dance School of Scotland).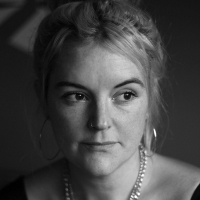 Anna Orton - Set & Costume Designer
Anna Orton is a designer working across Theatre, Dance, Opera and Exhibition. Her previous work exhibiting, performing and curating as a visual artist in some of Scotland's most pioneering spaces continues to influence her work in performance design. Anna has an MA Theatre Design (Bristol Old Vic Theatre School) and an MA Fine Art BA Hons, (Duncan of Jordanstone). www.annaorton.com
Previous Scottish Opera work: Designer for Puccini's La bohème in September 2020, directed by Roxana Haines.
Other designs include Cendrillon (Buxton Opera Festival); The Effect (English theatre Frankfurt); A Christmas Carol (Pitlochry Festival Theatre); Messiah (Bristol Old Vic Theatre/Bridgewater Hall Manchester/UK Cinema release); King Lear (Bristol Old Vic Theatre Royal); Extraordinary Wall of Silence (Theatre Ad Infinitum /Bristol Old Vic Theatre/UK Tour); Philistines (Jerwood Vanbrugh Theatre); Trojan Women (Bristol Old Vic Studio); Arachnophilia (Dublin Fringe Festival); No Kids (Theatre Ad Infinitum/UK/International Tour and Champ (Tobacco Factory, Bristol).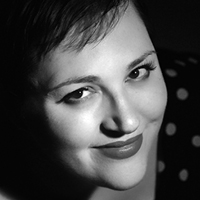 Shuna Scott Sendall - The Fake Angèle
Scottish soprano Shuna Scott Sendall graduated from the Alexander Gibson Opera School at RCS. She is an alumnus of Samling, Crear, the Solti Accademia and the winner of the BBC Radio 2 'Kiri Prize' search for an Opera Star. She was the 2011/12 John Mather Trust Emerging Artist at Scottish Opera for whom she has performed Lady Macbeth (Macbeth) and Gertrude (Hansel & Gretel) as well as Dido/the Sorceress with the Young Company. She created the roles of Elsa in Hirda and Lena in Navigate the Blood for NOISE and soprano solos in Flodden and Equal Voices for Sally Beamish.
Education
Director of Outreach & Education
Jane Davidson
Senior Producer
Marissa Bradshaw
SOYC Administrator
Iona Jack
Executive Producer
Katie Poulter
Education Administrator
Anna Work
Technical Team
Production Manager
Suzie Normand
Company Stage Manager
Rose Ann Gross
Head of Stage
Ben Howell
Deputy Stage Manager
Andrew Swarbrigg
SOYC Young Stage Managers
Jamie Burke and Stuart Jack
Head of Technical
Andrew Storer
Head of Lighting
Robert Dickson
Props Supervisor
Marian Colquhoun
Site Managers
Shuna McCallum and Laura Smith
Prop Costume Maker
Natasha Jiggins
Make-up Advisor
Holly Jarvis
Support us
If you've enjoyed this production of The Tsar Has His Photograph Taken, you can support our valuable Outreach and Education work for all ages by becoming a Scottish Opera Education Angel.