Supported by Garfield Weston Foundation  (Weston Culture Fund), The Robertson Trust and Scottish Opera's Emerging Artist Benefactors. 
Gaetano Donizetti
L'elisir d'amore
Opera buffa in two acts by Gaetano Donizetti
Libretto by Felice Romani (based Le Philtre  by Eugene Scribe) 
First performed at Teatro della Canobbiana in Milan on 12 May 1832
Sung in Italian, with English subtitles
English subtitles translation by Kenneth Chalmers
Audio Description by Jonathan Penny
Concert performance, filmed at the Theatre Royal Glasgow under appropriate social distancing restrictions
Welcome
Welcome to the latest title in our Scottish Opera: On Screen series –  Donizetti's L'elisir d'amore, filmed at the Theatre Royal Glasgow.

Our Staff Director Roxana Haines (who also directed our film of Mozart's Così fan tutte last Autumn, as well as the successful outdoor La bohème in September 2020) reimagines Donizetti's evergreen rom-com by turning to the elegance and wit of Jane Austen for our sunny new production.

We welcome back our enormously talented 2020/21 Emerging Artists – soprano Catriona Hewitson, tenor Shengzhi Ren and baritone Arthur Bruce – who take on the lead roles of Adina, Nemorino and Belcore. They are joined by Roland Wood as travelling salesman extraordinaire Dulcamara, and RCS Alexander Gibson Opera School's Elena Garrido Madrona as Gianetta. 

We are particularly thrilled to be joined again on stage by an 18-strong chorus and The Orchestra of Scottish Opera, who relished the challenge of observing physical distancing throughout the performance, all held together magnificently by Music Director Stuart Stratford.

We thank the Scottish Government for its ongoing core funding.

Everyone involved hopes that you enjoy this very special performance with a story that fizzes along between sincere sentiment and fast-paced patter.
 
Alex Reedijk
General Director
Cast
Nemorino
Shengzhi Ren
Scottish Opera Emerging Artist 2020/21
Adina
Catriona Hewitson
Scottish Opera Emerging Artist 2020/21
Belcore
Arthur Bruce
The Robertson Trust Scottish Opera Emerging Artist 2020/21
Dulcamara
Roland Wood

Gianetta
Elena Garrido Madrona
Royal Conservatoire of Scotland, Alexander Gibson Opera School
Actor/fortepiano
Erika Gundesen
Creative Team
Conductor
Stuart Stratford
Director
Roxana Haines
Film Director
Jonathan Haswell
Costume Designer
Emma Butchart 

Lighting Designer
Neil Foulis
Choreographer
Monica Nicolaides
Assistant Conductor and Chorus Master
Derek Clark
Biography: DONIZETTI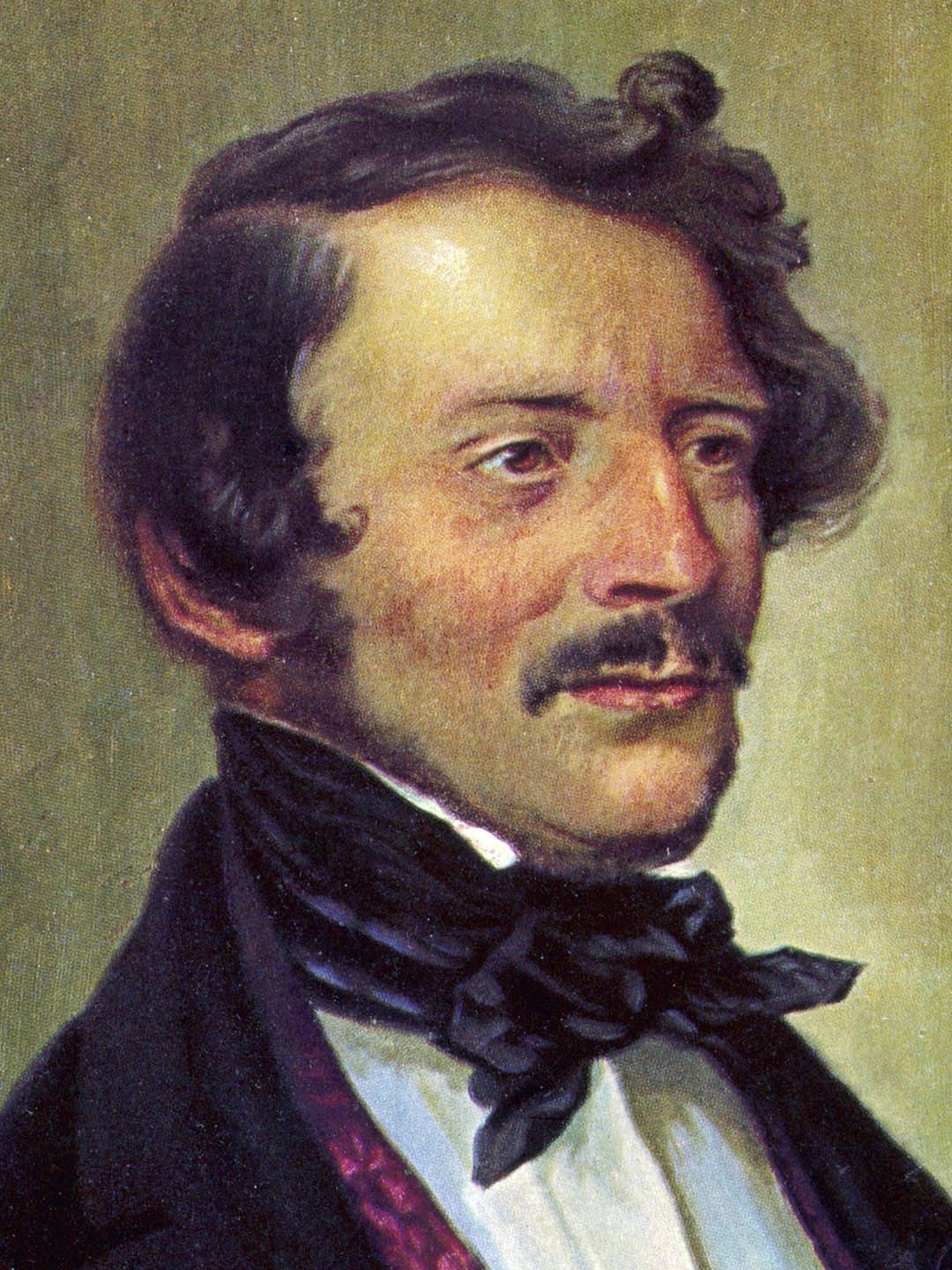 Born: Bergamo, 1797  Died: Bergamo, 1848
Donizetti composed his first operas while serving in the Austrian army, his impoverished parents having insisted he follow a safe career. Gaetano's brother, also in the army, went on to become bandmaster to the Turkish sultan in Istanbul.
In 1822, Donizetti's fourth opera, Zoraida di Granata, was so successful at its Rome premiere that he was able to obtain his military release and concentrate solely on composition.
In common with other Italian composers of the early 19th century, Donizetti wrote many historical operas, including a good number – Emilia di Liverpool (1824), Elisabetta al Castello di Kenilworth (1829) and Anna Bolena (1830), for example – with a British setting. He did this to get round the official censors, who objected to any composer interested in depicting continental rulers as despotic – or merely fallible.
In 1835 Donizetti composed Lucia di Lammermoor, based on Sir Walter Scott's novel The Bride of Lammermoor, which many consider his masterpiece. However, he was also more than capable of producing light-hearted comedies such as the hugely successful L'elisir d'amore (The Elixir of Love). Both Lucia and Elixir were collaborations with the librettist Felice Romani.
A rival and contemporary of Gioachino Rossini, Donizetti worked hard and played hard. As well as enjoying his success, he composed as many as four operas a year. In 1837 he was appointed director of the Naples Conservatoire.
Donizetti's last years were shot through with tragedy. His wife died aged just 29, and none of his three children lived more than a few days. After the triumph of Don Pasquale in Paris in 1843, Donizetti was diagnosed with syphilis. This then-untreatable condition both paralysed him and drove him insane.
Donizetti's reputation dipped after his death with the rise to prominence of Verdi and Wagner, but in the second half of the 20th century he was rediscovered as an exemplary dramatic composer.

Adrian Mourby
Award-winning author and columnist for Opera Now Magazine
Synopsis
ACT I

While sheltering from the heat with her friends, Adina reads aloud from the story of Tristan and Isolde, watched by Nemorino. He is in love with Adina but despairs of ever winning her. Listening to the story, Nemorino is taken with the idea of the love potion which produced an instant effect on Isolde's icy heart.
A dashing sergeant, Belcore, arrives and immediately begins to court Adina. To Nemorino's dismay, she not only responds favourably, but to make Nemorino jealous she invites Belcore and his soldiers to stay. Adina, left alone with Nemorino, advises him to visit his wealthy uncle, who is sick, and give up pining. Constancy in love is not in her nature, she tells him.
Dulcamara, a quack doctor and travelling salesman, arrives proclaiming his merchandise and its merits. When Nemorino asks for 'the elixir that won Queen Isolde', Dulcamara sends Nemorino away happily with a bottle of cheap booze, telling him it will only begin working in 24 hours' time, planning to disappear before the 'elixir' takes effect.
Nemorino drinks and by the time Adina returns he is confident that he can simply wait for the elixir to work. His lack of interest arouses her own. When Belcore enters to tell her that he and his detachment must leave tomorrow, he lightly asks Adina to marry him today, and she agrees – to spite Nemorino.
Nemorino falls into despair: he needs 24 hours for the elixir to take effect, but Adina won't put off the wedding even for a day. As everyone looks forward to celebrating the marriage, Nemorino fears his happiness has gone forever.

ACT II
The wedding celebrations have begun and Dulcamara is persuaded to sing a song. A notary arrives to sign the marriage contract, and everyone except Dulcamara leaves to witness it.
Nemorino arrives and Dulcamara offers him another bottle of elixir, this time to take immediate effect. Nemorino, however, has no money to buy it. Belcore appears and Nemorino tells the sergeant of his predicament. To gain the money he needs, he enlists in Belcore's regiment. Belcore is happy to enlist his rival. 
Gianetta tells the village girls a secret: Nemorino's uncle has died, leaving his fortune to his nephew (although Nemorino doesn't know it). Nemorino arrives, having drunk his second bottle of 'elixir', and when the girls begin to make a fuss of him, he thinks it is as a result of the potion.
Adina discovers that Nemorino has enlisted for her sake. She is surprised at the strength of her jealousy, revealing to herself her true feelings for Nemorino. Dulcamara, amazed that his elixir seems to be working, tells Adina about the potion and Nemorino's purchases. Adina refuses Dulcamara's attempts to sell her the elixir as she has her own charms to rely on.
Nemorino, returning, notices a change in Adina's attitude, and his own love for her is rekindled. Adina tells him that she has bought back his enlistment papers and eventually swears her love for him.
Belcore admits his defeat philosophically – after all, the world is full of women. Everyone else rushes to buy up Dulcamara's entire stock of his 'remarkable elixir'. 
Interview: Roxana Haines, Director
How do you create an opera when performers cannot touch? Scottish Opera's Staff Director Roxana Haines reveals how Donizetti's opera makes for quite the perfect match to social distancing.
Why was the opera L'elisir d'amore chosen as the latest Scottish Opera: On Screen?
L'elisir d'amore is a good fit for Scottish Opera right now for a couple of reasons. It involves an intimate number of principal singers, with amazing music that can let some of our Emerging Artists – Catriona Hewitson, Shengzhi Ren and Arthur Bruce – really shine. There's room for a couple of guest artists as well, with the show-stopping Dulcamara, performed by Roland Wood, and Gianetta played by RCS Opera School student Elena Garrido Madrona. Secondly, it's a light hearted comedy, full of moments of humour and joy – which feels like the kind of show we all need right now. Throughout rehearsals I have been struck by Nemorino's sincerity and continual hope throughout the opera, and despite his naivety, I do think it's something to be admired!
What is the setting for this production?
I did a lot of research into Donizetti's own life, and the historical and political context of the 19th century. Eventually the Regency era began to answer some of the questions posed by the narrative, and also the challenges of making opera right now. The production is set in England in 1811, at the beginning of the Regency era, twenty years before the opera's actual premiere. That puts us in a world where social distancing was simply the appropriate etiquette of the time. It rationalises why our cast are two metres apart from each other, and why, in the first flush of love, they must keep their distance.
There are things in Donizetti's life that drew me to this period – his brother was present at the Battle of Waterloo as a drummer in the army, and a few years later, in 1820, Donizetti himself was called up to serve in the Austrian Army. However, his contract was bought back by a wealthy older woman, Marianna Pezzoli-Grattaroli, so he did not have to serve. The parallel between Nemorino's situation and the composer's own must surely have played a part in why he was interested in writing the opera in the first place.
Another element that influenced the setting was costume. Regency is a flattering period of fashion for men and women with plenty of things for the camera to capture when making a film: detail on the dresses, fans, top hats and cravats. There are also real figures from the time who we used as inspiration – there are hints to Napoleon in Belcore's costume, and I like to think that Adina has read The Vindication of the Rights of Women by Mary Wollstonecraft.
During the Regency era, young women would have been expected to learn the fortepiano, and the opera is scored to include one to accompany the recitative. After my experience filming Così fan tutte last year, I knew the instrument would have to sit on the stage and these two elements together presented a nice opportunity to integrate it into the action and narrative. We ended up creating another character on stage who was able to respond to the drama – Erika Gundeson, who you'll see on stage as actor-musician-repetiteur, created the new role of Gianetta's little sister.
Welcome back to the chorus! What role are they playing?
Another reason that this particular opera is a good fit for Scottish Opera at the moment is that it allowed us to invite some of our regular choristers back to perform. We had to keep numbers down for Covid regulations, so instead of being on stage they are safely positioned in the auditorium. That presented a real challenge in keeping them part of the visual action – to keep them integral to the music and narrative –  while literally being in a different space! I had to come up with a way that it would make sense for them to be watching what was going on, commenting rather than being involved in the action on stage. So, for this production, they are cast as the upper classes, enforcing the strict conventions of the time and representing the societal pressures that hold the main characters firmly in check. They are omnipresent; a watching, judgmental set of well-bred families who love scandals and gossip. Think of those characters in Austen's novels, or more recently in Bridgerton…
How is filming opera different from a more standard staging?
The main difference between a staging in the theatre and a staging for film is that the audience aren't able to choose where they look. As the Stage Director, together with the Film Director, it's our job to guide the cameras so that the audience doesn't miss seeing the whole stage, to try to make it look as natural and organic as we can. In practice, this takes much more preparation than a standard staging, and requires a lot more people. The positive side of this of course is that audiences get to see much more detail than they might usually; the lace on the gloves, the veins on the leaves, and the sweat on faces!
What are the differences in roles between you, the Director, and the Film Director?
I think we can be under no illusions about what we are doing here – I am a stage director and everyone in our rehearsal room is in the business of making live performance for live audiences – and we cannot wait to get back to that. So when it comes to making it work for film, I have to focus on what we always do. We keep rehearsing the show to tell a clear story. Having said that, in my mind I'm always thinking about framing the camera. Usually in rehearsals I stand at the back of the space to see the full picture of what an audience might see, but for camera you have to think more detailed than that. I might set up some sections based on the angle of a camera and what could be in the background of that shot, or I think about the detail that could be captured in a certain shot.
I begin detailing specific moments that are integral to the piece and start talking to the Film Director about them. Once the show is rehearsed and filming day arrives, it is up to the Film Director, but I'm closely watching monitors for anything that isn't captured, or if continuity errors occur (as they always do)! I also see a rough cut before anyone else. For L'elisir  that was particularly interesting because we didn't film the piece chronologically, so I didn't really have a sense of the flow or overall pacing. It has certainly been a learning experience for me and I would be very interested in training properly for camera work going forwards.
Roxana Haines
Director of L'elisir d'amore and Scottish Opera Staff Director
Programme note: 'Una Furtiva Lagrima'
Head of Music Derek Clark dives into the popularity of Donizetti's famous aria 'Una Furtiva Lagrima', sung in our performances by Shengzhi Ren.
Nemorino's aria, 'Una Furtiva Lagrima' - or more properly 'romanza' (for so Donizetti called it) -  in Act 2 of L'elisir d'amore) has become one of the most famous extracts from this opera; at the last count, there were well over 100 recordings of it available. Every tenor worth his salt seems to want to add to the list. The role of Nemorino, and this aria in particular, seems to bring out the best in its performers.
The 1904 recording by Enrico Caruso is generally agreed by aficionados to be one of his best recordings, and nearer our own time, Pavarotti's debut in the role at La Scala apparently provoked a 20-minute ovation at the end of the performance, and Nemorino quickly became one of his signature roles. The reasons for its popularity among singers are not difficult to see – Donizetti's elegant phrases are grateful to sing, and give the performer lots of opportunities to spin a beautifully smooth vocal line.
The number stands out in the score for several reasons, apart from being seen by audience members who know the opera well as a sort of 'test-piece' to judge whether the tenor in question is suitable for the role, even though by the time it occurs, the singer has nearly completed all he has to sing. For a start, it is one of only two sections in the opera set mainly in a minor key (coincidentally, the other one, part of the Act 1 finale, also features a solo for Nemorino), and its plaintive main theme, first heard on solo bassoon is in marked contrast to the generally upbeat nature of most of the other music in the opera. It's also the only time in the opera that Donizetti uses the harp, so the combination of solo bassoon with only harp and pizzicato strings as accompaniment, playing music in a minor key, immediately establishes a different mood from anything we've heard before in the opera. 
The structure of the music itself is also interesting, though audiences may not be so aware of that as they listen. In both 'verses' at roughly the halfway point the texture starts to build, and the minor key tonality gives way to a major key. (Verdi later often used a similar technique - see, for instance Violetta's arias 'Ah, fors'e lui' and 'Addio del passato' in La traviata). In the first verse this happens at the words 'M'ama, si m'ama, lo vedo' ('She loves me, yes, she loves me, I see it'), providing the perfect musical illustration for Nemorino's realisation, before the orchestra re-establishes the minor key for the start of verse 2. In this verse, the shift is to a different major key, when Nemorino states that if only his sighings could join hers for a moment, he would die contented ('Cielo, si può morir'). 
The whole aria is a perfect example of art concealing art - the outpouring of genuine emotion in the sung phrases masking the considerable compositional skill with which Donizetti's music clothes the text. Maybe that's the real secret of its appeal to both performers and audiences…
Derek Clark
Scottish Opera Head of Music
Biographies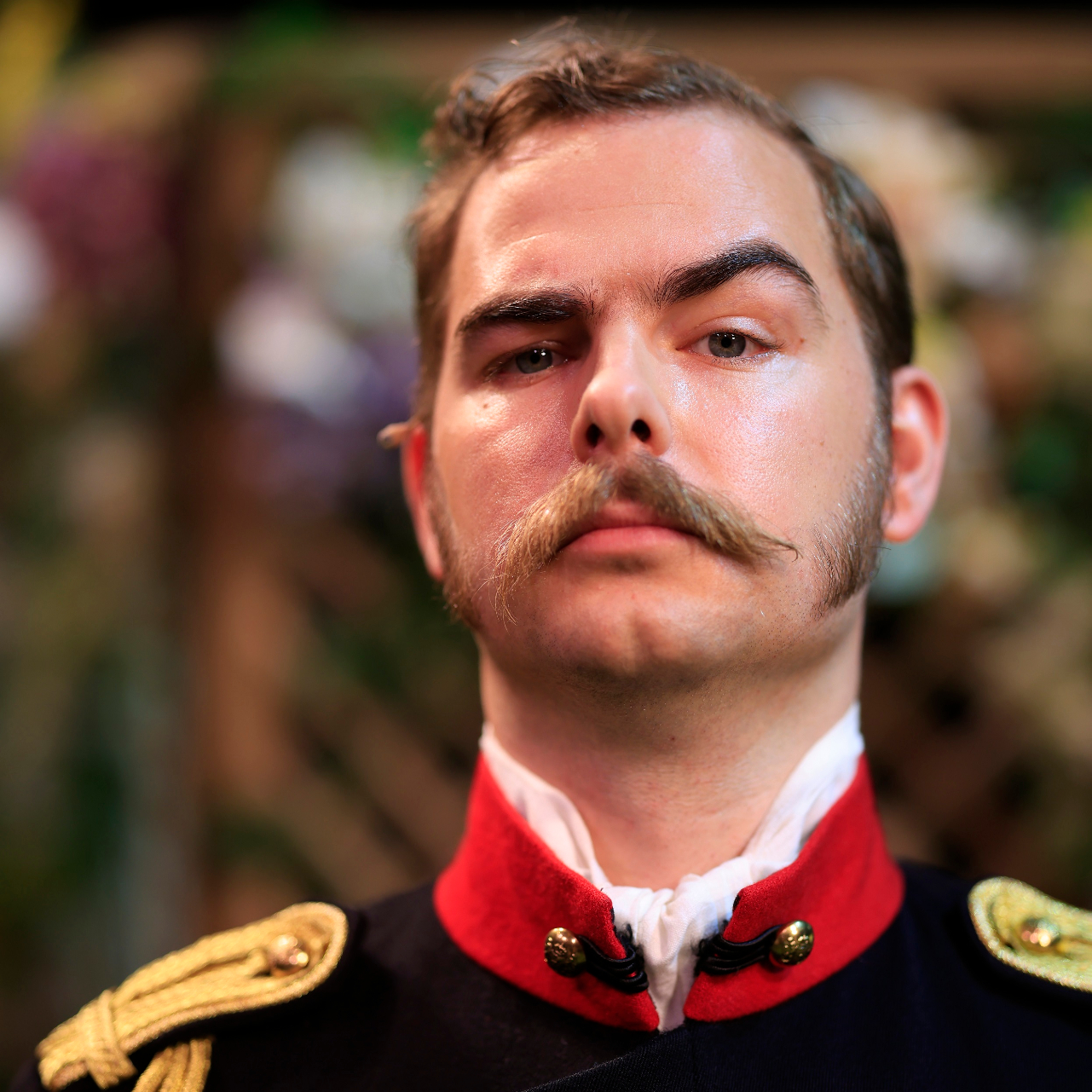 Arthur Bruce – Belcore
Scottish baritone Arthur Bruce is The Robertson Trust Emerging Artist 2020/21. He is a graduate of the Royal Conservatoire of Scotland's Opera School, the Royal Northern College of Music, English National Opera's Opera Works programme and Scottish Opera's Connect Ensemble. He is a Britten-Pears Young Artist.
Scottish Opera appearances: Angus The Narcissistic Fish, Amadeus & The Bard, Opera Highlights Spring 2020 and Autumn 2020, Schaunard La bohème.
Operatic engagements include: title role Gianni Schicchi (RCS Opera School); Papageno The Magic Flute (Berlin Opera Academy); Zurga The Pearl Fishers (Edinburgh Grand Opera); Guglielmo Così fan tutte (London Young Sinfonia); Wolfram Tannhäuser (Edinburgh Players Opera Group); Sam Trouble in Tahiti (RCS Opera School); Prince Yamadori Madama Butterfly (Bowdon Festival Opera).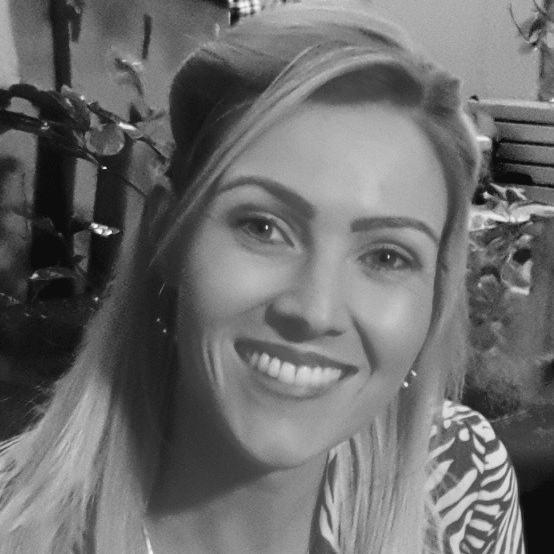 Emma Butchert - Costume Designer
Emma Butchart graduated from Edinburgh's Telford College in 2010, after studying Theatrical Costume. During her final year she secured a joint internship in the Costume Department at Scottish Opera and the Citizens Theatre and upon completion she continued to work with Scottish Opera as a costume maker and touring small scale productions around Scotland. Emma has worked on QDOS Pantomimes, Scottish Youth Theatre and on cinematic feature films around Scotland.
 Emma is currently the Deputy Wardrobe Mistress at Scottish Opera. During her time with the company, she has worked on many different on-stage productions and filming projects. She toured Orpheus in the Underworld' to London (Young Vic  Theatre), Greek to New York (Brooklyn Academy of Music)  and Breaking the Waves to  Australia (Adelaide Festival). Other UK tours have included The Pirates of Penzance and Mikado.
Most recently she has worked on the filming of The Telephone and Hansel and Gretel. She is currently working on Sir David McVicar's new production of Falstaff for the Live at No.40 Festival.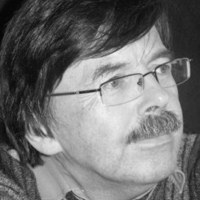 Derek Clark – Assistant Conductor and Chorus Master
Derek Clark is Scottish Opera's Head of Music. He was born in Glasgow and studied at the Royal Scottish Academy of Music and Drama, Durham University and London Opera Centre. He joined Welsh National Opera's music staff in 1977 as a repetiteur and staff conductor, and joined Scottish Opera as Head of Music in 1997.
Scottish Opera appearances: Samson, The Magic Flute, Don Giovanni, The Marriage of Figaro, Così fan tutte, The Barber of Seville, The Italian Girl in Algiers, L'elisir d'amore, Fidelio, Rigoletto, Il trovatore, La traviata, Macbeth, Falstaff, Orpheus in the Underworld, The Pirates of Penzance, The Mikado, Carmen, Manon, La bohème, Tosca, Madama Butterfly, Eugene Onegin, Hansel and Gretel, The Burning Fiery Furnace, Inés de Castro, Five:15 (2008-10), The Lady from the Sea by Craig Armstrong – world premiere; Clemency by Sir James MacMillan – Scottish premiere; The Trial by Philip Glass – Scottish premiere. He also appeared with Jamie MacDougall in Lauder, and has devised 22 Opera Highlights/Essential Scottish Opera programmes.
Besides his work as accompanist, coach, arranger and composer, he has assisted Sir Roger Norrington and Richard Egarr at the Edinburgh International Festival and is Musical Director of the Dundee Choral Union.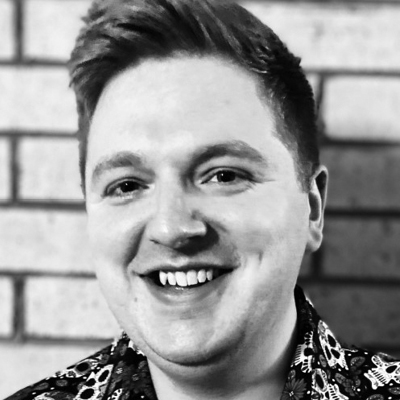 Neil Foulis – Lighting Designer

Neil Foulis has worked in the entertainment industry since graduating from the Royal Conservatoire of Scotland in 2013. In his initial freelance career, he undertook a variety of roles in mid- and small-scale theatre across Scotland. He returned to Glasgow in 2018 to take up his current role as Lighting Programmer at Scottish Opera, where he has worked on productions including The Magic Flute and Nixon in China, as well as Così fan tutte and Hansel and Gretel SO: On Screen productions. 

Among the other productions and events he has lit are The Island (National Youth Theatre at Platform); Purposeless Movements (Birds of Paradise Theatre Company); MoonWalk Scotland (Hawthorn Theatrical); Oklahoma! (Curve Young Company); Legally Blonde (Glasgow Kelvin College); Fiddler on the Roof  (Curve Young and Community Company). He has also worked on several projects at the RCS and Platform in Glasgow.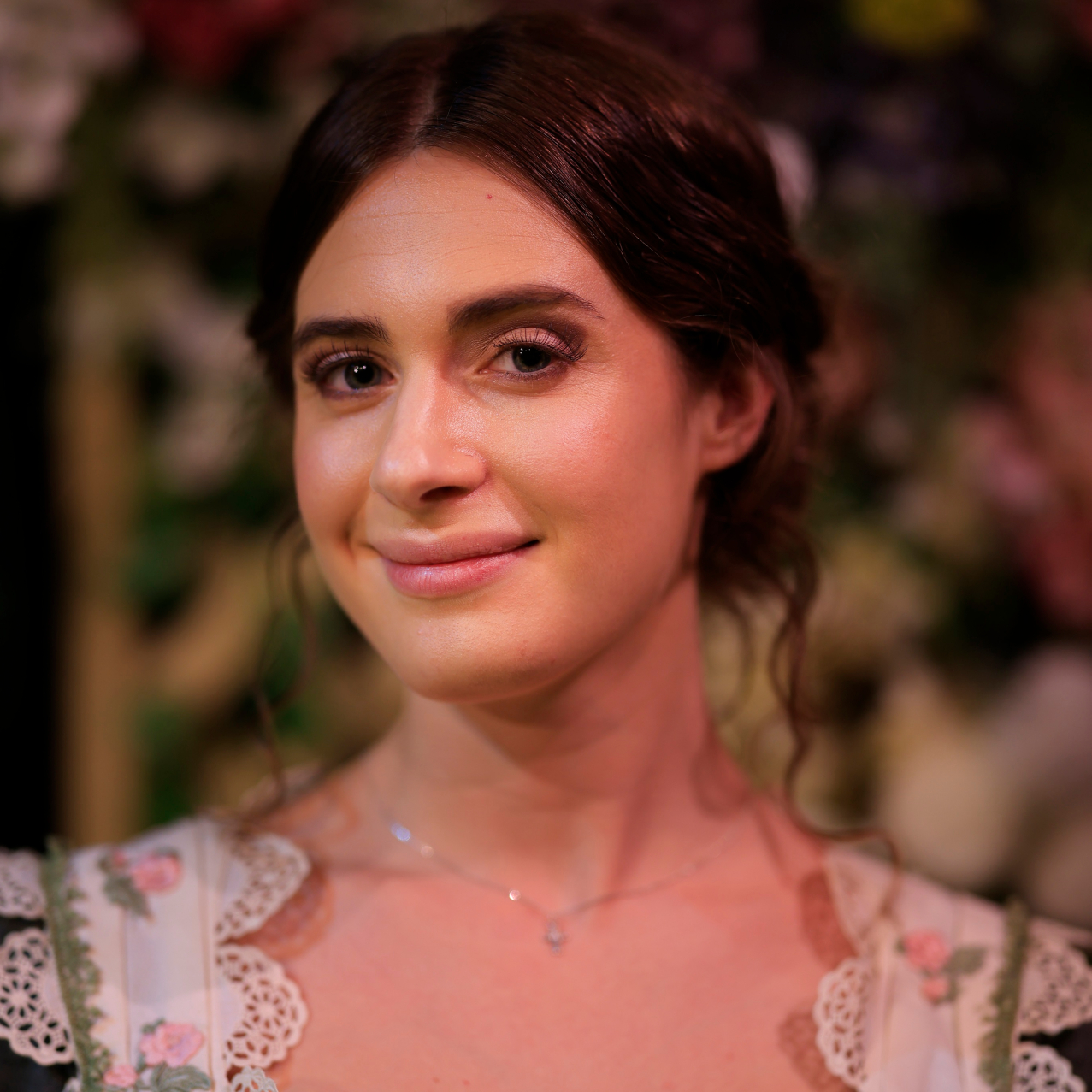 Elena Garrido Madrona – Gianetta
Elena Garrido Madrona is a Spanish soprano in her first year at Glasgow's Alexander Gibson Opera School under the tutelage of Elizabeth McCormack. She graduated with honours in both Piano at the Conservatorio Superior de Málaga (2018) and Singing at the Royal Conservatoire of Scotland (2020).
Operatic roles include: Gretel Hänsel und Gretel, Governess The Turn of the Screw and Clorinda La Cenerentola for RCS opera scenes 2021; Ilia Idomeneo, Despina Cosi fan tutte, 1st LadyThe Magic Flute, Juliette Roméo et Juliette in CSM opera scenes 2018; Page in Rigoletto and Handmaid in Turandot, both for Teatro Cervantes de Malaga's Opera Season; Ishtar in the premiere of Héctor Eliel's opera Gilgamesh, Child Spirit in The Magic Flute 2017, and The Music in L'Orfeo for Conservatorio Superior de Málaga.
Awards include: finalist in The National Youth Music Competition of Spain in 2017; second prize in RCS Leonie Kayser Prize 2019, Special Prize to the best performance of a Spanish composer piece in Malaga-Crea Competition for Young Musicians 2020, commended in the Tony and Tania Webster Prize of Russian Song 2021 and first prize in the A Ramsay Calder Debussy Prize for Voice and Norma Greig French Song Prize 2021.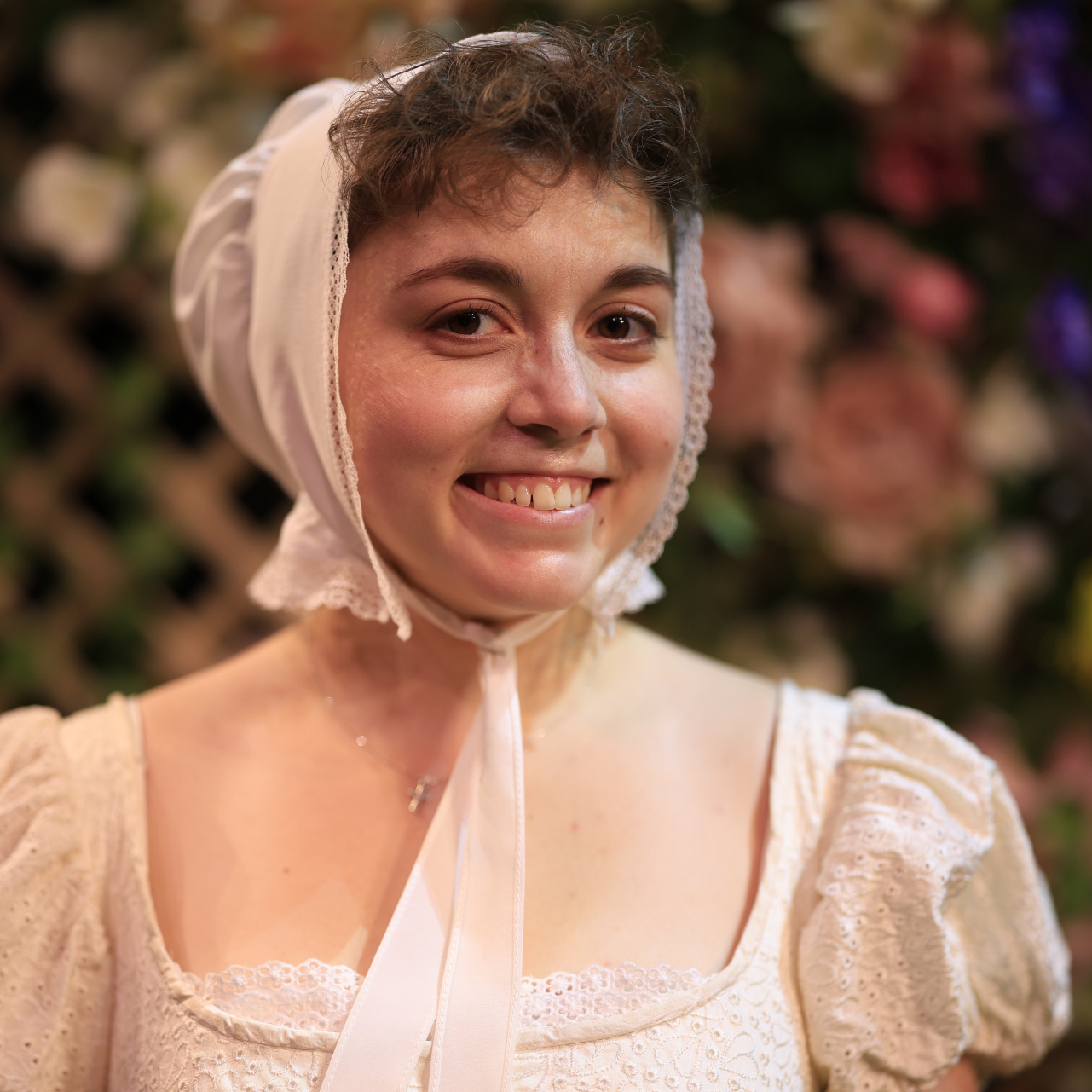 Erika Gundesen – Actor/fortepiano
Pianist and conductor Erika Gundesen (ARCT, BMus, MPerf, ArtDip) is a distinguished graduate of the University of British Columbia as well as the Guildhall School of Music and Drama. Erika completed an assistant conductor fellowship at the Guildhall in 2017. She has competed as a finalist in the Canadian Music Competition as well as the Knigge International Piano Competition.
Erika works as a répétiteur and conductor for opera and musical theatre productions in London, with a passion for contemporary repertoire; she has been involved in workshopping new commissions for the Guildhall, Grange Park Opera, Scottish Opera, and the Tête-à-Tête Festival. She has also worked as a music director for London Theatre Workshop, Vivo d'Arte, Pint of Wine Productions, Geoids Musical Theatre, Virtually Opera and the Young Actors Theatre Islington.
Erika has been a freelance artist for the Royal Opera House, New Sussex Opera, Opera Loki, the London Musical Theatre Orchestra, the Southbank Centre and the Finborough Theatre. She has also participated in a special Women Conductors' Course as a collaboration between the Royal Philharmonic Society, the Royal Opera House and the National Opera Studio. Erika was a National Opera Studio Young Artist from 2017-2018, a Britten Pears Young Artist for 2019, and an Emerging Artist for Scottish Opera from 2018-2019.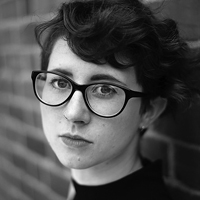 Roxana Haines – Director
Theatre and opera director Roxana Haines is Staff Director at Scottish Opera. She studied at Goldsmiths, University of London, and received an MA in Advanced Theatre Practice from London's Royal Central School of Speech and Drama. She has trained in a wide range of art forms, specialising in devised theatre and also working with puppetry, physical theatre, movement and circus. As an assistant director she has worked with companies including the Royal Opera, English National Opera, Opera Holland Park and Garsington Opera, as well as with the Aix-en-Provence Festival. As a revival director, Roxana has worked throughout Europe with the European Network of Opera Academies, touring to Lisbon, Madrid and Luxembourg. 
Previous directing credits at Scottish Opera: Cosi fan Tutte 2020, La bohème 2020, Opera Highlights Autumn 2019 and Spring 2020, Fox-tot! and Edgar, Silvano and Iris. Upcoming: The Tsar has his Photograph Taken with the Young Company of Scottish Opera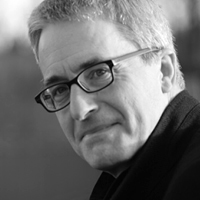 Jonathan Haswell – Film Director
Jonathan Haswell is a multi-camera director and producer of live music, theatre and other events for television, DVD, cinema and online. He worked in the classical music department of BBC Television for nearly 20 years, and since 2013 has worked for a variety of producers, independent companies and institutions. He filmed Scottish Opera's production of Anthropocene in 2019. Among the other recent productions and other events he has filmed are The Tales of Hoffmann, Norma, Werther, The Importance of Being Earnest and Boris Godunov (The Royal Opera Live); World Ballet Day (Royal Ballet); and Somme 100, Battle of Britain 75 Memorial Service and VJ Memorial Day (BBC Television).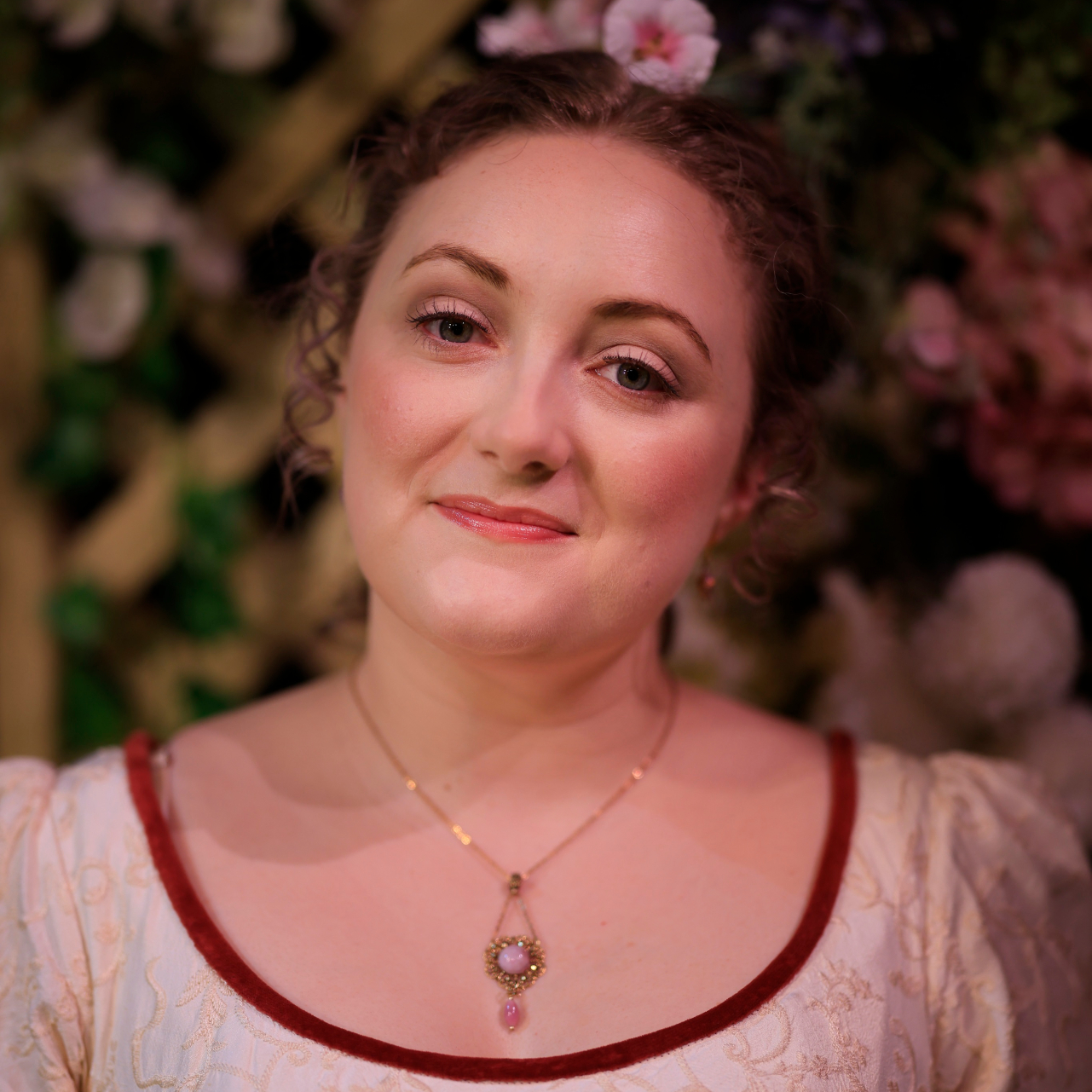 Catriona Hewitson – Adina
Catriona Hewitson is a Scottish Opera Emerging Artist 2020/21. Born in Edinburgh, she studied at the City of Edinburgh Music School, Manchester's Royal Northern College of Music and the Opera Studio of London's Royal College of Music. Among her awards, she won the 2018 Ferrier Loveday Song Prize. She is a Samling Artist and a Philip and Dorothy Green Young Artist 2018-20.
Scottish Opera appearances: Voice 1 The Diary of One Who Disappeared, Opera Highlights Autumn 2020.
Operatic engagements include: Cis Albert Herring (The Grange Festival); Donna Rinaldo (Glyndebourne Touring Opera); Elsbeth (cover) Fantasio by Offenbach (Garsington Festival Opera); Sophie (cover) Werther (English Touring Opera); Susanna The Marriage of Figaro, Tytania A Midsummer Night's Dream, Edwige Robinson Crusoe by Offenbach (Royal College of Music).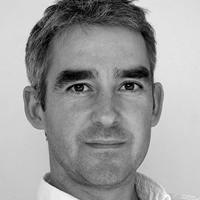 Anthony Moffat – Leader, The Orchestra of Scottish Opera
Born in the Borders, Anthony Moffat trained at London's Royal Academy of Music with the Armenian soloist and leader Manoug Parikian. As a member of the Da Vinci Trio, he has toured Scotland and appeared on BBC Radio 3. His career as orchestra leader began when he became co-leader of the Hallé, and he took up the post of Leader of The Orchestra of Scottish Opera in 2000. He has appeared as guest leader at Opera North, and with the Bergen Philharmonic Orchestra, BBC Concert Orchestra, BBC Scottish Symphony Orchestra, Bournemouth Symphony Orchestra, Royal Scottish National Orchestra, Royal Liverpool Philharmonic Orchestra, City of Birmingham Symphony Orchestra, National Symphony Orchestra of Ireland and the Orchestra of Welsh National Opera. He has also been invited to guest lead the BBC Symphony Orchestra. He plays a fine Italian violin made in 1695 by Giovanni Grancino.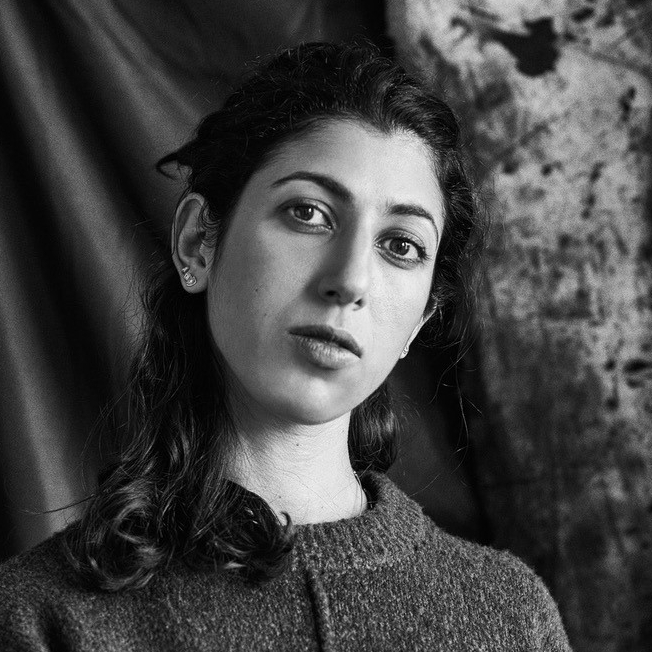 Monica Nicolaides - Choreographer
Monica Nicolaides is a choreographer and movement director working in dance, theatre, opera and film. She was a dancer for several years performing for Birmingham Royal Ballet, BSkyB, The V&A, The Barbican, Universal Studios, Warner Bros, mapdance, LCP Dance Theatre, BBC, London Olympic Ceremonies, Torifune Butoh-Sha, amongst others.
A featured choreographer for One Dance UK and Hiive's 'One-to-watch', her work was supported by Arts Council England, IdeasTap Innovators Fund, Candoco Dance Company, Hiive, Clarence Mews Studios and bbodance. Monica's practice is influenced by human behaviour and relationships in current society and has been performed at the Edinburgh Festival Fringe, Offbeat Festival, The Place, The Blue Elephant Theatre and featured on BBC Persia.
Her choreographic portfolio includes commissions for the British Medical Association, Peregrina EnChantica, Ryedale Festival Opera, University of Cumbria, Third Row Dance Company, Dance Digital, Hallidonto, fashion brand Homs Arthaus, and several filmed works with Something Motel and Stephen Coales amongst others. She was movement director for Sea Change Theatre's all-female production  of The Tempest (Rose Playhouse) and for Ryedale Festival Opera's 'La Finta Giardiniera', Cosi Fan Tutte and Dido and Aeneas.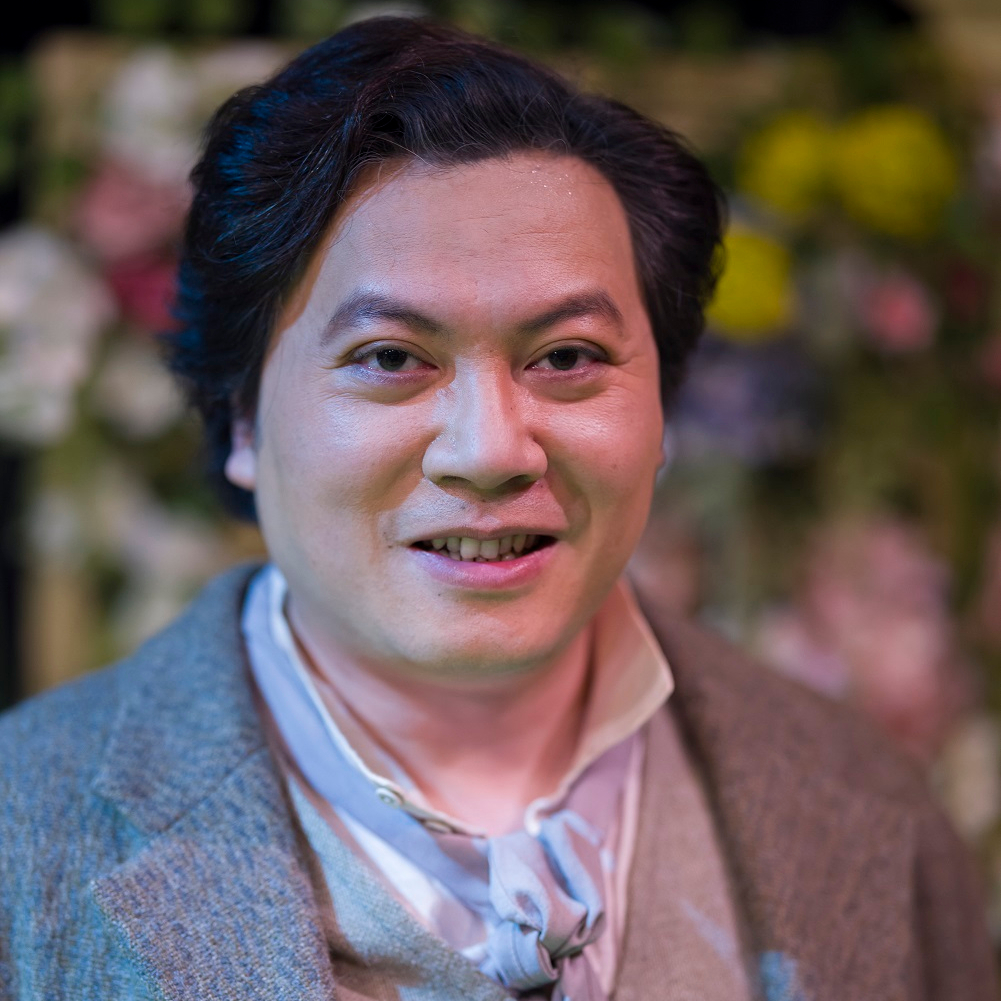 Shengzhi Ren – Nemorino
Chinese tenor Shengzhi Ren is a Scottish Opera Emerging Artist 2020/21. He studied at the Shanghai Conservatory of Music, and at London's Royal Academy of Music and National Opera Studio. Among his prizes and awards, he won first prize in the 2016 International Singing Contest for Young People (Vocal) in Macau, first prize in the 2015 Golden Bell Awards, first prize in the 2010 National Singing Contest for Young People and Asian International Vocal Singing Contest (Hong Kong), and third prize and public award in the 2019 Neapolitan Masters Competition in Italy.
Among the operatic roles he has performed are Vaudémont Iolanta, Don José Carmen, Tamino The Magic Flute, Nemorino L'elisir d'amore and Borsa Rigoletto. He has also sung Prince in scenes from Cinderella (Opera North) and Rodolfo in scenes from La bohème (Welsh National Opera). Among his Royal Academy Opera Scenes performances are Belfiore Il viaggio a Reims, Fenton Falstaff, Ruggero La rondine, Alfredo La traviata and Rodolfo La bohème.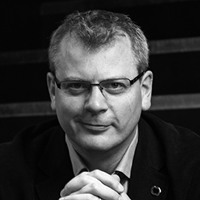 Stuart Stratford – Conductor
Stuart Stratford is Music Director of Scottish Opera. He studied conducting at the University of Cambridge with David Parry, and with Ilya Musin at the St Petersburg Conservatoire. He joined Scottish Opera in 2015 as the Company's sixth Music Director, joining a distinguished succession that originated with the Company's founder, Sir Alexander Gibson.
For Scottish Opera, he has conducted productions of  Così fan tutte, The Telephone, Tosca, Jenůfa, Rusalka, Pelléas and Mélisande, La bohème, Greek, Flight, Eugene Onegin, Kátya Kabanová, Anthropocene (world premiere), Breaking the Waves and the groundbreaking Pagliacci in 'Paisley Opera House'. He introduced the popular Sunday Series of lesser-known Operas in Concert, which has featured such titles as L'amico Fritz, Le villi, Iolanta, Francesca da Rimini, Aleko, Edgar, Silvano and Iris.
In the UK he has worked with Opera North, Welsh National Opera, Opera Holland Park, English National Opera, the Buxton Festival and Birmingham Opera, in repertoire ranging from Giovanni d'Arco to Satyagraha. He is known for his expertise in Russian and Czech music, and his passion for bringing opera to new audiences outside of a traditional theatre setting.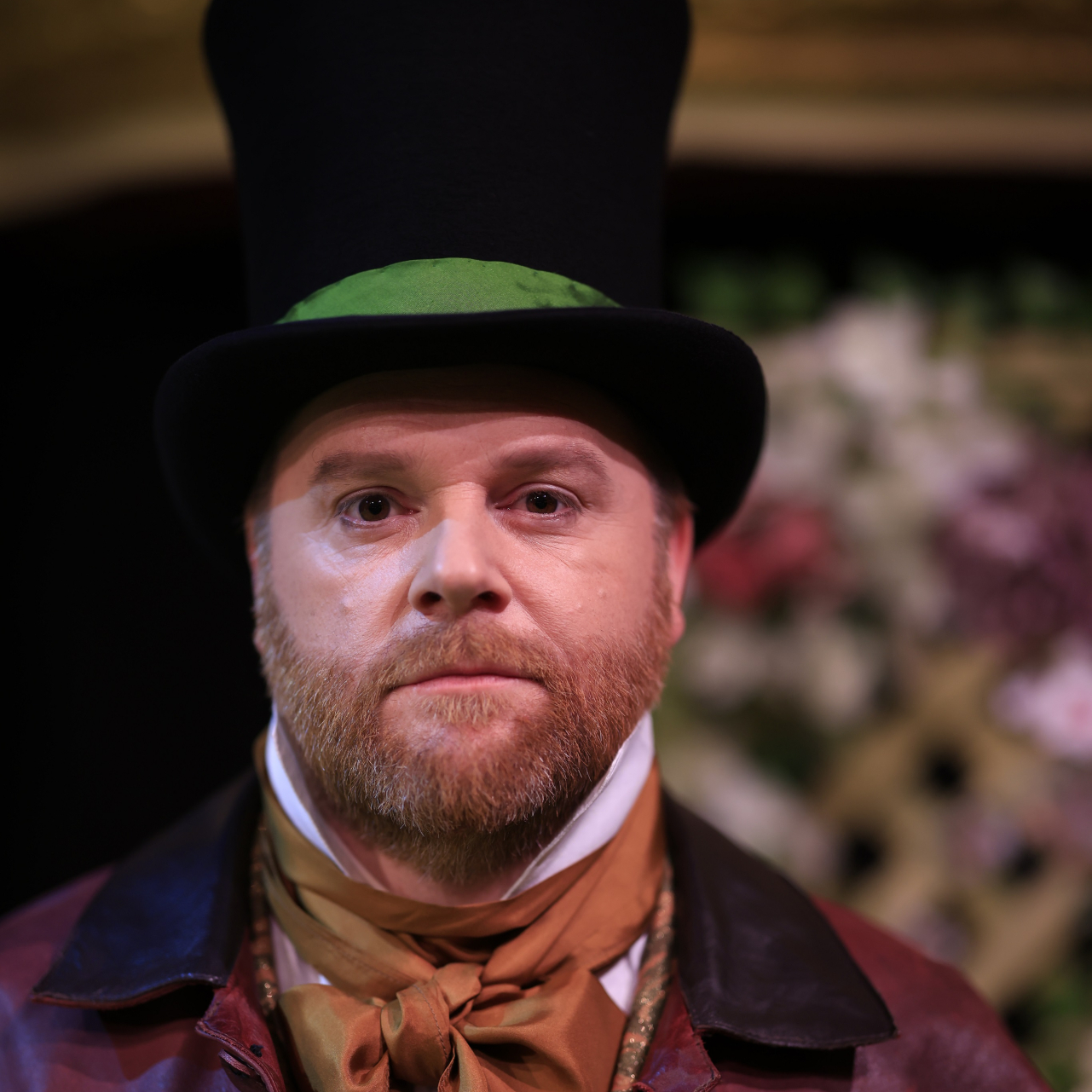 Roland Wood – Dulcamara
Born in Berkshire, Roland Wood studied at Manchester's Royal Northern College of Music and London's National Opera Studio. He won second prize at the 2000 Kathleen Ferrier Awards.
Scottish Opera appearances: Roland will appear in the title role of Falstaff in Summer 2021. Marcello La bohème, Scarpia Tosca, Golaud Pelléas et Mélisande, Conte di Luna Il trovatore, Escamillo Carmen, Robert Storch Intermezzo, Papageno The Magic Flute, Sonora La fanciulla del West, Dr Falke Die Fledermaus, Marcello/Schaunard La bohème, Albert Werther, Essential Scottish Opera 2001.
Operatic engagements include: Nottingham Roberto Devereux (Welsh National Opera); title role Rigoletto (Canadian Opera Company, Michigan Opera Theatre, Opera Theatre of St Louis); Scarpia (Stuttgart State Opera, Grange Park Opera); Ford Falstaff, Roucher Andrea Chénier (Royal Opera House Covent Garden); title role Macbeth (Opera Theatre of St Louis); Germont La traviata (Santa Fe Opera, Opera North, Welsh National Opera, Dutch Touring Opera); Renato Un ballo in maschera (Canadian Opera Company, Welsh National Opera, Grange Park Opera, Dutch Touring Opera); Pilgrim/John Bunyan The Pilgrim's Progress, Count The Marriage of Figaro, Paolo Simon Boccanegra, Alfio Cavalleria rusticana, Zurga The Pearl Fishers, Oedipus Thebans by Julian Anderson – world premiere, Henry Kissinger Nixon in China, Don Fernando Fidelio, Marcello, Papageno (English National Opera). 
The Orchestra of Scottish Opera
Leader Anthony Moffat
1st Violins
Anthony Moffat
Frances Pryce
Katie Hull
Terez Korondi
Timothy Ewart
Sharon Haslam
Sian Holding
Michael Larkin
Gemma O'Keeffe
2nd Violins
Angus Ramsay
Giulia Bizzi
Liz Reeves
John Robinson
Helena Zambrano Quispe
Malcolm Ross
Elspeth Berry
Violas
Lev Atlas
Rachel Davis
Mary Ward
Shelagh McKail
Alison Hastie
Ian Swift
Cellos
Martin Storey
Marie Connell
Sarah Harrington
Aline Gow 
Double Basses
Pete Fry
Tom Berry
Chris Freeman 
Flutes
Mark Taylor
Ewan Robertson
Piccolo
Ewan Robertson
Oboes
Amy Turner
Kirstie Logan
Clarinets
Emma Burgess
Lawrence Gill
Bassoons
Janet Bloxwich
Heather Brown
Horns
Sue Baxendale
Ian Smith
Trumpets
Paul Bosworth
Simon Bird
Trombones
Cillian O'Ceallachain
Alan Pash
Bass Trombone
Chris Stearn
Percussion
Jay Allen
Kate Openshaw
Timpani
Ruari Donaldson
Harp
Saida De Lyon
Fortepiano
Erika Gundesen
Orchestra Coordinator
Heather North
Orchestra Technical Coordinator
Barry Inglis
Orchestra Technicians
Brian Murphy
Noel Mann
The Chorus of L'elisir d'amore
Chorus Master Derek Clark
Sopranos
Catriona Clark*
Rachel Brimley
Emily Mitchell*
Megan Read
Jenny Wilson-Best
Mezzo-sopranos
Ann Hetherington
Heather Ireson 
Jane Monari
Grace Wain
Tenors
Raymond Armstrong
Matthew Kimble
Christian Schneeberger*
Fraser Simpson
Basses
Paul Anwyl
Frank Church
Simon Hannigan
Piran Legg
Sean Webster
*Appears on stage
Production Team
Assistant Conductor & Chorus Master
Derek Clark
Music Librarian
Gordon Grant
Repetiteurs
Fiona MacSherry (Vocal Coach)
Erika Gundesen
Production Manager
Amy Wilson
Company Manager
Lynn Tonner
Deputy Company Manager
Kenny Boyd
Head of Costume
Lorna Price
Costume Assistant
Stella Tani
Costume Assistant
Jennie Clarke
Wardrobe Mistress
Gloria del Monte
Deputy Wardrobe Mistress
Polly Russell
Dresser
Siobhan Randle
Hair & Make-up Supervisor
Kerrie Scullion
Hair & Make-up Assistants
Alison Chalmers
Laurie Fagan
Natalie Hargreaves
Dalton Lamont
Head of Electrics
Robert B Dickson
Lighting & Audio Visual Chargehand
Barry McDonald
Lighting Chargehand
Andrew Burnside
Props Supervisor
Marian Colquhoun
Puppet Maker
Jane Jones
Prop Painter
Scott McIntosh
Running Props Supervisor
Megan Coady
Running Props Technician
Suzie Goldberg
Head of Stage
Ben Howell
Assistant Head of Stage
Martin Woolley
Stage Wingmen
Stephen Fulton
Niall Macaskill
Fly Person
Heather McKennan
Stage Manager
John Duncan
Deputy Stage Manager
Donald Ross
Assistant Stage Managers
Kieron Johnson
Marian Sharkey
Vision Mixer & Script Supervisor
Gemma Dixon
Head of Engineering QTV
Gareth Gordon
Vision Engineer
Kerry Gordon
Film Editor
Antonia Bain
Audio Engineer
Cameron Malcolm
Calum Malcolm
Camera Supervisor
Andy Parr
Camera Operators
Chris Flint
Des O'Hare
Camera & Rigger Assistant
Heather Neilson
Rigger
Stephen McNally
Julie Robinson
Audio Describer
Jonathan Penny
Photographer
James Glossop
With thanks to everyone in the Scottish Opera team involved in making this production: our full staff listing is here.
Our sincere thanks also go to all the staff and management at the Theatre Royal Glasgow for their kind support.
Support us
If you've enjoyed this production of L'elisir d'amore and this digital programme, please help us to create the next Scottish Opera production by donating online today.