Giacomo Puccini

La bohème
New production
Opera in four acts by Giacomo Puccini
Libretto by Giuseppe Giacosa and Luigi Illica after the play Scènes de la vie de bohème by Henri Murger
First performed at the Teatro Regio, Turin, on 1 February 1896
Orchestral version by Jonathan Dove
English translation by Amanda Holden
First performance of this production at the Scottish Opera Edington Street Production Studios on 5 September 2020
Sung in English
This orchestration of La bohème by Jonathan Dove is by arrangement with Birmingham Opera Company

Performances
Scottish Opera Edington Street Production Studios
5, 6, 8, 10, 12, 13 September 2020
All performances at 5pm
The performance will last approximately 1 hour and 35 minutes, with no interval
Welcome
I'm sure I can speak for everyone in Scottish Opera when I say how excited we all are to be performing live opera again – and, most importantly, how delighted we are to be welcoming audiences back to performances.
So, welcome to this very special performance of Puccini's La bohème.
This is, of course, far from a conventional production, in the far from conventional times in which we're currently living. But between them, the Company's Music Director Stuart Stratford and Staff Director Roxana Haines have transformed the restrictions under which we're currently living into creative challenges – as Roxana explains in her interview below. And they've created a La bohème that resonates directly with these challenging times, in its explorations of love in a time of illness, and of community bonds that have never felt more vital. Please be assured, too, that all of the current safety guidance has been incorporated into the production and its outdoor setting from its conception, to ensure safety at all times for performers, backstage crew and audiences.
We're pleased to welcome two of today's most exciting sopranos – Elizabeth Llewellyn as Mimì and Rhian Lois as Musetta – both of whom are making their debuts with Scottish Opera. Our cast also includes Samuel Sakker as Rodolfo and Roland Wood as Marcello, both making welcome returns to the Company, and Scottish Opera Emerging Artist 2019/20 Arthur Bruce sings Schaunard.
I'd like to extend my huge thanks to the team at Scottish Opera for their enthusiasm in embarking on this unusual journey with La bohème, in response to the challenging times in which we find ourselves. And of course we'd like to thank you, too, not only for trusting us to make your experience at today's performance as safe as it is artistically fulfilling, but also for your patience with our necessary social distancing arrangements.
Scottish Opera remains hugely grateful to the Scottish Government for its ongoing core funding.
I hope you enjoy being immersed in Puccini's celebration of love in all its varied forms.
Alex Reedijk
General Director
Cast
Mimì, a costume maker
Elizabeth Llewellyn
Rodolfo, a writer
Samuel Sakker
Marcello, an artist
Roland Wood
Musetta, a singer
Rhian Lois
Colline, a philosopher
David Ireland
Schaunard, a musician
Arthur Bruce*
Alcindoro, a man of wealth
Francis Church
Actor / Dancer / Movement Director
Jessica Rhodes
*Robertson Trust Emerging Artist 2020/21
Creative Team
 Conductor
Stuart Stratford
Director
Roxana Haines
Designer
Anna Orton
Lighting
Andrew Burnside
Murals
artpistol Projects
Biography: Giacomo Puccini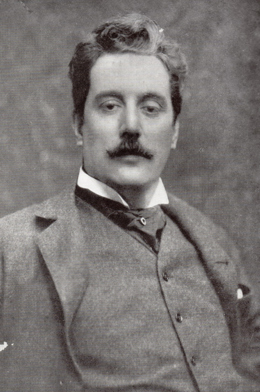 Born: Lucca, Italy, 1858. Died: Brussels, Belgium, 1924
Born the sixth of nine children to Michele Puccini and Albina Magi, Giacomo Antonio Domenico Michele Secondo Maria Puccini came from a long line of Tuscan musicians: his great-great-grandfather (another Giacomo) had been Lucca Cathedral's maestro di cappella, a role that remained in the family for 124 years, and one that Giacomo, too, was expected to fill. His father Michele died when young Giacomo was just six, however – rather too young to take over the elder man's position.
Instead, following studies in Lucca, Puccini was eventually accepted into the Milan Conservatoire, where he proved a somewhat indifferent student. It was a performance of Verdi's Aida in Pisa, however, that stirred him into action, and towards a career in which he produced some of the best-loved and most emotionally powerfully operas in the repertoire.
Two early operas – Le villi and Edgar – didn't make much of a mark, but with Manon Lescaut – premiered at Turin's Teatro Regio on 2 February 1893 – Puccini was hailed as the heir to Verdi (whose own final opera, Falstaff, was premiered at La Scala just a week later). Puccini's subsequent trilogy of works – La bohème (1895), Tosca (1899) and Madama Butterfly (1901) – stand among the most popular operas ever written. Though his later works – La fanciulla del West (1910), La rondine (1917) and the trilogy of one-acters Il trittico (1918) – didn't achieve the same success, they nonetheless continued the composer's ceaseless experiments in style, harmony and form. He left his final opera, Turandot, unfinished at his death in 1924, though its last two scenes were completed by Franco Alfano using the composer's sketches.
If a criticism often levelled at the composer is that he was drawn more strongly to sensational stories than to great literature, one explanation may be that his own life was so full of drama and scandal. He caused outrage early on by eloping with his former piano student Elvira Gemignani, wife of Puccini's former Lucca schoolfriend Narciso Gemignani, and went on to conduct a series of affairs with singers that drove Elvira into jealous rages. In 1909, she publicly accused their maid Doria Manfredi of having had an affair with the composer, eventually driving the younger woman to suicide. When Doria was proved innocent, Elvira only avoided a lengthy prison sentence when Puccini paid a large sum to the Manfredi family. (It was later revealed that Puccini had been having an affair, not with Doria, but with the young woman's cousin Giulia.)
Indeed, Puccini was almost certainly the richest composer of his generation, thanks to the efforts of his enterprising publisher Ricordi, and his enormous wealth allowed him to indulge his predilection for speedboats and fast cars. In 1903, he was almost killed in what was Italy's first recorded road accident. A heavy smoker and an all-round bon viveur, he was diagnosed with throat cancer in 1923, and died in Brussels the following year from complications after experimental radiation therapy treatment. He is buried in a specially created chapel at his villa in Torre del Lago, close to his birthplace in Lucca.
Synopsis
ACT I – An attic, Christmas Eve
Marcello and Rodolfo, an artist and a writer, are trying to keep warm while they work. Their friend Colline, a philosopher, joins them, followed by Schaunard, a musician, who arrives with supplies and food to share.
With their new-gained wealth, everyone leaves to eat out at Café Momus – apart from Rodolfo, who stays to finish an article. He finds no inspiration, but there's a knock at the door: it's their neighbour, Mimì. Her candle has gone out and she needs help lighting it. Rodolfo duly obliges.
Mimì seems unwell, and realises she can't find her key. As they both search for it, Rodolfo tells her about his life and writing. She in turn tells him about her life, her love of flowers and the first light of Spring. They soon confess their love for each other, and Mimì asks to go with him to Café Momus.

ACT II – Café Momus, later that evening
Rodolfo introduces Mimì to his friends. Musetta, Marcello's former lover, appears with a rich man, Alcindoro. She spots Marcello and tries to get his attention – and to arouse his jealousy. When Marcello finally admits he still loves her, Musetta comes up with an excuse to send Alcindoro on an errand. The others use a passing marching band as a distraction while they escape, and Musetta leaves Alcindoro with the collective bill to pay.

ACT III – Dawn, a tavern, late February
Over the past month, Marcello and Musetta have been living in a tavern free of charge, in exchange for helping around the establishment.
Mimì arrives, looking for Marcello, and tells him that she's worried by Rodolfo's increasing jealousy. When Rodolfo appears, Mimì hides and listens. Rodolfo tells Marcello he can't live with Mimì because she flirts with other men, but Marcello makes him reveal the truth: he's desperately worried about her illness.
Mimì comes out of her hiding place. They try to separate, but agree to stay together until Spring. Meanwhile, Marcello and Musetta have their own problems.

ACT IV – An attic, Spring
Rodolfo and Marcello try to pretend they don't miss Mimì and Musetta. Colline and Schaunard arrive with the meagre food they can afford, and pretend it's much better than it is. Musetta arrives with Mimì, who is seriously ill. Mimì's friends gradually leave to pawn their belongings in order to buy medicine, and gloves for her cold hands.
Finally left alone, Rodolfo and Mimì remember their happier times together. The others return, but it's too late.
Programme note: La bohème
What is it that makes Puccini's tearjerker such an enduringly popular opera? Alexandra Wilson examines the evidence
La bohème is arguably the simplest of all operas. It contains no superfluous subplots, no complicated backstory, no political intrigue and no villain. A humble young man and woman meet and fall in love, separate and regret it. But their eventual reconciliation comes too late – Mimì's time has run out. It is an opera written by a composer on the brink of middle age about being young and silly, having fun with your friends, and realising that that frivolous, youthful joie de vivre cannot last. The clock is ticking, Puccini tells us, as he reminds us to seize the day.
La bohème was Puccini's fourth opera. He had become a rich and famous man after the runaway success of his third work, Manon Lescaut, in 1893. Very soon after the premiere of that opera, Puccini seized upon the French author Henri Murger's Bohemian tales as his next project. These had initially been serialised in a French magazine, before being adapted as a play and a novel, Scènes de la vie de Bohème, which was Puccini's point of departure.
His librettists, Luigi Illica and Giuseppe Giacosa, had to pick and choose episodes from a rambling set of stories in such a way as to create a coherent operatic narrative. The genesis of the opera was not straightforward. Puccini was often distracted by ideas for new works or by travelling around Europe promoting Manon Lescaut. Matters were complicated further by a public dispute with his contemporary Ruggero Leoncavallo – best known for his short opera Pagliacci – who was writing a now-largely-forgotten La bohème of his own. Murger's novel had been a bestseller in Italy and was a hot ticket.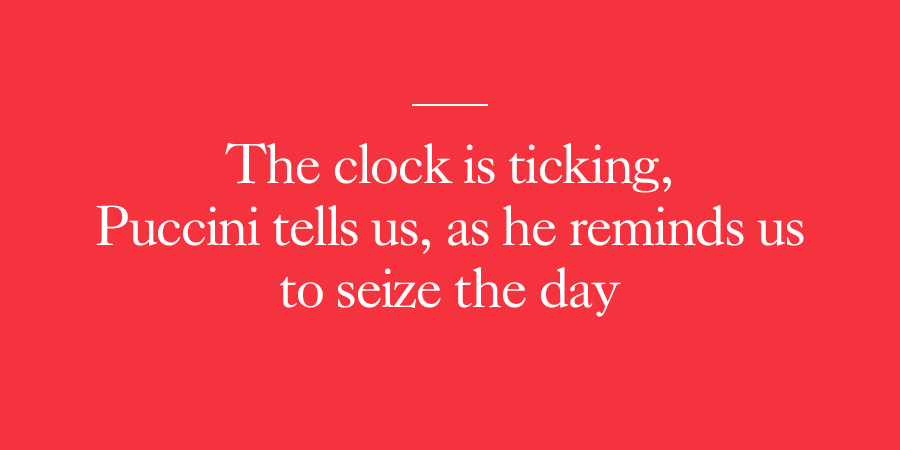 Parisian fantasies
From the mid-19th century onwards, the Italian middle classes had been obsessed with all things French, enjoying imported novels, plays, operas and operettas. Numerous Italian operas of the period were set in France, from Verdi's La traviata – which, like La bohème, features a consumptive heroine – to Giordano's Andrea Chénier, about the life of a poet during the French Revolution.
Puccini's opera perfectly evokes the most quintessential of Parisian locations – the Latin Quarter, the artist's garret and the pavement café. It's interesting to note, then, that the composer did not actually visit the French capital until after the first performance of La bohème. But this was not entirely without logic, for he would not have been able to experience Murger's Paris anyway: the Bohemian quarters had been largely demolished in order to make way for Baron Haussmann's grands boulevards. Some of Puccini's biographers have suggested that the composer may have drawn more direct inspiration from somewhere closer to home: the Brera district of Milan, where he spent time as a student.
But as far as audiences were concerned, Puccini had captured the essence of Paris to a tee, including the sort of people one might encounter there. The good-hearted demi-mondaine – a hedonistic young woman of questionable morals, as personified in the opera by Musetta – was often held up as a symbol of the city. Indeed, the Parisian tourist industry was, by the 1890s, regularly promoting the city's women as well as its landmarks in an attempt to feed the fantasies of prospective male visitors. And Puccini's opera itself would in due course do a great deal to fuel the popular image of Paris as the capital of romance.
A flop to a hit
The opera received its first performance in Turin in 1896. There was huge expectation surrounding the premiere, but virtually all the local critics expressed reservations in the following morning's papers. Some thought Puccini's characters too ordinary to be in an opera, while others found the plot structure disjointed. But many of them were comparing La bohème to Wagner's Götterdämmerung, an entirely different type of work, which had been performed in the city a few weeks previously. Puccini, ever sensitive to criticism, was devastated as review after review suggested that his new opera would not last long.
That gloom was unmerited, of course. Audiences didn't share the critics' view, and within a short space of time, La bohème would be taken up by every opera house in Italy, before making its way around the global operatic network of Europe and the Americas. The opera attracted different responses in different countries. The Austrians, for instance, chastised Puccini for breaking the defining rules of harmony. Some American critics, meanwhile, considered the subject matter rather too risqué. The first British production, in Manchester, was blighted by a poor English translation and singers suffering from heavy colds, but the work became immensely popular once Nellie Melba took it up at Covent Garden.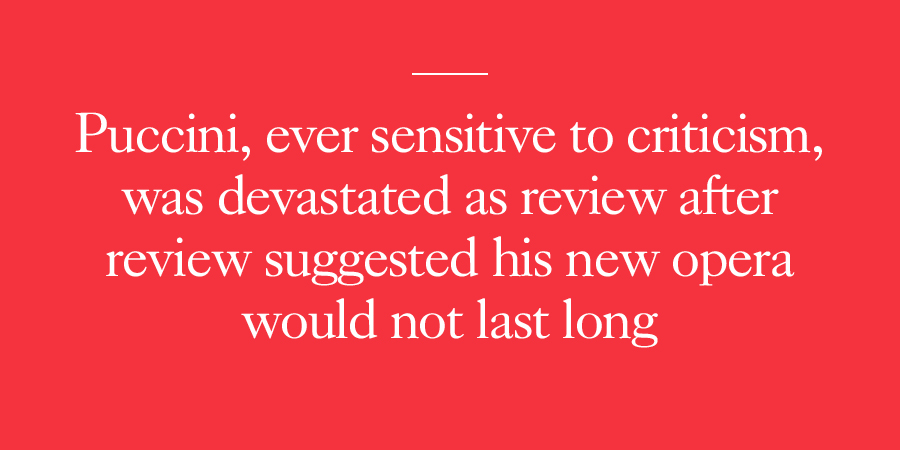 Teething troubles notwithstanding, it would not be long before the opera had become a central pillar of the operatic canon, a position it has retained. From the earliest days of gramophone recording, La bohème was up there with the top-selling records, and complete performances were recorded by most of the great opera stars of the mid- to late 20th century. The opera soon made its way into popular culture, too: numerous silent films based on it were made in the 1910s and 1920s, and talkies soon followed. Over time, its music was used in film soundtracks (for example Moonstruck and Atonement) or adapted as pop songs (Della Reese's 1959 hit 'Don't You Know?' is based on Musetta's waltz song), and its plot provided the inspiration for other theatrical works such as Rent.
Enduring relevance
So why has La bohème enjoyed such long-lived success? There is the sheer beauty of its music, of course, but Puccini and his librettists also created characters with whom audience members could identify. Listeners were expected not only to feel compassion for Rodolfo and Mimì, but also to imagine themselves in their shoes. This was an opera to which everyone could relate. Who hasn't struggled with money, been an idealistic student, lost a loved one, or looked back with regret? Of course, the work takes on added resonance today for its focus on a young woman dying of a lung disease. La bohème and its sister opera La traviata will surely become the emblematic operas of this particular historical moment, and it seems inevitable that we will see numerous Covid-themed productions in the future.
Indeed, this is an opera that never dates. It lends itself to contemporary production styles and can withstand a topical slant in the way few other operas can. There have been productions set in every decade up to the present day, some incorporating themes like drug addiction, illegal immigration or cross-dressing. The Parisian setting notwithstanding, it's also an opera that travels. Bohemia is a vague concept and the story still works if the action is relocated to Brooklyn, Glasgow or the East End of London. Puccini's skill at creating poignant situations out of everyday life endeared him to audiences from the start, and still does so today. It is, quite simply, an opera for all people and for all ages.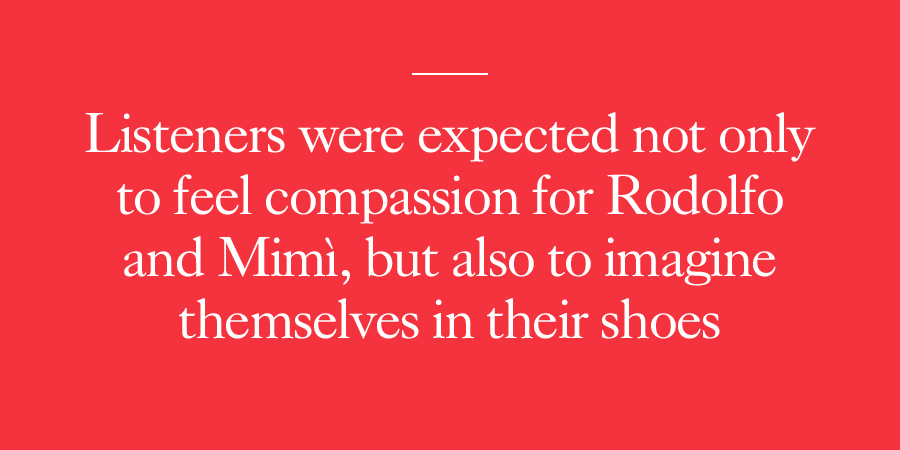 What to listen out for
Musical language: Befitting his realistic subject matter, Puccini employs a flexible, conversational style of musical language that captures the casual chatter of the Bohemians from the off. Most of the score is 'through-composed' (continuous, rarely pausing for applause breaks). However, at the end of Act I, the emotional heart of the piece, Puccini stacks three detachable hit 'numbers' back to back: Rodolfo's 'Che gelida manina' ('This tiny hand is freezing'), Mimì's 'Sì, mi chiamano Mimì' ('Well, I'm always called Mimì'), and their love duet, 'O soave fanciulla' ('Oh you vision of beauty').
Structure: La bohème is presented as a series of tableaux. Puccini and his librettists give us snapshots of the characters' lives, rather than telling us their full story. The acts are structured so as to maximise dramatic contrasts, alternating comic episodes with scenes that are either sentimental or tragic. There's also a satisfying symmetry to the opera as a whole, with the final Act in the garret mirroring the first. At this point, Puccini nostalgically reprises many of the musical themes from Act I, only this time with bittersweet connotations.
Characterisation: La bohème's characters are ordinary, endearingly flawed people, nothing like the heroic operatic heroes and heroines of old. Mimì is a sweet but rather unremarkable young woman; Rodolfo an immature young man who struggles to cope with responsibility. Marcello and Musetta quarrel in the street as couples still do today, but they recognise each other's good qualities beneath the surface. The opera is very much an ensemble piece, and secondary characters are given their moments in the spotlight (in, for instance, Musetta's waltz song, or Colline's farewell to his coat).
Beginning and ending: La bohème has no overture, creating the impression that we've wandered in on the action part way through and are eavesdropping on Rodolfo and Marcello's conversation. This is an incredibly intimate way to begin the work. At the end of the opera, Mimì's death is treated naturalistically: unlike the prolonged, hyper-dramatic operatic deaths of old, it is quick and unobtrusive. The very ordinariness of it – and the fact that Rodolfo doesn't even notice her slip away – somehow makes this one of the most moving of operatic deaths.
Professor Alexandra Wilson teaches at Oxford Brookes University. Her books are Opera: A Beginner's Guide, The Puccini Problem and Opera in the Jazz Age. Her latest book, Puccini's La bohème, is published in December (OUP).
Interview: Director Roxana Haines
How do you tell a love story when your performers can't even touch? Scottish Opera's Staff Director reveals how she approached Puccini's iconic opera in a time of illness

What does La bohème mean to you?
It's an extraordinary piece, and I think everyone remembers the first time they saw it. As a director, and certainly as someone who trained in theatre, I really respect Puccini. His expertise on narrative and on character is really remarkable. Of course the opera is based on an existing play, and there's something truly magical that happens when the composer is a match for the narrative. I worked as Assistant Director on Scottish Opera's production of Tosca last Autumn, which has certainly deepened my respect for Puccini – I can see all kinds of similarities between the two operas.
How have you found that you relate personally to the opera's themes and characters?
This idea of artists struggling to survive, it's a story that's been told for many, many years, and it feels familiar to everyone. But it also feels like a world I've actually maybe lived in. When I was studying my Master's at the Royal Central School of Speech and Drama, some friends and I lived in a very shabby, run-down house in North London. At times, when one of us got paid, we'd come home and share it out between us – so a win for me was also a win for my friends. So the world described in La bohème really does exist. But we have to be careful, too, that we don't simply romanticise it. The poverty in La bohème is heartbreaking, and ultimately, it's that that makes Mimì's fate so irreversible.
It's one of the best-known and most loved operas in the repertoire. Does that mean you feel a particular sense of responsibility when you're directing it?
I think a director feels a sense of responsibility to any work, to be honest. For me, the excitement is that La bohème feels so relevant to us now. And of course, no director is bearing all of that responsibility themselves. We're very lucky to have such a wonderful cast, and of course I'm sharing the responsibility with them, and with my collaborators on the production – and with the audience too. A big part of this production is trusting that people will come to see it. And of course, with the parallels between La bohème and the current pandemic, I feel like I have a special responsibility for safety too – of course a director has that responsibility all the time, but now it feels much greater, and extends more to the audience. There's a practical level of making sure that the cast, crew and audiences will all be safe, but also the bigger question of how you relate even the idea of performance in what are really quite different, unusual times.
Where did the idea come from to stage Jonathan Dove's chamber arrangement of La bohème?
Early on during lockdown, I'd been discussing various ideas with Scottish Opera's Music Director Stuart Stratford, and also how we might be able to make live performances work in our current circumstances. It was a question of looking at how we could transform the current restrictions into creative challenges. At some point, we were discussing La bohème, and Stuart pointed out that in the opera, Mimì dies from an unknown illness – it's not actually specified in the opera, although we can make some judgements about what it must have been. But it's clearly a respiratory condition, so the parallels with our current circumstances are clear. That's both a blessing and a curse for a production. On the one hand, I don't have to work very hard to point out the parallels, and the audience will already have those issues in their minds, because we're all still living through this. But on the other, we need to make it subtle and integrated into the production's world, without too much shoe-horning.
So how have you managed to deal with those parallels between La bohème and our current pandemic?
Early on I became interested in how La bohème, which is obviously a story about love and art, is also a story about love and illness. And how can we tell a story about illness and love when people literally cannot touch each other? That sounds like a really bold concept, and I wanted to try and tell La bohème as a story of proximity and tactility without either of those things being possible. When you take that as a core concept, you realise it's universally relevant, and doesn't necessarily have anything to do with coronavirus. But I think our current situation nevertheless enables La bohème's themes to come through even more strongly, and shines a different light on the opera.
Aside from the question of illness, what other parallels do you see between La bohème and our current times?
Let me go off on a tangent for a moment. At the beginning of lockdown, I applied to be a voluntary phone advisor at Glasgow Helps, where we'd connect people with charities and other organisations, or even local individuals, who could help them with things like pharmacy pick-ups, arranging food parcels, childcare, benefits, or even just offering a friendly voice. I can't emphasise enough my respect for that organisation. More than that, the poverty that we see depicted in La bohème became very apparent to me from that experience. The feeling of community spirit that I experienced at Glasgow Helps is still here with us, and it's never been stronger, I think. I've seen that myself in Glasgow, and I think our city and our country have both done a lot to support the wider community.
You've come up with quite an unconventional staging that brings the performers and audience members together in the same space. Where did that idea come from?
It's been a bold move to make a site-specific, immersive La bohème in the car park of Scottish Opera's Production Studios! The idea is that the characters are all working in the arts, and they've ransacked Scottish Opera to try and survive from what they've found. They're living in trucks, but they've created their own space and their own community in the car park. Because of safety concerns, we can't use a chorus in the production, let alone a chorus of children. And when you remove those choruses from La bohème, Act II becomes a bit strange. But if we perform Act II on a platform in the middle of the space, our audience members then become the other visitors to Café Momus. By inviting the audience to become part of the action, they're helping us dramatically. And even before coronavirus, when would you be able to sit just five or six metres away from an opera singer in a performance? We've worked out a way to make it safe, of course, and we wouldn't be doing it unless we had.
You talked about transforming limitations into creative challenges – how do you feel you've gone about doing that?
I've had to turn things on their head, and say to myself that it's me who's decided on these restrictions. So, what rules do I want to impose? I want to see what happens if singers are three metres apart when singing, or two metres apart when not, and with no physical contact. And what happens if props cannot be shared? How does Mimì ask Rodolfo to light her candle, for example? How does he even know if her tiny hand is frozen? When you start considering these issues, you find there are solutions. And I'm very grateful to our Production Manager Amy Wilson and our Health and Safety Adviser Andrew Evans – it's been a real collaboration between the three of us. Amy and Andrew have ended up playing a similar role to that of a fight director or a choreographer – if we have a moment that we think might be particularly risky, we'll all risk assess it together. It's just a new way of working. And it might even set a template for a way of collaborating that becomes very relevant over the next few months.
Interview: Arranger Jonathan Dove
The composer of Flight and many other successful operas explains how creating chamber versions of opera classics inspired his later works
You made this smaller-scale arrangement of La bohème 35 years ago, in 1985. What were the circumstances behind it?
During the 1980s, I was earning my living as a repetiteur, and one company I played for was then called City of Birmingham Touring Opera – it's now Birmingham Opera Company. At that time, they toured all their productions, and the size of the orchestra they could use was down to what they could tour with. They went to venues that didn't necessarily have a pit, and there wasn't exactly an abundance of funding either, so they usually used around a 15-piece orchestra. La bohème was actually just one of several operas I arranged for them – La Cenerentola was the first one, and I also did Falstaff, The Magic Flute and even the Ring. I think I was allowed 18 players for the Wagner orchestra! Then later, in between orchestrating two acts of Flight, I also arranged The Cunning Little Vixen for them.
How did you find the experience of making those arrangements at that time?
I learned so much from all of them. It was a brilliant apprenticeship for a young would-be opera composer, in terms of scrutinising masterpieces of the opera repertoire one note at a time and thinking: why is this happening at this moment in the story, what is it supposed to feel like, and how can I make that happen with a much smaller orchestra? But I was always aiming for sound-alike orchestrations – it wasn't intended that the personality of the arranger should become manifest.
Weren't you ever tempted to put your own stamp on your arrangements?
I did do something different for The Magic Flute, actually. I made it into a kind of piano concerto at certain points – not throughout, but for some of Mozart's more flamboyant passages. So for the Queen of the Night's aria, for example, there was quite a lot of piano added. But it still sounded very Mozartian. I'd also been playing accordion for a while at that time – not very well, I should say – but I thought that might be a nice colour for Papageno. And I used a muted trumpet for Monostatos, and a saxophone in a couple of places – all in the hope of creating a bit of magic and colour to make up for what we were taking away with the quantity of instruments.
What advantages do you feel these smaller arrangements bring to the audience?
Something I loved about all of these touring productions was that having only a chamber orchestra meant that the audience could be much closer to the singers. You might lose some of the glamour of the orchestral sound, but in its place you have this immediacy of being so near to the singers, who are making the most powerful sound, and that makes for very engaging theatre. And when you've got 15 instrumentalists, it's actually nearly the same volume as with a full orchestra, just a different character to the sound.
You also needed to remove the chorus and children's chorus from the original version of La bohème. How did you deal with the changes to the score that that required?
That was a relatively simple matter, actually. I only had to re-engineer about one bar of music to make the cuts work in La bohème. The chorus and the children obviously bring a lot of colour, and they flesh out the world in which the story happens, but they don't actually change any of the events in the main storylines. With the Ring, on the other hand, I had a long process of working with director Graham Vick, calculating which scenes we could cut without making the story incomprehensible, and then my musical solution would inevitably involve some recomposing. Luckily that wasn't the case with La bohème.
Do you feel that these chamber arrangements have influenced your own, original operas?
Some of my first operas were chamber operas, so it was immediately a very valuable practical lesson. And actually, those arrangements have continued to pay off. I originally wrote one of my most recent operas, Mansfield Park, for piano duet and ten singers – it was designed literally as a chamber opera, to be performed in a chamber in stately homes. But when I saw it in a larger theatre, I realised a little orchestra would be great, so I rewrote it for almost exactly the same orchestra I used in these arrangements. With Flight, too, I've been asked to reduce it to a chamber version, but I'm not sure I could – I don't use the orchestra in quite the same way, and I'm not sure I could quite achieve the same orchestral sound of planes taking off and landing!
Article: Illness in opera
Disease leads to the cathartic demise of several key opera characters – but what do their ailments reveal about contemporary attitudes towards illness? David Kettle investigates
Opera is, as we know, obsessed with death. From Tosca to Dido and Aeneas, Kátya Kabanová to Madama Butterfly, Eugene Onegin to Wozzeck, the end of a life often represents the climax in an opera's drama, a moment of both catharsis and – strange though it may sound – profound emotional satisfaction, when the tragic event that's sometimes been signalled and anticipated from the opera's very beginning finally comes to pass.
Among the three main causes of operatic deaths – murder (occasionally execution), suicide and illness – it might be surprising to learn that illness is the least common, though it still accounts for a sizeable minority of demises in the opera house. This small but significant proportion of operatic downfalls, however, has led to a whole sub-genre of research and insight, one that combines opera and medicine, often carried out by individuals who are equally passionate about both. Spouses Linda and Michael Hutcheon – she a professor of English, he a professor of medicine, both opera experts – collaborated on the deeply informative book Opera: Desire, Disease, Death, for example. And long-time Scottish Opera supporter, Board member and former Friends Chairman Dr J Ian S Robertson, better known as an eminent professor of medicine, produced two detailed volumes on the subject – Doctors in Opera and Doctors, Diseases and Opera – both published by the Company and still available.

Our current Covid-obsessed times might feel like a peculiarly inappropriate moment to dwell on illness in opera. And you'd be forgiven for hoping for something lighter, something to distract you from the dangers and illness that are present among us. But what's opera about if not catharsis? By staring these questions in the face – as we unavoidably must with an opera like La bohème – we confront them, examine them, and hopefully transcend them. At least that's the theory.
An unholy trinity
For an illness to find its way onto the opera stage, however, it needs strong cultural connotations. It's hard to think of an opera that revolves around influenza, for example, so widespread and general are its associations. Accordingly, the unholy trinity of operatic diseases are cholera, syphilis and (dark king of them all) tuberculosis. And all three often seem – certainly in the world of opera, if not within culture more broadly – to be cast as forms of punishment for the supposed misdemeanours of their victims.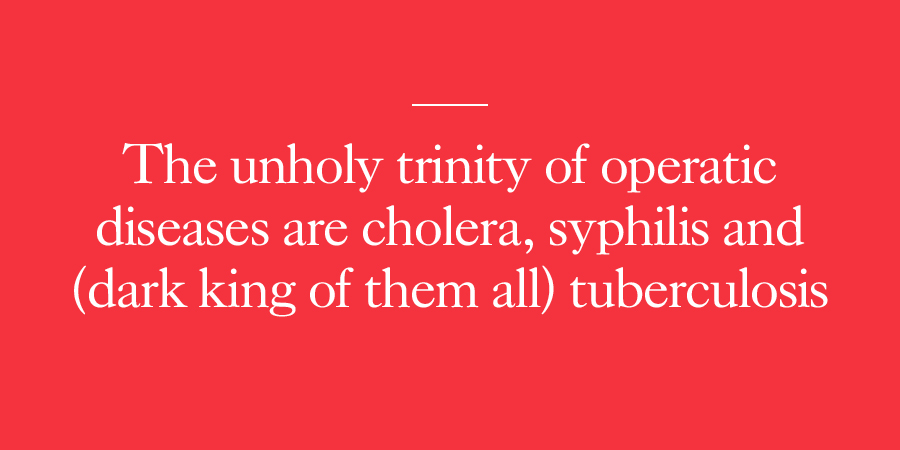 Tuberculosis – otherwise known as consumption, or white death, or by its ancient name of phthisis – stalks 18th- and 19th-century art like – well, like a plague. As the 18th century became the 19th, it was estimated that tuberculosis accounted for a quarter of all deaths in most European nations. Today, it still kills around two million annually, including several thousand in the UK.

It's the disease that has had by far the greatest impact right across the arts, both in content and production. Mimì's fatal condition is never directly identified by any of those names in La bohème, but from the symptoms we witness, it's clearly tuberculosis that kills her. Furthermore, Mimì lines up against a lengthy roster of consumptive figures across the arts. Just think of poor abandoned Fantine in Victor Hugo's Les misérables, who faithfully raises her illegitimate child Cosette yet ultimately succumbs to the disease. Or of Edvard Munch's famous painting The Sick Child (below). That image could have been a form of self-portrait: Munch himself almost died of the disease as an infant.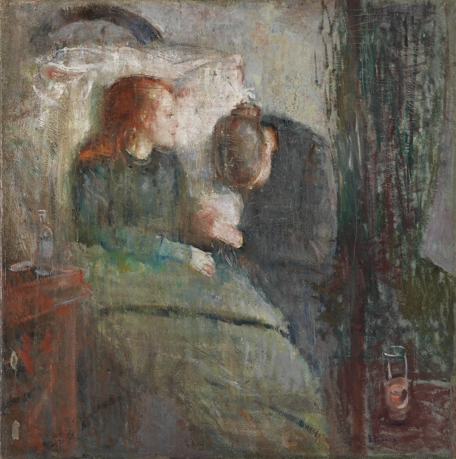 Indeed, the roll-call of 19th- and 20th-century artists who did die, usually at tragically young ages, from tuberculosis is truly breathtaking: from Keats and Shelley to Weber, Chopin and Szymanowski, as well as the Brontës (Emily, Anne, Charlotte and Branwell), Thoreau, Whitman, Kafka, Orwell and countless others. Robert Louis Stevenson's TB pursued him on his travels across the world, from Marseilles to New York, San Francisco to Sydney, and finally to Upolu in what's now Western Samoa, where he finally died – probably, ironically, from a cerebral haemorrhage – at the age of 44.
So strong were TB's apparent connections with artistic genius, however, that it was even suggested that the disease's 'infecting organism' generated a toxin that stimulated mental activity and creativity. TB produced delicate, pale, fragile individuals with shining eyes, a ghostly pallor and flushed, burning cheeks – just the same attributes thought to be possessed by an ardent lover, or by an archetypal Romantic artist, teetering between life and death, doomed but magically gifted with heightened artistic sensibilities.
A fashion for consumption
Under such conditions, it's hardly surprising – though perhaps somewhat shocking in today's pandemic world – that the consumptive look became downright fashionable, even something to actively aspire to. Alexandre Dumas fils, author of the book that inspired La traviata (which we're coming onto), wrote: 'It was the fashion to suffer from the lungs; everybody was consumptive, poets especially; it was good form to spit blood after any emotion that was at all sensational, and to die before reaching the age of 30.' Lord Byron reportedly told a friend he'd like to fade away from consumption because of the attention it would gain him from the opposite sex: 'The ladies would all say: Look at that poor Byron, how interesting he looks in dying!' Similarly, we may wonder why Rodolfo falls quite so quickly for Mimì. By the time of La bohème's premiere, the trope of the frail, fragile, consumptive beauty had become so embedded – and, indeed, so widely admired – that we might suggest, perhaps a little callously, that he's simply following fashion.
We've already mentioned Verdi's La traviata, one of the three key operatic works to feature consumptive heroines. The 1853 opera opens with a ball celebrating high-class courtesan Violetta's apparent recovery from her unnamed illness – though in his hushed, hesitant opening Prelude, the composer leaves us in no doubt as to Violetta's still fragile state. And accordingly, her tuberculosis returns with full force to consume her at the end of the opera.
Four decades later, Puccini's Mimì both continued and refreshed the image of the archetypal consumptive heroine. It's significant, however, that the defining feature of her illness in La bohème – her ice-cold hand – is mentioned in neither of the opera's source works, Henri Murger's Scènes de la vie de bohème or the play made of it by Théodore Barrière. That famous hand was a new addition to the opera by Puccini's librettists Giuseppe Giacosa and Luigi Illica. Giacosa was a close friend of prominent Italian actor Eleonora Duse, and spent much time with her while she herself was convalescing from TB. We can only assume that he added this memorable detail to the opera's libretto from personal experience of the specific symptoms of Duse's condition.
In the third of the three operas, Offenbach's The Tales of Hoffmann (premiered in 1881), it's poor Antonia in Act II whose remarkable vocal talents must remain silent lest she aggravate the condition she inherited from her mother, and follow her parent to an early grave. It's only when demonic quack Dr Miracle persuades Antonia to give full flow to her innate capabilities that she sings – with predictable consequences. It's probable, in fact, that Offenbach's Dr Miracle, and the ETA Hoffmann character on which he's based, were intended as a satire on medical incompetence in the face of a disease that doctors neither understood nor were able to treat. It's ironic, then, that Berlin microbiologist Robert Koch revealed his groundbreaking discovery of mycobacterium tuberculosis, the bacterium that causes TB, just a year after The Tales of Hoffmann's premiere.
Scientific breakthrough
Koch made his announcement on 24 March 1882. By that time, however, the disease had spread so widely within the general population, particularly in environments of squalour and poverty, that it had lost many of its Romantic connotations. Koch's discovery came after the premieres of The Tales of Hoffmann and La traviata, with their implicit notions that TB is caused by heredity or a decadent lifestyle, but before the first performance of La bohème, where the disease thrives among the poor in a overcrowded city. If it seems like Puccini might have been out to reflect the latest medical insights, we should remember that La bohème is based on a play and a novel that were created well before Koch's discovery. But when Rodolfo admits that it's fear that drives his desire to break up with Mimì in Act III, might there be a suggestion that, rather than dread of Mimì's inevitable death, it may be terror that he himself will become infected if he remains with her?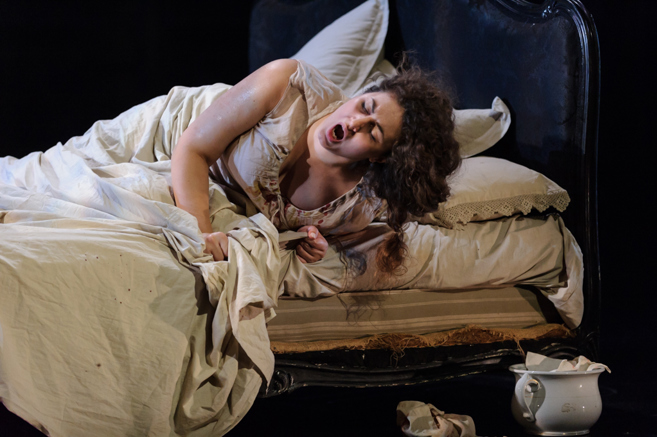 Anush Hovhannisyan (Violetta) in Sir David McVicar's production of La traviata, Scottish Opera 2017
Leaving Offenbach's waif-like Antonia aside, there are clear similarities, too, between Violetta and Mimì's cases of consumption. We might argue that both are being somehow punished by the disease for their lifestyles – more obviously in the case of Violetta's supposed decadence and debauchery, but also perhaps in the case of Mimì's choice of a bohemian, artistic lifestyle, and the poverty associated with it. Both women also renounce romantic relationships shortly before finally giving into their tuberculosis. It's as if in giving up their fights for love, both Violetta and Mimì also give up their fights for life.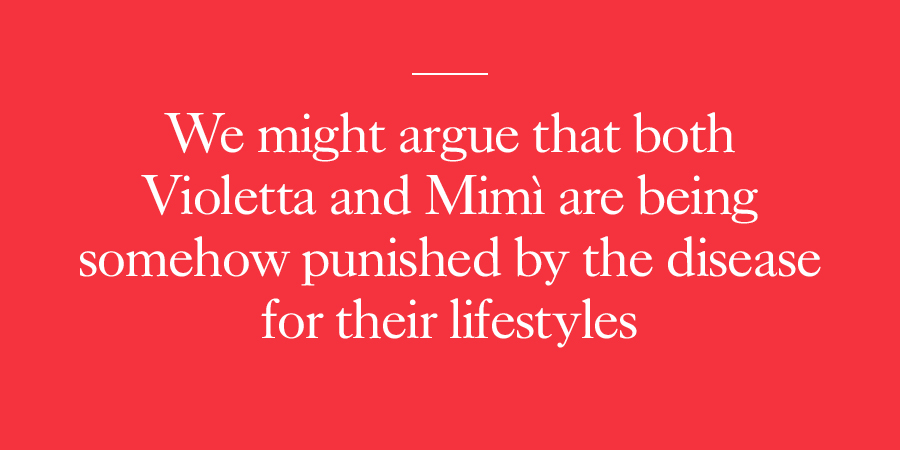 In this romanticised perspective on the illness, tuberculosis is something that those with the condition should take up arms against, wage war on, battle with until they gain victory over it. This notion of 'fighting' a disease is something that has caused alarm, too, since the start of the coronavirus pandemic. If Covid patients haven't 'battled' the virus sufficiently hard, the often used metaphor goes, they'll 'lose the fight' against the disease – and suffer the fatal consequences. Surviving illness thereby becomes a matter of personal character, even choice. Those with sufficient strength of will survive and recover, but those without – well, we know what happens to them.
This kind of characterisation has been widely condemned during the coronavirus pandemic, and rightly so. But it's nothing new. Cultural commentator Susan Sontag explored it in depth in her 1978 essay Illness as Metaphor – written, though she doesn't mention it in the text, while she herself was being treated for breast cancer. In the essay, she singles out La bohème and La traviata for special mention, as works that tie together notions of character and illness, associating tuberculosis with particular psychological traits. By conceptualising disease in this way, Sontag argues, and by using the language of warfare, we implicitly blame the victim for their own affliction. If this seems far-fetched, consider that Sontag wrote Illness as Metaphor at a time when there was a particular fad for psychotherapeutical cures for cancer, as though by changing their own personality, the sufferer could indeed win the 'war' against the disease.
Plagues and punishments
In the real world, tuberculosis affects men and woman equally, but in opera, it's invariably women who are the sufferers. Operatic syphilis sufferers, however, are almost exclusively men – though, inevitably, it's (almost) always women who infect them. And syphilis's cultural associations with sexual transgression, of course, could not be clearer.
The opera that arguably deals most overtly with syphilis adds to its moral condemnation a hefty dose of religion. The gaping, suppurating, never healing wound in Amfortas's side – in Wagner's Parsifal – offers a clear parallel with intensely painful gummas or lesions caused by late-stage syphilis, as numerous commentators have pointed out. The King of the Grail Knights received the wound, we discover late in the opera, after falling for the seductive charms of the beautiful Kundry, who's now reduced to a half-mad crone who seems unable to leave him alone. Indeed, despite its aura of Christian mysticism, Parsifal is stuffed full of sexual shenanigans, from Klingsor's self-castration to avoid his own seduction, to the semi-seduction of Parsifal himself by Kundry. If we see the opera as lining up risky sexual freedom against wholesome, God-fearing obedience, it's natural that the incurable affliction at the centre of it all should be an STD.
Turning to the third in our trio of operatic afflictions, there's surely no more powerful operatic evocation of cholera than in Britten's Death in Venice. Again, the disease is a punishment, in this case an unstoppable plague sweeping in from the East (now, where have we heard that before?) to smite down the writer Aschenbach for his forbidden love for the beautiful Polish boy Tadzio. Indeed, Britten's vivid evocations of Venice itself capture its uncanny mix of spectacular, breathtaking beauty and alienating decay, as the disease descends on the city apparently as a punishment for its own excesses. In the end, however, it's Aschenbach himself who abandons himself to both his taboo desires and his disease-ridden downfall, after dream-like philosophical debates between Apollo (embodying control) and Dionysus (characterising wild abandon). Not for nothing was the plague seen in ancient Greece as a brutal intervention by the gods, a way to upend all natural laws.
Tuberculosis, syphilis and cholera are very much still with us, of course, even if they can now be treated and controlled – in rich Western countries, at least. If we have a more contemporary equivalent, it might be AIDS – which was again seen as an apparently unstoppable scourge in the 1980s and 1990s, but is now largely controllable with medication (even if no vaccine has been found for the Human Immunodeficiency Virus despite decades of research). AIDS hardly made it into the opera house. One notable exception, however, is Peter Eötvös's 2004 Angels in America, which distills Tony Kushner's seven-hour magic realist epic theatrical masterpiece down to a mere 180 minutes, dispensing with much of the play's richness and wild flamboyance in the process.
Opera in Covid times
It's hardly an easy time to face the issue of illness as depicted in opera. But perhaps that also makes it the best time: when these issues are vivid in our minds, we can see these themes in opera with a new freshness and immediacy. Indeed, if something of lasting value can emerge from our current circumstances, it's possibly in terms of awareness. In 2019, for example, British Columbia's Centre for Disease Control sent nurses to take part in panel discussions alongside Vancouver Opera's production of La bohème – to raise awareness that it's a disease that's still very much among us, and one of many.

There's a major question, of course, about how opera companies might contemplate staging these disease-themed operas while the reality of disease and death is all too apparent around us. The conundrum is made all the more difficult, and relevant, by the fact that the Covid pandemic has made the very existence of arts organisations themselves all the more precarious. Nonetheless, like this unconventional production of La bohème, surely the solution is to use these opportunities to explore abiding ideas of vulnerability and compassion, love and community – questions that have never been more relevant than in our pandemic times.
David Kettle is Scottish Opera's Programme Editor. He is also a music critic for The Scotsman and The Daily Telegraph, and has written about music for a broad range of publications including Classical Music, The Strad, The List, The Times and BBC Music Magazine. 
Biographies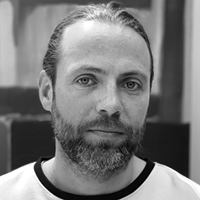 artpistol Projects – Murals
artpistol Projects (Ali Smith) has been painting inside and outside since 2011, as well as creating, curating and collaborating with Scottish street artists and emerging talent in projects across the country's shared spaces. Regular collaborators artpistol Gallery (Suzie Carter), based in Glasgow's West End, have helped to blur the lines between street and gallery spaces. Future works includes a climate change mural project in 2021. Special mention goes to artist Coll Hamilton for his involvement in La bohème's murals.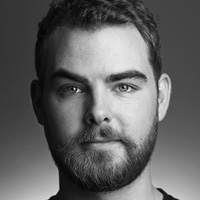 Arthur Bruce – Schaunard
Scottish baritone Arthur Bruce is The Robertson Trust Scottish Opera Emerging Artist 2019/20. He is a graduate of the Royal Conservatoire of Scotland's Opera School, the Royal Northern College of Music, English National Opera's Opera Works programme and Scottish Opera's Connect Ensemble. He is a Britten-Pears Young Artist.
Scottish Opera appearances: Angus The Narcissistic Fish, Amadeus & The Bard, Opera Highlights Spring 2020.
Operatic engagements include: title role Gianni Schicchi (RCS Opera School); Papageno The Magic Flute (Berlin Opera Academy); Zurga The Pearl Fishers (Edinburgh Grand Opera); Guglielmo Così fan tutte (London Young Sinfonia); Wolfram Tannhäuser (Edinburgh Players Opera Group); Sam Trouble in Tahiti (RCS Opera School); Prince Yamadori Madama Butterfly (Bowdon Festival Opera).
Andrew Burnside – Lighting
Andrew Burnside has worked in Scottish Opera's electrics department since 2011. As Lighting Supervisor, he has re-lit several productions including Inés de Castro, Rusalka and, most recently, Nixon in China. He previously worked on numerous musicals in London's West End, and toured with English National Ballet and Denmark's Schaufuss Balletten.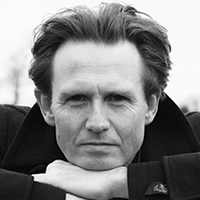 Francis Church – Alcindoro
Born in Liverpool, baritone Francis Church studied at the Royal Scottish Academy of Music and Drama and London's National Opera Studio, winning Scottish Opera's John Noble Competition and the Verdi Prize at the National Mozart Competition.
Scottish Opera appearances: Innkeeper The Fiery Angel, Zaretsky Eugene Onegin, Dumas Andrea Chénier, Monterone Rigoletto, Schaunard La bohème, Kromov The Merry Widow, Dancaïre Carmen, Speaker/Second Priest The Magic Flute.
Elsewhere, he has sung roles including Sharpless Madama Butterfly, Danilo The Merry Widow, Escamillo Carmen, Figaro The Barber of Seville and The Marriage of Figaro, Belcore L'elisir d'amore, Eisenstein Die Fledermaus, Dumas Andrea Chénier, Sid Albert Herring, Guglielmo Così fan tutte, Fieramosca Benvenuto Cellini, Schaunard La bohème, title role Macbeth, Smirnov The Bear, Balstrode Peter Grimes, Scarpia Tosca and Germont La traviata.
He recorded the role of Bracaccio in Balfe's Satanella, conducted by Richard Bonynge, and premiered the roles of Giovanni Baldini in John Frederick Hudson's Demimondaine and St Magnus in Gemma McGregor's Story of St Magnus.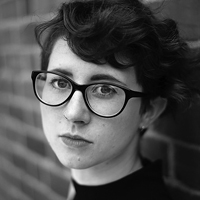 Roxana Haines – Director
Theatre and opera director Roxana Haines is Staff Director at Scottish Opera, where her previous productions have included Opera Highlights Autumn 2019 and Spring 2020 and Fox-tot!, as well as Puccini's Edgar and Mascagni's Silvano and Iris as part of the Opera in Concert series. She studied at Goldsmiths, University of London, and received an MA in Advanced Theatre Practice from London's Royal Central School of Speech and Drama. She has also trained in a wide range of art forms, specialising in devised theatre and also working with puppetry, physical theatre, movement and circus. As an assistant director she has worked with companies including the Royal Opera, Opera Holland Park and Garsington Opera, as well as with the Aix-en-Provence Festival. As a revival director, Roxana has worked throughout Europe with the European Network of Opera Academies, touring the children's show La petite flûte enchantée to Lisbon, Madrid and Luxembourg. With Scottish Opera she has been Assistant Director for Tosca, Kátya Kabanová and Ariadne auf Naxos. She also leads and facilitates workshops in music and drama, working this year with the Scottish Opera Young Company Gateway for 14- to 17-year-olds.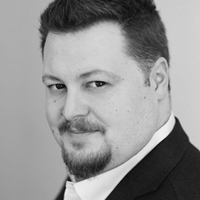 David Ireland – Colline
Scottish Opera debut
British bass-baritone David Ireland studied at London's Guildhall School of Music and Drama, and the National Opera Studio. He is currently an English National Opera Harewood Artist.
Operatic engagements include: Figaro The Marriage of Figaro (Welsh National Opera); Bartolo The Barber of Seville, Speaker/Second Armed Man/Priest The Magic Flute, Second Priest/Judge of the Dead The Mask of Orpheus, Colline (English National Opera); Colline (Avignon Opera); Leporello Don Giovanni (Garsington Opera); Brander The Damnation of Faust (Three Choirs Festival); Leporello (Théâtre des Champs-Élysées); Kuligin Kátya Kabanová (Lorraine National Opera); High Priest Nabucco (Montpellier Opera); Achilla Julius Caesar (Bury Court Opera).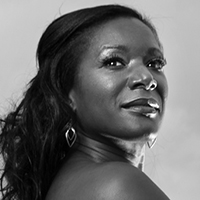 Elizabeth Llewellyn – Mimì
Scottish Opera debut
Born in London, soprano Elizabeth Llewellyn studied at Manchester's Royal Northern College of Music and the National Opera Studio. She won the inaugural Voice of Black Opera Competition/Sir Willard White Award in 2009.
Operatic engagements include: Ludovina The Yellow Sofa by Julian Philips (Glyndebourne); Countess The Marriage of Figaro, title role Luisa Miller, Mimì (English National Opera); Elsa Lohengrin, Fiordiligi Così fan tutte, Donna Elvira Don Giovanni (Magdeburg Theatre); title role Suor Angelica, Giorgetta Il tabarro, title role Madama Butterfly (Royal Danish Opera); Magda de Civry La rondine, title role Manon Lescaut, Fiordiligi, Countess, Donna Elvira (Opera Holland Park); Governess The Turn of the Screw (Arcola Theatre); Bess Porgy and Bess (Metropolitan Opera, Royal Danish Opera, Seattle Opera); title role The Merry Widow (Cape Town Opera); title role The Iris Murder (Hebrides Ensemble); Margherita/Elena Mephistopheles (Chelsea Opera Group); title role Aida (Bielefeld Opera).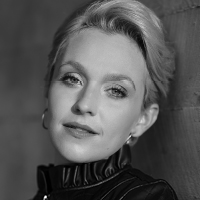 Rhian Lois – Musetta
Scottish Opera debut
Welsh soprano Rhian Lois studied at Cardiff's Royal Welsh College of Music and Drama, and at London's Royal College of Music and National Opera Studio.
Operatic engagements include: Papagena The Magic Flute (Royal Opera House Covent Garden); Zerlina Don Giovanni (Santa Fe Opera); Nannetta Falstaff (The Grange Festival); Valencienne The Merry Widow, Susanna The Marriage of Figaro, Governess The Turn of the Screw, Atalanta Xerxes, Frasquita Carmen, Young Woman Between Worlds by Tansy Davies, First Niece Peter Grimes, Yvette The Passenger by Weinberg, Musetta, Papagena (English National Opera); Angelika Figaro Gets a Divorce by Elena Langer (Grand Théâtre de Genève); Adele Die Fledermaus (Welsh National Opera); Pamina The Magic Flute (Nevill Holt Opera); Eurydice Orpheus by Telemann (Classical Opera).
Anthony Moffat – Leader, The Orchestra of Scottish Opera
Born in the Borders, Anthony Moffat trained at London's Royal Academy of Music with the Armenian soloist and leader Manoug Parikian. As a member of the Da Vinci Trio, he has toured Scotland and appeared on BBC Radio 3. His career as orchestra leader began when he became co-leader of the Hallé, and he took up the post of Leader of The Orchestra of Scottish Opera in 2000. He has appeared as guest leader at Opera North, and with the Bergen Philharmonic Orchestra, BBC Concert Orchestra, BBC Scottish Symphony Orchestra, Bournemouth Symphony Orchestra, Royal Scottish National Orchestra, Royal Liverpool Philharmonic Orchestra, City of Birmingham Symphony Orchestra, National Symphony Orchestra of Ireland and the Orchestra of Welsh National Opera. He has also been invited to guest lead the BBC Symphony Orchestra. He plays a fine Italian violin made in 1695 by Giovanni Grancino.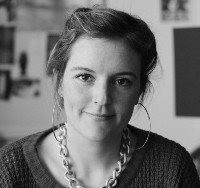 Anna Orton – Designer
Paper and Tin Laura Attridge - English Touring Opera; Enough of Him Justin Audibert - National Theatre of Scotland; The Effect Audrey Sheffield - English theatre Frankfurt; A Christmas Carol Ben Occhipinti - Pitlochry Festival Theatre; Extraordinary Wall o̶f̶ ̶S̶i̶l̶e̶n̶c̶e̶ Theatre Ad Infinitum - Bristol Old Vic Theatre/tour ; Our Church Nik Partridge - Watermill Theatre; Philistines Donnacadh O'Briain - Jerwood Vanbrugh Theatre; Messiah Tom Morris - Bristol Old Vic Theatre/Bridgewater Hall Manchester/UK Cinema release; Trojan Women Sally Cookson - Bristol Old Vic studio; King Lear Tom Morris - Bristol Old Vic Theatre Royal; Arachnophilia Sarah Bradley - Dublin Fringe Festival; No Kids Theatre Ad Infinitum - National+International tour; South Western The Wardrobe Ensemble - Tobacco Factory Theatre Bristol; Make More Noise Lisa Gregan - Bristol Old Vic Theatre; One Small Step Toby Hulse - Oxford Playhouse BT/Tour; Scene Stealer Tamsyn Russell - Dance Base Edinburgh; The Last Queen of Scotland Jemima Levick - Stellar Quines (co-produced NTS and Dundee REP) Edinburgh Festival/Dundee REP; Elixir John Walton - Underbelly Southbank Centre/Edinburgh Festival/Tour; Divine Chaos of Starry Things Sasha McMurry - Stepping Out co-production London (Best Design Nominee: OffWestEnd); Champ Jesse Jones - Tobacco Factory, Bristol.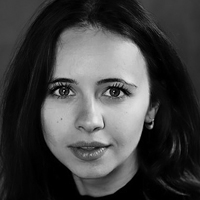 Jessica Rhodes – Actor/Dancer/Movement Director
Jessica Rhodes graduated from London's Royal Academy of Dramatic Arts last year.
While in training she performed in plays including Richard III, Much Ado About Nothing, Medea, Don Juan Comes Back from the War, Linda, Limberham and Into The Woods.
She made her professional stage debut earlier this year in Lucy Prebble's The Sugar Syndrome (The Orange Tree Theatre, London) receiving a nomination for an Off West End Award and, more recently, a nomination for The Stage Debut Award 2020.
Film includes Artemis Fowl (Walt Disney).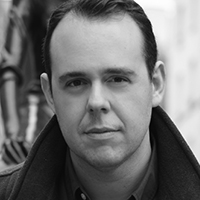 Samuel Sakker – Rodolfo
Born in Australia and now resident in London, tenor Samuel Sakker studied music at the Queensland Conservatorium. He was a member of the Jette Parker Young Artists Programme at the Royal Opera House, Covent Garden, from 2014 to 2016. He won the 2017 Wagner Society Singing Competition and second prize at the inaugural Grange Festival International Singing Competition, as well as being the recipient of an International Opera Awards bursary.
Scottish Opera appearance: Tikhon Kátya Kabanová
Operatic engagements include: Pollione Norma, Baroncelli Rienzi (Melbourne Opera); Des Grieux Manon Lescaut (The Grange Festival); Florestan Fidelio (Lyric Opera Ireland); Ulrik Miss Julie by Alwyn (BBC Symphony Orchestra); Don José Carmen (Danish National Opera); Erik The Flying Dutchman (Opéra de Rennes, Angers Nantes Opéra, Dutch Touring Opera, Cape Town Opera); Cavaradossi Tosca (English Touring Opera); Alfredo La traviata (Royal Opera House Covent Garden, New Zealand Opera, Melbourne Opera); Faust Faust et Hélène by Lili Boulanger (Royal Stockholm Philharmonic Orchestra, BBC Symphony Orchestra); title role Sardanapalo by Liszt (Suoni dal Golfo Festival, Italy); Laertes Hamlet by Brett Dean (Adelaide Festival); David The Mastersingers of Nuremberg (State Opera of South Australia).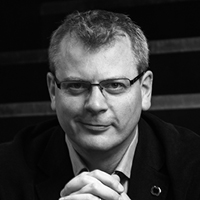 Stuart Stratford – Conductor
Stuart Stratford is Music Director of Scottish Opera. He studied conducting at the University of Cambridge with David Parry, and with Ilya Musin at the St Petersburg Conservatoire.
He joined Scottish Opera in 2015 as the Company's sixth Music Director, joining a distinguished succession that originated with the Company's founder, Sir Alexander Gibson.
For Scottish Opera, he has conducted productions of The Telephone, Tosca, Jenůfa, Rusalka, Pelléas et Mélisande, La bohème, Greek, Flight, Eugene Onegin, Kátya Kabanová, Anthropocene (world premiere), Breaking the Waves and the groundbreaking Pagliacci in 'Paisley Opera House'.
He introduced the popular Sunday Series of lesser-known Operas in Concert, which has featured such titles as L'amico Fritz, Le villi, Iolanta, Francesca da Rimini, Aleko, Edgar, Silvano and Iris.
In the UK he has worked with Opera North, Welsh National Opera, Opera Holland Park, English National Opera, the Buxton Festival and Birmingham Opera, in repertoire ranging from Giovanni d'Arco to Satyagraha. He is known for his expertise in Russian and Czech music, and his passion for bringing opera to new audiences outside of a traditional theatre setting.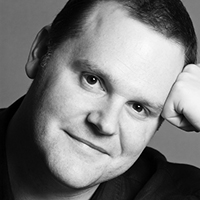 Roland Wood – Marcello
Born in Berkshire, Roland Wood studied at Manchester's Royal Northern College of Music and London's National Opera Studio. He won second prize at the 2000 Kathleen Ferrier Awards.
Scottish Opera appearances: Scarpia Tosca, Golaud Pelléas et Mélisande, Conte di Luna Il trovatore, Escamillo Carmen, Robert Storch Intermezzo, Papageno The Magic Flute, Sonora La fanciulla del West, Dr Falke Die Fledermaus, Marcello/Schaunard La bohème, Albert Werther, Essential Scottish Opera 2001.
Operatic engagements include: Nottingham Roberto Devereux (Welsh National Opera); title role Rigoletto (Canadian Opera Company, Michigan Opera Theatre, Opera Theatre of St Louis); Scarpia (Stuttgart State Opera, Grange Park Opera); Ford Falstaff, Roucher Andrea Chénier (Royal Opera House Covent Garden); title role Macbeth (Opera Theatre of St Louis); Germont La traviata (Santa Fe Opera, Opera North, Welsh National Opera, Dutch Touring Opera); Renato Un ballo in maschera (Canadian Opera Company, Welsh National Opera, Grange Park Opera, Dutch Touring Opera); Pilgrim/John Bunyan The Pilgrim's Progress, Count The Marriage of Figaro, Paolo Simon Boccanegra, Alfio Cavalleria rusticana, Zurga The Pearl Fishers, Oedipus Thebans by Julian Anderson – world premiere, Henry Kissinger Nixon in China, Don Fernando Fidelio, Marcello, Papageno (English National Opera).
Orchestra
The Orchestra of Scottish Opera
Leader Anthony Moffat
5 & 8 September 2020
First Violins
Anthony Moffat
Frances Pryce †
Timothy Ewart
Sharon Haslam
Second Violins
Angus Ramsay * †
John Robinson
Malcolm Ross
Gemma O'Keeffe
Violas
Lev Atlas * †
Mary Ward
Alison Hastie
Cellos
Martin Storey *
Sarah Harrington
Sonia Cromarty
Andrew Huggan
Emily Walker
Double Basses
Peter Fry *
May Halyburton
Flute
Ewan Robertson
Oboe
Amy Turner * †
Clarinet
Nicholas Ross *
Bassoon
Janet Bloxwich * †
French Horns
Sue Baxendale * †
David Pryce
Trumpet
Paul Bosworth
Trombone
Cillian Ó Ceallacháin *
Timpani
Ruari Donaldson * †
Percussion
Jay Allen *
Harp
Saida de Lyon *
Banda
Clarinets
Joseph Pacewicz
Lesley Bell
Trumpets
Brian McGinley
Stephanie Mitchell
Percussion
Scott Mackenzie
Glynn Forrest
10, 12 & 13 September 2020
First Violins
Katie Hull § †
Terez Korondi
Sian Holding
Michael Larkin
Second Violins
Giulia Bizzi
Liz Reeves
Helena Zambrano Quispe
Maria Oguran
Violas
Rachel Davis
Shelagh McKail
Ian Swift
Cellos
Su-a Lee
Marie Connell
Aline Gow
Double Basses
Tom Berry †
Christopher Freeman
Flute
Janet Larsson
Oboe
Kirstie Logan
Clarinet
Lawrence Gill †
Bassoon
Heather Brown
French Horns
Lauren Reeve-Rawlings
Ian Smith
Trumpet
Simon Bird †
Trombone
Alan Pash
Timpani
Louise Goodwin
Percussion
Jo McDowell
Harp
Helen Thomson
Banda
Clarinets
Janet Laird
Alan Bacchetti
Trumpets
Andrew Connell-Smith
Alistair Douglas
Percussion
Kate Openshaw
Patrick Nolan
§ Assistant Leader
* Section Principal
** Guest Section Principal
† Visiting Tutor to the Royal Conservatoire of Scotland
Production Team
PRODUCTION TEAM
Assistant Director
Katie Smith
Assistant Conductor
Derek Clark
Repetiteurs
Susannah Wapshott
Fiona MacSherry
Production Manager
Amy Wilson
Costume Supervisor
Lorna Price
Stage Supervisor
Ben Howell
Props Supervisor
Marian Colquhoun
Stage Manager
John Duncan
Deputy Stage Manager
Donald Ross
Assistant Stage Managers
Kieron Johnson
Marian Sharkey
Additional Technical Team
additional technical TEAM
Stage Technician
Alexandru Barau
Deputy Wardrobe Mistress
Emma Butchart
Hair & Make-up Supervisor
Alison Chalmers
Electrics Chargehand
Rebecca Coull
Electrics Chargehand
Jak Coventry
LX Programmer
Neil Foulis
Stage Wingman
Zane Gray
Scenic Artist
Louis Guy
Hair & Make-up Assistant
Natalie Hargreaves
Flyperson
Heather McKennan
Scenic Craftsperson
Aimee Moorhead
Running Props Supervisor
Katie Todd
Set made by Scottish Opera Workshops
Props made by Scottish Opera Props Department
Costumes made by Scottish Opera Costume Department 
Sound supplied by The Warehouse
Sound Engineer
Douglas Martin
Sound Technician
Aidan Thomson
Additional props donated by:
National Theatre of Scotland
Reset Scenery
Merlin Currie, Royal Conservatoire of Scotland
The Friends of Scottish Opera