Sponsored by Dunard Fund
Supported by Falstaff Appeal donors, the Alexander Gibson Circle, Garfield Weston Foundation (Weston Culture Fund) and Scottish Opera Endowment Trust
Giuseppe Verdi
Falstaff
 New production
A co-production with Santa Fe Opera
 Opera in three acts by Giuseppe Verdi
Libretto by Arrigo Boito after Henry IV Parts 1 and 2 and The Merry Wives of Windsor by William Shakespeare
First performed at La Scala, Milan on 9 February 1893
First performance of this production at the Scottish Opera Edington Street Production Studios on 3 July 2021
Sung in English
English translation by Amanda Holden
Performances
Scottish Opera Edington Street Production Studios, Glasgow
3, 7, 10, 13, 15, 17 July 2021
Festival Theatre Edinburgh
Part of Edinburgh International Festival
8, 10, 12, 14 August 2021
Glasgow performances at 7pm, Edinburgh performances at 7.15pm
 Audio-described performances on 10, 13, 15, 17 July in Glasgow; 12, 14 August in Edinburgh
The performance will last approximately 2 hours and 30 minutes, including an interval of 20 minutes between Acts 2 and 3
Welcome
On behalf of everyone at Scottish Opera, welcome back!
It is a huge relief for the company to be performing live opera again – and an immense joy to also return to planning, building and crafting these very special outdoor performances of Verdi's Falstaff.
One of the silver linings of the COVID-19 cloud has been the opportunity to work with the extraordinary Scottish Director and Designer Sir David McVicar, whose home is now back in Glasgow. David has been with us for every step of this journey to present Falstaff; the demanding set-build with our workshop team led so ably by Edd Smith; collaborating with our Head of Costume Lorna Price to create the beautiful costumes you'll see; and conjuring up clever solutions with our Head of Props Marian Colquhoun. Every moment in this production has been so thoroughly researched, before being lovingly crafted.
Creative thinking has allowed our Music Director Stuart Stratford to include the full Orchestra of Scottish Opera, along with a full Chorus, despite the restrictions performing organisations are living under. As well as all the richness this production brings, we really hope you are able to have a proper laugh and a really enjoyable evening.
Our exceptional cast is led by two of last year's stars of La bohème – Roland Wood as Sir John Falstaff, and Elizabeth Llewellyn as Alice Ford.
I'd like to extend my huge thanks and express my considerable pride to the entire team at Scottish Opera for their dedication to bring you 'live' opera with Falstaff. And of course, thanks to you too, not only for trusting us to make your experience at today's performance as safe as it is artistically fulfilling, but also for your patience with our plans going forwards.
Scottish Opera remains hugely grateful to the Scottish Government for its ongoing core funding and the Dunard Fund for its generous gift that has made a production of this scale possible.
We are also thrilled to have support from such a large number of Falstaff Appeal donors, the Alexander Gibson Circle, the Garfield Weston Foundation (Weston Culture Fund) and the Scottish Opera Endowment Trust. Thank you all.
We hope you enjoy Verdi's fast-paced, life-affirming comedy.
Alex Reedijk
General Director
Cast
 Sir John Falstaff
Roland Wood
Fenton
Elgan Llŷr Thomas
Ford/Mr Brook
Phillip Rhodes 
Dr Caius
Aled Hall
Bardolph
Jamie MacDougall
Pistol
Alastair Miles
Alice Ford
Elizabeth Llewellyn
Nannetta
Gemma Summerfield
Meg Page
Sioned Gwen Davies
Mistress Quickly
Louise Winter
Robin
Fergus Wood
Actors
Lauren Ellis–Steele
Jamie Francis
Caleb Hughes
Josh Kiernan
Allan Othieno
Sally Swanson 
Children
Oscar Clive
Ava-Simran Dhillon-Dileri
Euan Kirwan
Maya Lei
Creative Team
Conductors
Stuart Stratford & Derek Clark (15 Jul)
Director and Designer 
Sir David McVicar
Lighting Designer
Lizzie Powell
Choreographer
Andrew George
Assistant Set Designer
Hannah Postlethwaite
Associate Costume Designer
Lorna Price
Biography: VERDI
Born: Le Roncole near Busseto, 1813    Died: Milan, 1901
The son of an innkeeper, young Verdi was offered a grant to study in Milan but was turned down by the Conservatoire. He persevered but tragedy struck by the time he had completed his first two (relatively unknown) operas. In quick succession, his wife and two young children died. By the age of 27 he was left prostrate with grief and declared he would abandon music altogether. Persuaded to write one more opera, Verdi found himself catapulted to fame and undisputed prominence after Nabucco premiered in 1842.
Verdi rapidly consolidated his operatic ascendancy across Europe but he was frequently at odds with local censors because the politics of his operas invariably attacked authority. In 1853 a bold decision to write La traviata for Teatro La Fenice in Venice gave Verdi a popular success that also tackled a contemporary issue, that of 'the fallen woman'. Even so, Verdi once again locked horns with the censors and was forced to set the opera in the early 1700s.
In later years Verdi was hugely in demand, culminating in a commission to write an Egyptian opera, Aida, for the Royal Opera House in Cairo in 1871. He then hit an operatic block. His next new opera, Otello, was not premiered until 1887, when it was hailed as his masterwork.
Much of Verdi's mature work was inspired by Shakespeare, which he read in translation. As well as Otello, he completed Macbeth (1847, revised 1865) and Falstaff was completed in 1893. At his death left sketches for an opera based on King Lear. The subject of daughters searching for a surrogate father and fathers for daughters runs through much of his work.
In old age Verdi lived well on his royalties and kept an interest in politics, passionately supporting the cause of Italian unification. He lived for many years with the singer Giuseppina Strepponi, whom he married in 1859. After her death in 1897 he ceased to compose altogether.
Adrian Mourby
Award-winning author and columnist for Opera Now magazine
Synopsis
Sir John Falstaff has fallen on hard times. Holed up in the seedy Garter Inn near the town of Windsor, leeched on by his old drinking companions Bardolph and Pistol, and with a mounting bill he cannot possibly pay, he nevertheless remains irrepressibly optimistic and resourceful…
ACT I Scene 1: The Garter Inn
Falstaff and his cohorts have spent a drunken night with the local, very wealthy Dr Caius. Caius bursts into the inn the following morning, accusing them all of robbing his pockets and trashing his house. Falstaff smoothly evades the accusations and Caius storms away, swearing to never drink again in such disreputable company. The landlord of the inn presents Falstaff with his bill. A crisis ensues, but Falstaff reveals to Bardolph and Pistol his latest plan to make money. He intends to seduce the wives of two rich merchants and fleece their husbands' purses. He has set his sights on Alice Ford and Meg Page, both wealthy wives of Windsor and has written passionate, albeit identical love letters to each of them. However, Bardolph and Pistol refuse to deliver these letters, citing their honour as veterans of combat. Falstaff orders his page, Robin, to deliver them instead. Turning on his companions, he demolishes their idea of honour and in a sudden fit of anger drives them out of the inn, making them destitute.
Scene 2: The Garden of Ford's House
Bursting with indignation, Meg Page has rushed to her friend Alice Ford to show her the letter Falstaff has sent. Alice has also received her letter from Falstaff and together with Alice's daughter Nannetta, and their neighbour Mistress Quickly, they examine the missives, finding them identical. The women decide to exact revenge. Meanwhile, the furious Bardolph and Pistol, in search of some cash, have warned Mr Ford of Falstaff's plan to seduce his wife. They are joined by Dr Caius and also the young, impoverished Mr Fenton, who longs to marry Nannetta, although Ford favours the wealthy Caius for his daughter's hand. Unknown to each other, the two groups of women and men plot different means of revenge. Alice and Meg will send Quickly as an emissary to Falstaff to suggest an assignation; Ford will go in disguise to lure him into a trap. Meanwhile, Nannetta and Fenton steal moments for romance.
ACT II Scene 1: The Garter Inn
Bardolph and Pistol (now in Ford's pay) beg to re-join Falstaff's service and he accepts them both back. Unexpectedly, Mistress Quickly also arrives with messages from Alice and Meg. She tells Falstaff that both women are utterly smitten and that Alice in particular will make herself available this very day, once her husband is absent, between two and three in the afternoon. Falstaff congratulates himself on his conquest. Bardolph now introduces another visitor. Ford enters, disguised as Mr Brook, a fabulously wealthy man but an inept lover. He tells Falstaff that he is passionately, although hopelessly in love with Alice Ford. Furthermore, he is prepared to offer Falstaff money if he can accomplish her seduction; If such a great lover as Falstaff can do this, then surely there might be hope for him? Falstaff proudly informs Mr Brook that the seduction of Alice is already in hand and withdraws to dress himself for the assignation. Astounded by this turn of events, Ford is consumed by jealousy. He swears to be revenged on his wife and her would-be lover. Falstaff returns in all his finery and sets out for Ford's house, arm in arm with "Mr Brook".
Scene 2: Ford's House
The wives of Windsor are eagerly anticipating their revenge. However, Nannetta is miserable and tells her mother that Ford has decided to formally betroth her to Dr Caius. Alice immediately refuses to accept her husband's choice and reassures her daughter that this marriage will never happen. Mistress Quickly arrives, breathless, with news of her successful meeting with Falstaff and the women barely have time to arrange the room before he arrives. Quickly, Meg and Nannetta hide as Falstaff begins his seduction of Alice. He is soon interrupted by Quickly, who runs in to tell Alice that her jealous rival, Meg is on her way. Alice hides Falstaff behind a screen as Meg enters to play her part, pretending that Alice's husband is heading home to catch the lovers together. The hidden Falstaff is duly terrified, but the joke suddenly turns sour when Quickly rushes back in to tell Alice that Ford really is on his way to confront his wife and kill her lover. Raging, Ford bursts in, accompanied by Caius, Bardolph and Pistol. He curses Alice and proceeds to ransack the house, searching everywhere for Falstaff, emptying a laundry basket in his fury. Ford rushes away to search upstairs and the women bundle Falstaff into the empty basket, covering him with the dirty linen while Alice runs off to summon some servants. Meanwhile, Fenton and Nannetta slip behind the screen to share some stolen kisses. Ford bursts back in and the lovers are heard kissing behind the screen. Believing Alice and Falstaff are hiding together, he gathers the other men as Falstaff wails from inside the laundry basket at Meg and Quickly. The screen is torn down to reveal the young lovers, only increasing Ford's fury. He turns Fenton out of the house and continues the search. Alice emerges from hiding and orders her servants to tip the contents of the basket out of the window into the river below. An astonished Ford returns just in time to witness his wife's revenge.
INTERVAL
ACT III Scene 1: Outside the Garter Inn
Falstaff has hauled himself out of the river and staggered back to the Garter Inn. Miserable and soaked to the skin, he rails against the wickedness of the world but is soon revived by a tankard of hot mulled wine. Suddenly, Mistress Quickly appears with a letter from Alice. Falstaff furiously refuses to hear her, but Quickly persuades him that Alice is blameless for the afternoon's misadventures and is keenly awaiting another assignation with him, at midnight in the secrecy of Windsor Park, under the fabled Herne's Oak tree. To spice things up, Alice asks that her lover should come disguised as the legendary ghost of the park, Herne the Hunter. Falstaff is intrigued and beckons Quickly to come inside the inn with him to talk further. The whole meeting, however, has been planned and overheard by Alice and her husband, and also Meg, Caius, Nannetta and Fenton. Alice means to end her vengeance with an act of reconciliation, involving a masquerade of fairy folk. She casts her companions in their various roles and everyone goes their separate ways to get ready. Quickly leaves the inn, but hides as she overhears Ford plotting with Dr Caius to trick his wife by blessing the union of the Doctor and Nannetta as part of the masquerade. She slips away to warn the other women of his plan.
Scene 2: Herne's Oak in Windsor Park
Near midnight, Fenton is the first to arrive at Herne's Oak, singing of his love for Nannetta. He is soon joined by his lover and the other women who quickly dress him in an identical costume to the one Caius will wear in the masquerade. Everyone hides as Falstaff is heard approaching, disguised as requested in Alice's letter. As the nearby church clock strikes twelve, Alice appears and tells Falstaff that Meg is unable to contain her longing for him anymore and will soon join them. Falstaff is delighted at this turn of events, but when Meg arrives, she feigns terror, telling them she has seen a band of fairies and witches approaching the oak tree. Alice and Meg vanish into the darkness and Falstaff is confronted by the troupe of masqueraders heading his way. Terrified, he falls to the ground. Disguised as the Fairy Queen, Nannetta gathers her court around her. All now disguised, Alice, Meg, Quickly and the men join them and Bardolph, disguised as a devil reveals the prostrate Falstaff. The maskers scold and torment Falstaff for his lecherous behaviour, pinching and rolling him around on the ground. But Falstaff recognises the foul stench of Bardolph's breath and unmasks him. The company also unmask. Falstaff realises that he has been punished and made a fool of, but pulls himself together and with great humanity manages to turn his humiliation into a comic triumph. Ford announces that the revels will end with the betrothal of the Queen of the Fairies and Caius leads a figure veiled in white from the trees. Alice asks her husband to also bless the nuptials of another young couple and he agrees. But when the veils and masks are lifted, it turns out Caius' bride is none other than Bardolph, quickly changed into a fresh disguise. And Ford has given his daughter to Fenton. Nannetta begs her father's forgiveness and Ford, now made as big a fool of as Falstaff, has to agree. The wives of Windsor are triumphant and Falstaff leads the whole crew in a song of laughter and reconciliation.
Article: Verdi's Falstaff
The joyous finale of Giuseppe Verdi's last opera, Falstaff, begins 'Tutto nel mondo è burla' ('Everything in the world is but farce'). It was a fitting epitaph to the fifty-four years Verdi had spent in pursuit of his operatic career amid the vagaries of publishers, impresarios, singers, musicians, audiences and critics. Now, aged eighty, he signed his legacy with a score that looked both forwards and back: forwards to a new understanding of the possibilities of opera and back to the principles, characters and conventions threading through his past works.
First staged before an expectant and celebrated audience at La Scala in Milan on 9 February 1893, Falstaff was Verdi's third setting of a Shakespearean text, preceded by Macbeth in 1847 and Otello in 1887. (A plan to compose a version of King Lear during the early 1850s was shelved on the death of his librettist, Salvadore Cammarano; later attempts made to revive the project with Antonio Somma came to nothing.) Together, these three operas constitute a striking engagement with Shakespeare's texts.
What drew a nineteenth-century Italian composer to a late sixteenth-century English playwright? Mostly, Verdi's concept of la vera arte ('the true art'). When he tried to explain this term, he often turned to Shakespeare (dubbed 'Papa') and what he described as the dramatist's capacity to 'invent truth'. For Verdi, this was a profoundly more inspiring approach than the scientific devices of emerging naturalism, with its emphasis on photographic realism. In a letter to his publisher Giulio Ricordi in 1880, he wrote: 'Ah, progress, science, verismo…! Shakespeare was a verista, but he did not know it. He was a verista from inspiration; we are veristi by design, by calculation…..Art that lacks spontaneity, naturalness and simplicity is no longer art.' In other respects too, Verdi found Shakespeare's works 'operatic', as a form of theatre that encompassed conflicted characters, heightened language, awe-inspiring effect, the supernatural, pathos and tragedy alongside prose, the quotidian, comedy and rusticity — elements that similarly informed the composer's own attempts to shape a libretto into lyric drama.
And it was to Shakespeare that Verdi returned for his final two operas. He had assumed that his operatic career, consisting then of some twenty-five works, had concluded in 1871 with the lavish spectacle of Aïda, in which notions of French grand opera were fused with Italianate style and conventions. A change in direction toward sacred music was seemingly confirmed by Verdi's Messa da requiem in 1874. But a revision of Simon Boccanegra (originally composed for Venice in 1857) with the playwright and fellow composer Arrigo Boito for La Scala in 1881 led to their collaboration on Otello in 1887. Its resounding success persuaded Verdi to begin work on a new project, to be written, Verdi commanded, 'in the greatest secrecy'. This new opera was to be composed simply in order to 'amuse' himself — not, as in the hated 'galley-years' (anni di galera) of his early career in the 1840s, as a burdensome task governed by financial pressures and the demands of the operatic marketplace. And unlike all but Verdi's second, ill-starred opera (Un giorno di regno, 1840), it was to be a comedy: Falstaff.
Yet Falstaff proved to be no mere casual diversion drawing Verdi's career to a close, but rather a fresh flowering of creativity. After a rehearsal just prior to the premiere, Verdi's wife, Giuseppina Strepponi, wrote: 'On first impression, it appears to be a new genre, even the beginning of a whole new art of music and poetry!' Falstaff was not just an adroit marriage of Shakespeare's The Merry Wives of Windsor and Henry IV, but an Italian 'translation' in the broadest sense. Boito returned to one perceived fourteenth-century source of Shakespeare's drama, Ser Giovanni Fiorentino's Il pecorone, as well as embedding ideas from Boccaccio's The Decameron and lines from Ugo Foscolo.
But it was through the music that this Italianised Falstaff was most clearly defined. Verdi's score was, in James Hepokoski's words, 'an aesthetic statement' that articulated a new direction for the quintessential Italian element of opera — song — in conscious opposition to the German 'symphonic' school led by Wagner. Falstaff is a score in which the richness and variety of musical ideas, rhythmic and harmonic details, is simply astonishing, and one where even the smallest melodic fragment has song-like qualities.
Falstaff was also 'new' in other senses. The protagonist finds himself at the mercy of four feisty Tudor townswomen (Alice, Mistress Quickly, Meg and Nanetta), whose superlative collaboration orchestrates his downfall. If tears seemed the lot of many of Verdi's earlier heroines, here, laughter is their dominant expression. Indeed, the opera revisits and upturns many of those earlier themes: passionate love, parenthood, jealousy, betrayal, conspiracy, vendetta, disguise. Comedy was the vehicle that permitted such subversion. In the conventions underlying Italian opera since the eighteenth century, tragedy marked out an idealised sphere where moralities could be tested and challenged, and where male and female roles often struggled against or within essentialised gender identities. In contrast, comedy showed the world as it was. Here, as in real life, the portrayal of gender was much more nuanced and flexible: women could freely display an energetic agency in pursuit of their desires, men could be hapless, misguided dupes.
The female characters in Falstaff were of course reflections of their original Shakespearean selves. But they also chimed with changing ideas of womanhood in Italy of the 1890s. As elsewhere in Europe and beyond, the movement for female suffrage was acquiring considerable momentum, encapsulated in the image of la donna nuova, or the 'New Woman'. To what extent Verdi himself subscribed to that movement is not altogether clear. He voiced his opposition to women's entry into higher education but at the same time thought that women should be permitted to study medicine and become doctors. He had, after all, spent his life among professional female singers and musicians — some of the only women at the time able to pursue a career in the public gaze and thus obtain financial independence. His second wife, Giuseppina Strepponi, was not merely a formidable soprano in her own right but actively collaborated with Verdi on Il trovatore as well as undertaking various administrative responsibilities in the management of his career. And while Verdi the composer produced two of nineteenth-century Italian opera's most wilfully passive female characters, Gilda in Rigoletto and Desdemona in Otello, Verdi the man was impatient of any similarly self-sacrificing propensities among his female friends. His approach to countess Clara Maffei's separation from her husband (the poet Andrea Maffei) in the late 1840s was compassionate and forthright: be 'selfish' and do what is right for you, he counselled her, and pay no heed to the petty moralising of others.
In the female quartet of Falstaff, then, there are perhaps both echoes of Verdi's real experiences with women as well as a timely onstage counterpart to notions of 'la donna nuova' offstage. Led by Alice (sung by Emma Zilli), whom Verdi described as 'full of the devil' and the 'most important role after Falstaff', these women vigorously set about righting the wrongs that befell many of Verdi's earlier heroines. The would-be adulterer or male predator is trounced, the jealous husband ridiculed, the overbearing father outwitted. True love wins the day, whether that of the young lovers Nannetta and Fenton, the married couple of Alice and Ford, or simply the community's ultimate acceptance and embrace of all its members without exception.
One other expression of feeling or even 'true love' deserves a mention. The critical reception of Falstaff was mostly appreciative of the score's innovative qualities, but the audience on that and succeeding nights remained slightly puzzled — despite the theatre's best efforts, ticket sales flagged. Puccini's Manon Lescaut, which had appeared just eight days earlier at the Teatro Regio in Turin, would prove to be a far more popular success. Verdi himself, however, who had supervised the rehearsals and coached the singers, would later recall the production of Falstaff as, 'a splendid, passionate epoch, in which one breathed only art!' Many years afterwards, the conductor Arturo Toscanini discovered a letter in Verdi's handwriting in the autograph score:
All is finished!
Go, go, old John…
Be on your way,
for as long as you can…..
Enchanting, eternal rogue,
Ever true, behind different masks,
at every time, in every place!
Go….go….
On your way On your way
Addio!!!
This moving farewell speaks to an intense relationship between composer and protagonist, evident also in earlier letters between Verdi, Boito, and Giulio Ricordi. 'Il Pancione' ('Potbelly') was their affectionate term for Falstaff. During the composition process, the distinction between opera and character became increasingly blurred, as Verdi revealed to Boito: 'Potbellly is on the road to madness. There are days when he doesn't move, sleeps and is a bad mood; at other times he shouts, runs, jumps, rages like the devil…I let him sober up a bit, but if he persists, I'll put a muzzle and a straitjacket on him.' The machinations of Falstaff the character even found some echo in the off-stage manipulations of the singer playing Falstaff, Victor Maurel, who craftily attempted to secure unheard-of control over the role in performances beyond the first Milanese production. Perhaps it is not surprising that Verdi took to citing 'Tutto nel mondo è burla' in his letters when expressing his exasperation at some latest folly in the opera business. When he wrote those final lines, 'Go, go, old John', his valediction to the 'enchanting, eternal rogue' was conceivably also an adieu to the spirit of Italian opera, which had by turns enthralled and sometimes appalled him across the years, but for which he never lost his affection.
Susan Rutherford
Author of Verdi, Opera, Women
Article: Good Sir John
' know thee not, old man: fall to thy prayers;
How ill white hairs become a fool and jester!
- Prince Hal, Henry IV Part II William Shakespeare

Sir John Falstaff – as conjured up by Shakespeare, and by Giuseppe Verdi – is a paradoxical figure combining despicable roguery and genuine pathos. In Verdi's opera Falstaff and the Shakespeare play that inspired it we see him bested by the three merry wives of Windsor and yet able to laugh jovially at his defeat.
In the first two plays in which Shakespeare featured the old knight (Henry IV Parts I & II) and in his offstage death in a third, Henry V, the Falstaffian paradox is more aggressively heightened however. In the world beyond Merry Wives of Windsor Falstaff is cruel, cowardly, dishonest, callous and selfish, yet at the same time Falstaff is also fun. He is loving, and he is so very, very alive. Jack Falstaff brightens up any room into which he rolls. As he himself warns Prince Hal in Henry IV Part I, "Banish plump Jack, and banish all the world".
Part of the appeal of John Falstaff is that he's a quicksilver character, mutating as the situation evolves. At the same time, his girth suggests a man who loves all the pleasures this carnal life has to offer.
Another essential characteristic of Falstaff is his age. As witnesses to his roguery, we do not want Sir John to succeed in his petty scams, and yet we are sorry when we see a poor old man thrown into the stinking Thames in a laundry basket (Merry Wives). Yes, Falstaff was up to no good, but a man of his age should be left with some shreds of dignity. Shakespeare's John Falstaff is not just old but a relic of earlier times. His kind no longer occupy a place of importance in late Elizabethan / early Jacobean society when Shakespeare was writing.
By the beginning of the reign of James I (1603) the figure of the English knight had moved on from being perceived as a paragon of mediaeval virtue and chivalry to a figure of fun, even mockery. Elizabeth had been willing to sell a knighthood like Falstaff's to someone with reasonable ability who could also line the royal purse; but under King James there was a frantic, right royal trade in knighthoods and other noble titles. The new Scottish king had arrived in London with very little money. He quickly recognised that here he could subsidise the lavish lifestyle he greatly desired by selling offices simply to the highest bidder.
This decline can be traced through Shakespeare's writing. In his early history plays, written 1591-93 knights – such as Sir William Lucy (Henry VI Part 1), Sir John Stanley (Henry VI Part 2) and Sir William Stanley (Henry VI Part 3) – are loyal leaders of men, warriors and trusted administrators. But Shakespeare's later knights – men like Sir John Falstaff in 1597 (Henry IV Part 1), and Sir Toby Belch and Sir Andrew Aguecheek in 1601 (Twelfth Night) – reflect how this once chivalric title was falling into disrepute. In Henry IV Part 1 the fat knight hides at the Battle of Shrewsbury rather than lead his men in service of the king. Shakespeare was aware how rapidly English society was changing at the end of Elizabeth's reign and that change would soon speed up with the arrival of King James in 1603.
Part of William Shakepeare's genius was to bring to his satiric depiction of the disreputable, cowardly knight the tragi-comic figure of the old man at the end of his life.
The scheming Senex (old man) had been a staple of comedy that went back hundreds of years, at least to Greek comedy of Menander (c.342 BC – c.290 BC) where he was usually intent on thwarting the plans of young lovers. This character, later adopted into Roman comedies of Plautus and Terence as Senex Iratus, was often the son's rival for the hand of the heroine – but always defeated.
In the Middle Ages the comic old man reappeared as the Vecchio (old man) of Italy's Commedia dell'arte. In sixteenth century Venice, the author and actor Andrea Calmo was famous for his comic villain Il Magnifico who evolved into Pantalone in the seventeenth century. But when Shakespeare wrote his two plays about King Henry IV (c1596-7) he drew only partially on Senex for what is perhaps the greatest incarnation of the comic old man, Sir John Falstaff. Shakespeare's depiction of Falstaff also drew directly on the English morality plays in which the wicked, lusty figure of Vice was deliberately written to make us laugh with him – thereby making us all complicit in his misdeeds and admonished by his punishment. William Shakespeare was possibly the first dramatist to make the classical Senex also a tragic character. Despite all the rebukes that are levelled at Falstaff by just about anyone who has dealings with him – thief, liar, glutton, coward, boaster and corrupter of youth – he remains an engaging character, hilarious in the easy way in which he gets away with so much. Yet he breaks our hearts when he is spurned by the young man he loves as a son:
'I know thee not, old man: fall to thy prayers;' says Prince Hal, as he pauses to snub Falstaff after he has been crowned King in Henry IV Part II. 'How ill white hairs become a fool and jester!'. 'The king hath killed his heart' claims Mistress Quickly as Falstaff dies soon after, offstage, in the sequel play, Henry V (1599).
Shakespeare's masterstroke was to depict his comic villain with that very compassion which is the product of Renaissance Humanism. He created a villainous character at whom we could laugh, and yet for whom we could still feel great sympathy. So popular a figure was Falstaff in Shakespeare's time that, according to Nicholas Rowe in his Life of Shakespeare (1709), Queen Elizabeth "commanded him to continue it for one play more, and to show him in love."
Shakespeare may have been the first dramatist to depict the old man as equally comic and sad, but many others followed. The adventures of Cervantes' Don Quixote were published in 1605 with the figure of the comic, old man at odds with society quickly becoming a major trope in France. In Moliere's In L'école des femmes (1662) the comic old man was Arnolphe, a foolish dotard unable to stop the 17-year old he wishes to marry falling in love with his own son. In Molière's Les Fourberies de Scapin (1671) he is Géronte (literally "old man") unable to prevent any of his children marrying whom they choose. The playwright also used a similar scenario in L'avare (1668) wherein Harpagon, a 60-year old miser wants to marry a young woman who is already in love with his son. These blustering but sadly comic old men became a staple of the new European art form, opera continuing through into the nineteenth century, often as basso-buffos such as Rossini's Dr Bartolo who is outwitted by the lovers Almaviva and Rosina in Il barbiere di Siviglia. Similarly, Donizetti's Don Pasquale is once again an elderly figure prevented from marrying the woman he wants – and generally humiliated – because love and success are the preserve of youth in such comedies. Rossini also created Don Magnifico in La Cenerentola, a foolish old man who sees his chance of a comfortable old age lying with marrying off one of his two daughters to Prince Ramiro. When the prince choses Magnifico's mistreated stepdaughter instead, he has to humiliate himself to beg her forgiveness. You can even trace Falstaff as far as Puccini's Alcindoro, Musetta's ageing lover in La bohème, a man who cannot compete with Marcello when the painter wants her back and who is left footing the bill for everyone's meal at Café Momus. Or in Richard Strauss' Der Rosenkavalier where ageing, bonviveur Baron Ochs is short of money and finds his fiancée more attracted to a younger man. Ochs' late-night attempts at seduction are actually derailed in the last act by a well-orchestrated sting that recalls Falstaff's downfall in great Windsor Park.
So why is it that the folly of such old men nearing the end of their disreputable lives amuses and yet also saddens us so much? We may be fond of their delusions (as in Don Quixote) or baulk at their self-delusion (as with Ochs in Der Rosenkavalier) but then any large gulf between aspiration and achievement is always painfully comic.
And yet, simultaneously sadness is inescapable with these flabby old fools as they make mistakes – or escape by the skin of their teeth – because we know things are only going to get worse for them. Falstaff may escape from the Thames this time – and his emergence like a fat, drowned rat draped in soggy smalls is funny – but it's also sad because next time he may not have the strength to heave himself out of the river. As the elderly Duke of Gloucester says in Shakespeare's King Lear  'We have seen the best of our times'; it is all downhill from now on. And when Sir John Falstaff agrees with Justice Shallow's lament, 'We have heard the chimes of midnight, Master Shallow' (Henry IV Part II) he is admitting it's unlikely they will ever go on such escapades again. Their days of lying in Saint George's field with Jane Nightwork are over, but so is their time. Falstaff's relevance to Jacobean society has passed. The fat knight has had his day.
Adrian Mourby
Award-winning author and columnist for Opera Now magazine 
Biographies
Eddie Chamberlin ( Cover: 8, 10, 12 Aug 2021) 
Born in Nottingham, Eddie studied at London'sThe Poor School, which showcases working class actors and helps them find their feet in the acting industry. Since then, he has been treading the boards at the Edinburgh Festival with Replay (Onstage Tonight) and starred in the BBC Soap Doctors. He can be seen on Netflix's The Girl On The Train (Bollywood production) which was given its international release in February 2021. This is Eddie's first time working with Scottish Opera and his first ever opera production.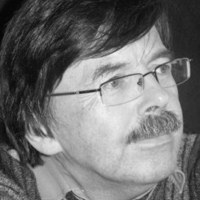 Derek Clark –Conductor
Derek Clark is Scottish Opera's Head of Music. He was born in Glasgow and studied at the Royal Scottish Academy of Music and Drama, Durham University and London Opera Centre. He joined Welsh National Opera's music staff in 1977 as a repetiteur and staff conductor, and joined Scottish Opera as Head of Music in 1997.
Scottish Opera appearances: Samson, The Magic Flute, Don Giovanni, The Marriage of Figaro, Così fan tutte, The Barber of Seville, The Italian Girl in Algiers, L'elisir d'amore, Fidelio, Rigoletto, Il trovatore, La traviata, Macbeth, Falstaff, Orpheus in the Underworld, The Pirates of Penzance, The Mikado, Carmen, Manon, La bohème, Tosca, Madama Butterfly, Eugene Onegin, Hansel and Gretel, The Burning Fiery Furnace, Inés de Castro, Five:15 (2008-10), The Lady from the Sea by Craig Armstrong – world premiere; Clemency by Sir James MacMillan – Scottish premiere; The Trial by Philip Glass – Scottish premiere. He also appeared with Jamie MacDougall in Lauder, and has devised 22 Opera Highlights/Essential Scottish Opera programmes.
Besides his work as accompanist, coach, arranger and composer, he has assisted Sir Roger Norrington and Richard Egarr at the Edinburgh International Festival and is Musical Director of the Dundee Choral Union.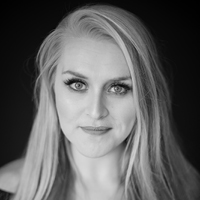 Sioned Gwen Davies (Meg Page)
Born in Colwyn Bay, North Wales, Sioned Gwen Davies studied at London's Guildhall School of Music and Drama and National Opera Studio. She represented Wales at the 2017 BBC Cardiff Singer of the World Competition. Among her awards, she won first prize at the 2009 Llangollen International Musical Eisteddfod, and first prize at the 2009 National Eisteddfod of Wales. She was a Scottish Opera Emerging Artist in 2013/14.
Scottish Opera appearances: Voice 3 The Diary of One Who Disappeared, Kate The Pirates of Penzance, Opera Highlights 2015, Eduige Rodelinda, Lady in Waiting/Second Witch Macbeth, Marta Iolanta, Third Dryad Rusalka, Pitti-Sing The Mikado, Stewardess Flight, Olga Eugene Onegin, Maddalena Rigoletto, Third Lady The Magic Flute, Second Secretary Nixon in China.
Operatic engagements include: Tisbe La Cenerentola (West Green House Opera); Pitti-Sing The Mikado (English National Opera); Margarida The Yellow Sofa by Julian Philips (Glyndebourne); Olga Eugene Onegin, (Valladolid Opera); Second Lady The Magic Flute (Longborough Festival Opera).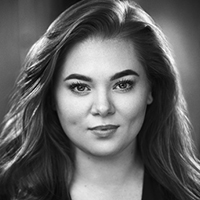 Lauren Ellis-Steele (Actor)

Theatre credits include: Peter Gynt (National Theatre, London), Wicked (UK Tour), Myth:The Rise And Fall Of Orpheus (The Other Palace, London), Cinderfella (Tron Theatre, Glasgow), Girls' Night Oot! (Tour), Mammy Goose (Tron Theatre, Glasgow), Alice In Weegieland (Tron Theatre, Glasgow), Little Shop Of Horrors (Websters Theatre, Glasgow), I Will Survive (Tour), Divas Unleashed (Tour), Intermezzo (Scottish Opera)
Workshop Credits Include: Our Ladies Of Perpetual Succour (National Theatre Of Scotland)
Television Credits Include: 6 Degrees Season 1-3 (BBC Northern Ireland), The Crash (BBC Three).
Andrew George (Choreographer)

Andrew George trained at Laban Dance Centre and worked as a dancer for Matthew Bourne before beginning his career as an opera choreographer. He has choreographed productions for some of the most prestigious opera houses across the globe.
Scottish Opera credits: Der Rosenkavalier, The Rake's Progress and La Traviata.
His work elsewhere includes productions across the UK, at the Royal Opera House, English National Opera, Glyndebourne Festival Opera; WNO, Opera North and Grange Park Festival. In Europe his work has been seen at the Vienna Staatsoper, Salzburg, La Scala, Opera De Paris, Liceu Barcelona, Teatro Real Madrid, Théâtre des Champs-Élysées, La Monnaie Brussels, Frankfurt Oper, Opéra National du Rhin, Theatre de Chatelet, Royal Danish Opera Copenhagen. In the USA he has choreographed productions at the Metropolitan Opera; Chicago Lyric Opera; San Francisco Opera and Dallas Opera, as well as productions for Canadian Opera, Opera Australia and the New National Theatre Tokyo.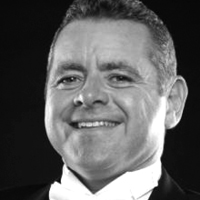 Aled Hall (Dr Caius)

Welsh tenor Aled Hall studied at the University College of Wales, Aberystwyth, and at London's National Opera Studio.
Scottish Opera appearances: Spoletta Tosca, Borsa Rigoletto, Alméric Iolanta.
Operatic engagements include: Valzacchi Der Rosenkavalier (Royal Swedish Opera); Pang Turandot, Dance Master Manon Lescaut, Spoletta Tosca (Royal Opera House Covent Garden); Mr Upfold Albert Herring (Salzburg State Theatre); Maintop Billy Budd, Gherardo Gianni Schicchi, Valzacchi Der Rosenkavalier (Opera North); Don Basilio/Don Curzio The Marriage of Figaro, Beadle Bamford Sweeney Todd, Monostatos The Magic Flute, Scaramuccio Ariadne auf Naxos, Remendado Carmen (Welsh National Opera); Don Basilio The Magic Flute, Bardolph Falstaff, Frisellino Le pescatrici by Haydn (Garsington Opera); Flaminio L'amore dei tre re by Montemezzi, Chekalinsky The Queen of Spades, Isèpo La Gioconda, Lord Cecil Roberto Devereux, Trabuco The Force of Destiny, Ser Toldo Berardengo Francesca da Rimini by Zandonai, Arturo Lucia di Lammermoor, Borsa Rigoletto, Don Basilio/Don Curzio The Marriage of Figaro, Alméric Iolanta (Opera Holland Park); Gastone La traviata (English National Opera); Messenger Aida (Bergen National Opera); Vézinet Il cappello di paglia di Firenze by Rota, Ippia Saffo by Pacini, Danilowitz L'étoile du nord by Meyerbeer (Wexford Festival Opera).
On the concert platform, he has performed works including Orff's Carmina Burana with the BBC Concert Orchestra, Offenbach's Fantasio with the Orchestra of the Age of Enlightenment, Mercadante's I normanni a Parigi with the Philharmonia Orchestra, and Mozart's Requiem with the London Mozart Players.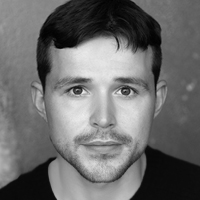 Caleb Hughes (Actor)

Theatre credits include: San Diego, Peter Pan, Attempts on Her Life, Wilf and the Whale, Julius Caesar, Philistines and Middletown (all RCS). Sense (Royal Court London in association with the National Youth Theatre) Banana Boys (Hampstead Theatre. London).
Television credits include Outlander.
Caleb was set to perform in Scottish Opera's A Midsummer Night's Dream before it was sadly cancelled, and so is especially delighted to have the opportunity to perform in Falstaff.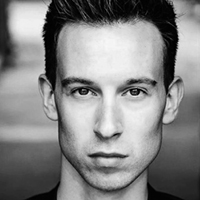 Josh Kiernan (Actor)

Theatre credits include: Rusalka (Scottish Opera) 42nd Street, Evita (Bill Kenwright) Christmas in New York (Lyric Theatre West End) Broadway to West End (Theatre Royal, Drury Lane) Gypsy  (Dundee Rep) Sleeping Beauty (Chris Jordan Productions) All Shook Up (Citizens Theatre) Copacabana (Citizens Theatre) Parade (Dundee Rep Theatre).
Josh started his training at Yvonne Gray School of Dance then went onto full time training at Knightswood Secondary School at The Dance School of Scotland then trained at Arts Educational Schools London gaining a BA Hons in Musical Theatre Performance.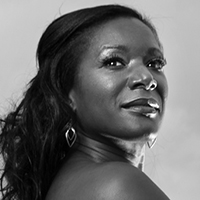 Elizabeth Llewellyn (Alice Ford)
Born in London, soprano Elizabeth Llewellyn studied at Manchester's Royal Northern College of Music and the National Opera Studio. She won the inaugural Voice of Black Opera Competition/Sir Willard White Award in 2009.
Scottish Opera appearances: Mimì La bohème
Operatic engagements include: Ludovina The Yellow Sofa by Julian Philips (Glyndebourne); Countess The Marriage of Figaro, title role Luisa Miller, Mimì La bohème (English National Opera); Elsa Lohengrin, Fiordiligi Così fan tutte, Donna Elvira Don Giovanni (Magdeburg Theatre); title role Suor Angelica, Giorgetta Il tabarro, title role Madama Butterfly (Royal Danish Opera); Magda de Civry La rondine, title role Manon Lescaut, Fiordiligi Così fan tutte, Countess The Marriage of Figaro, Donna Elvira Don Giovanni (Opera Holland Park); Governess The Turn of the Screw (Arcola Theatre); Bess Porgy and Bess (Metropolitan Opera, Royal Danish Opera, Seattle Opera); title role The Merry Widow (Cape Town Opera); title role The Iris Murder (Hebrides Ensemble); Margherita/Elena Mephistopheles (Chelsea Opera Group); title role Aida (Bielefeld Opera).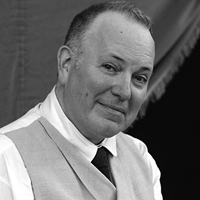 Jamie MacDougall (Bardolph)

Born in Glasgow, tenor Jamie MacDougall has sung with Scottish Opera, Opera Holland Park, English National Opera and Opera North, as well as with companies across Europe and Canada. He has also presented Grace Notes and Classics Unwrapped on BBC Radio Scotland, as well as regularly presenting broadcasts for BBC Radio 3.
Scottish Opera appearances: Dancing Master Ariadne auf Naxos, Sir Harry Lauder Lauder.
Jamie has performed as a soloist with pianists including Malcolm Martineau, Susan Tomes, Graham Johnson, Roger Vignoles and Julius Drake, and has sung at the Edinburgh International Festival, Perth Festival Australia, and the Salzburg and Aldeburgh festivals. In 2017 he was artist in residence at the St Andrews Voices festival. His extensive discography of more than 40 releases covers Baroque and Classical music, as well as German, Scottish and English song.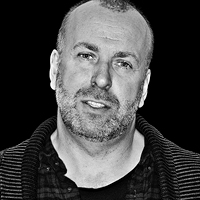 Sir David McVicar (Director and Designer)

David McVicar was born in Glasgow and trained as an actor at the Royal Scottish Academy of Music and Drama (now the Royal Conservatoire of Scotland). He was knighted in 2012 for his services to opera and made Chevalier de L'Ordre des Arts et des Lettres by the French Government.
Scottish Opera credits: Pelléas and Mélisande, The Rake's Progress, Così fan tutte, La traviata, Madama Butterfly, Der Rosenkavalier, Idomeneo.
His productions have been staged across the UK, including Le nozze di Figaro, Salome, Adriana Lecouvreur, Aida, Les Troyens and Death in Venice at the Royal Opera House. Der Rosenkavalier, The Turn of the Screw, and Médée at the English National Opera, also Die Meistersinger von Nürnberg and Die Entführung aus dem Serail at Glyndebourne Festival Opera. He has worked extensively In Europe at the Théâtre des Champs-Élysées Paris, Opéra National du Rhin Strasbourg, Gran Teatro del Liceu in Barcelona, Festival D'Aix-En-Provence, Teatro La Scala in Milan, Royal Danish Opera House Copenhagen, Salzburg Festival amongst others.
In the USA he has directed numerous productions at The Metropolitan Opera New York, including Anna Bolena, Il Trovatore, Maria Stuarda, Giulio Cesare, Cavalleria Rusticana and Pagliacci, Roberto Devereux, Tosca and Norma.
He has also worked at the Lyric Opera of Chicago, San Francisco Opera, Canadian Opera and Opera Australia.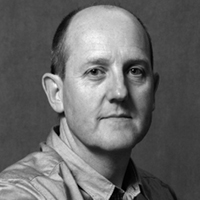 Alastair Miles (Pistol)

Alastair Miles hails from Harrow and was a professional flautist before starting his singing career. He studied at the Guildhall School of Music and Drama and the National Opera Studio, and won both the John Christie Award and the Decca Kathleen Ferrier Prize.
Scottish Opera appearances: Arkel Pelleas & Melisande
He has appeared at most of the world's leading opera houses, including The Metropolitan Opera New York, La Scala Milan, Vienna State Opera, Royal Opera House, San Francisco Opera and Glyndebourne, in repertoire ranging from Handel to Stravinsky. In the UK he regularly appears at English National Opera, Welsh National Opera and Opera North. He has also appeared with many of the world's leading orchestras, including the New York Philharmonic Orchestra, London Symphony Orchestra, Philharmonia Orchestra, San Francisco Symphony Orchestra, Dallas Symphony Orchestra and Royal Concertgebouw Orchestra. He features on more than 100 CDs, including a solo arias disc for Chandos and a recently released Lieder recital of Brahms and Wolf songs on Signum. In 2016 he appeared as Claggart in Billy Budd and Timur in Turandot with Opera North.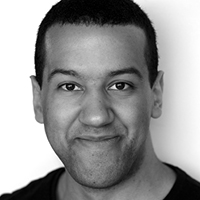 Allan Othieno (Actor)

Theatre credits include: SYT's National Ensemble, Mercimax, PACE Rep Company. He is now a member of the Citizens Theatres WAC Ensemble, and the Glasgow Connected Arts Network.
Over the lockdown he has kept busy and focussed on developing his creative skills. Completing the intensive dance course Project Y; developing writing skills with SYT and the Citz; and applying film making skills, animation, and digital art to create short films for the WAC Ensemble and even Stirling University.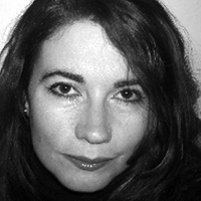 Lizzie Powell (Lighting Designer)

Lizzie has lit many productions over the years, some of which include King John, Macbeth (RSC); Mother Courage, The Mighty Walzer, Anna Karenina (Royal Exchange Manchester); Avalance: A Love Story (Barbican); Our Town (Regents Park Open Air Theatre); Our Ladies Of Perpetual Succour (West End/NTS); Cyrano De Bergerac ( Citizens Theatre/NTS/Lyceum Theatre); Kes (Perth Theatre); Dial M For Murder (UK Tour/Simon Friend Entertainment Ltd); Smile (Dundee Rep); Mountaintop (Young Vic Studio); Endgame, Fever Dream: Southside, The Libertine, Krapp's Last Tape And Footfalls (Citizens Theatre); Victory Condition, B, Human Animals, Violence And Son (Royal Court Theatre); Red Dust Road, Adam, Glasgow Girls, In Time O' Strife, Knives In Hens, Mary Queen Of Scots Got Her Head Chopped Off, Venus As A Boy (National Theatre Of Scotland); Country Girls (Chichester Festival Theatre); Romeo & Juliet (Sheffield Crucible); What Girls Are Made Of (Traverse Theatre).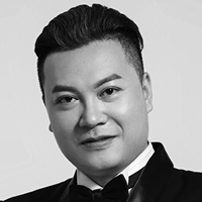 Shengzhi Ren (Fenton Cover: 10 July 2021) 
Chinese tenor Shengzhi Ren is a Scottish Opera Emerging Artist 2020/21. He studied at the Shanghai Conservatory of Music, and at London's Royal Academy of Music and National Opera Studio. Among his prizes and awards, he won first prize in the 2016 International Singing Contest for Young People (Vocal) in Macau, first prize in the 2015 Golden Bell Awards, first prize in the 2010 National Singing Contest for Young People and Asian International Vocal Singing Contest (Hong Kong), and third prize and public award in the 2019 Neapolitan Masters Competition in Italy.
Among the operatic roles he has performed are Vaudémont Iolanta, Don José Carmen, Tamino The Magic Flute, Nemorino L'elisir d'amore and Borsa Rigoletto. He has also sung Prince in scenes from Cinderella (Opera North) and Rodolfo in scenes from La bohème (Welsh National Opera). Among his Royal Academy Opera Scenes performances are Belfiore Il viaggio a Reims, Fenton Falstaff, Ruggero La rondine, Alfredo La traviata and Rodolfo La bohème.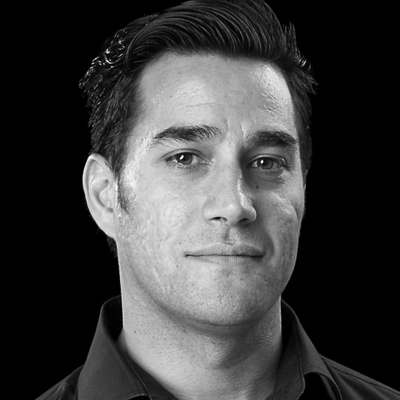 Phillip Rhodes (Ford)

New Zealand-born, UK-based baritone Phillip Rhodes studied at the Cardiff International Academy of Voice under Dennis O'Neill, and was an emerging artist with New Zealand Opera.

Scottish Opera appearances: Father Hansel and Gretel
Operatic engagements include: Escamillo Carmen (Welsh National Opera, Royal Opera House Covent Garden, The Grange Festival); Speaker The Magic Flute (Welsh National Opera); Figaro The Marriage of Figaro, Alfio Cavalleria rusticana, Silvio Pagliacci, Renato Un ballo in maschera, Mizgir The Snow Maiden, Marcello La bohème, Father Hansel and Gretel (Opera North); Scarpia Tosca (Dutch Touring Opera); Enrico Lucia di Lammermoor (Auckland Opera Studio); Older Man Between Worlds by Tansy Davies – world premiere (English National Opera); Count di Luna Il trovatore, Scarpia Tosca (Dorset Opera Festival); Monterone Rigoletto (New Zealand Opera); title role Hohepa by Jenny McLeod (New Zealand Festival of the Arts).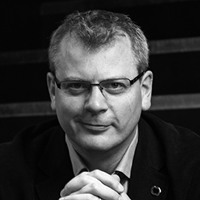 Stuart Stratford – Conductor
Stuart Stratford is Music Director of Scottish Opera. He studied conducting at the University of Cambridge with David Parry, and with Ilya Musin at the St Petersburg Conservatoire. He joined Scottish Opera in 2015 as the Company's sixth Music Director, joining a distinguished succession that originated with the Company's founder, Sir Alexander Gibson.
For Scottish Opera, he has conducted productions of  Così fan tutte, The Telephone, Tosca, Jenůfa, Rusalka, Pelléas and Mélisande, La bohème, Greek, Flight, Eugene Onegin, Kátya Kabanová, Anthropocene (world premiere), Breaking the Waves and the groundbreaking Pagliacci in 'Paisley Opera House'. He introduced the popular Sunday Series of lesser-known Operas in Concert, which has featured such titles as L'amico Fritz, Le villi, Iolanta, Francesca da Rimini, Aleko, Edgar, Silvano and Iris.
In the UK he has worked with Opera North, Welsh National Opera, Opera Holland Park, English National Opera, the Buxton Festival and Birmingham Opera, in repertoire ranging from Giovanni d'Arco to Satyagraha. He is known for his expertise in Russian and Czech music, and his passion for bringing opera to new audiences outside of a traditional theatre setting.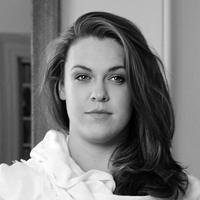 Gemma Summerfield (Nannetta)
British soprano Gemma Summerfield studied at the Royal Conservatoire of Scotland, London's Royal College of Music, the Georg Solti Academy and the Verbier Festival Academy. She won the 2018 Susan Chilcott Award, and first prize and the song prize at the 2015 Kathleen Ferrier Awards. She also won the Jean Meikle Prize for a Duo at the 2017 Wigmore Hall International Song Competition, and was a finalist in the 2018 Glyndebourne Opera Cup.
Scottish Opera appearances: Pamina The Magic Flute
Operatic engagements include: Paula Jordan Dinner at Eight by William Bolcom (Wexford Festival Opera); Fiordiligi Così fan tutte (Bury Court Opera); Barmherzigkeit Die Schuldigkeit des ersten Gebots by Mozart, Hyacinthus Apollo and Hyacinthus by Mozart, Berenice Il vologeso by Jommelli (Classical Opera); Gretel Hansel and Gretel, Rosalinde Die Fledermaus, First Lady The Magic Flute, Bat/Shepherdess L'enfant et les sortilèges (RCM International Opera School); Ginevra Ariodante (London Handel Festival); Donna Elvira Don Giovanni (Verbier Festival Academy).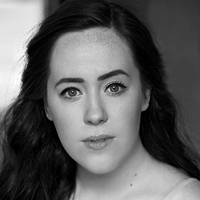 Sally Swanson (Actor)

Since graduating with her masters in Musical Theatre from the Royal Conservatoire of Scotland in 2018 Sally has enjoyed performing in a variety of productions - from the Ayr Gaiety pantomime to the recent development of new musical Thread, all whilst performing across the country with her two bands. Sally is delighted to be performing in Falstaff as it was the first opera she saw as a young girl which led to a life-long love of the artform.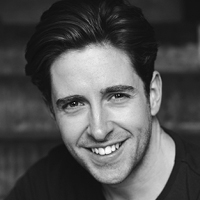 Elgan Llŷr Thomas (Fenton)

Tenor Elgan Llŷr Thomas is a Scottish Opera Emerging Artist 2016/17.
Originally from North Wales, he graduated from the Royal Northern College of Music in Manchester and completed his MA degree at the Guildhall School of Music and Drama in London, continuing his studies on the GSMD Opera course. In 2012 he was one of the first recipients of a Study Award from the Bryn Terfel Foundation, and went on to win four awards at that year's National Eisteddfod of Wales.
Scottish Opera appearances: Dr Richardson Breaking the Waves, Brighella Ariadne auf Naxos, Titorelli/Flogger/Student The Trial, Nemorino Elixir of Love. 
Operatic engagements include: title role Albert Herring (RNCM); Johnny Inkslinger, Paul Bunyan (Welsh National Youth Opera); Macduff Macbeth, Count Almaviva The Barber of Seville (OPRA Cymru, Mananan International Festival); Florindo Le donne curiose by Wolf-Ferrari, Male Chorus The Rape of Lucretia (GSMD).

Louise Winter (Mistress Quickly)
Born in Preston, Lancashire, Louise studied at the Royal Northern College of Music. She made her operatic debut in 1982 with Glyndebourne Touring Opera. She is a regular with the BBC Proms and her recordings include the complete songs of Frank Bridge, and Haydn Masses under Richard Hickox. Performances on DVD include the Goddess Diana La Calisto conducted by René Jacobs.
Scottish Opera appearances: Susan The Locked Room
Opera engagements include: Marcellina The Magic Flute (Royal Opera House/Grange Festival), Governess Queen of Spades (Royal Opera House), Maya in Howard Moody's Agreed (Glyndebourne), Gertrude in Brett Dean's Hamlet (Glyndebourne on Tour), Larina Eugene Onegin (Garsington Opera), Anaide Zazà (Opera Holland Park), Wife Greek (Music Theatre Wales), Kabanicha Katya Kabanova (Longborough Festival), Madame de la Haltière Cendrillon and Ragonde Le Comte Ory (Blackheath Concert Halls), Pilar in David Sawyer's The Skating Rink (Garsington Opera), and gave the world premiere of Charlotte Bray's Out of the Ruins for mezzo-soprano, youth chorus and orchestra at a Gala Concert for the Royal Opera House.
Fergus Wood (Robin)
Fergus Wood was born in South Lanarkshire and appeared in Scottish Opera's recent productions of Pagliacci and Tosca. He was also a member of the children's chorus in last year's Covid-affected production of Britten's A Midsummer Night's Dream. In his spare time he enjoys rugby, basketball and online gaming, and (on the odd occasion) practising his cello scales and arpeggios.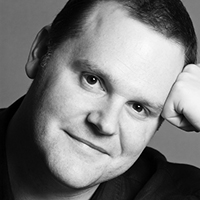 Roland Wood (Sir John Falstaff)
Born in Berkshire, Roland Wood studied at Manchester's Royal Northern College of Music and London's National Opera Studio. He won second prize at the 2000 Kathleen Ferrier Awards.
Scottish Opera appearances: Marcello La bohème, Scarpia Tosca, Golaud Pelléas et Mélisande, Conte di Luna Il trovatore, Escamillo Carmen, Robert Storch Intermezzo, Papageno The Magic Flute, Sonora La fanciulla del West, Dr Falke Die Fledermaus, Marcello/Schaunard La bohème, Albert Werther, Essential Scottish Opera 2001.
Operatic engagements include: Nottingham Roberto Devereux (Welsh National Opera); title role Rigoletto (Canadian Opera Company, Michigan Opera Theatre, Opera Theatre of St Louis); Scarpia Tosca (Stuttgart State Opera, Grange Park Opera); Ford Falstaff, Roucher Andrea Chénier (Royal Opera House Covent Garden); title role Macbeth (Opera Theatre of St Louis); Germont La traviata (Santa Fe Opera, Opera North, Welsh National Opera, Dutch Touring Opera); Renato Un ballo in maschera (Canadian Opera Company, Welsh National Opera, Grange Park Opera, Dutch Touring Opera); Pilgrim/John Bunyan The Pilgrim's Progress, Count The Marriage of Figaro, Paolo Simon Boccanegra, Alfio Cavalleria rusticana, Zurga The Pearl Fishers, Oedipus Thebans by Julian Anderson – world premiere, Henry Kissinger Nixon in China, Don Fernando Fidelio, Marcello La bohème, Papageno The Magic Flute (English National Opera).
The Orchestra of Scottish Opera
Leader Anthony Moffat 
First Violins
Anthony Moffat
Frances Pryce †
Katie Hull § †
Terez Korondi
Timothy Ewart
Sharon Haslam
Michael Larkin
Gemma O'Keeffe
Sian Holding
Elspeth Berry
Second Violins
Angus Ramsay * †
Giulia Bizzi
Liz Reeves
John Robinson
Helena Zambrano Quispe
Malcolm Ross
Elana Eisen
Abigail Young
Violas
Lev Atlas * †
Rachel Davis
Mary Ward
Shelagh McKail
Alison Hastie
Ian Swift
Cellos
Martin Storey*
Marie Connell
Sarah Harrington
Aline Gow
Double Basses
Peter Fry *
Tom Berry †
Christopher Freeman 
Flutes
Julian Sperry**
Janet Larrson
Linda Spears
Piccolo
Linda Spears
Oboes
Amy Turner * †
Kirstie Logan
Cor Anglais
Kirstie Logan 
Clarinets
Fiona Mitchell
Lawrence Gill † 
Bassoon
Janet Bloxwich*†
Heather Brown
Horns
Sue Baxendale*†
David Pryce
Lauren Reeve-Rawlings
Ian Smith 
Trumpets
Paul Bosworth *
Simon Bird †
Andrew Connell-Smith 
Trombones
Cillian Ó Ceallacháin *
Alan Pash 
Bass Trombone
Christopher Stearn †
Contrabass Trombone
Alan Adams
Percussion
Jay Allen*
Jo McDowell
Timpani
Ruari Donaldson*
Harp
Saida de Lyon*
Guitar
Lewis Dunsmore

§ Assistant Leader
* Section Principal
** Guest Section Principal
† Visiting Tutor to the Royal Conservatoire of Scotland
The Chorus of Falstaff
Chorus Master Derek Clark
Sopranos
Rachael Brimley
Catriona Clark
Emily Mitchell
Frances Morrison-Allen
Poppy Shotts
Monica Toll
Mezzo-sopranos
Heather Ireson*
Jane Monari
Karen Murray
Sarah Shorter
Christine Sjolander
Grace Wain
Tenors
Raymond Armstrong
David Douglas
Matthew Kimble
Christian Schneeberger
Fraser Simpson
Cailean Swainson
Basses
Frank Church
Steven Faughey
Phil Gault
Simon Hannigan
Douglas Nairne
Jonathan Sedgwick
*Scottish Opera Associate Artist
Production Team
Assistant Director
Roxana Haines
Assistant Conductor
Derek Clark
Repetiteurs
Toby Hession*
Fiona MacSherry
*Scottish Opera Emerging Artist
Production Manager
Andrew Storer
Site Manager
Amy Wilson
Costume Supervisor
Lorna Price
Assistant Costume Supervisors
Emma Butchart
Stella Tani
Stage Supervisor
Ben Howell
Lighting Supervisor
Robert B Dickson
Props Supervisor
Marian Colquhoun
Stage Manager
John Duncan
Deputy Stage Manager
Donald Ross
Assistant Stage Managers
Kieron Johnson
Sarah Macdonald
Marian Sharkey
Music Librarian
Gordon Grant
Company Manager
Lynn Tonner
Deputy Company Manager
Kenny Boyd
Intern Assistant Company Manager 
Sagarika Verma

Project Coordinator
Shuna McCallum 
Site Managers
Shuna McCallum 
Laura Smith
Head of Costume
Lorna Price
Wardrobe Mistress
Gloria del Monte
Deputy Wardrobe Mistress
Emma Butchart
Wardrobe Assistant
Polly Russell
Costume Assistant
Danielle Miller
Dressers
Hannah Birkin
Danielle Miller
Sara Miller
Zoe Murdoch
Siobhan Randle
Saffron Shearer
Costume Work Experience
Zoe Murdoch
Cutter Ladieswear
Sara Löfgren
Cutter Menswear
Ali Currie
Costume Makers
Yolanda Brook
Danielle Durieu
Molly Finlayson
Andrew George
Fiona Greer
Sara Hill
Brigitte Houston
Pam McCabe
Sofia Olander
Helen Radford
Suzanne Runciman
Johanna Samuelson
Ellie Smith
Grace Sutherland
Suzanne Togneri
Assistant Costume Maker
Jennie Clarke
Dye & Breakdown
Alice Hebdon
Lyndie McIntyre
Wigs, Hair & Make-up Supervisor
Alison Chalmers
Deputy Wigs, Hair & Make-up Supervisor
Kerrie Scullion
Wigs, Hair & Make-up Assistant
Natalie Hargreaves 
Wigs, Hair & Make-up Dressers
Ruth Allison
Laurie Fagan
Dalton Lamont
Aileen Mullen
Lorna Wotherspoon 
Head of Electrics
Robert B Dickson
Electrics Chargehand
Andrew Burnside
Lighting Programmer
Neil Foulis
Electrics & Audio Visual Chargehand
Barry McDonald
Electrics Chargehand
Rebecca Coull
 Workshop Manager
Edd Smith                           
Workshop Supervisor
Andrew Steel 
Carpenter & CNC Technicians
Gordon Clements                           
David Gillies

Scenic Artist                      
Louis Guy                        
Scenic Art Supervisor
Neil Haynes        
Master Carpenter
Kenneth Quinn           
Scenic Carpenter
Nic Warrilow  
Metal Fabricator
Josh Calder                        
Scenic Craftsperson
Jamie Fleming   
Workshop Labourer
John McCreadie  
Lee Wilmot            
Head of Props
Marian Colquhoun
Running Props Supervisor
Katie Todd
Running Props Chargehand
Megan Coady
Prop Makers
Claire Donnelly
Emma Douglas
Nicole Green
Joanne Ferrie
David Young
Prop Painter
Scott McIntosh
Costume Props
Robert Allsop & Associates
Basket Weavers 
Catherine and Pascal Davies at Scottish Willow Baskets
Head of Stage
Ben Howell
Deputy Head of Stage (Set Build)
Sean Wright
Assistant Head of Stage
Martin Woolley
Stage Wingmen
Stephen Fulton
Niall Macaskill
Flyperson
Heather McKennan
Stage Technicians
Bruce Downie
Paul Duffy
Alistair Dukes
Jade Hepburn
Joe Hutcheon
Rod Littlefield
Gordon McKerracher
Iain Moffat
Thomas Sedgewick
Michael Wright

Sound Engineer
Douglas Martin (The Warehouse)
Sound Systems Engineers
Graeme Brown (The Warehouse)
Fergus Lockie (The Warehouse
Orchestra Technical Coordinator
Barry Inglis

Orchestra Technician
Noel Mann
Orchestra Technician / HGV Driver
Brian Murphy
Audio Describers
Trina Gillies
Susan Hellier
Veronica Kinahan
Helen Lambert
Aileen Mcintyre
Brenda Pell
Jonathon Penny
Charlie Walton
Chaperones
Chloe Brown
Fiona Gilchrist
Gary Sloan
Front of House Manager
Lesley Davidson
Front of House Duty Managers
Khaliq Ahmed
Cole Stewart
A huge thank you to the team at Scottish Opera for all their hard work in preparing, building and crafting this production: our full staff listing is here.
Acknowledgements
Set made by Scottish Opera Workshops
Props made by Scottish Opera Props Department
Costumes made by Scottish Opera Costume Department
Prop Costumes Rob Allsopp & Associates
Great Plaid Dr Miles Kerr-Peterson, St Kilda Stores
Leather Work Mike Redgate, Quartermaster Stores
Wigs Consultant Campbell Young, Campbell Young Associates
Wigs Supervisor Helen Keane, Campbell Young Associates
Millinery Sally-Ann Provan, The Edinburgh Hat Studio
Additional Scenic Metal Fabrication Cardiff Theatrical Services & Vic Air Ltd
Filigree Panels Jetcut Ltd
Basket Weavers Catherine & Pascal Davies, Scottish Willow Basket
Sound System supplied and installed by Warehouse Sound.
With thanks to the Citizens Theatre for providing seating and the front of house team
Donor thanks
With thanks to our Falstaff Appeal donors
 Jim & Maggi Allan
Dr & Mr A Artymiuk
Kenneth Ballantine
Alistiar & Gillian Beattie
Robert Billingham
Mrs L Blair
Jack Bogle
Ian Brooke
Pauline Brown
Mrs M Bruce
Lady Joanna Bruntisfield
Evelyn Bryson
Laura J Buist
Dr Lisa McCormick & Tim Bullamore
Graham Burnside
Valerie Cairney
Sheila & Peter Cannell
Sheila Christie
Mr & Mrs Jim & Janet Clark
Gregor & Alexandra Clark
David Cleiff
Mr A & Dr J Conner
Dr J A Craig
Mrs Anne Crawley
John Cruse
John Dale
Mr & Mrs G K Davidson
Dr Anne Davidson
Jane Davie
Jill P Davison
Mr Malcolm Day
Graham Deas
James & Caroline Denison-Pender
Viviana Devlin
Anne Donald
Jean D A Dormer
May Ferries
Elizabeth Findlay
Ann Firth
Mrs A Forsyth
Douglas & Anne Fraser
Ann & James Friend
Angus & Patricia Glennie
Pamela Gordon
Malcolm & Avril Gourlay
John & Pat Graham
John & Anne Graham
Dr Elisabeth Greene
John & Jane Griffiths
Ms Annie Griffiths
Martin & Petronella Haldane
Henrietta Hales
Mrs Jill Hardy MBE
John Harkness
Mrs S. A. Harvey
Sheila Hawthorn
Eileen Henry
Charles Herr
Ivor Highley
J Douglas Home
Lady Hope
Laurence Hunter
Alastair Hunter
Mrs A S Hunter
Andrea Jack
Guy Johnson
May Johnston
In memory M C A
Sir Raymond & Lady Johnstone
Enke Kellagher
Joseph Kelly
Neil & Alison Kelly
Nicholas Kemp
Andrew & Susanna Kerr
Dianne King
Robin & Liz MacLachlan
Lord MacLean
Chris & Gill Masters
Patricia & Andrew McAdam
May M McCall
Mrs Euan McCorquodale
Una & Duncan McGhie
Gregory & Christine King
John Knight
Dr Gabriele Kuhn
Ms Katrine Lang
I Lavery
Jean & David Leader
Ann & Ian Lee
Penny Lewis
Andrew B T Liddle
Mrs Katharine M E Liston
Sallie Lloyd-Jones
Andrew Lockyer
Robert Love
Prof Neil Mabbott
K E Macdougall
Lady Lucinda Mackay
Colin & Alison Mackay
 Hon Lord McGhie
Maryanne McIlroy
D Campbell McInroy
Dr & Mrs McKee
Kenneth & Alison McLaren
Doreen McMillan
Jane McNish
Mrs Kathleen McWilliam
Morag C Millar
Margaret Moss
K W Muir
Sarah Mumford
Prof Walter Nimmo
Tom & Ann O'Connell
Prof Esin Orucu
Richard Parry
Mr Robert Paterson
Mairi & Ken Paterson
Dr Gerry Paton
Colin Peacock
Beau & Pat Pettinger
Edward & Elizabeth Pickard
Mrs J. I. S. Robertson
Olivia Robinson
Enterprise Iain
Maggie M C Scott
Christine Shackley
Leonna & Alan Shenkin
Michael Shipley & Philip Rudge
Ann Shukman
Jenny Slack
Mrs Melanie Smith
Marjorie Smith
Vivien Stern
Susan Stewart
Alastair & Sheila Stewart
Mrs H Stubbs
Charles & Marie Swainson
Janet & Ian Szymanski
A Morag Thomson
Edelweisse Thornley
A V Tucker
In memory of Maud & Bob Vallance
Keith & Joyce Wagstaff
Joyce & Keith
Mr & Mrs A J Walker
Selby Wands
Jim Waterton
Mr Graham West
Dr Peter Williams
Raymond & Brenda Williamson
Leonard Wilson
Hilary & Richard Footitt
Henry Wuga
And 98 anonymous donors