What was your first contract with Scottish Opera?My first job with Scottish Opera was singing in the chorus for Harry Fehr's production of Wagner'sThe Flying Dutchman. It's a great opera for the chorus and my fondest memory is spending a whole afternoon in rehearsals chopping cheese and pineapple, as the ladies of the village, to prepare a buffet for their husbands, partners and family when they return home. There were also big bowls of crisps on each table and it was quite difficult not to eat the props!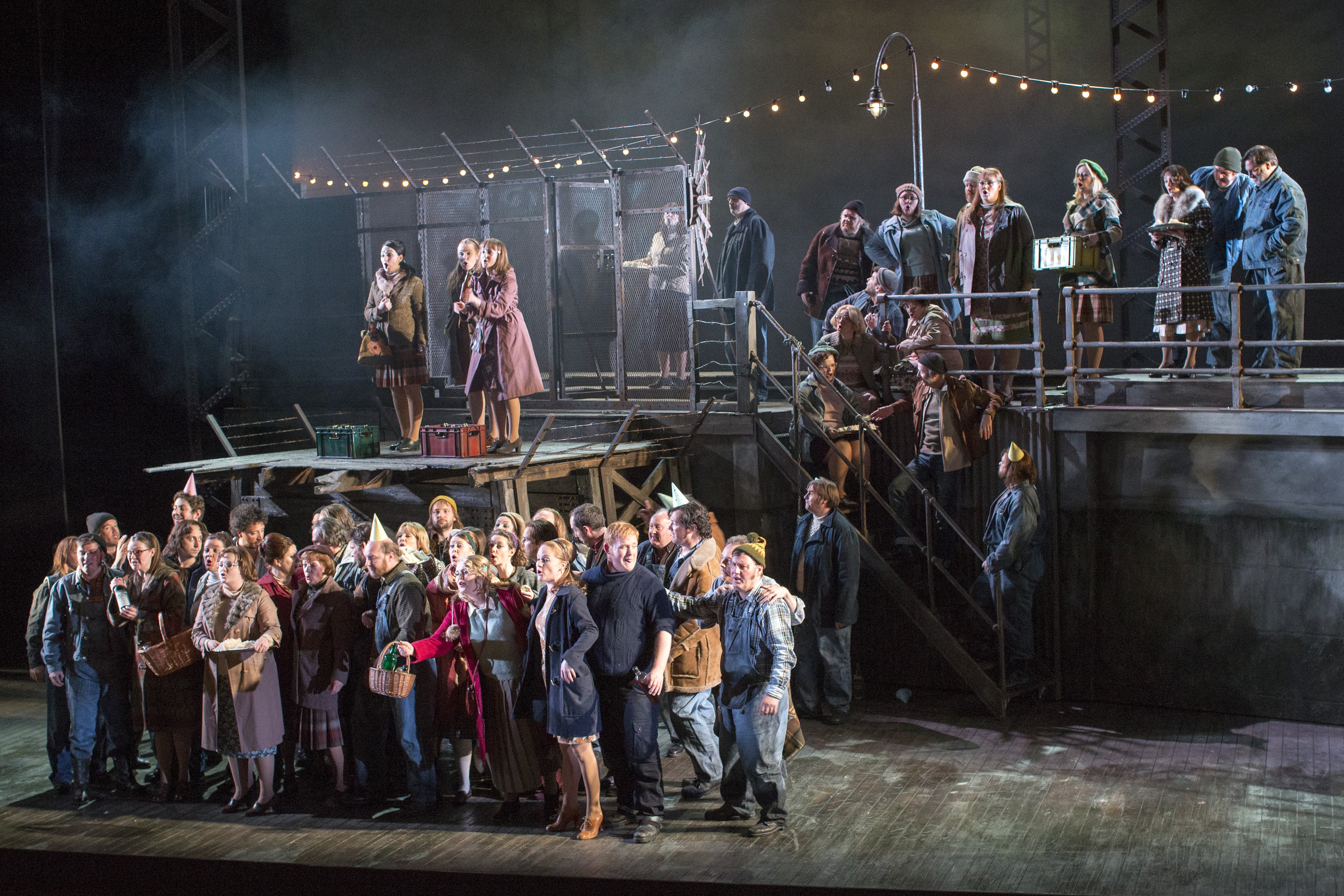 What has been your favourite tour?
My favourite tour with Scottish Opera was my first as an Emerging Artist. I was singing the role of baddie Edugie in Handel's Rodelinda. Before the tour I had only visited Glasgow and Edinburgh but this tour took me all across Scotland. I saw some wonderful scenic views and visited lovely villages where audiences are so welcoming. Being able to experience Scotland at its best whilst working was fantastic and I was also very lucky to have great colleagues and made friends for life through this contract.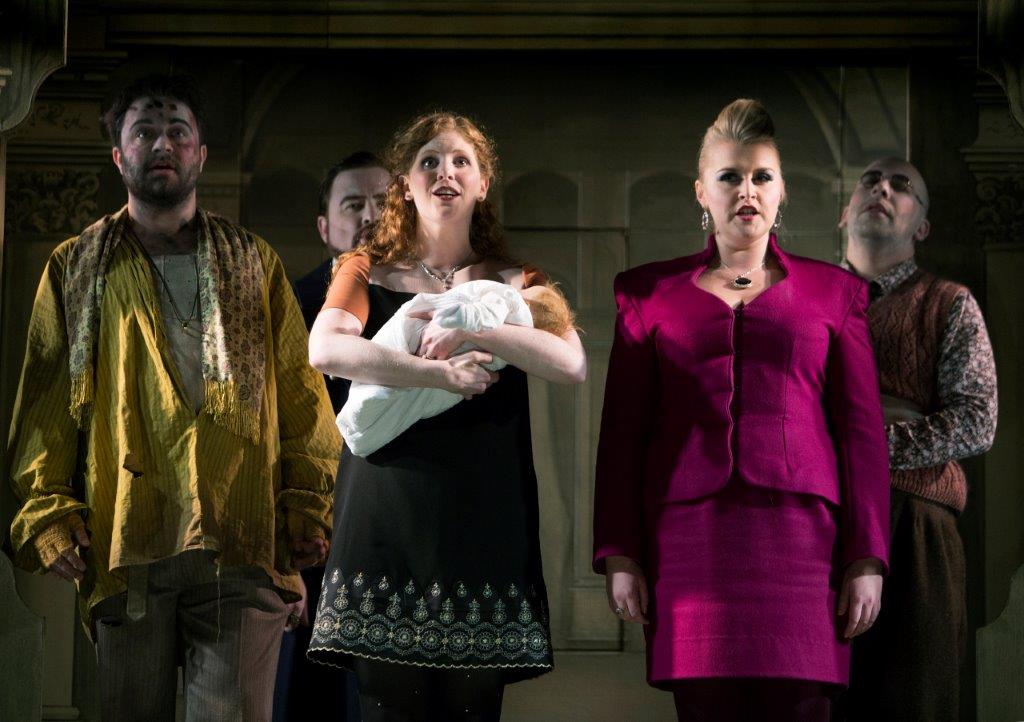 What's been your favourite role with Scottish Opera?That's a tough one but I think I'd have to say Maddalena in Verdi's Rigoletto. She's such a sassy and fierce character but also I like to think that she is very dark and twisted and that's a very fun character to play. She's only on stage for around fifteen minutes so it's a challenge to make an impact but also she gets to sing in some of, in my opinion, the best music in the opera.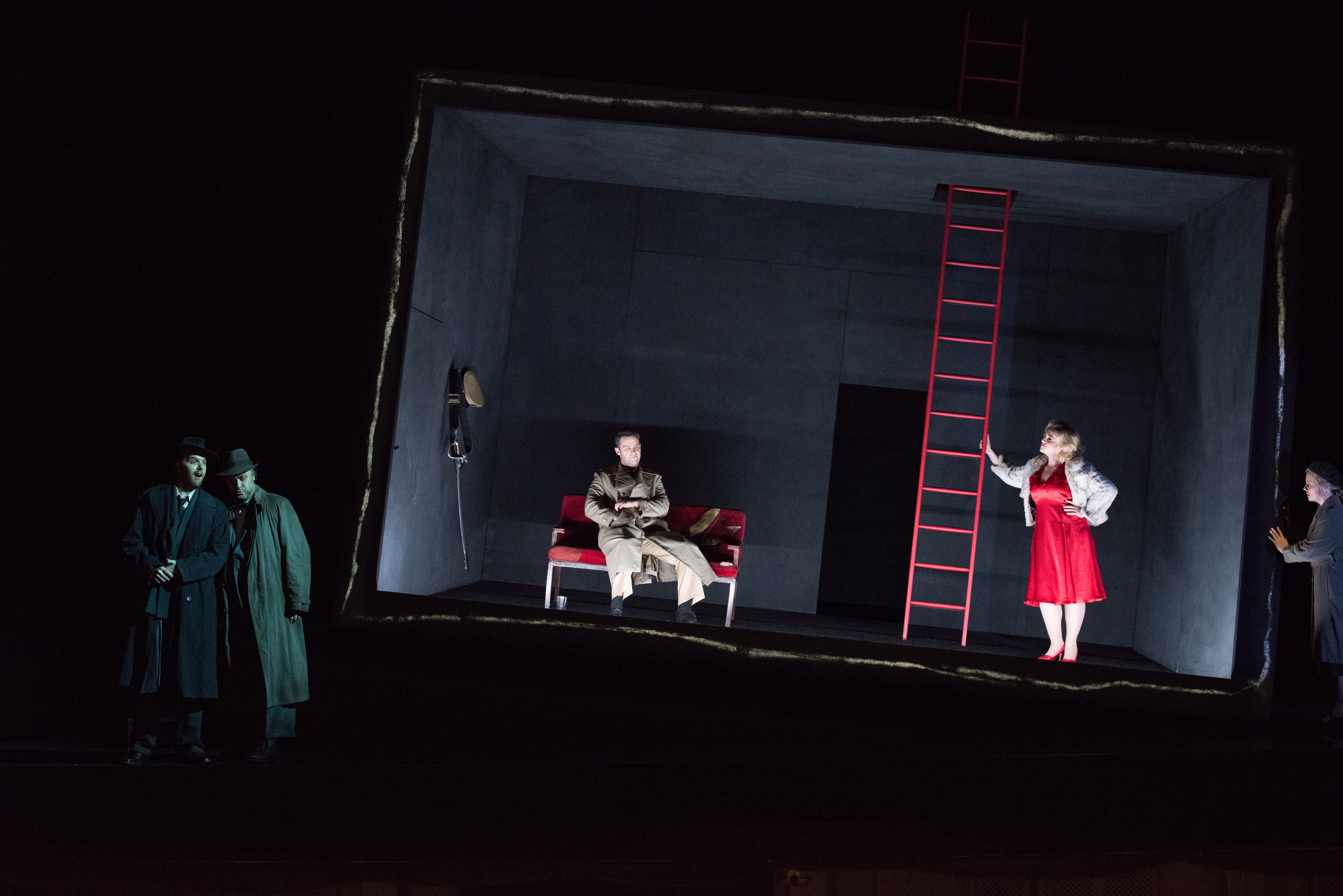 What's been your craziest role with Scottish Opera?I think that the nymphs in Dvořák's Rusalka are bonkers – especially in Anthony McDonald's production. Once we stepped on stage we didn't stop moving and we had full on choreography with professional dancers whilst trying to sing at the same time. We had one specific move which was so much fun where we had to side step across the entire stage whilst shaking our hips, we called it "The Beyoncé".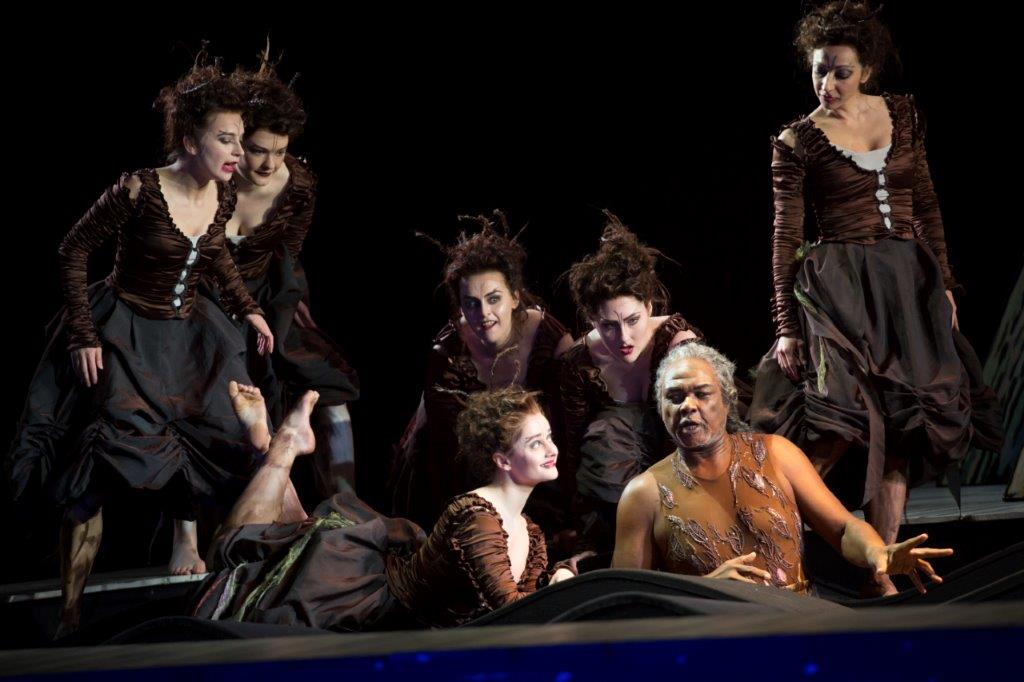 What has been your most challenging role with Scottish Opera?For me, it's not one specific role but the combination of various roles on the Opera Highlights tour, which was very challenging but one of the best learning experiences I think an opera singer can have at the beginning of their career. From day one of rehearsal to opening night there are only sixteen days to create and rehearse a two-hour show. I had around four arias, three duets and numerous ensemble pieces with plenty of dancing and dialogue to learn. I was singing Mozart, Bizet, Tchaikovsky, Gilbert and Sullivan and more in the same programme therefore I had to be careful with my voice and approach to all of the music.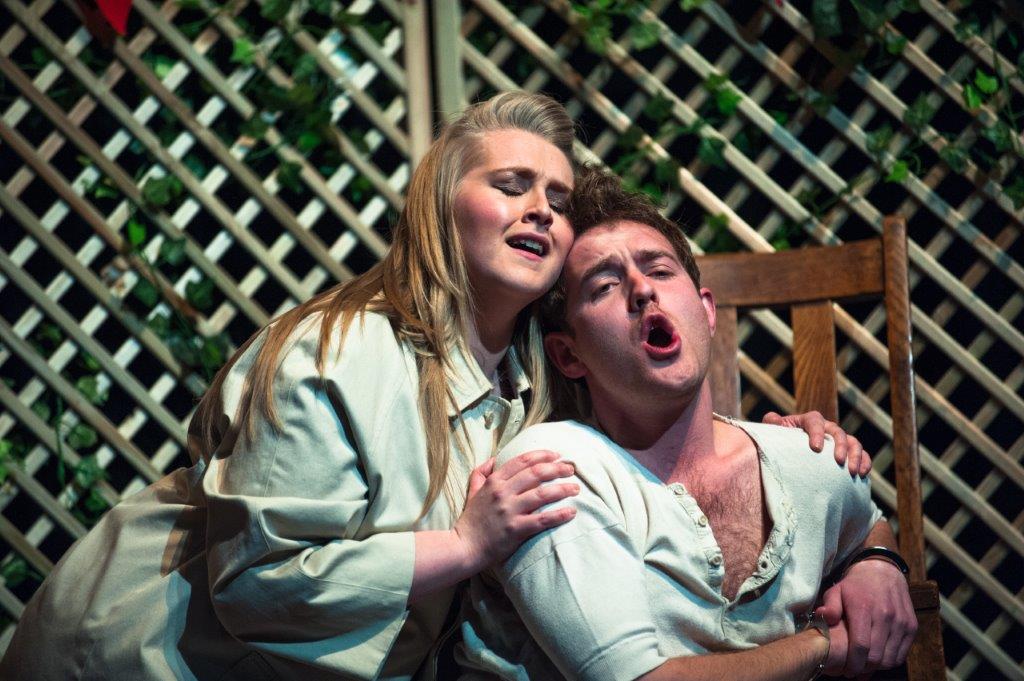 What has been your favourite costume during your career?Without a doubt it was the costume I wore as Third Lady in Mozart'sThe Magic Flute. As singers we are always slightly apprehensive about what designers will put us in as you want to feel your best. The costume department at Scottish Opera are always fantastic at making you feel comfortable and are always accommodating but when I saw the Third Lady costume I jumped for joy, it actually lit up! The impact of these costumes when we stepped on stage together as ladies was indeed magical, we felt such confidence in them and we're ready to face the serpent at the beginning of the opera. The make-up team did a great job covering us in glitter – which was so hard to wash off – and the huge headpieces were heavy, but it was all completely worth it.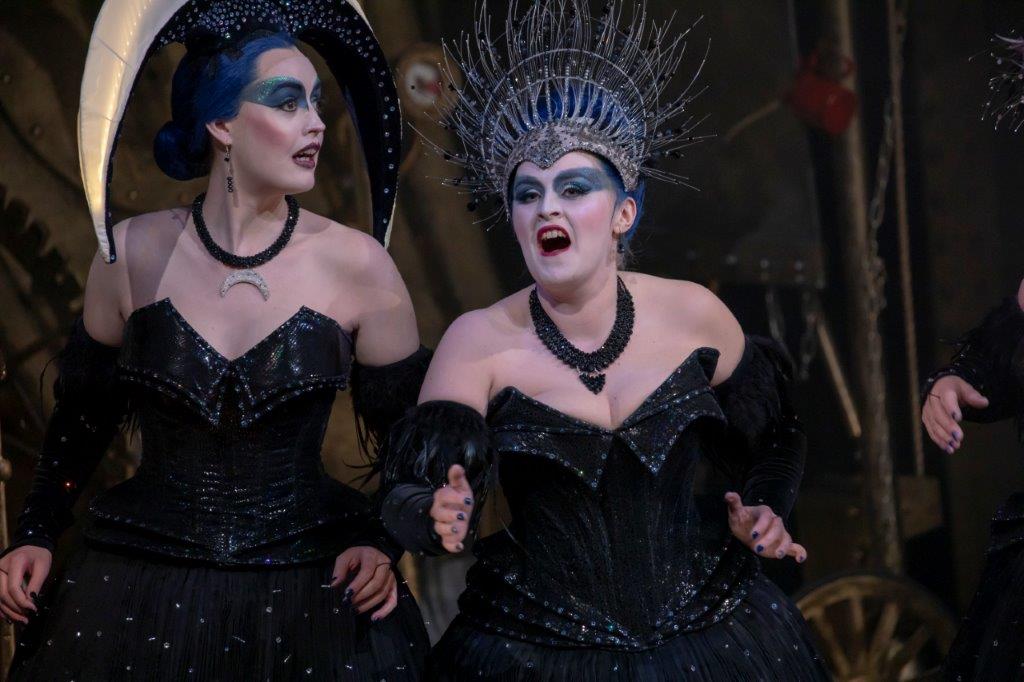 What's been your most rewarding role with Scottish Opera?All roles are rewarding in different ways but I think the Outreach and Education department at Scottish Opera do a brilliant job taking opera further than the theatre. I'm a great believer that music can aid so many people. I've been a part of BabyO, Platypus in Boots, Memory Spinners and recently the Dementia Friendly performances. There is nothing more pleasing than seeing faces of babies, toddlers or the older generation beaming when you sing at them. You feel like you make a difference in their lives and this is something very special.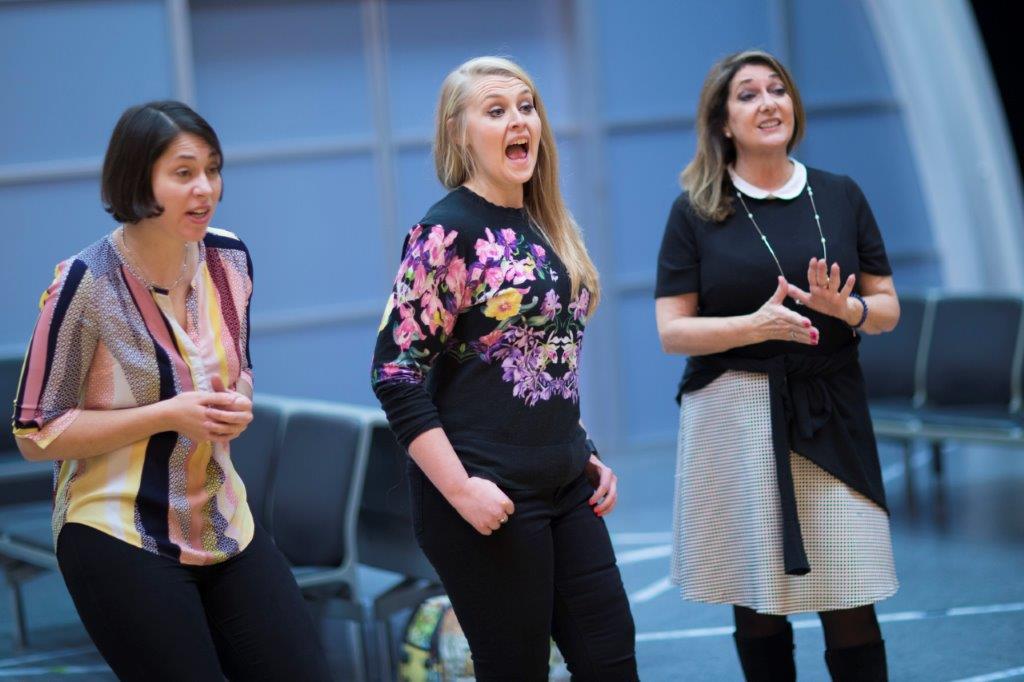 What's been the most fun you've had on stage?
I absolutely love a Gilbert & Sullivan tour: all singing, all dancing with plenty of laughs and dialogue! I was Kate in Pirates of Penzance where we performed over 60 shows and Pitti-Sing in The Mikado which was over 40 shows. They are very hard work and sometimes there are two shows a day. You have to make sure you have the energy and the voice to get through and give two great performances, but when you hear the roaring of laughter from the audience it makes it worth it. I was very lucky to work alongside and learn from G&S experts Richard Suart and Andrew Shore, even though they do make it hard to keep a straight face sometimes. What's great about working hard is that it also gives you a good excuse to party hard! The amazing Stage Management team hosted an awards night for our wrap party for The Mikado down in Southampton...it was a fantastic night out but I won't share more as what goes on tour, stays on tour!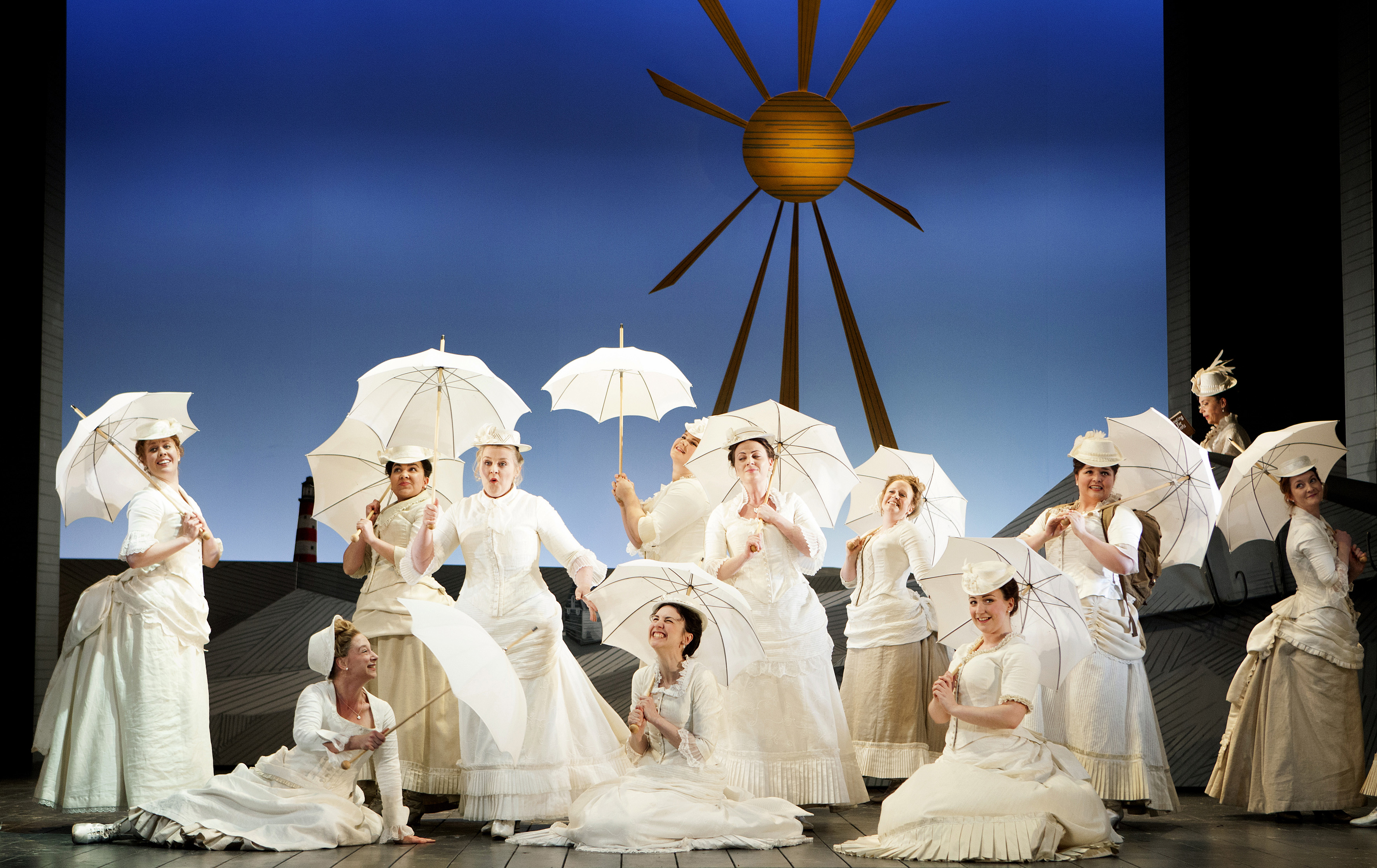 What has been your favourite production?
It's the freshest in my memory as it was the last one I took part in, but I think John Adams' Nixon in China was a superb production. It was so imaginative, clever and how, in my opinion, opera should be. I'm a huge fan of films that are based on true stories, so being part of an opera based on true characters was great. I know from talking to friends who saw it how impressive scene changes were...but what was most exciting was being back stage seeing what audiences couldn't see and watching the hard working technical team and stage management making the scene changes seem effortless.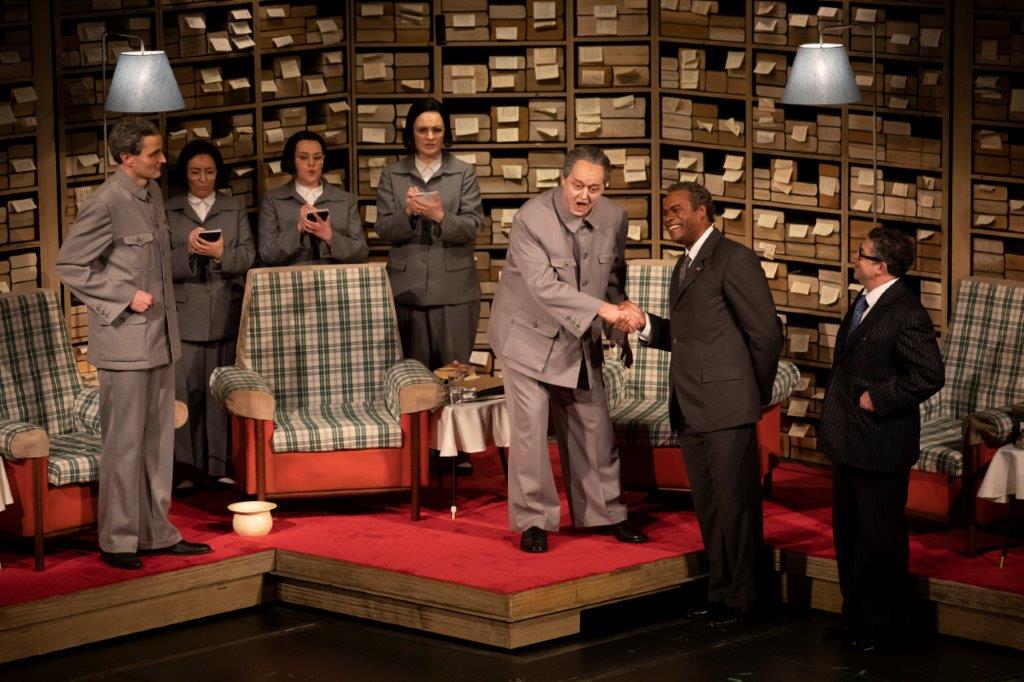 What is your dream role? This list is long, but I love singing Handel so Bradamante in Alcina would be fun, or Charlotte in Massenet's Werther due to the beautiful lyrical music. It is fun playing baddies and comedy roles but I do love the romantic roles.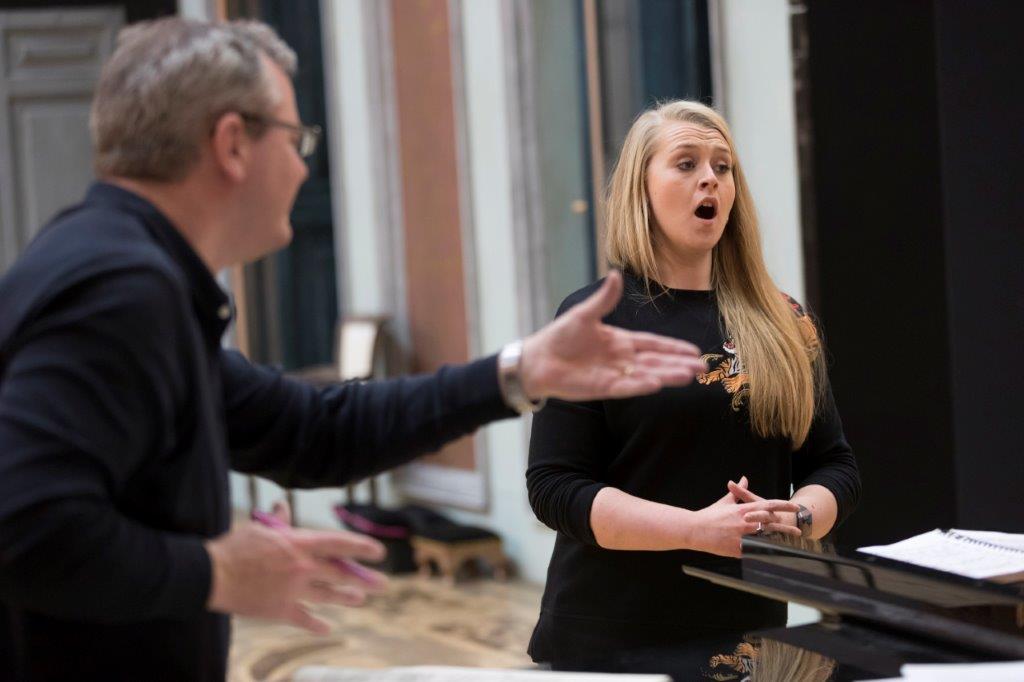 What is the best and worst thing about lockdown?
The best thing is having a little bit of time to relax and rest my voice. Luckily I've been very busy for the last two years and even though I love what I do, sometimes you want to sit and do nothing. The worst thing is The Gondoliers tour being postponed. I was looking forward to it so much due to it being another fun Gilbert & Sullivan tour, but I know that all the opera world are feeling this. Health is definitely more important and once this is all over I can't wait to be back on stage!
Inspired by Sioned's performances? We've created a special playlist, with music from The Gondoliers  and many more, which you can listen to on Spotify.